FEATURES
How The Manikins Became The Biggest Band in Perth, Australia
By Chris Kelly · March 01, 2017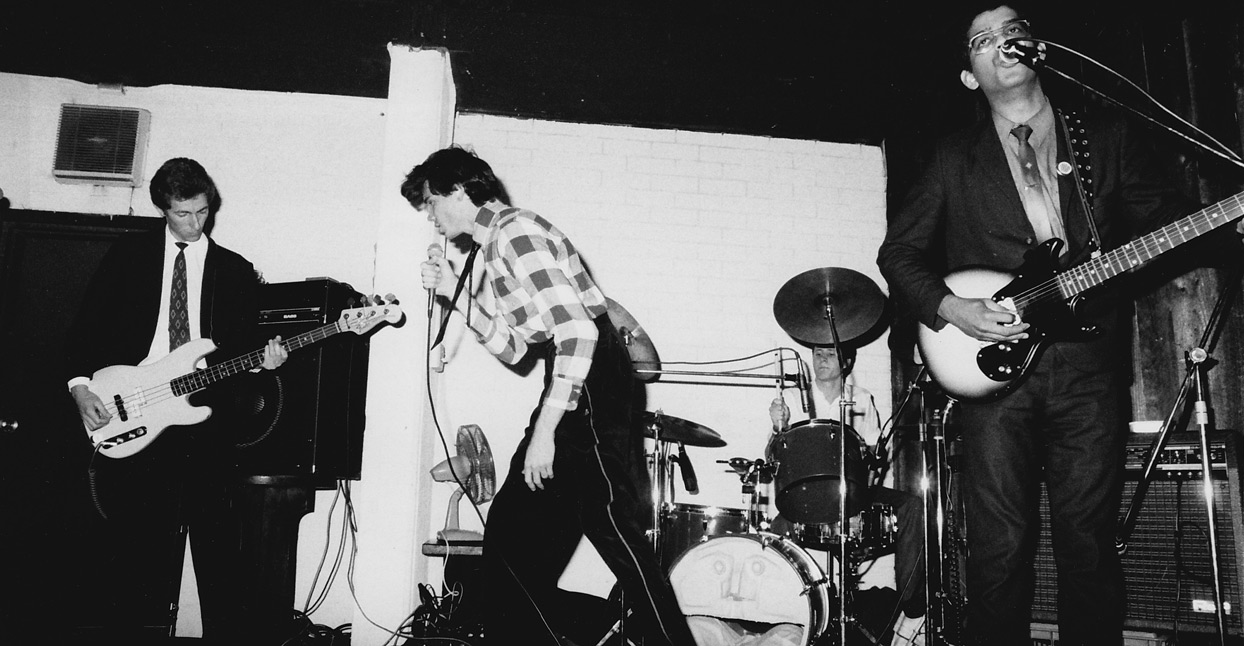 The history of rock music is littered with bands who didn't make it. There are the ephemeral experiments that burned up like flash paper; influential acts remembered only by genre die-hards; and provincial projects that never left home. And then there are bands like The Manikins, a Perth punk outfit that existed for a handful of years in the late '70s and early '80s, who fall into all three of those categories.
As punk and new wave reshaped the sound of rock, local scenes started springing up in cities around the world. Perth was no different, and The Manikins were perhaps the biggest band in the Australian capital. But while their contemporaries in The Scientists and The Victims would go on to national and international acclaim, The Manikins' story didn't extend too far beyond their hometown. And after listening to From Broadway to Blazes—a comprehensive reissue that details the band's sharply-written take on punk, power pop, and new wave—it's not hard to wonder why.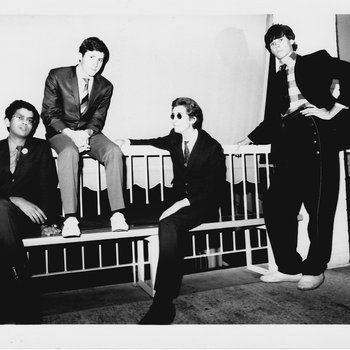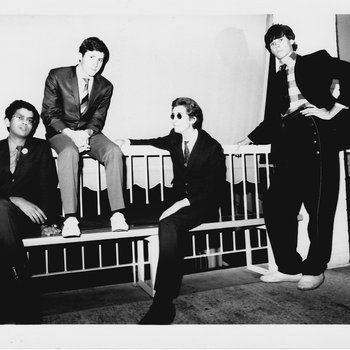 Merch for this release:
Vinyl LP, Compact Disc (CD)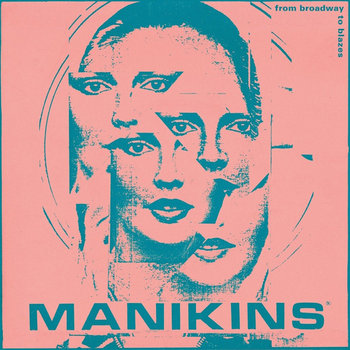 Tucked away on Australia's western coast, Perth is about 1,700 miles from the nearest city of note, Adelaide. (For comparison's sake, that's roughly the entire length of I-95, which runs along nearly all of the eastern seaboard of the United States). It's often considered one of the most remote cities in the world. "Until very recently, it was pretty boring," explains former Manikins bandleader Neil Fernandes. "It's very comfortable and lovely," he says, "but it's also complacent, apathetic, and resistant to external influences." Ironically, it was Perth's cultural isolation that made it the perfect laboratory for a punk revolution.
Fernandes was born in India and came to Australia when he was 12. There wasn't a record player in his family's house, but there was a radio-cassette player that he would use to record songs by T. Rex, Creedence Clearwater Revival, and Neil Young songs off the radio. In the '70s, Perth's music scene mostly consisted of cover bands and blues acts, and Fernandes and his friends would often head into town to see those bands perform. One of those friends was Kim Salmon, who would go on to form the Australian group The Scientists. It was Salmon who introduced his friends to the Ramones and the Stooges sometime in 1974 or 1975. "Kim loaned me Raw Power," Fernandes recalls. "That was sort of an epiphany."
Merch for this release:
Vinyl LP, Compact Disc (CD)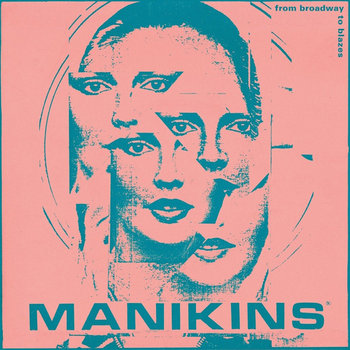 In late '76, Salmon decided to start a band with a few of his art school friends. Ken Seymour took up bass duties and Mark Betts took drums, while Fernandes and Salmon split guitar and vocal duties. Known as the Cheap Nasties, their debut gig was at the Rivervale Hotel in support of—you guessed it—a blues band. "You can imagine how that would have gone down," Fernandes says. "It was really rough and raw."
The Cheap Nasties didn't last long. "As Kim tells it, things fell apart because he and I diverged in the directions we wanted to go," Fernandes says. "He wanted to do what he ended up doing with The Scientists and The Surrealists, and my inclination was more poppy." In interviews, Salmon has said that the band's set oscillated between "the more melodic 'poppy' end of the punk spectrum" and "fairly psyched out jarring Stooges/Modern Lovers style thrash-outs," and that "the compromise of directions no doubt stifled the band's potential." 
After Salmon left to form The Scientists, the Cheap Nasties added Robbie Porritt on lead vocals and rechristened themselves The Manikins, with Fernandes acting as the band's sole songwriter. "I found songwriting to be pretty easy," he says. "Although, some people would say that's obvious, because the songs are really simple." That simplicity was by design—because the bandmembers were still limited in their musicianship, the songs had to be easy, generally consisting of just a few chords.
Despite their limitations, The Manikins quickly became one of Perth's top bands, alongside The Scientists and The Victims. The local scene was limited to a couple of inner city venues, including a "derelict old jazz club" called Hernando's Hideaway that Fernandes remembers as "the hottest punk hangout in Perth." The band had a residency there, and another soon followed at Broadway Tavern, near the University of Western Australia—though the latter took a bit of corralling. "We told them, 'No one comes here on a Wednesday night," Fernandes says. "We says, 'Let us play, and we won't charge anything.' Wednesday night used to be the movie of the week on TV," he explains. "You could tell whether it was a good or bad movie by how many people turned up to the gig." 
Merch for this release:
Vinyl LP, Compact Disc (CD)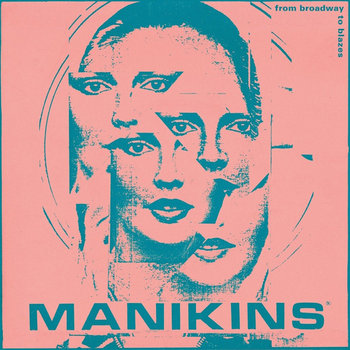 In November 1978, the Manikins released their first single, "I Never Thought I'd Find Someone Who Would Be So Kind." According to Fernandes, someone once told him it sounded like, "a thousand guitars invading your lounge room," thanks to all of the overdubs. The next year, the band recorded "Premonition," which Fernandes says is "the song that sort of defined The Manikins." By that point, Fernandes had been listening to power pop forerunners Flamin' Groovies, and he admits that "Premonition" simply inverts the chord sequence of the Groovies' "You Tore Me Down."
With "Premonition" starting to garner the band some radio play, they decided to organize a tour. Before they hit the road, they hit the studio, recording every song in their repertoire in a single night, after a Talking Heads concert. The result was Live Locally, which they released on cassette. The ensuing tour was far from a success: The group played Melbourne, Sydney, and to "12 people in Canberra."
"There may have been a few good spots, but I can't look back and say it was an amazing tour," Fernandes says. "I thought, 'I never wanted to do this again.' I hated it. It wasn't for me."
Neverthless, the group persisted. They returned to Perth a "well-oiled" machine, and began supporting Australian pub rockers The Angels, who helped them produce their third—and final—single, "Love at Second Sight" / "Nuisance" / "All I Care About." Around this time, Fernandes asked his old school friend Dave Faulkner, whose band The Victims had broken up, to join on keyboards and guitars, slightly altering the band's sound.
The Angels arranged for Fernandes to meet with George Young and Harry Vanda of The Easybeats, a '60s band known as "the Australian Beatles." Fernandes flew to Sydney and played the duo "Live Locally," which they liked, but they told Fernandes that if he wanted the band to grow, they'd have to move to Sydney and tour. Fernandes had to make a decision. "I told the band, 'I don't want to tour. I want this all on our terms. Let's all go get jobs, and let's do this thing when we want,'" he recalls. "We were not going to be beholden to anyone."
Faulkner decided to move to Sydney, but the rest of the group went along with Fernandes' plan. They wrote an entire slate of new songs, and rehearsed and gigged at night. "We were doing really well, playing three or four times a week, with 400 to 500 people at each show," Fernandes recalls. But while The Manikins hunkered down in Perth, their contemporaries had moved on. Faulkner, newly settled in Sydney, eventually founded Hoodoo Gurus, who would become one of Australia's biggest bands; with The Scientists, Salmon would lay the groundwork for grunge, first in Sydney and then in London. "Some of my friends went for fame and fortune. I realized a childhood ambition of being a public servant," Fernandes jokes dryly.
Merch for this release:
Vinyl LP, Compact Disc (CD)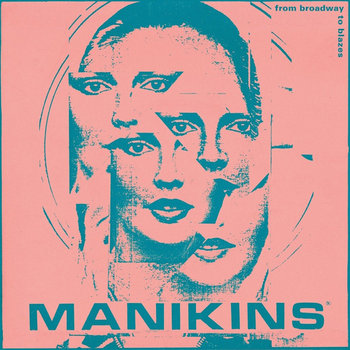 The Manikins' days as Perth's best power pop band wouldn't last. "I had a breakdown and I crashed," Fernandes explains. "I didn't realize what had happened to me until many years later. Something was wrong, and I didn't know what. I got disconnected from everyone, and the band fell apart. I lost control of it because I was depressed." The other band members wanted to continue the band, to tour, to move east, but Fernandes declined. Without Fernandes, The Manikins moved to Melbourne but broke up soon after, briefly emerging a few years later with a new lineup and a completely different sound.
After he left the band in 1981, Fernandes went into "complete hibernation," no longer playing guitar, writing songs, or even listening to contemporary music. "My biggest thrill came from writing a song, rehearsing it, arranging it, getting ready to play it," he explains. "I enjoyed playing [live], but that was not the high point for me. I was never a comfortable or confident performer."
Fernandes's only regret is that he didn't have an opportunity to develop his songwriting craft. "I look at my friends Dave and Kim," he says, "and in their own ways, they're amongst the pantheon of great Australian songwriters."
In recent years, Fernandes has begun to edge his way slowly back into music.  About a decade ago, he befriended notable Australian musician Dom Mariani (of The Stems and a handful of other acts). Mariani had grown up near Perth and was a huge fan of The Manikins during their brief heyday. "They were one of those bands that don't get talked about enough," explains Mariani. "The Manikins always seem to get left out when we talk about the Perth scene, and they were a lot more popular than [The Victims and The Scientists]."
Back in the day, Mariani was intimidated by Fernandes. "He looked like this kind of ominous figure," he laughs. "I felt like I couldn't approach him—he was way too cool." When they finally connected years after The Manikins' demise, they bonded over their shared, no-bullshit approach to music. "Neil was the driving force and the brains behind the group," Mariani maintains. "He could have been big. He had what it took to write the songs [but] he kinda turned his back on rock 'n roll."
In 2011, Fernandes served as a roadie when Mariani's band DM3 played SXSW. In Austin, a performance by Lucinda Williams reignited his musical spark. "This is the stuff that I live for," he remembers thinking. He started writing songs again, and he has played about 20 solo gigs over the past five years. Rather than punk and power pop, however, Fernandes' new material is more indebted to folk, country and blues. But some things haven't changed: like the ones he wrote for The Manikins, his new songs "still have no more than three or four chords, and still are in a major key."
—Chris Kelly