FEATURES
The Mall, Nostalgia, and the Loss of Innocence: An Interview With 猫 シ Corp.
By Simon Chandler · March 08, 2017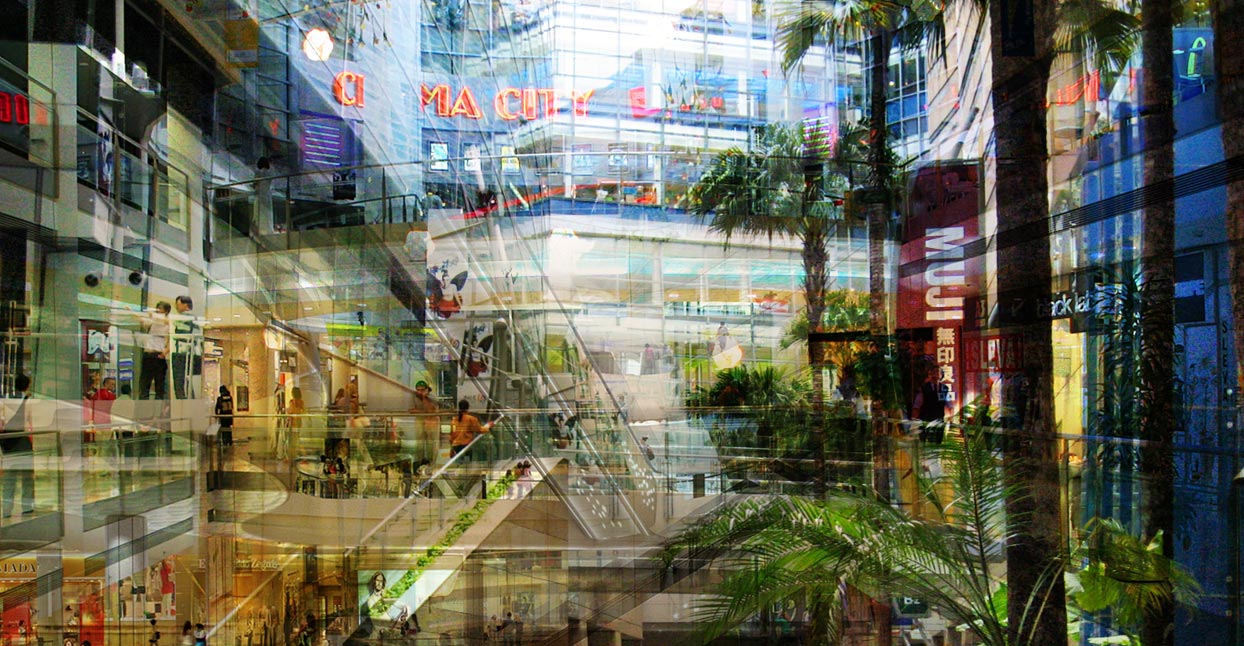 Despite its often serene facade, vaporwave can contain dark themes. For 猫 シ Corp.—a Dutch native who reveals his first name as Jornt—the genre's greatest exponent of mallsoft, the loss of innocence is key. Speaking with him about one of his more recent albums—the retro-futuristic eccojams of Class of '84, he cryptically tells us it provides "an image of a (past) world that we love to escape to because our old world died in 2001."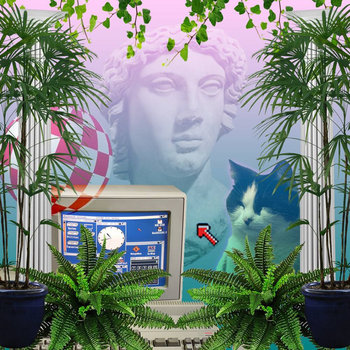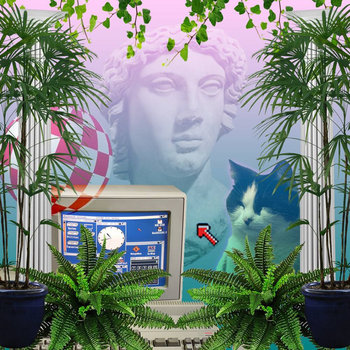 This mention of 2001 is a very specific reference to make regarding an album that, in evoking everything from Saved by the Bell to the Breakfast Club, couldn't seem more divorced from world history post-1993. However, it becomes much clearer when we consider another recent album—NEWS AT 11—and realize  that his records share in the same intriguing worldview, one which partly involves blocking out the troubling turn world history took after a certain catastrophic event.  As hinted at by the album's release on September 11, 2016, this event was the 9/11 terrorist attack, which the producer confirms "was indeed the subtle, but yet very obvious, theme of the album." He explains, "When the Twin Towers were hit on that day in September the old world died. It's like the whole planet suddenly opened up and changed, [and] not for the better. Gone were the peaceful days." However, as irretrievably lost as these days are for 猫 シ Corp., NEWS AT 11 and its samples of daytime TV finds him trying to reclaim them. Revealing that he took many of the snippets of morning news programs from YouTube, he says, "If you listen closely you hear the samples being cut off right before they announce the dreadful event. Like it never happened. Yet it did, but your mind cuts away right before the memory."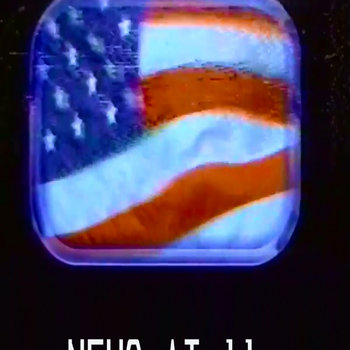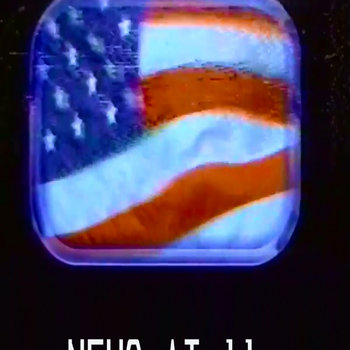 He's suggesting that NEWS AT 11—and perhaps his other records—are involved in an attempt to deny the reality of certain historical traumas. Indeed, this suggestion is lent further weight when he adds, "One thing I found out when browsing samples was that when a news station couldn't deliver the live image right away, they cut to McDonalds commercials." This might sound like an innocuous detail on its own, but together with his own cutting off of samples, it nonetheless provides a way of understanding the basic themes of his work. In its light, his music becomes an attempt at 'suspended animation,' at freezing history just before a cataclysmic moment and embellishing the frozen result with layers upon layers of consumer-oriented nostalgia.
He thinks this attempt is common to much of vaporwave, since "there's a specific generation that creates vaporwave. A generation born in the 80's and early 90's who witnessed the world's globalization and grew up with slow dial-up internet. Vaporwave has been, in my opinion, a nostalgic journey to the past." As with his journey to the past, he believes other producers have made their own journeys so as to escape the harshness of the post-9/11 world, where political freedoms were suppressed in the name of such laws as the Patriot Act, and where potential careers were lost to the Great Recession of 2008. In order to escape such an unfriendly reality, he suggests, many producers have turned to the material culture and sounds of their childhoods. In his own words, "Vaporwave relies heavily on 80's consumerism, fashion, stylish malls with palm trees and late night drives on neon lit streets," since these tropes help artists such as himself — and perhaps society as a whole — to deny that history has branched off in the way it actually has, and to act as if things have continued as their nostalgia reconstructs it.
And it's this nostalgia that comes out in the aforementioned Class of '84, which for 猫 シ Corp. was the result of "a childhood memory that has been in my mind forever." Here, he's referring to TV shows his sister watched, "like Saved By The Bell," yet the producer also mixed up his referencing of such shows with samples from Brat Pack films like The Breakfast Club. Not only that, but he also lovingly reproduces the 8- and 16-bit effects of Sound Blaster sound cards from the late '80s; the result is an album awash in a distinctive '80s pop style.
However, 猫 シ Corp was born in 1989, meaning that he "grew up in the 90's and was a teen in the early 00's." He therefore didn't experience the pop culture of the 80's firsthand, as he openly admits, yet he clearly uses the signifiers of that decade as a canvas for his own '90s-related nostalgia. As he fondly explains, "My dad used to film a lot of our holidays and we had many photo albums in our house, so most of my memories from the early 90's are documented. Those videos are very dear to me and they are a source of inspiration."
Once again, it's the memory of simpler and more innocent times that plays a big part here in 猫 シ Corp.'s artistic vision. He also thinks it plays a big part in the vision that drives much vaporwave, describing the genre as "a glorification of a past that never was."And for him, this glorification of the unreal finds its clearest expression in his most well-known record, Palm Mall. Describing the genesis of perhaps the definitive mallsoft album, he informs us, "Palm Mall was created with all the online sources I could find. The ambient noises you hear are used so many times before and after Palm Mall that they have become the new Wilhelm scream."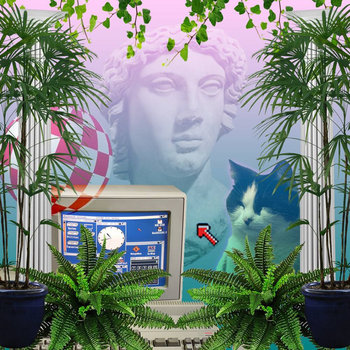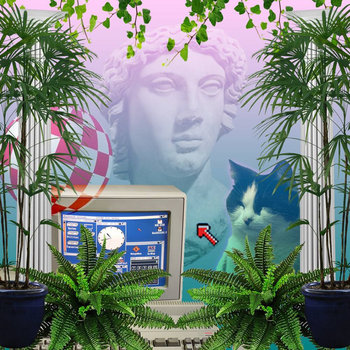 The producer makes light of the over-familiarity of these samples, adding, "On the Mallsoft Reddit page somebody even suggested a "Mallsoft Drinking Game" where you have to take a sip every time you hear "I'm gonna grab my laptop and put it over here…" However, it's arguably the very familiarity of Palm Mall's sound clips and effects that lends the record its peculiar resonance, that makes it seem as though, by stepping into its placid consumeristic space, you're stepping into a cozy bubble of your own memories. This is what Jornt touches on when he says, "Malls are monuments and palaces of consumerism. Escalators are the automated stairs to heaven," with "heaven" here meaning our own nostalgia-inspired dreams and reveries.
Yet later, mallsoft became something more than a simple dream for the producer, who recounts that "because Palm Mall started something for me, and maybe inspired more people to make mallsoft, I challenged myself to come up with more albums like this." In particular, he found himself wanting to mix field recordings taken from actual malls with his virtual exotica, a move inspired by a trip to Finland. "And then one day I walk into Forum [a shopping center] in Helsinki and haven't felt so inspired like that for a long time!" he reveals. "Then I created: ショップ @ ヘルシンキ. Roughly translated to Shop@Helsinki. The difference from Palm Mall is that this time I recorded most of the ambient noises myself."
The use of ambient sounds actually recorded at a mall lends the album a deeper grounding in reality, which he tells us was further reinforced by how his "girlfriend recorded extra mall ambience from other malls in Helsinki—simply because of the fact she lives there and I don't." And yet, at the same time, these sounds are blended with eccojam muzak in such a way as to suggest that reality itself is already infused with the artificiality and illusion we project onto it. This is what emerges when Jornt confesses that his enjoyment for walking around stores and malls is significantly enhanced by music. He admits, "When listening to mallsoft on my iPod it feels great," implying that the addition of vaporwave somehow infuses the mundane experience of being a consumer with meaning and substance it doesn't possess on its own. This is an all-important implication, revealing how we're often complicit in the unreality that surrounds us, and how vaporwave is at least as much about augmented reality as virtual reality.
Merch for this release:
Vinyl LP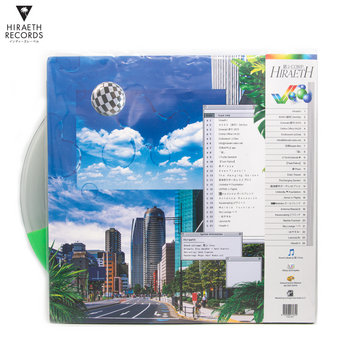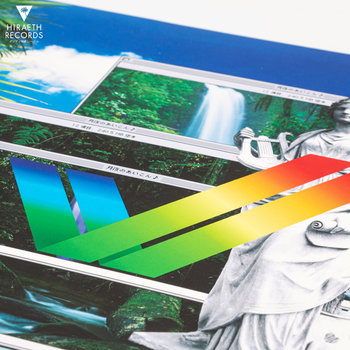 But with what exactly is reality being "augmented?" It's worth noting that another one of his standout albums is 2014's eclectic HIRAETH, and that "if you look at the meaning behind the [Welsh] word 'hiraeth,' it means that the album is about memories of a place that doesn't exist. About nostalgic feelings of the past."  Yes, it's nostalgia and the past that's being layered on top of the plazas in ショップ @ ヘルシンキ and Palm Mall, since as the Bandcamp pages for both of these albums make plain, these plazas can be located in "the world of Hiraeth." Jornt adds, ""Class of '84, Palm Mall and Cosmopolitan Dreams take place in the same universe."
This means they all take part in Jornt's obsession with memory, and with the mix of one's true past with a fictitious, more comforting counterpart. As he explains when it comes to the HIRAETH album itself, "Each track on the album resembles a memory from my youth combined with a memory that's not real." What's more, if we go back to the beginning of this interview, then we realise that the attempt of these records to inhabit a world of true and fabricated memories is all part of a related endeavor to freeze history, to block certain distressing events and realities behind a simulated past.
猫 シ Corp. is more than willing to talk about the future, however. He says "I would prefer to continue this virtual world/mallsoft journey. The recent 3.1 release has a very different production method than everything else I made. I'm not going to give the recipe, but it's really something different I'm going to use more often." It therefore seems that mallsoft won't get stuck too much in the past, especially when the producer rounds off the interview by revealing that "In the summer of 2017 there will be an hour long mallsoft movie on VHS." However, this last part—"on VHS"—reminds us that, even if it does experiment with different formats, vaporwave will still always keep one foot in a yesterday it can never fully recover.
—Simon Chandler