FEATURES
The Kondi Band Brings a Thumb Piano to the Dance Floor
By Max Savage Levenson · June 07, 2017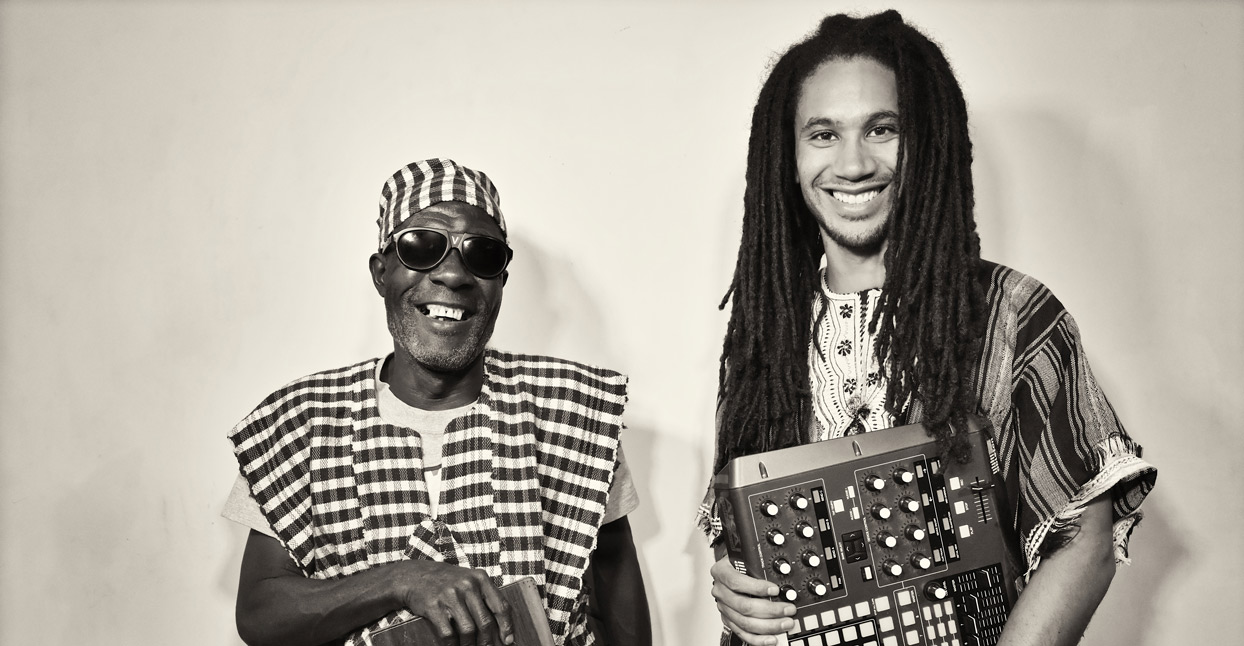 On paper, the Kondi Band—the duo comprised of the American-born electronic producer/DJ Chief Boima and the Sierra Leonean vocalist/thumb piano (also known as an mbira, kalimba, or kondi, depending on the region) player Sorie Kondi—seem like an unlikely match. Boima's life has been characterized by global wanderlust: he has bounced around the U.S., voyaged to Sierra Leone —where his father's family is from—and has settled, for now, in Rio de Janeiro. Kondi, on the other hand, rarely leaves Freetown, Sierra Leone. While Boima represents a generation that embraces the marriage of music and technology, Kondi, almost twice his age, is more of a traditionalist.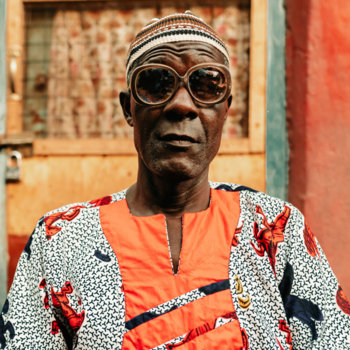 .
00:10 / 00:58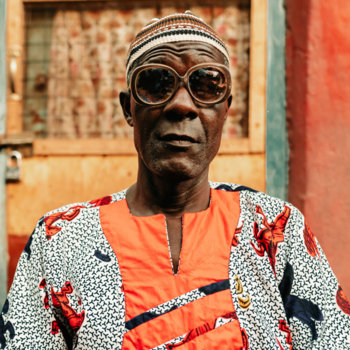 Merch for this release:
Compact Disc (CD), 2 x Vinyl LP
Yet their collaboration as the Kondi Band—and their new album, Salone, in particular—is an elegant melding of both their minds and their musical backgrounds. Rich with pulsating grooves and nuanced electronic arrangements that complement the acoustic sounds of the kondi, it is as much a study and celebration of African heritage as it is a full-blown party album.
For Boima, separating the sounds of contemporary Africa from its complex and winding history is impossible. In 2004, he began spinning records at a San Francisco bar called Little Baobab, run by two Senegalese nationals from Paris. But as he began to dive into the world of record collecting and DJing, he began to discover the ways in which various African nations and communities were united by music. "I think the idea that there's a separation between cultures, especially in the Atlantic world and especially in an African Diaspora, is kind of a false equivalency," he says. "Records from Cuba made it to Senegal and to the Congo, and made new genres in Africa that, in turn, went back to Colombia and made new genres in Colombia and then came back…"
Boima was so inspired by these notions of identity and cross-pollination that he started his own label, INTLBLK. The label, which he has describes as "Pan-Afro Anarchist Pop" has issued a handful of releases, including Boima's remixes of the Liberian emcee Shadow, and a mix he made with Kondi called The Freetown Tapes. He has also emerged as a strong voice in the conversation of cultural appropriation; in one well-documented spat with the producer Diplo, he argued that "We're in an era where Africans can be more mainstream-accepted…fitting into this American sense of normalcy…But it's not really challenging the status quo, the U.S. is still a dominant force culturally."
As much as Boima has become, intentionally or not, something of a spokesperson for the politics of global music, Kondi stays out of the spotlight, even as he has become, in recent years, a bit of a local celebrity. Now in his 50s, he lives a modest life in Sierra Leone. During the country's brutal civil war in the 1990s, Kondi was forced to move from his hometown of Mangiloko to the capital of Freetown, where he has lived since. Blind since birth, he has busked for decades, carrying a small amplifier on his back and walking the streets of his neighborhood, cane in hand. A 2010 BBC profile, which referred to him as "Sierra Leone's Stevie Wonder," caught him interacting with long-time friends and residents; a traveling musician engaged in local politics in a nation of extreme poverty and corruption.
So how did the two connect? The answer is, in short, the Internet. A full decade ago, Boima came across the video for Kondi's song "Without Money, No Family" and remixed it, adding a wide range of percussion and shifting the song's mood from the glimmering kondi to a hypnotic, blurry crawl. Sorie's manager heard the track, contacted Boima, and the two began plotting not a collaboration, but a way to bring Sorie to the United States. In 2012, when he finally arrived, the two began to work together as the Kondi Band at Boima's apartment in Brooklyn.
.
00:10 / 00:58
Their first release, the "Belle Wahallah" single, was released by Strut Records last year. In it, the sprightly tones of the kondi run seamlessly with squelches of synth, smart blasts of horn, and clattering drum machines. "I'm translating in some way," Boima explained in an interview with The Fader. "[I'm] pulling on U.K. bass sounds, Caribbean styles, contemporary African electronic music. I try to be true to where Sorie wants the music, which is a big sound. My job is to split the difference between his expectations and those of a young global audience."
Salone picks up where the EP left off, continuing to blur the line between traditional acoustic instrumentation and electronics. Yet the full-length has given them the space to explore myriad of ideas, unrushed. Opening track "Yeanoh" is a minimalist affair, built around a mantra-like kondi figure. As the album builds, more and more electronic elements come into play. "Thank You Mama" has dubstep's signature lurch, and closing track "Thogolobea" swells with vocals and a distinct drum & bass feel. Planted in the middle of the album is the "Kondi Instrumental," a palette cleanser that serves to remind us how much Boima is adding to the mix, and how much remains when he steps out of the frame.
Although the song's arrangements represent a global mix of sounds, its narratives are rooted firmly in Sorie's daily life—"little proverbs," Boima points out, that touch on everything from the logistics of marriage to infrastructure development. For instance, "Titi Dem Too Ser," as Boima explains, is about people's relationship to money. "If you don't have money you can't get family, a privilege that most people take for granted here in West Africa…the notion of family is very much connected to resources and free time." This push/pull dynamic between globalization and the hyper-local is at the heart of Salone, and what the Kondi Band does best. Music is always moving, they seem to be saying, from the club, to the studio, to the streets, and back again.
—Max Savage Levenson