FEATURES
The Joke's on Bandcamp
By Tamara Palmer · August 20, 2013
"My reason for existence is that I want to insert stupidity or absurdity into strangers' lives. I think it can, for a moment, make the world a better place."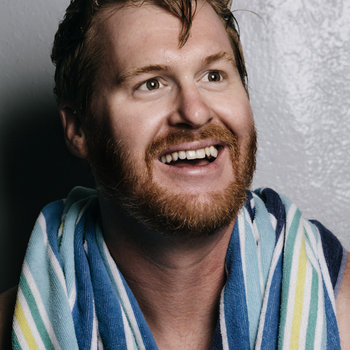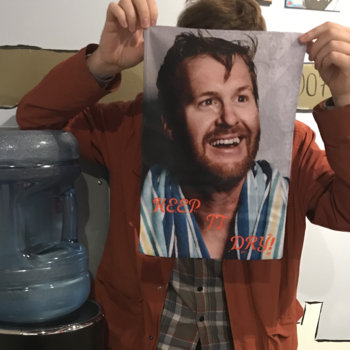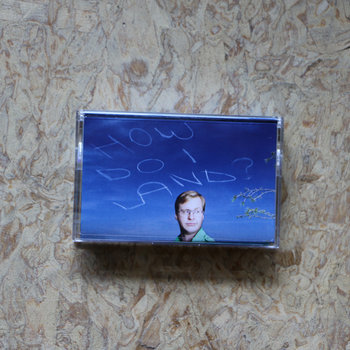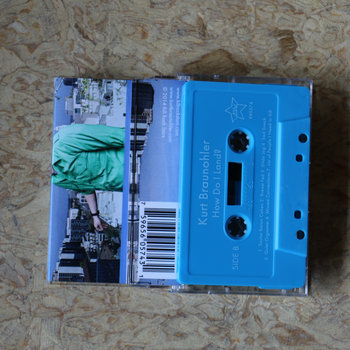 .
00:10 / 00:58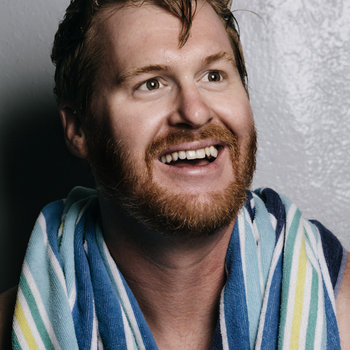 Merch for this release:
, Compact Disc (CD), Cassette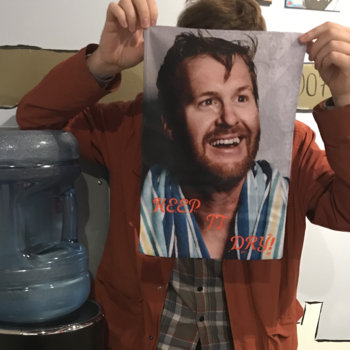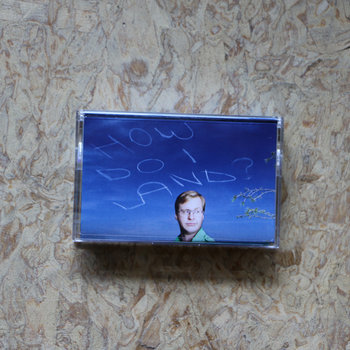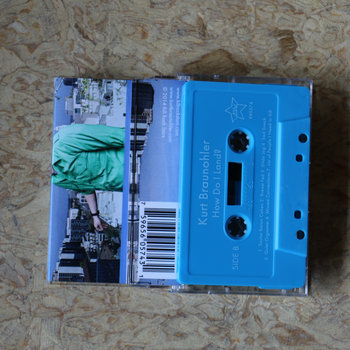 Last May, Kurt Braunohler hired a skywriting plane to fly over Los Angeles and leave the phrase "How Do I Land?" in its wake. The clever stunt went viral, even landing on Good Morning America, and has positioned Braunohler's forthcoming comedy album (also titled "How Do I Land," and released via legendary Northwest music label Kill Rock Stars) as a potentially meteoric release.
Prior to actualizing this lofty idea, Braunohler was best known for the Hot Tub Show, a weekly comedy variety show hosted with his comedy-writing partner Kristen Schaal (Flight of the Conchords, The Daily Show). HTS began in New York in 2005 but has since taken hold in LA, where Braunohler now lives. He was chosen as featured comic in Variety's annual prestigious "10 Comics To Watch" list, made Time Out New York's list of 50 Funniest New Yorkers, and named as a "Comic to Watch" by Comedy Central.
His signing to Kill Rock Stars is a first for himself — he hasn't released any albums before — and also for the veteran independent label, home to music artists like The Decemberists, Gossip, and Sleater-Kinney. But it's an inspirational home for him to learn from the successes of his new colleagues, who have maintained their own creative DIY aesthetic, and business savvy while still reaching the mainstream.
Sometimes Braunohler is guilty of taking that DIY vibe into some crazy territory. On "Making The World a Better Place," Braunohler says, "My reason for existence is that I want to insert stupidity or absurdity into strangers' lives. I think it can, for a moment, make the world a better place." This manifests in hilariously insidious ways, like sneaking into bookstores and signing books as an over-the-top take on the author, or answering "Missed Connections" ads on Craigslist in not-so-sexy ways. His humor puts a silly wrinkle in your day that you didn't know you needed.
When Braunohler went skyward, he not only literally reached one of comedy's greatest heights, but also took a step down the path of fellow comedians going directly to their fans for support. Perhaps the most notable instance of this approach to date was Louis C.K., who in 2011 released a full-length comedy special called Live at the Beacon Theater for purchase on his website, earning over $1 million. Soon followed other notable comics like Aziz Ansari and Joe Rogan, and the idea of doing it yourself continues to thrive.
Comedy albums used to be the territory of the rarified circle back in the day (the Richard Pryors of the world, if you will), but the direct to fan model opens the door for humorists of all levels to get closer to their audience in a meaningful way that goes beyond dodging hecklers on stage. Bristol, England's Simon Panrucker is one such savvy artist.
He makes use of Bandcamp as both a musician and comedian, "I don't see why Bandcamp shouldn't be used for things like sketch comedy albums or even podcast collections," he says. "It's all audio and there's no rules to say Bandcamp has to be used for music only!" Another such force blending music with comedy is My Dick, a band that competently recreates yacht rock classics into toilet-humor anthems. Their album is called My Dick's Double Full-Length Release and only use the words "my dick" whenever possible to, erm, nail the joke even harder.
San Francisco's Rooftop Comedy Productions has gone a step further by offering merchandise bundles of its HOLY FUCK. Live Comedy release, which includes a T-shirt, poster, patch and pin. "Deluxe packaging allows us to speak to people who are more than just the casual fan," says Rooftop's Dominic Del Bene. "We can do it at scale and that's fantastic. Also, while it's great that Bandcamp enables customers to pay more if they want to, this is a way for us to give the customer more than they've bargained for and return that favor." In turn, Rooftop is breaking new ground for the comedy world online. If you can really capture a listener's imagination with jokes and concepts, it stands to reason that you have the opportunity to earn a fan that would like to own even more of the experience than just a recording.
"Comedians have as much of an opportunity to promote themselves as bands using Bandcamp, for sure," reasons Del Bene. "The embeddable players, discount codes and promo codes are all valuable tools and it's up for comics to use these gifts to their advantage. I do think that comedy has less playback value than music does and for this, we limit the amount of content that is streamable on the site, but the same tools exist for comics and should be similarly exploited."
The future for comedy is bold and bright. They used to say the sky's the limit, but Kurt Braunohler, for one, just showed that there may even be more out there up and above the clouds.