FEATURES
The Jack Moves Put Newark R&B Back on the Map
By Blake Gillespie · November 03, 2022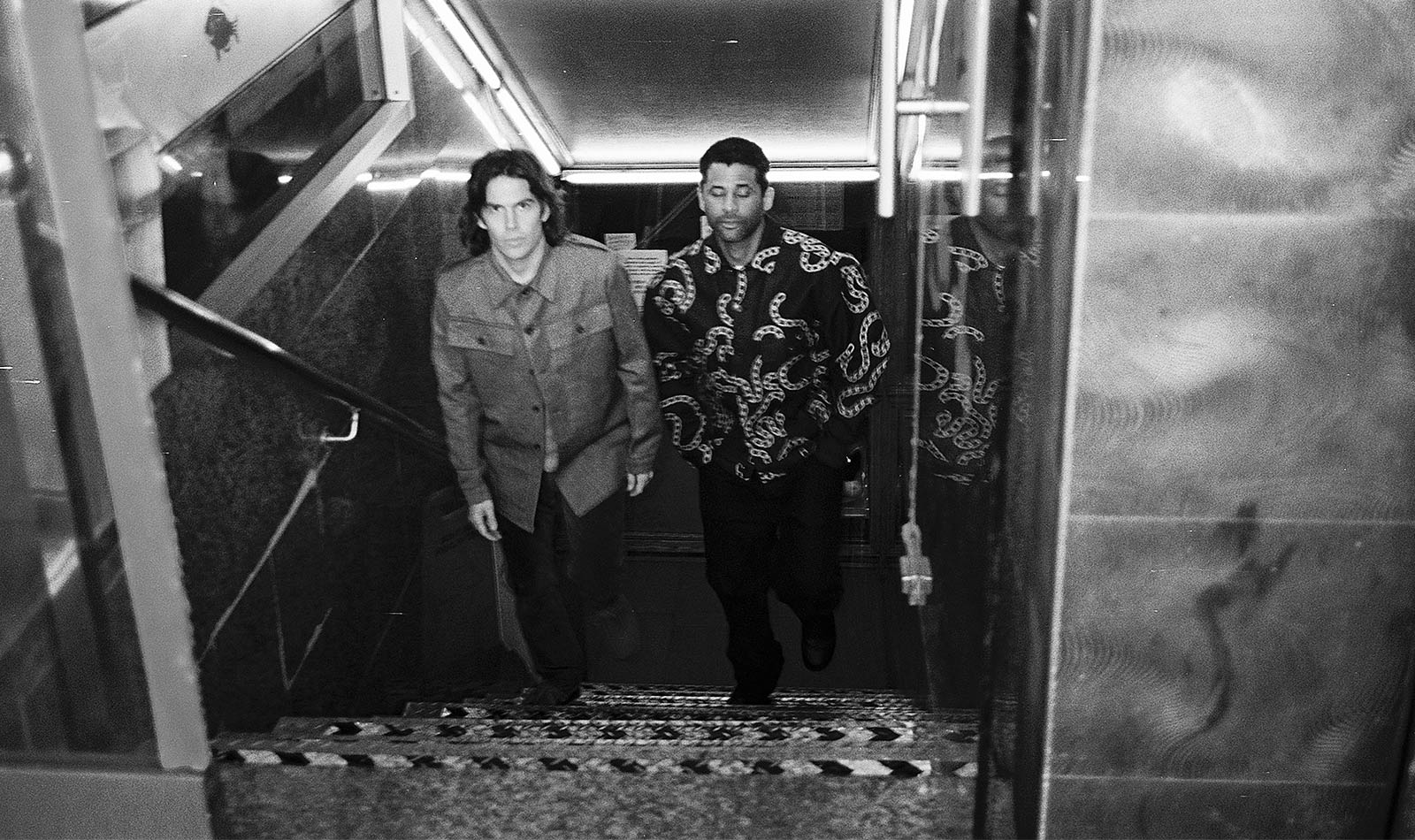 Newark, New Jersey's own Gwen Guthrie once sang in 1986, "Ain't nothing going on but the rent." Thirty-six years later, it's the same story nationwide: rent increases, high-rise developments with only 20 percent affordable housing required, corporate buy-up of housing, and little opportunity for artists. The Jack Moves never expected their self-built studio in downtown Newark to last forever; they were squatters in the turn-of-the-century building that had fallen out of code. Still, they managed to record their debut in 2015, as well as the recently released Cruiserweight LP.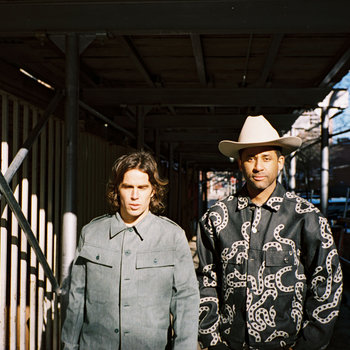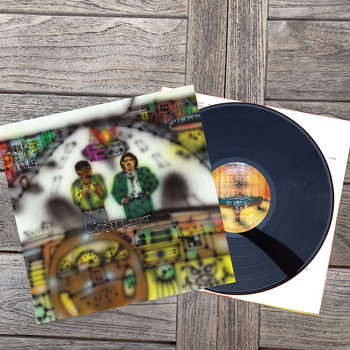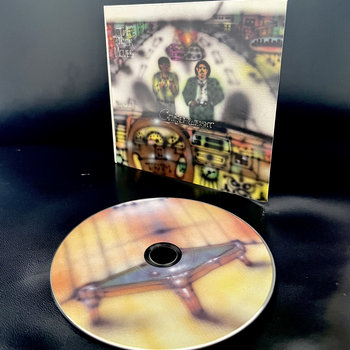 .
00:10 / 00:58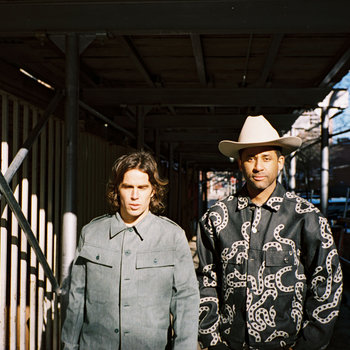 Merch for this release:
Vinyl LP, Compact Disc (CD)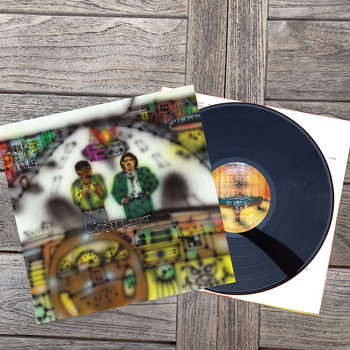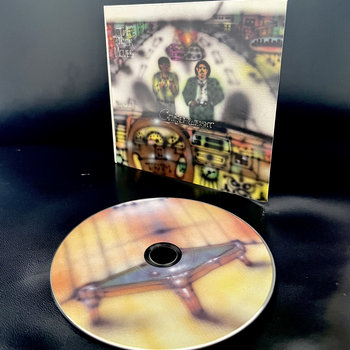 After a decade of memories, it's all over. The building is demolished. The band's Zee Desmondes and Teddy Powell, who've since left town, consider themselves nomads now—a heartbreaking shift, given that Newark was part of the Jack Moves' identity. Rents increased by 11% in 2022, and the city's plan to build 3000 affordable homes by 2026 (put into place by Mayor Ras Baraka, son of poet Amiri Baraka) has produced just 688 units so far. Despite all the love he and his bandmates have for Newark and its people, Desmonde feels like the town has become unwelcoming for artists. "What they are trying to do down there is turn it immediately into some kind of post-artist place, and charge way too much money," he says.
Creatively overlooked for decades, Newark has a storied musical history: it's home of the jazz of Buddy Terry and Wayne Shorter; the "Jersey Sound" in garage house that led to the hits "Follow Me" by Aly-Us and Taana Gardner's "Heartbeat"; and the R&B careers of Melba Moore, Faith Evans, and Whitney Houston.
Powell's family is a reflection of this lineage. His father was the promoter in the city, booking everyone from The Four Tops and Temptations to New Edition and Michael Jackson. In the Jack Moves' former studio hung a childhood photo of Powell, wedged between Michael Jackson and Brooke Shields at the Thriller release party at Newark Symphony Hall. Powell's father also ran a jazz club called Teddy Powell's Lounge in downtown. The club, which is no longer in operation, was one of several venues along Broad and Market Street rebuilt in the wake of the 1967 Rebellion, an uprising that began after police beat a black trumpet player named John William Smith.
That history gave the Jack Moves a sense that Newark had their back. "It's funny to think about what streets they were running around, doing their thing," says Desmonde, "And then a generation or so later their offspring is trying to make things work in the same vicinity."
Their downtown Newark studio put them in proximity to like-minded musicians and fatefully led to their collaborating with New Jersey funk and soul legends George Kerr and Paul Kyser. While hanging out in the neighborhood record store Memories of Soul, the proprietor told them Kerr's brother had an office nearby. His brother introduced the band to Kerr, and they encouraged him out of retirement to generate the magic he gave to groups like the Shirelles and the Whatnauts. After Kerr, they booked sessions with Kyser of Rhyze and Calendar. Though the songs written with Kyser and Kerr remain unreleased, the guidance informed the Jack Moves' sound across three albums, with Kyser often assisting in the arrangements.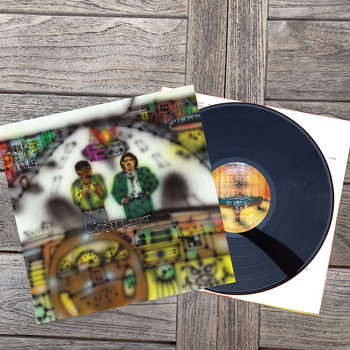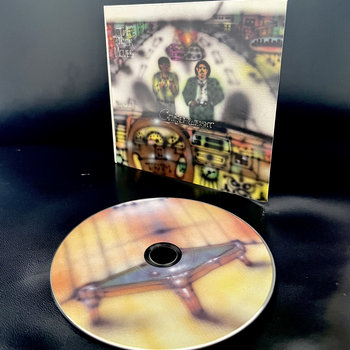 .
00:10 / 00:58
Merch for this release:
Vinyl LP, Compact Disc (CD)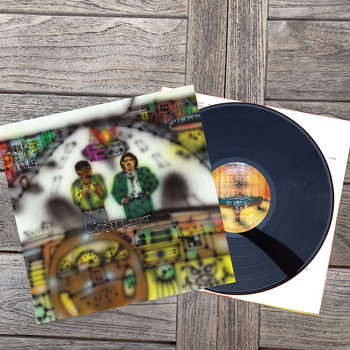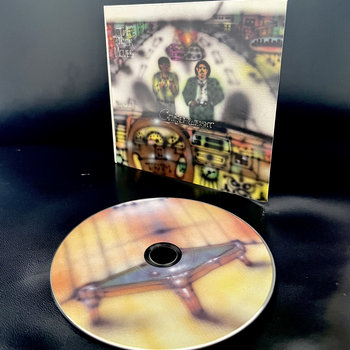 The group emphasized the importance of the New Jersey Unemployment Offices for getting them through the pandemic while they wrote and recorded Cruiserweight. The new album—named after an obscure boxing class on the path to heavyweight—lands on love as the source of inspiration, despite the turmoil the group felt during the recordings. The growth of their sound is laden with earworms that make "Seabra" and "Six Ways" funky anthems for coastal escapes, the latter leaning into orchestral disco funk. "Biblical Technology" rides a bluesy break reminiscent of Prince and Morris Day jamming before rupturing into a Peech Boys-esque garage house beat. Cruiserweight is a party record, even in the slow jams like "So Long," there's an impenetrable groove as Desmondes sings "everyone deserves true love." Ultimately, the album is seeking a balance between sweet and tough.
"I'm always striving to find that," Desmondes says. "I don't get that emotion in a lot of things I hear today. That combination of vulnerability but also hard and tough too. It's a hard line to blend."
The Jack Moves give that love right back to Newark. Their "warts and all" admiration for the city is present in the "Time & Enemy" video, where they treat abandoned lots like playgrounds and wander through the cherry blossoms in Branch Brook Park. On "Enough Is Enough" off their second album Free Money, the group enlisted the help of poet Panama Brim to create coexisting narratives of struggle and the stark reality of living in Newark. Following the social justice uprisings in 2020, the Jack Moves released their song "Horror Games," for which "the people of Newark" received a songwriting credit; all proceeds benefited the ACLU.
There's history in Newark, and the Jack Moves are concerned that it will get lost. Gentrification alters, if not outright erases—or, in the words of Powell, "it makes a town wack."
"There used to be a pet store on the corner," he says. "Now it's a bar called the Pet Shop. Why do we need another bar? I used to like going in there to look at the lizards and shit."
There's a sense that the Jack Moves were perpetually inspired by the raw state of their hometown. They didn't see urban decay but resilience and history that was underappreciated and at risk of being forgotten. As the first majority-Black city in America, the redlining of Newark from the 1950s to 1970s produced measurable inequality and poverty. But, Desmondes says that beyond meeting producers like Kerr and Kyser, there was a slew of characters they met while working from that studio who made an impact on the music.
"We love the lost or hidden treasures," Desmondes says. "It's important to highlight that stuff, synthesize it into what we do, and celebrate it. In a sense, we're being a bit of archivists to that stuff. Trying to maintain that thread, so people don't forget about it."