FEATURES
The Greatest Hoax Tackles Climate Change on His Airy New Song
By Marcus K. Dowling · August 30, 2016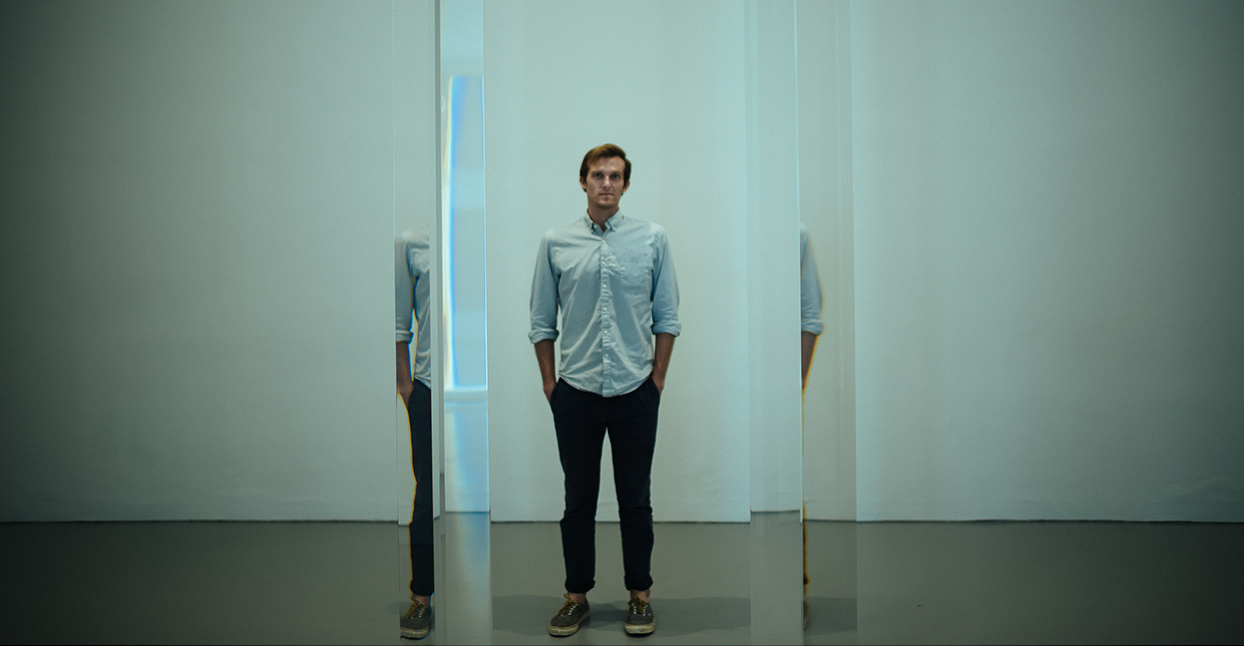 "My work can be best described as 'furniture music.' For me, music as the soundtrack to your life is something I can get behind."
"Making ambient music is a reflection on my personality," says Taylor Jordan, a Northwest D.C. producer and classical pianist recording as The Greatest Hoax. His latest track, "Bound Nature," is motivated by his day job as a climate scientist for the federal government. In 2011, the Longview, Texas native moved to the nation's capital to work as an intern on Capitol Hill. With a degree in music composition from the University of North Texas, and a master's in climate science from Johns Hopkins University, Jordan remains humble, insisting he merely "fell into success" in the field of climate change.
.
00:10 / 00:58
Now, the field he discovered by happenstance defines much of the work he does as a producer. "I have an EP entitled ENSO, which stands for the El Nino Southern Oscillation, [and] is this huge climate process that takes place over a span of years," Jordan says. "As for 'Bound Nature,' a lot of this track refers to this untested climate change concept called geoengineering, that discusses doing things like putting sulfates into the air to cool the Earth, and controlling nature in that sense."
"Bound Nature" is a scant techno-soul nugget, and an ode to quiet beauty. "In the piece itself, you have a couple of different elements," Jordan says. "I wanted to evoke a mood, so there's stable piano and keyboard sounds throughout, and you have a stable beat, too. Those represent the controls that are being placed on something. The synth stabs and strings you hear that kind of flare up are kind of like the Earth reacting to these controls."
The track has gorgeous timbres that make it shine. Without those additions, Jordan says, "Bound Nature" would be a straightforward dance track, missing the mark of what the producer was going for here. He wants his music to have a broader appeal, reaching all sorts of listeners while remaining creatively rich. "Beautiful songs reach a wider audience," Jordan says. In 2014, Stereogum said his track "Opus No. 21" was "gorgeous" and an "emotional catharsis." The next year, the Washington Post praised the "gentle" quality of his sound, and noted a strong synergy between the creative and academic sides of his art.
Those two sides are readily apparent in "Bound Nature," although his creative process isn't really that technical. Jordan works roughly 10 hours a day if Congress is in session, then he goes for a run in the evening, eats dinner, takes a shower, and starts composing music every night around 10 p.m. "I wrote ['Bound Nature'] while I was in an experimental mood. When the sun is down, the chords that come out aren't major, they're definitely minor," Jordan says.
He says his new material is more ambient and emotional, yet more epic in scope. "I like my music to be played in the background, say, while you're reading," Jordan says. "My work can be best described as 'furniture music.' For me, music as the soundtrack to your life is something I can get behind."
—Marcus K. Dowling