FEATURES
Inside The Go! Team's Spirited Blend of Garage Pop
By Will Schube · February 06, 2018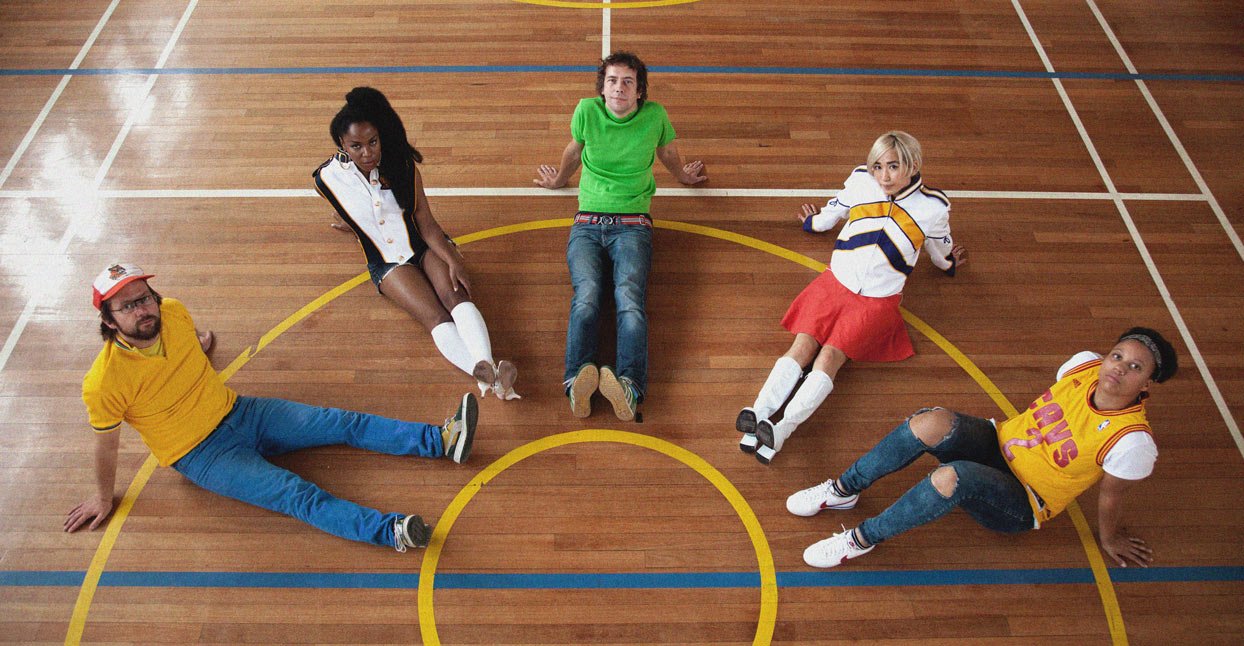 At its base, the Go! Team's music is built on exuberance and unabashed excitement, qualities that shone through every note of the Brighton-based band's debut LP, Thunder, Lightning, Strike. That album was released 13 years ago, and quickly became both an early success and premature casualty of the notion of "blog buzz," which resulted in the group being unfairly lumped in with lesser acts who benefited from the same musical dot-com boom. But the group, led by Ian Parton, persisted even after the hype faded, amassing a discography long on the same charms that made their breakout so beloved.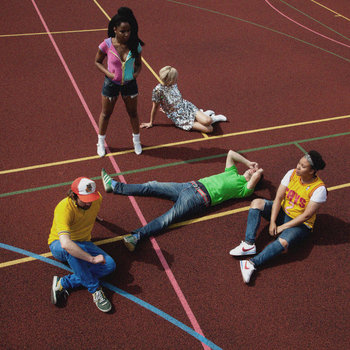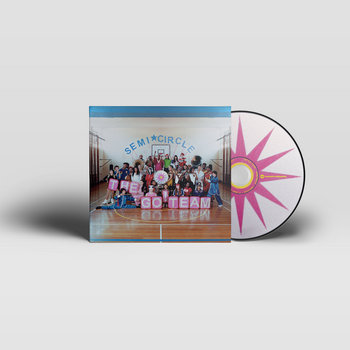 .
00:10 / 00:58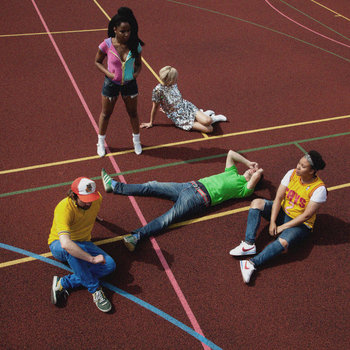 Merch for this release:
Vinyl LP, Compact Disc (CD), Cassette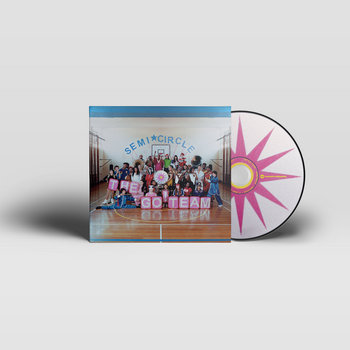 Which is not to say the group emerged from that era unscathed. After 2007's Proof of Youth, the original lineup dissolved, and 2015's The Scene Between was essentially a Parton solo release. But their latest, Semicircle, is an assured and playful return to form, proof that outliving the hype is possible, as long as your vision remains consistent.
"It's a bit shit when you keep playing your hits over and over," Parton says. "The healthiest thing is to do away with it for a while. On this tour, we'll actually be playing 'Ladyflash' [one of the band's biggest early hits] for the first time in like, eight years." For years, Parton avoided those early songs—not out of some false sense of artistic purity or a belief that The Go! Team's new material is miles better, but because the Go! Team has always been a band that's moved forward, incorporating new sounds and ideas. Semicircle is a reminder of that drive for innovation. "I look around and think, 'Who the fuck's like us, really?' No one," Parton says confidently. "I still think there's something in that. I still think there's a lot to try. We've only scratched the surface of what is possible with the idea of genre-mixing."
Semicircle turns this theory into reality, blending the band's signature garage pop with elements of marching band drums, rhythms, and energy—thanks in part to the Detroit Youth Choir, who bolster some of the album's best tracks. "I think this album is kind of bigger in scale," Parton continues. "I was imaging a fucked-up, trippy, community choir; a brass band technicolor sort of thing. I wanted something with that many voices to create that scale. I thought a youth choir was the way to go because an adult choir can be too slick."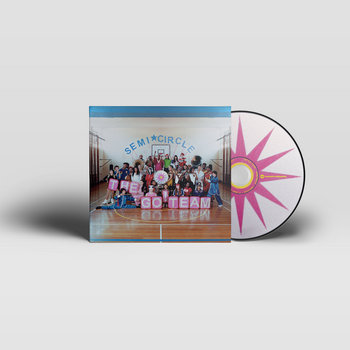 .
00:10 / 00:58
Merch for this release:
Vinyl LP, Compact Disc (CD), Cassette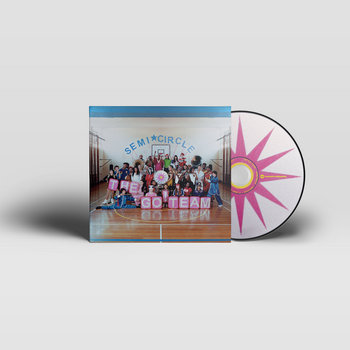 Semicircle is full of aspirational songwriting that inspires strong reactions without ever coming across as desperate or ridiculous. It doubles-down on the group's strengths: pairing unabashed optimism with clever hooks, offering a fascinating cross-wiring of genres, and an overall sense of cool. Grounding all of this experimentation is Parton's songwriting style, which evinces an ear for song construction and intensely catchy melodies.
Album opener "Mayday" is built around a sitar-like guitar line and the band's signature shouted vocals—this time spelling out the song's refrain. "Chico's Radical Decade" takes a psychedelic flute sample and surrounds it with infectious horns and restrained percussion; it's one of the more subtly beautiful songs on the LP. "All the Way Live" is a Go! Team throwback, featuring a reunion with the band's former rapper, Ninja, and a funky rhythm section that begs a dance party.
"For me, melody is gold," Parton says. "I think that's part of the band that has been overlooked a little bit. People bang on about cop chases or whatever, but not so much melody. The melody is what rules the show." He's not kidding; on Semicricle, the songs are infectious without becoming saccharine, joyous without veering too close to cartoonishness. And there's a quiet optimism in the lyrics that is genuinely uplifting.
"I'm not doom and gloom. But, in a day-to-day way, I'm not particularly upbeat either. I'm pretty lowkey," Parton explains. "Escapism is a dangerous game. At this point in history, the last thing you want to do is to be an escapist and bury your head in the sand. You have to be switched on and not let these fuckers get away with anything, but at the same time, I kind of think that you should…recognize the things that can't be touched by those motherfuckers and create your own reality."
Semicircle is that alternate reality, a space created and reflected by our world, but hellbent on creating a more peaceful and prosperous version of it. The Go! Team may not be the overnight sensations they were 14 years ago, but in 2018, we need The Go! Team—a band that represents a positive alternative at all costs—more than ever before.
-Will Schube