FEATURES
Indie Legend Stuart Moxham is Seeing New Life as The Gist
By Aaron Carnes · September 18, 2017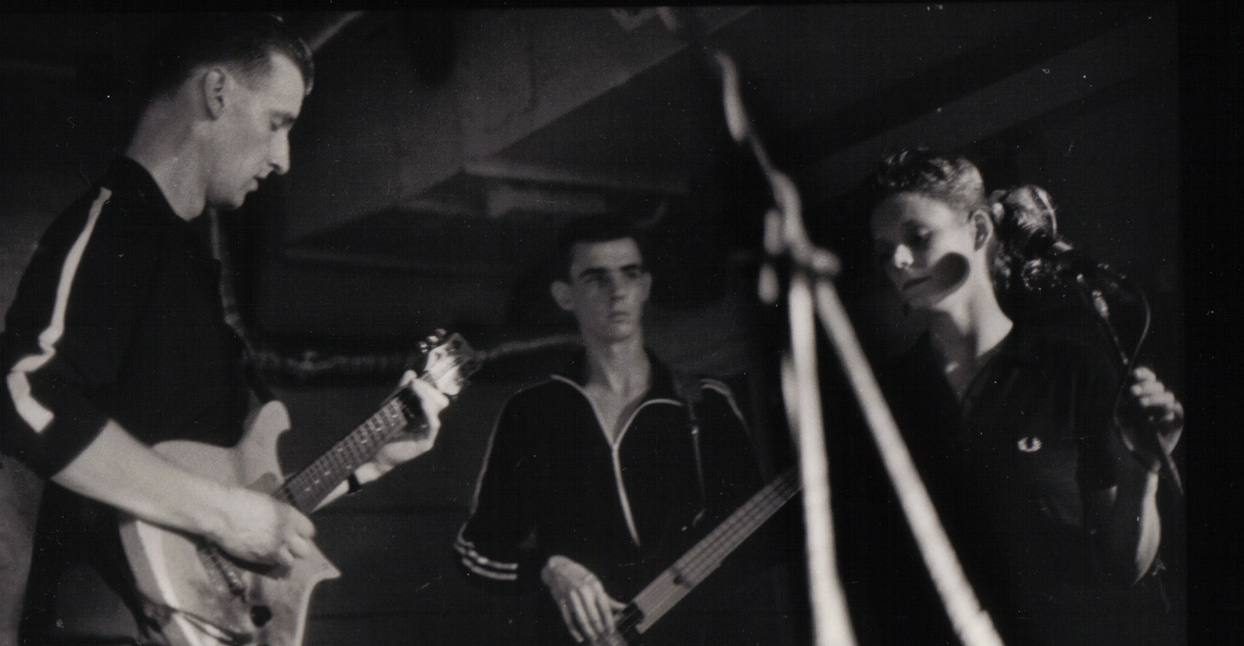 The last thing Stuart Moxham remembers was stopping off at a gas station for fuel and some chocolate. His next memory is waking up in a hospital bed in Kettering Hospital, in Rutland, four days later. "Both bones in my left lower leg [were] broken, with the bone sticking out and covered with earth and grass," Moxham says. "Fractured ribs and a punctured lung; a fractured shoulder blade and four pints of blood lost. While I was there, I was evicted from my squat—it wasn't my week."
He'd been riding his motorcycle to his friend Wendy Smith's flat in Nottingham, U.K. Once he woke up, nurses told him he was found by a police patrol car, roughly 30 minutes up the road from the gas station at which he fueled up.
The guitarist, who's primarily known for his 1970s minimalist Cardiff-based post-punk trio, Young Marble Giants, was already in a weird place before the accident. It was June 1981, seven months after Moxham's group disbanded, and he was nervously planning his next move. "I was planning for failure," he recalls. During the final studio session for Young Marble Giants, Moxham recorded a few songs for this new solo project, The Gist, and released a single, called "This is Love / Yanks."
His label, Rough Trade, had agreed to release a Gist album, but he hadn't started it yet. The accident changed that. Moxham settled in to Smith's flat while she was in the U.S., and as he recovered, he started compiling the music.
Merch for this release:
Compact Disc (CD), Vinyl LP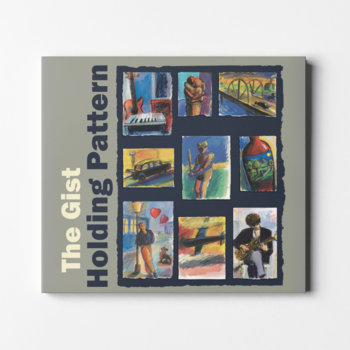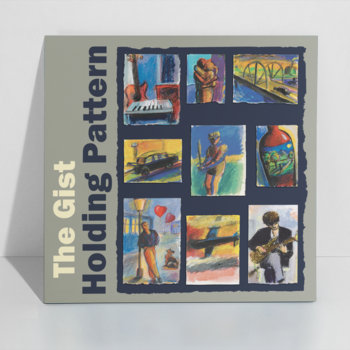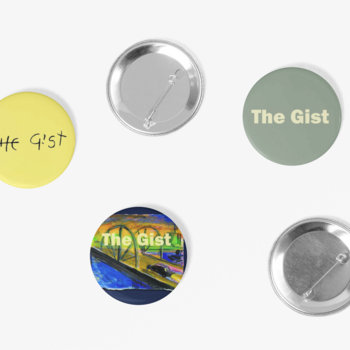 "I wasn't a happy chappy," Moxham says. "I had this terrible accident. I was in the middle of nowhere. I was doing drugs. I was lonely. The only thing I could do was try to make this music. It kept me going, kept me sane. I couldn't do much because I was on crutches and had a bloody great leg plaster all around my leg. I met people that whole year, who'd never known me without crutches."
These scattered home recordings, cuts friends recorded for him, and studio remakes of his demos he did in later in Brixton with Phil Legg—of post-punk outfit Essential Logic—would be released in 1982 as The Gist's one and only LP, Embrace the Herd, a record Moxham doesn't even like. "I can't stand it, actually. It was very patchy," he says. "There's a lot of good ideas in there, but it's ill-focused."
After its release, Rough Trade went through a major transition as a label. They dropped many of its more adventurous, slower-selling acts—like The Gist—and moved much of their resources to promote the Smiths, a band they'd recently signed.
But Moxham continued to record. Now 35 years later, upstart record label Tiny Global Productions is releasing what could have been the Gist's second album, Holding Pattern. Were the Gist not dropped by Rough Trade, it likely would have come out in 1984. Embrace the Herd ended up being the last thing Moxham released until his record under his real name, Signal Path, in 1992.
It's hard to say what Holding Pattern would have looked like exactly if it were released in 1984. Label head John Henderson combed through roughly 75 tracks (including multiple versions of the same songs) from the period of 1980-1984 in order to make Holding Pattern. It's surprisingly different, and more cohesive than the one Gist album Moxham did get released.
"This is an album that could have been the follow-up to Young Marble Giants," Henderson says. "I think and Stuart thinks this is a much stronger record."
Henderson and Moxham have known each other since the '90s, and the process of releasing Holding Pattern began a few years ago. Moxham—suddenly aware that he was sitting on a mountain of unreleased music—one day decided to see if his old friend Henderson wanted to help him release it. It just so happened that Henderson was looking to launch a new label.
"I said, 'How much do you have?'" Henderson recalls. "He said, 'Really good songs? Maybe 30 or 40.' It turns out it was closer to 250 songs. It became a bit of a joke. Because for eight months, once a week I would get a dozen songs. Now I think we're up to 600-700."
The stuff Moxham was sending over spanned his pre-Young Marble Giants years all the way through to his present-day recordings. Initially, Henderson wanted to go through everything first and then decide what to release, but as Moxham's archives piled up, the two decided it would be best to start compiling albums that seemed intended for release and go from there.
Merch for this release:
Compact Disc (CD), Vinyl LP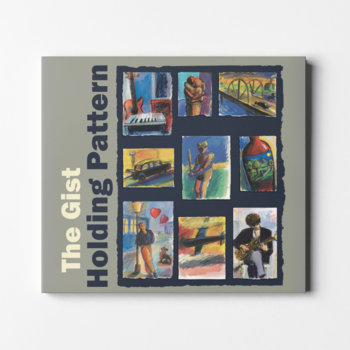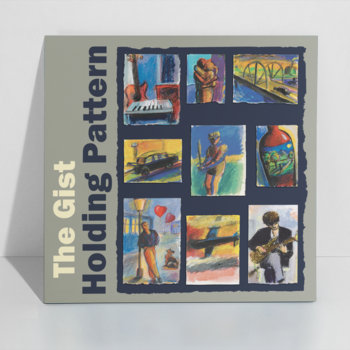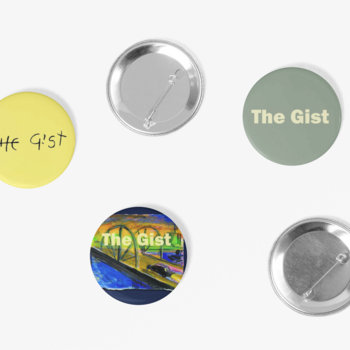 "There's probably 30 albums worth of material that's releasable. Of course, that would be absurd," Henderson says. "If you released two albums a year, it would take you 15 years, and that's if Stuart doesn't do anything new. He's always writing and recording. Quite a lot of it will probably never come out."
This lost Gist album was the perfect starting point; for Moxham and Henderson, it represents the true beginning of Moxham's solo career as a singer/songwriter. Despite being recorded so close to the first Gist record, it's fundamentally different. Embrace The Herd is a scattered collection of mostly instrumental ideas that jump all over the place with almost no pattern or sense to it. The newly-solo Moxham wanted to rebel from the constraints of his previous outfit, and decided to go in a completely opposite direction.
"I was in a totally transitional phase. Young Marble Giants, we hit on a formula. I didn't have a focus with Embrace the Herd," Moxham says. "Looking back at it, I don't know how I had the brass neck to take it down to Rough Trade and say this is what I've done."
Album sales for The Gist's album were modest, but like Young Marble Giants' Colossal Youth record, it's gained a cult audience over the years, partially because it's so weird and different from Colossal Youth. Herd's legacy is single "Love At First Sight," which was covered by French singer Étienne Daho in 1986 (called "Paris Le Flore") and became a Top 40 hit. "I always ask French friends about it, and no matter their age, they all know it," Henderson says.
Much of the Holding Pattern tracks were recorded after Moxham moved back to Cardiff in 1982, after recording Embrace The Herd in Nottingham. Moving back felt especially grim: He'd just been dropped by Rough Trade, and to top it off, he was living in the town he worked his whole life to get out of.
"Two years later, here I am back in Cardiff, getting pissed on by the constant rain," Moxham says. No money to speak of. A failure. It was the prodigal son returning, eating humble pie." He moved in with his brother Andrew, who occasionally played drums on Gist's studio tracks and in the band's live setup.
Merch for this release:
Compact Disc (CD), Vinyl LP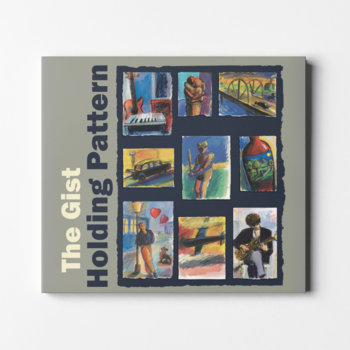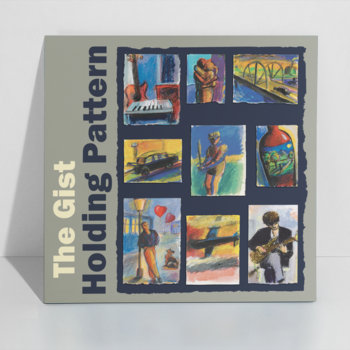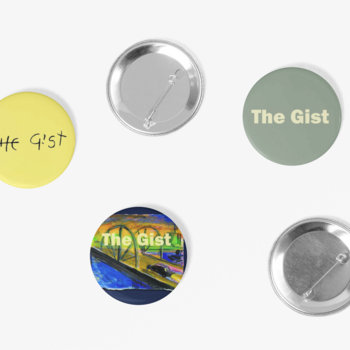 As Moxham pondered the Embrace The Herd release, he ultimately made a decision to no longer "demo" songs, but to create "album-ready" recordings no matter what, even if he didn't have an album for the songs to go on.
"Because I started this process of recording things definitively, it really helped me cause I had a focus again," Moxham says. "I'm a songwriter. So I write songs. I record them because you have to do that. You have to get your voice and guitar down. Then you hear the bassline in your head, and bongos, whatever. So I carried on doing that. I didn't ever think about."
The songs on Holding Pattern are a true reflection of Moxham's solo songwriting. Embrace the Herd felt to him like recording experiments. Holding Pattern was Moxham learning how to write, record, and sing completed songs with a focus. You can hear guitar patterns on some songs similar to what he would write for Young Marble Giants in the '70s, and there's a higher degree of reggae influences on this record. It's still a quirky release like Embrace the Herd, but it maintains a cohesion in style and sound. "It's phenomenal stuff," Henderson says. "I can't explain why it would have gotten dropped. It's the most commercial thing Stuart ever did. It's still really unique."
The next Moxham release will be The Devil Laughs, a collaboration Moxham did with Louis Philippe five or six years ago. Other future releases include Plan A (For America), an unreleased early-'90s album recorded in Chicago, and a box set of odds and ends from Young Marble Giants to Moxham's present-day solo material.
Among other things, Henderson hopes people learn just what a true auteur Moxham is. He's famous for such a small amount of music, and many people don't realize that he's been such a prolific artist. In addition to all this music, Moxham is working on a book about the Gist called Hybrid Vigour, which Henderson will also release. He's writing a memoir about his musical life called Boy, Walking Backwards. (There's a shortened version of Hybrid Vigour included with the Bandcamp mail order version of Holding Pattern.) It only scratches the surface of the incredible story behind Moxham's Gist project.
"My philosophy [was], if you do something good, it'll create traction—someone will want to put it out," Moxham says. "It was naive. It worked with the Young Marble Giants. But I really thought that was how it worked. In the real world, things move on."
—Aaron Carnes