FEATURES
The Bittersweet Victory of the Frightnrs Rocksteady Debut
By Max Savage Levenson · September 05, 2016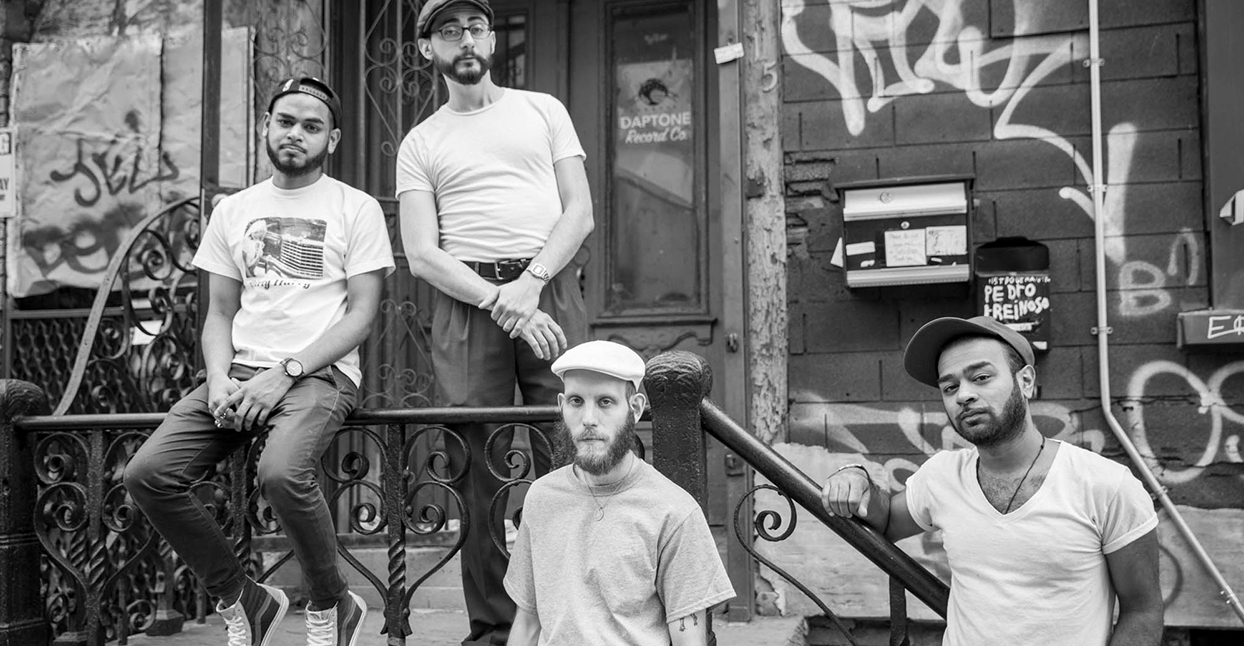 Coming from a tight-knit community of New York City reggae selectors and musicians, the Frightnrs are, first and foremost, devout students of their craft and its history. Celebrating various facets of 1960s Jamaican music—not just reggae, but rocksteady and dancehall as well—the band balances a commitment to preserving tradition with a wealth of fresh ideas, topping them with the harrowing, heartbroken vocals of frontman Dan Klein. Collaborating with renowned producer Victor "Ticklah" Axelrod, the Frightnrs' full-length debut, Nothing More to Say, takes as its model the glory days of rocksteady, raising the bar on how to do retro right.
Yet the album's exuberance is overshadowed by tragedy: in June, Klein passed away from the muscular disease A.L.S. at the age of 33, only months after being diagnosed—and not long after the band had finished recording the album. ("Ticklah" spoke about the tragedy for the Bandcamp Weekly.) We spoke with Chuck Patel, the group's co-founder and keyboardist, about the challenges and joys of honoring an old sound, and about the slow road to overcoming the loss of a friend and collaborator.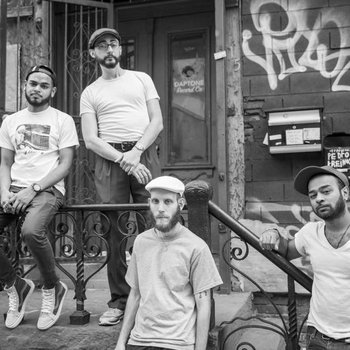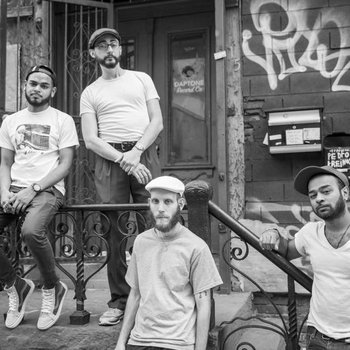 Recognizing that it's a loaded term: Do you guys consider yourselves preservationists?
Yeah… It's kind of impossible for us to sound exactly how they sounded in Jamaica, but we do everything that we can to play it exactly as we hear it, and to record it like they did: straight to analog tape, and live. It's cliché to say that we take what they did and put a little of ourselves into it, but we know what we love and we try to reach it and we find our sound somewhere in the middle.
How do you keep the music fresh while celebrating an old sound?
We listen to a very diluted genre. If you say reggae to a normal person, they think Sean Paul, Bob Marley, Elephant Man, Shaggy [laughs]. It's very skewed. If you say you're in a reggae band, people are just automatically turned off to it, because there's a lot of garbage music out there. There's a huge lack of passion, or people who are students of the music, which is something we really worked on. We put years and years into figuring out how to get our sound right, studying every little thing that we do, making it authentic as possible. That's the difference between sounding redundant—like something you've heard a million times—and [music] that's really coming from somewhere.
We spend hours figuring out the bass on the drumbeat, studying how it will work for every single rhythm. It's one of the most crucial parts of our type of music, because it's what's really driving everything. Literally a note sitting in two beats early or something like that changes the whole flow of everything.
Do you guys sit around and listen to stuff together?
Yes. It's trial and error, basically. Sit there, try a bit and say, 'Hmm, that's not working.' As soon as the pocket is there… [that's] what we're trying to achieve.
I have this picture in my mind of you guys in a science lab.
That's perfect, that's how I'd describe it. I picture us with lab coats.
That would be a pretty badass stage costume! What about Ticklah, what did he bring to the table?
We feel like he's another part of our band. As we work with him more and more, we bounce ideas off each other even better and grow with each other. It's a great relationship to have with your producer.
For this record especially, the way we wrote a lot of songs was free. We don't just play rocksteady; we like to play reggae, we even play early dancehall. We don't just play those because it's a 'reggae thing to do,' but we focus on all of them and play them equally well. One of the things we did when writing the record, we wrote every song however we felt it. Then Ticklah came in and helped shape them into rocksteady. Which was a pretty tough thing to do. He was really successful at helping us transform the songs.
Was the writing process for Nothing More to Say different than your past EPs and singles?
Usually when we need to get something done, we take our time. Most of the stuff we wrote, we wrote just on our own time. When we got two songs together, we'd just go to Tick's and record those two songs and release it ourselves. But people started hearing about us through the grapevine, and we got to put out an EP with [EDM producer Diplo's label] Mad Decent. Then we put out one song [a cover of Etta James' "I'd Rather Go Blind"] on Daptone. It seemed taboo to try to do it unless we really got something [laughs]. With those songs, you gotta come at it with something strong or otherwise don't do it.
When that song came out, [Daptone] sat us down and said, "We'd love for you guys to do a rocksteady record for us." We've never been contracted to actually do work. We'd write and release stuff at our own pace. But these guys had a strict timeline of what we had to do. We went into the Daptone studio and recorded the whole record in a week—which was crazy. Before that, we had to write material for it. These were some of our best times together: we actually had something to do. We'd go to work, but then every day after work, we'd meet up at my place and write, jam, record, and do it over and over again. We'd start somewhere and end somewhere great. We were super happy, we were being super productive. It was a great time making this record because we had a task, and we were being put to the test in a small way. It was going great.
How does it feel listening to the record now?
We got the record in our hands a week and a half ago, the actual records from the label. When we first got it, it was super sad. It was kind of a dream and an achievement that we made. We were trying so hard to get it out before anything happened to Dan and, unfortunately, we couldn't. We tried as hard as we could, so it's super bittersweet. We look at it as positively as we can—what else can you do? The only negative I have is that he couldn't see it or hold it. It was definitely something we worked towards ever since we got together.
Do you hope to still perform the songs live?
It's in the air. Were taking it one thing at a time. Were working on a music video for one of the songs, the title track, trying to get some of the marketing stuff done. We played a wedding of one of our friends recently, just to play. It's kind of a bum out when we start playing with each other right now. It's a stage that we still have to get past. We want to play, we're excited sometimes, but there are other times that…it reminds you of what's missing. It's tough. There are a lot of potential people we could work with. Dan wished for us to go on. We are definitely going to move forward. It'll take a little time.
Did you play the wedding as an instrumental group?
We did half the set as an instrumental group and the other half with one of these singer guys, Jonny Go-Figure—he can sing pretty well. We met him probably a year ago. At one point we did this benefit show at Brooklyn Bowl for Dan, to raise a bunch of money for his medical expenses and anything we could do for his family. A lot of great people played that show. We had a set where we played a bunch of our more popular songs with a bunch of singers and our friends. He did a really great job that night.
The word I'm using for everything right now is bittersweet—big positives and big negatives to things. You just take it day by day. Seeing people excited by the record and posting about the songs and what it feels like for them is great to see. That's a huge positive thing, I love seeing anything like that. What more can we ask for really?
—Max Savage Levenson