FEATURES
The Egyptian Lover's Electro Rap Pioneered West Coast Hip-Hop
By Phillip Mlynar · March 24, 2020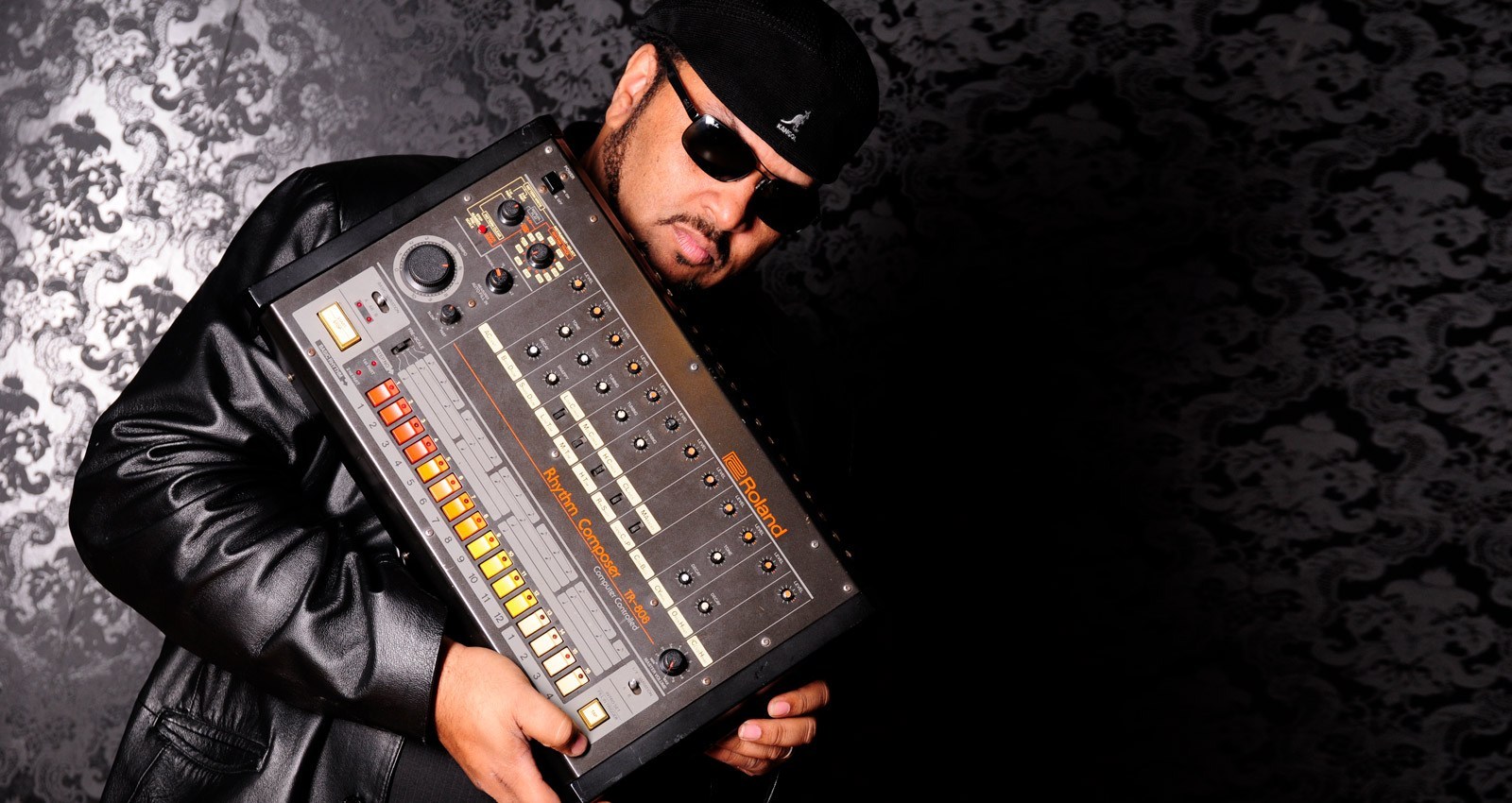 It was a scene in the cult 1978 disco movie Thank God It's Friday that was the impetus for Gregory Broussard to become a DJ. "This beautiful girl walks into a club, and the DJ and promoter are putting money down on who can woo her first—and of course the DJ did!," says L.A.'s Broussard. Inspired, he took on the name Egyptian Lover and became a pioneering figure in the same early '80s West Coast hip-hop scene that nurtured Ice-T and the World Class Wreckin' Cru (the collective that would morph into NWA). Commandeering the turntables while reciting amorous rhymes and live producing on the iconic Roland TR-808 drum machine, Broussard self-released a series of anthemic electro tracks, including "Egypt, Egypt," "Girls," and "My House (On The Nile)," via his own Egyptian Empire label. These were futuristic party-centric tunes that fused Prince's seductive lyricism with Kraftwerk's metallic electronic production—an infectious mix that sounds just as otherworldly and ahead of its time today as it did then.
Nearly 40 years on from his breakthrough era, Broussard is regularly cited among the short list of legendary DJs. Speaking on the phone from London, he recalls pursuing his early interest in DJing by creating mixtapes on one turntable and a cassette deck and selling them to friends at high school. Sequencing funk groups like One Way, Con Funk Shun, and the Bar-Kays, Broussard built on the Sugarhill Gang's revolutionary "Rapper's Delight" by rhyming on his tapes.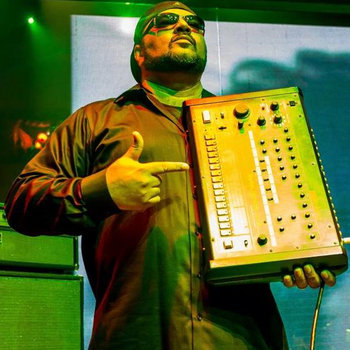 .
00:10 / 00:58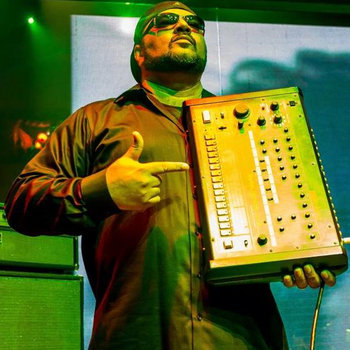 As Broussard's reputation spread, he became a key member of the influential DJ crew Uncle Jamm's Army. "One day, Uncle Jamm's Army was passing out flyers at the mall and my friend Snake Puppy [from L.A. Dream Team] told Rodger Clayton [who ran Uncle Jamm's Army] they had the best dance promotion team ever but not the best DJ," he recalls. "So that day I was invited to scratch on a [radio] commercial for them to promote a show at the Long Beach Holiday Inn and took part in a DJ contest, which I didn't know was a contest. When I DJed, all the other DJs just turned around and walked away like, "I can't compete with him." So I became Uncle Jamm's Army's DJ."
With Broussard assuming the role of figurehead, Uncle Jamm's Army parties escalated from attracting 1,000 revelers at the L.A. Convention Center to hosting 10,000 at the L.A. Sports Arena. He recalls being paid "anywhere from $50 to $1,000" for the gigs, where he'd spin old school hip-hop—Grandmaster Flash and the Furious Five's "Scorpio," early Whodini and Run-DMC—mixed with Twilight 22's "Electric Kingdom," Kraftwerk, and Prince. It's a blend that would foreshadow his own original musical compositions.
Outside Uncle Jamm's Army, Broussard spun at the underground venue Club Radio, where an experimental approach was encouraged. It was there that Broussard ran into pioneering hip-hop DJ Afrika Islam—a meeting that would add an important weapon to his music making arsenal. While meeting up with Islam at a Guitar Center the next day, Broussard started playing around with a Roland TR-808. "I kept changing the beat up, and before I knew it there was a party with 30 people surrounding me!" he says. That drum machine—his first—set him back around $1,000. When he brought it to the Sports Arena and began playing it live during his set, the crowd "freaked out." Broussard picked up the mic and started rapping along—a combination he would later replicate in the studio for a double-sided 12" single, titled "Dial-A-Freak/Yes, Yes, Yes" and credited to Uncle Jamm's Army, released in 1983. Two weeks later, Broussard booked his own studio time and cut "Egypt, Egypt," the song that sparked his solo career.
"It was actually a pretty messed up record, 'cause I took different parts of three other song lyrics and made them one song," Broussard says with a laugh. "The engineer said the song didn't match, 'cause all the verses are different. But I said, 'Well, it's like a greatest hits that never came out!'" Pulsing 808 rhythms, zapping hi-hats, and sultry synths prompted Broussard's trademark brags about his musical and sexual prowess: "I'm the Egyptian Lover, sexy señor/ It's not just a name—it's an adventure/ I mix so fast, I scratch so sweet/ There's not another DJ on earth who can compete."
.
00:10 / 00:58
"Egypt, Egypt" was released in 1984 as part of a four-track EP on Broussard's own Egyptian Empire venture—a decision he made because, "I didn't want any label telling me when, where, or how I could do it." The EP took off. Beyond hearing tracks on local radio, Broussard realized the extent of his success when checks started turning up: "The first checks were like $40,000, and two weeks later another $40,000, and then $100,000. Okay, now this is serious."
Broussard wound up hiring around 20 people at the peak of his label's success. His debut album, On The Nile, built on the buzz of the first EP and kick-started a run of albums through the '80s and '90s that were similarly powered by his addictive mix of throbbing drum machine rhythms and risqué rhymes, often delivered via vocoder. (The anthology 1983-1988 curates his essential early work.) More recently, the projects 1984 and 1985—released in 2015 and 2018 respectively—were recorded in a fashion to replicate Broussard's original studio tactics. Naturally, they're both based around his sacred 808.
"To this day, I can play the 808 and people just party," says Broussard, pinpointing the enduring appeal of his sound. "It's the snares, the big kick drum, the rim-shots, the hand claps, the toms—everything in it just makes you want to party 'cause it has that feel good sound." After a beat, he adds, "Back in the day, I was 30 years ahead of my time—so if someone hears the old songs now, they'll think it's new songs."