FEATURES
The Continuing Impact of the Detroit Jazz Collective Tribe
By Andy Thomas · February 11, 2020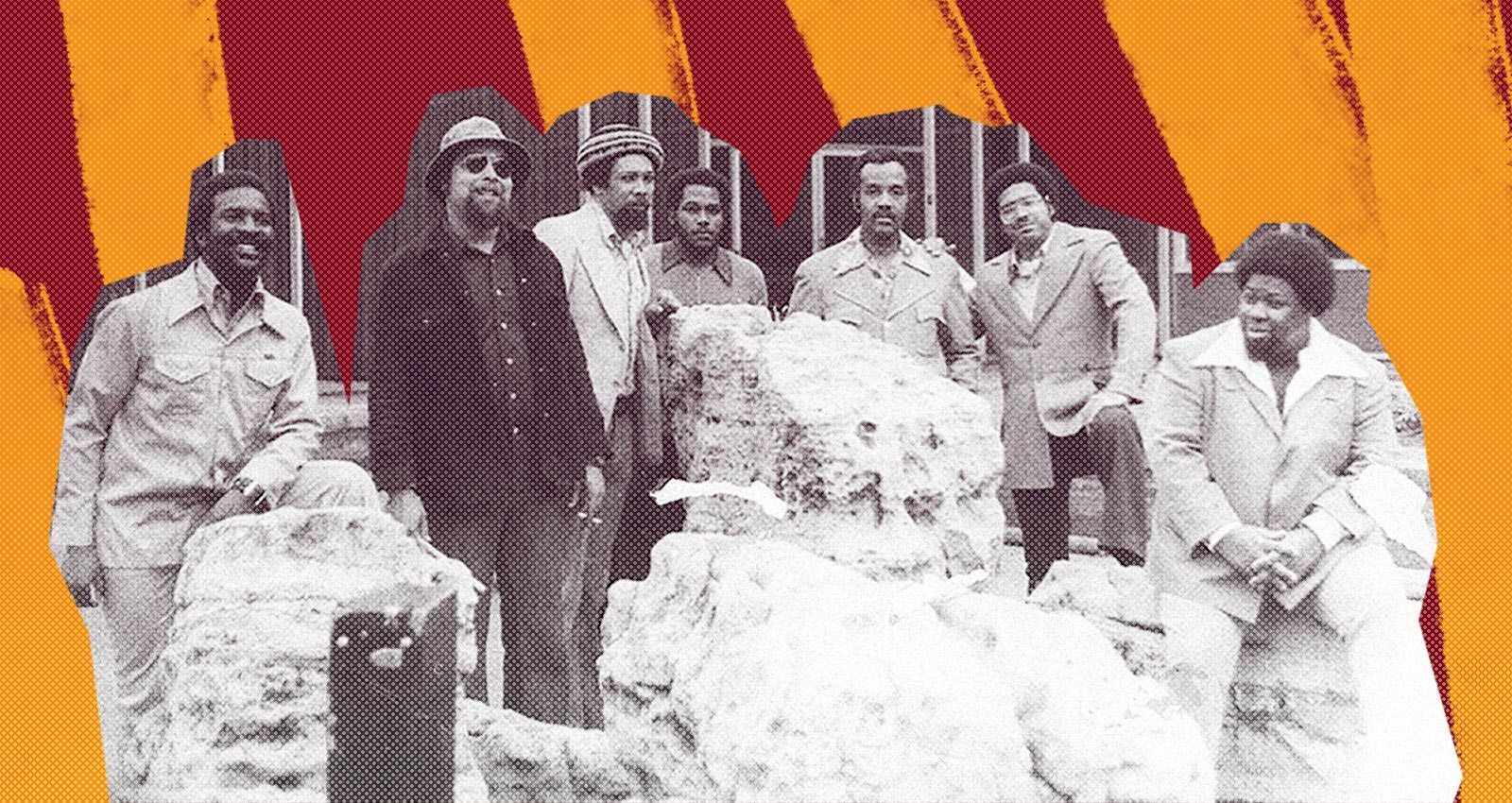 Sparked by a raid at an after-hours drinking club, where a party for two Vietnam veterans was taking place, The Detroit Uprising—sometimes referred to as the 12th Street Riot of 1967—resulted in the death of 43 people and the destruction of over 1,500 buildings across the city. The fires were still smoldering when the Indianapolis-born trombonist Phil Ranelin moved to Detroit. "It was 1968, right after the uprisings," he recalls. "You could still smell the smoke." That showdown between the city's black residents and local police would foreshadow the potent, politically informed music Ranelin would begin making just a few years later.
Ranelin had moved to Detroit to join percussionist Sam Sanders' group, the Swinging Dashikis, after playing hometown gigs with the likes of Freddie Hubbard and Wes Montgomery. Soon after his arrival, he met pianist Harold McKinney and trumpeter Marcus Belgrave, two central figures in the Detroit jazz scene. "Harold and Marcus hooked me up with a musical day gig with a government-funded program for kids, the Metropolitan Arts Complex," he says. "Twice a week, we'd get the youth together with the veterans and have open rehearsals of new material. Anyone who had a chart could bring it in, and we'd run it down."
It was while working at Metro Arts that Ranelin befriended Wendell Harrison. The clarinetist and tenor saxophonist had just moved back to Detroit from New York, where he'd performed with everyone from Grant Green to Sun Ra, as well as appearing on four of Hank Crawford's albums for Atlantic between 1965 and '67. Metro Arts was the home he had been looking for. "The centre was very important for music and the whole creative and artistic community in Detroit at that time," Ranelin says. "They not only had jazz but dance and choirs—it was the whole spectrum of art." The two began working together, laying the groundwork for what would eventually become a jazz collective called Tribe. "One day, Wendell came through [Metro Arts] with a chart," Ranelin recalls. "Well, after the rehearsal, we exchanged numbers and started talking and getting together and realized that we had a lot of the same goals and dreams."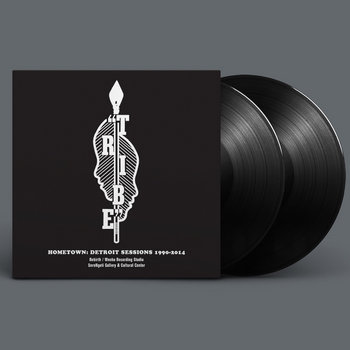 .
00:10 / 00:58
Merch for this release:
2 x Vinyl LP, Compact Disc (CD)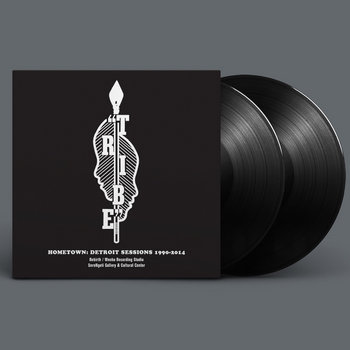 As with Black Artists Group in St. Louis and The Association for the Advancement of Creative Musicians in Chicago, Tribe was born from a shared desire for community, and the struggle for self-determination among its members. The first two LPs on the Tribe label, 1972's A Message from the Tribe and Harrison's Evening with the Devil, released the same year, were recorded from a series of concerts presented at Detroit Institute of Art, and featured jazz and poetry centered around social issues of the day. A third version of A Message from the Tribe, released in 1973 and featuring Harrison and Ranelin alongside a collective of musicians from Metro Arts including Marcus Belgrave, mixes spiritual soul jazz and contemporary fusion with socially conscious lyrics delivered by Jeamel Lee.
Inspired by the Black Power Movement's battle for self-reliance, entrepreneurship, and self-determination, Tribe quickly became an outlet for local musicians who had become disillusioned with major labels. Albums released under the Tribe banner included Marcus Belgrave's Gemini II, McKinney's Voices And Rhythms Of The Creative Profile, and Doug Hammond & David Durrah Reflections In The Sea Of Nurnen. Collectivity was central to collective's ethos; all of the musicians would support one another and play on each other's records. "The collective side of things created a united front," says Harrison. "We built names for ourselves rather than being glorified sidemen for major artists. Tribe brought attention to us as solo artists on our own terms, and that was very important."
Tribe's foundations were built around a fierce independent spirit, and the roster of artists on the Tribe label were creative freedom to create, market, and distribute their records on their own terms. "That helped all the musicians create their own identity within Tribe," says Harrison. "Nobody told them how to present themselves."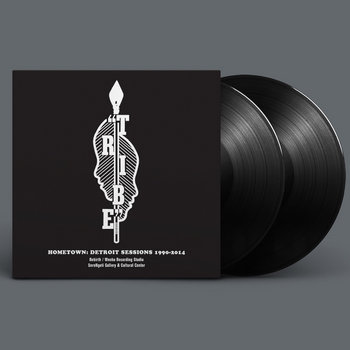 .
00:10 / 00:58
Merch for this release:
2 x Vinyl LP, Compact Disc (CD)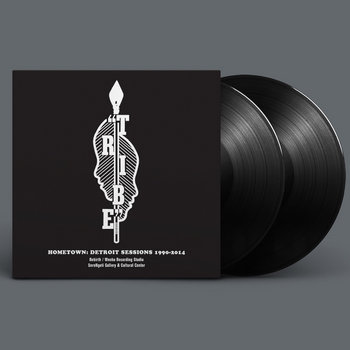 Central to the movement were the social struggles of the late '60s and early '70s. "You have to remember the times we were living in back then," says Harrison. "We had Nixon in office, and we were all at the mercy of this regime." The cover of Harrison's An Evening with the Devil illustrates that collective anger. "A man in the nude is kneeling with his head pointing downward," Harrison explained at the time. "In one hand, he is holding a skull…in the other, he is holding the foot of the system or establishment that we live under in this country."
Tribe's vision gradually expanded beyond music; Tribe Magazine balanced articles on of-the-moment social issues with profiles on artists like Sun Ra and Herbie Hancock. "You know, these were some intense times but the mainstream media didn't have the balls to cover the real deal." Ranelin says. "And that's what we were doing with Tribe through the music and the magazine." The magazine was edited by Harrison, who hired journalism students from nearby Wayne University to write features alongside professional writers. "There was a real demand for someone to tell the truth with what was going on, and to speak to both the young and old," Harrison says.
Ranelin's 1976 LP Vibes from the Tribe was another way the organization sought to bridge the gap between generations. It was, according to Ranelin's liner notes, "a searching and pleading call for unity, dedicated to the Black children of the universe."  Nearly 50 years later, the album's title track still resonates; last year, Ranelin re-recorded it with Nick Woodmansey—better known as Emanative—at Sam Shepherd's Floating Productions Studio. Bolstered by guest appearances from contemporary London musicians Tamar Osborn of Collocutor, keyboardist Jessica Lauren, and percussionist Sarathy Korwar, the track was released last August to benefit Gilles Peterson's Steve Reid Foundation.
.
00:10 / 00:58
Merch for this release:
7" Vinyl
In the late '70s, Ranelin relocated to L.A., where he became part of bandleader Horace Tapscott's Pan Afrikan Peoples Arkestra, while back in Detroit, Harrison and McKinney formed Rebirth Inc., in a continuation of the community ethos of Tribe. Through both the Rebirth Records and WenHa labels, Harrison, Ranelin, McKinney, and other members of Tribe's old and new network continued to record a string of LP's throughout the '80s and '90s.
That era is the focus of a new compilation from Strut called Hometown Sessions, which includes previously unreleased recordings from Harrison's WenHa/Rebirth Studios and the SereNgeti Gallery and Cultural Center. Taken alongside 2012's Carl Craig-produced Rebirth, the LP's illustrate how important Tribe was to the musical heritage of Detroit and how relevant the music and message remains.
And it's a story that continues to grow: This month, Tribe will perform with the Pan Afrikan Peoples Arkestra as part of the Jazz Is Dead program in L.A. After that, Harrison and Ranelin enter Adrian Younge's Linear Labs Studios to record with Younge and Ali Shaheed Muhammad of A Tribe Called Quest. About the latter, Harrison is particularly enthusiastic. "Tribe has always been about connecting the different generations," he says. "It'll be really interesting to see what comes out of this."