FEATURES
The Breathing Light Examine Estrangement on the Ferocious "Cold Static World"
By Alex Smith · April 30, 2018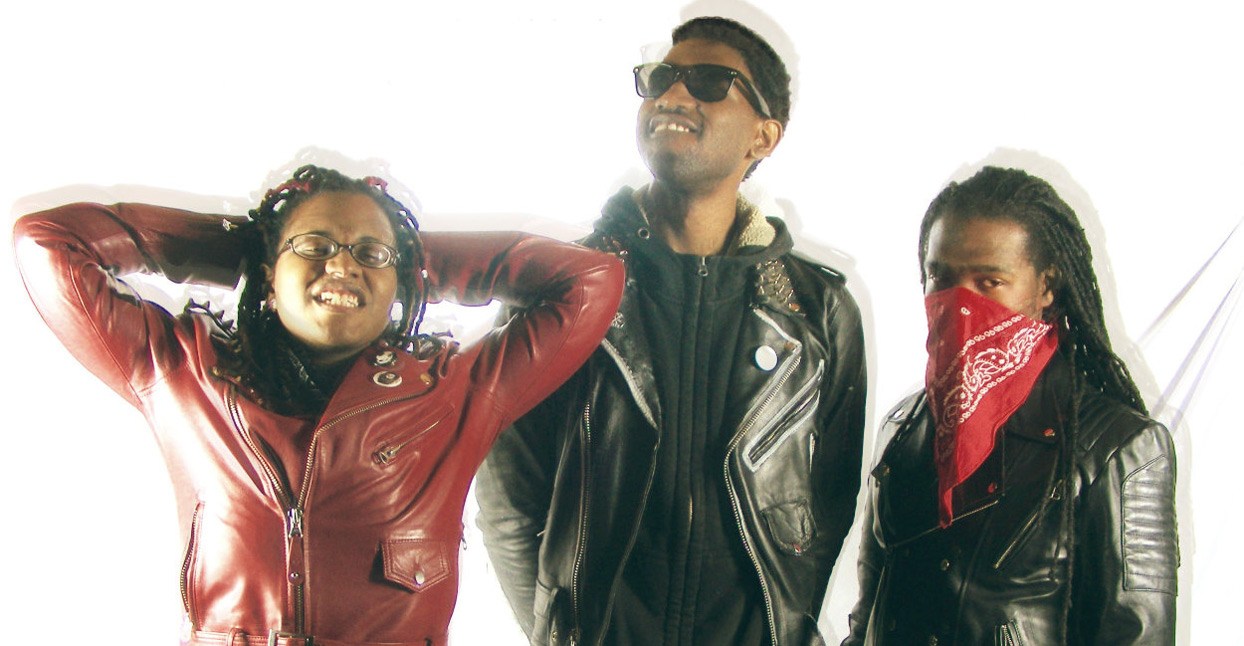 On stage, Chicago-based trio The Breathing Light move with a grace and ease rare for bands in the punk scene. On record, though, they power through ecstatic, D.C.-inspired, hardcore punk that's offset by moments of shoegaze beauty. Even the photo on their artist page, which was designed by band leader Kyle Ozero, depicts that duality: a smiling mime—the epitome of elegant movement—with a wicked grin and an intense look in its eyes.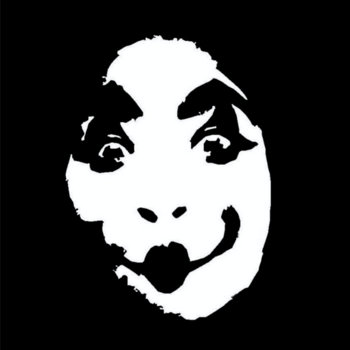 .
00:10 / 00:58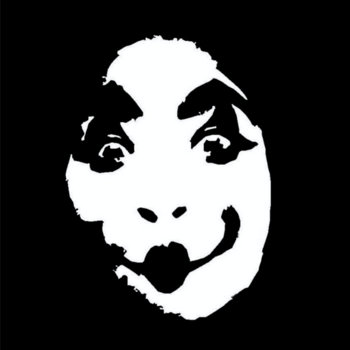 Their latest LP, Cold Static World, examines the notion of loneliness and estrangement, positing the idea of black cyberpunk as ritual magic. "Follow the Hare" opens with the hypnotic sound of ringing bells, but there's a palpable tension lurking just below the surface; seconds later, the drums erupt. The group weaves strange, hallucinatory sounds into their punk noise. "On the new record, there's this analysis of blackness and the power bestowed on us due to the pigment of our skin," Ozero says. "I've found and embraced that power, and what darkness really is. A black person in a dark room is something you can't see. Invisible, omnipresent, laughing the whole time. It surrounds us and makes the universe—kinda like, we literally brought you and all this shit into this world, and we can take it all out."
That idea of black empowerment drives Ozero and his bandmates, drummer PJ and bassist Camille. After growing disillusioned with a contemporary punk scene that has a tendency to devalue the contributions of people of color, Ozero formed The Breathing Light as a way to build a new world. In It Is What It Is, a 2012 documentary about the band, Ozero addresses inequality directly, saying, "The tools are already out there for us to get shit done. It's hard for black people to get their shit going [through crowdfunding], because the importance of our stories in the context of this society are of less importance to anybody else, aside from us." It's a powerful statement in a powerful documentary, one that traces the band's ascent via grainy videos of band practice and long still shots of forgotten Chicago streets. The film is soundtracked by the group's distinctive combination of errant cymbal rolls, dreamy, droning guitar, and lilting vocals, which all erupt into manic bursts of punk that recall Hüsker Dü or even foundational proto-punk band Death.
Most of those sounds made their way to the group's 2013 self-titled album, a wild assemblage of ideas that Ozero initially had difficulty explaining. "Our influences are kinda abstract," he says. "In the past, I used to name artists specifically but now it seems like visual art and the idea of being black and from Chicago are what makes us who we are."
.
00:10 / 00:58
The band's recent promo art depicts the members submerged in cryogenic tanks, hovering over a burned-out, post-apocalyptic landscape—another way of injecting their idea of black-empowered cyberpunk into the heavy music landscape. "I've kinda been absorbing a lot of sci-fi for some years now," Ozero says. "I was playing around with the idea that we're living in a cyberpunk present, while anticipating a dystopic future." If the churning, Hendrix-ian guitar squall of "Live for This," with its spoken word verses, wailing chimes, and ominous bass, summon a kind of ritual magic, then "Blood Oath," with its sprawling, epic take on the melodic sound associated with D.C. bands like Dag Nasty or Rites of Spring, is a return to the paranoid, dark poetry that is the band's trademark.
"If they are rolling out tanks on us now for peaceful protest, death by giant mecha isn't too far off," Ozero says. "On the flip, however, we're industrious enough to go next-level to defend ourselves. If you take our current state and add in rapid technological advancement, black bodies in tanks and things like using us as lab rats and organ harvesting isn't far off. It's basically in the shadow of Tuskegee, [the film] Get Out, and [comics like] the X-Men or Captain America."
For The Breathing Light, though, it's not enough to just address society's ills. The band is a constant presence at POC-themed events like Black and Brown Chicago and Oakland's The Universe is Lit, promoting their ideas for change across communities, striving to make connections, and never being afraid to speak directly. "We constantly talk to each other and analyze the spaces that we are in," Ozero says. "We pick up on tons of shit that doesn't vibe right with who we are, and we're pretty vocal about it. I think we kinda unintentionally began to limit our contact with the scene, but in hindsight [that distancing has] helped us carve out an identity for ourselves that's unique in punk. It's a particular kind of balance we keep. You don't want to be one of those people who only has white friends and lives in their reality 24/7. That's not healthy."
With Cold Static World, a record that's brimming with both chaotic punk and dreamy, poetic Afrofuturism, The Breathing Light offer an out—a path away from limitations, and a hope for the future.
-Alex Smith