FEATURES
On "Jump Rope Gazers," The Beths Reckon With Their Sudden Success
By Max Savage Levenson · July 16, 2020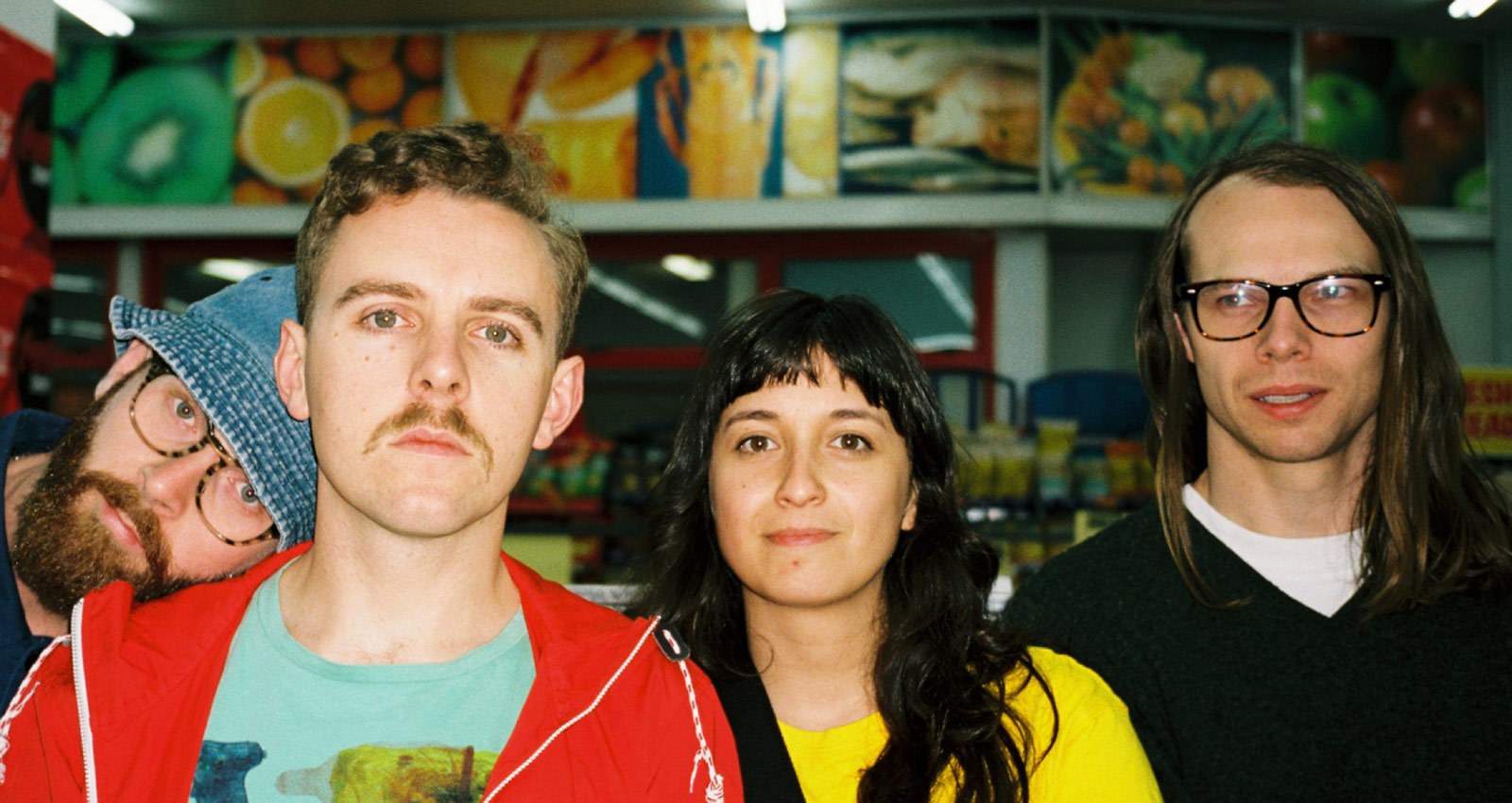 The last thing that the New Zealand rock quartet The Beths added to their sophomore record Jump Rope Gazers wasn't an instrumental overdub or a vocal take, but a recording of an Auckland train conductor calling out the next stop: "We are now arriving at Orakei." The fact that it's not a real field recording—it's actually the New Zealand comedian Rose Matafeo—doesn't diminish its significance: growing up in East Auckland, Beths frontwoman Elizabeth Stokes and guitarist Jonathan Pearce regularly rode the Eastern Line, which passes through Orakei, downtown. For them, its inclusion provides, as Pearce puts it, "a voice of home."
That little recording—snuck into the record's pummeling lead single, "Dying to Believe"—gets to the heart of Jump Rope Gazers, which deftly mixes Stokes's signature gallows humor with a newfound directness, chronicling both the strains that touring puts on all sorts of relationships, and what 'home' means when your life is in constant motion. Instead of merely replicating the dazzling pop-punk that the band presented, fully-formed, on their stellar debut, Future Me Hates Me, the Beths frame Stokes's songs in a wide array of new settings—acoustic balladry, mid-tempo rock in the vein of Echo and the Bunnymen, baroque pop—that draw out her tenderness and highlight the band's versatility without sacrificing their gift for producing seemingly endless hooks.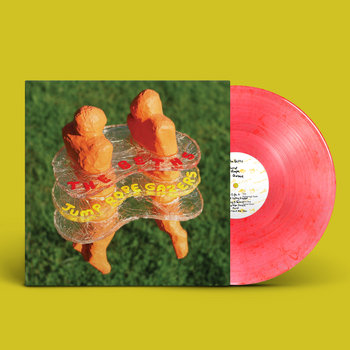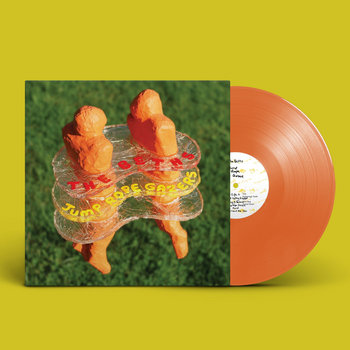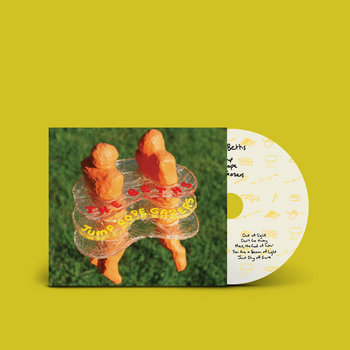 .
00:10 / 00:58
Merch for this release:
Vinyl LP, Compact Disc (CD), Cassette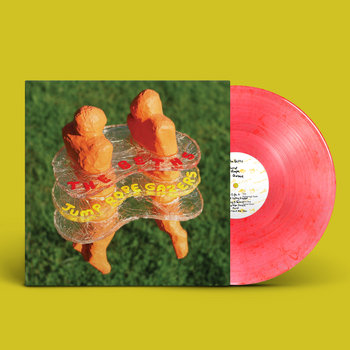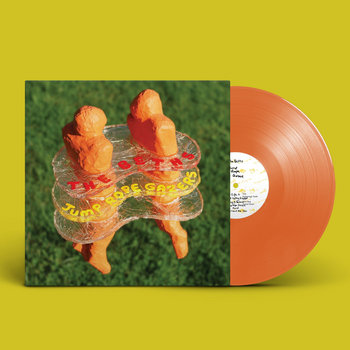 As Stokes and Pearce explained one early morning in May—on the final day of New Zealand's national lockdown—the success of Future Me Hates Me brought its own set of complications: it turned a passion project among jazz school friends into a full-blown career, catapulting them around the world to rapidly growing crowds. But it also left them shell-shocked and unmoored. "I've never left home in that way," Pearce says. "For two years, basically, we didn't have a place to live." Stokes alludes to the challenges of maintaining relationships not just with friends back home, but between band members as well. "One thing we did learn straight away is that being in a band is like being in a relationship," she says. "It matters so much who the people are and how you get along together."
Stokes wove those experiences throughout Jump Rope Gazers. She wrote all of the lyrics in New Zealand between tours; she has a tendency to write copiously and then piece the lyrics together later, making narrative connections in hindsight (not dissimilar, it turns out, to the way Fiona Apple works). "It's weird when you make something and look at it and it's like looking at yourself," Stokes explains. "It's like painting yourself, but you don't see it until you open your eyes. 'Oh, this is what I've been like for the past two years!'"
Fans of Stokes's biting, self-deprecating humor will find a fresh trove of new material to parse through in Jump Rope Gazers. "I wonder sometimes if it's cultural, but there's definitely a mentality in New Zealand that you can laugh things off in a defeated way," she says. "I like it to be there in everything that we make. It's an important part of our identity." Sometimes, those barbs show up as one-liners: "I have finally earned my place in the urn," she announces slyly on the high-octane opening track "I'm Not Getting Excited." Other times, her endearing mischievousness encompasses a whole song: on "Don't Go Away"—which, with its gargantuan guitar riff, group harmonies and epic half-time breakdown, may be the best Weezer song Weezer didn't write—she writes of being overprotective of a friend who's moved away. "I think of that song as a silly song, as a tantrum song, where I'm allowing myself to give into the irrational idea that people I'm close to shouldn't move away and follow their dreams because I don't want them to," she explains with a chuckle.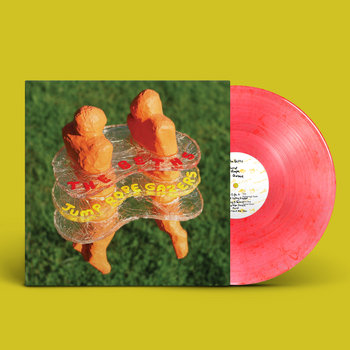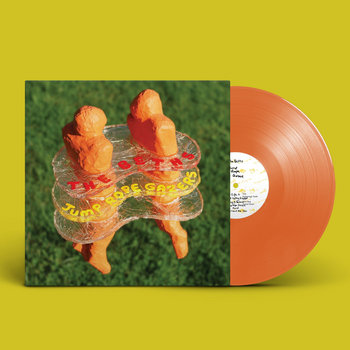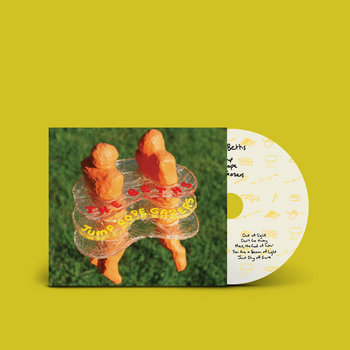 .
00:10 / 00:58
Merch for this release:
Vinyl LP, Compact Disc (CD), Cassette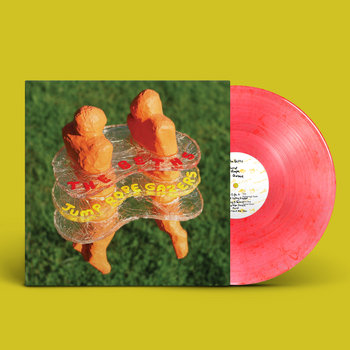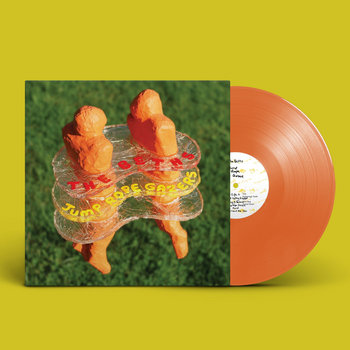 Some of the album's more exciting moments, however, are also its gentlest. On the album's gorgeous title track, for instance, Tristan Deck takes a break from walloping the drums to smoothly propel a mid-tempo rocker reminiscent of The Feelies. Pearce's guitar solo is a lyrical gem inspired by Wilco's Nels Cline: instead of the giddy roller-coaster energy he typically brings to his solos, it is surprisingly subdued. "I am only slightly reluctant to say I'm quite proud of it," he says. The song also marks a high-water mark for Stokes's vulnerability. "I do feel like [the track] is the heart of the record in a way," Stokes says. "For me, that was quite a challenge in itself to do, to write a song that's a love song and has the words 'I love you' in it."
Part of the thrill of Jump Rope Gazers lies in its effortless ability to leap between widely varied musical styles; for every moment of stately elegance, we're granted an explosive blast of infectious, giddy rock and roll. As the record makes clear, the Beths aren't simply capable of covering new ground, but can do so without sacrificing any of the earworms and wit that earned them such a devoted fan base not just at home, but around the world.