FEATURES
How New York Collective The Arsonists Helped Ignite Indie Hip-Hop
By Phillip Mlynar · March 23, 2018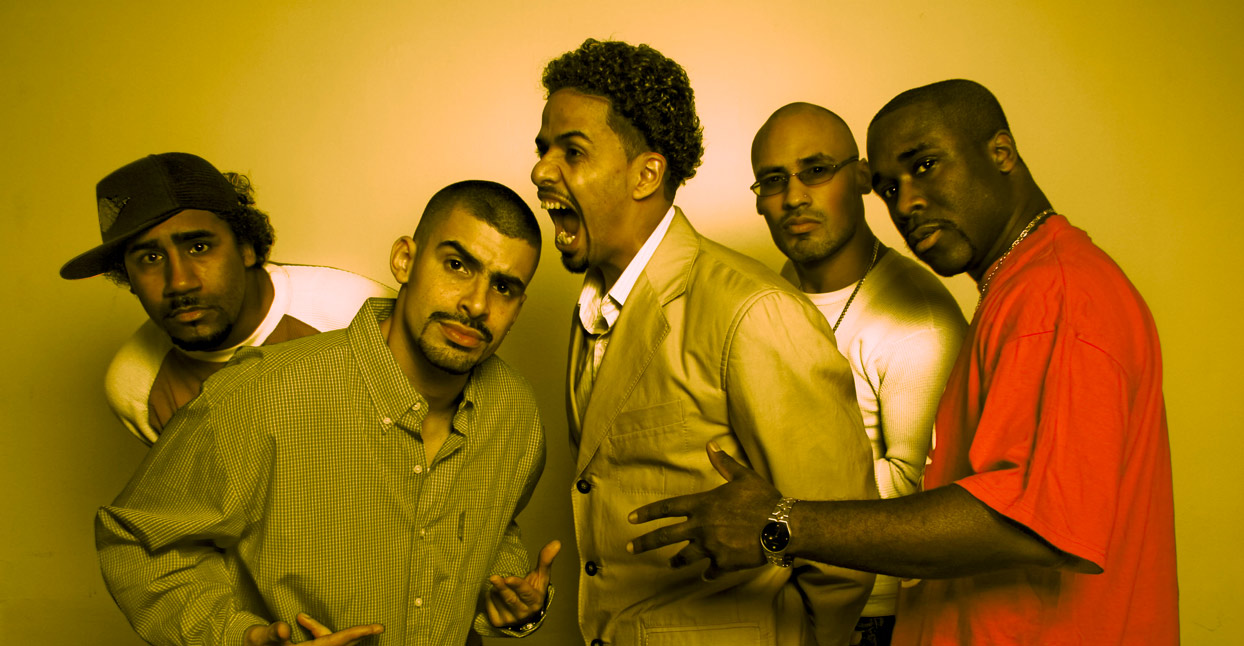 It's a rainy, overcast winter day in Bushwick, Brooklyn, and the rapper D-Stroy is lounging by a pool table in a nondescript bar. He's recalling the times when fans have approached him to praise the music he created with the hip-hop group The Arsonists more than 20 years ago. "I was just at Prince's house for Justin Timberlake's party and somebody comes up to me like, 'What's up, bro? Are you D-Stroy from the Arsonists?' That's a real trip," he says.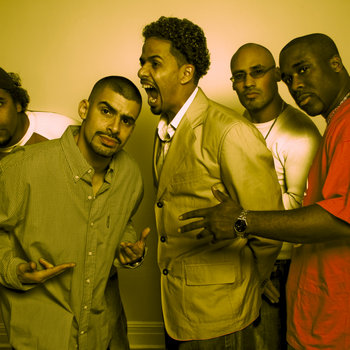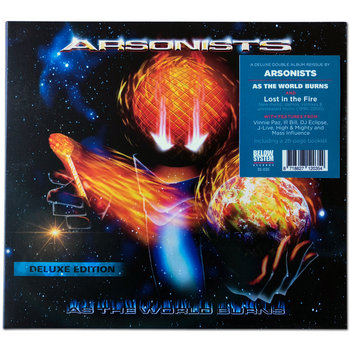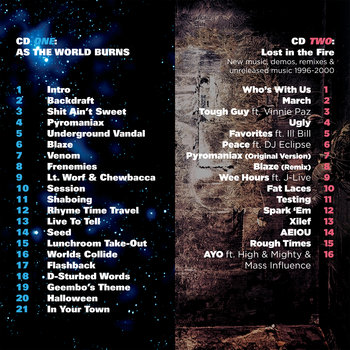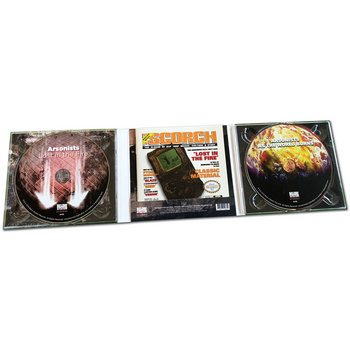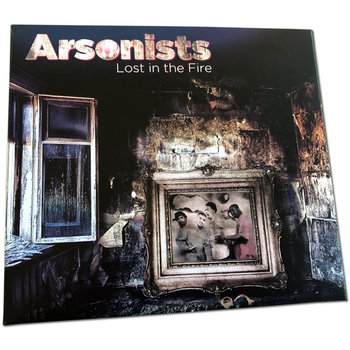 .
00:10 / 00:58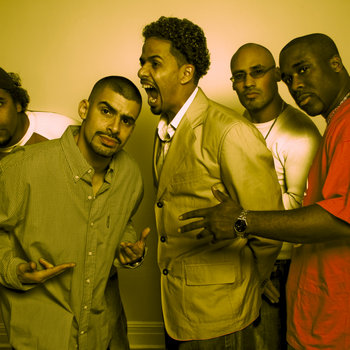 Merch for this release:
Compact Disc (CD)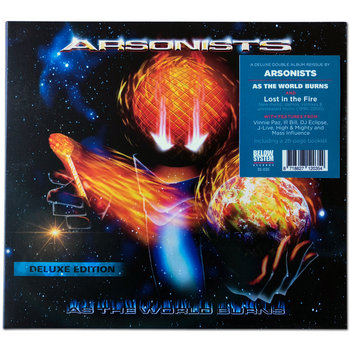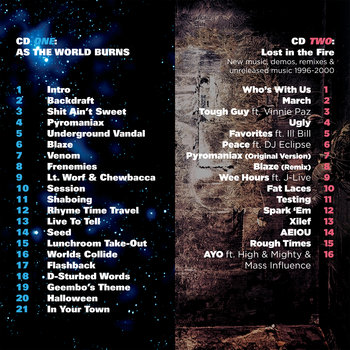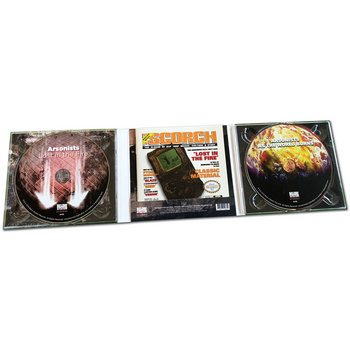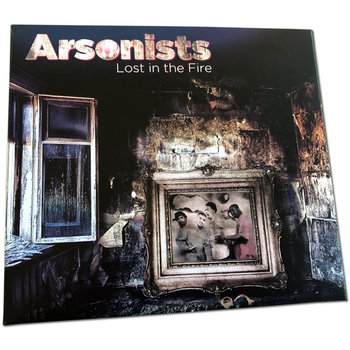 The Arsonists' reign occurred in the indie rap era of the mid-to-late '90s, when the ideal of releasing music at a grassroots level seemed more enticing than wearing a shiny suit and having the executive producer dance in your videos. The crew—whose core members also included Q-Unique, Freestyle, Jise, Swel, and Kinetic—presented themselves as fierce MCs with skills that had been sharpened on New York City's open mic and battle circuit. They also weren't afraid to add an element of humor to the mix; D-Stroy parodied the poetry slam scene on "D-Sturbed Words." That era is now ripe for reappraisal thanks to a repackaging of the group's debut album, 1999's As The World Burns, which includes unreleased tracks from the era, plus six new recordings.
D-Stroy remembers growing up on Melrose Street in Bushwick and experiencing the culture that was vibrating throughout the neighborhood. He bought his first vinyl record, a copy of Biz Markie's 1988 song "Nobody Beats The Biz," at a local store called Music Hut, where the DJs Evil Dee (of Black Moon) and Tony Touch worked. (The latter would become something of a mentor figure to D-Stroy; they recorded demos together as Touch and D-Stroy.) It wasn't long before he became part of a neighborhood crew called the Bushwick Bomb Squad, who would participate in rap battles outside Maria Hernandez Park (then called Knickerbocker Park). The oversized clique's membership soon swelled to include, as D-Stroy puts it, "a lot of knuckleheads" who were involved in "a lot of things that weren't cool, but that you do as adolescents." Sensing bad karma building, D-Stroy initiated a change: "I eliminated all the extra guys that didn't rap or DJ or do graffiti, the ones who didn't serve an artistic purpose," he says. One of the remaining members of the crew, Kinetic, lived across the block from D-Stroy and christned the group with new name: The Arsonists, built around the idea of elite MCs burning microphones.
Q-Unique recalls joining the group after meeting D-Stroy at a Death Row Records industry party in the Bronx. At the time, Q-Unique was in a group called The Nomaads, whose claim to fame included production by Skeff Anslem, who had been co-signed by the likes of A Tribe Called Quest, Brand Nubian, and MC Serch. "When I went to [visit D-Stroy in] Bushwick, I was blown away," Q-Unique says on the phone. "It was instant love, and I had to be a part of it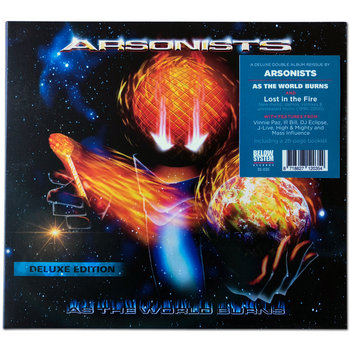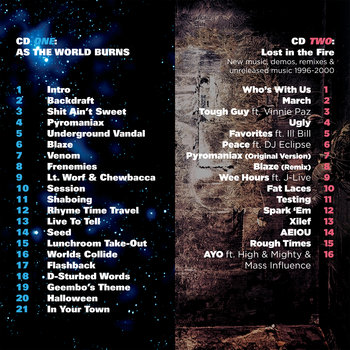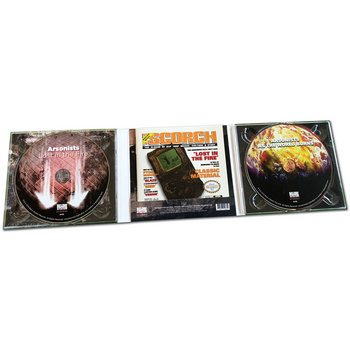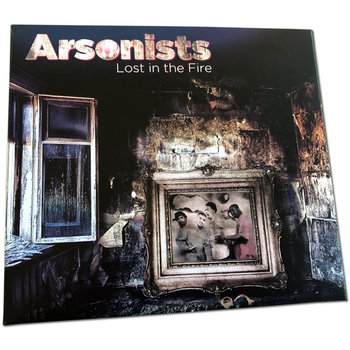 .
00:10 / 00:58
Merch for this release:
Compact Disc (CD)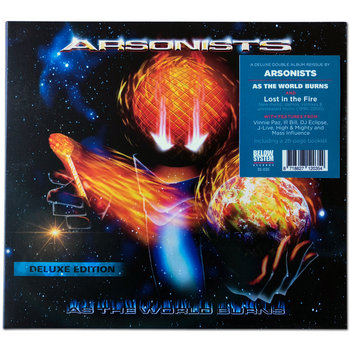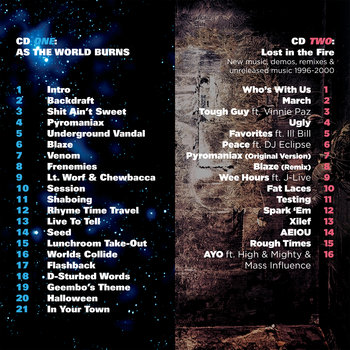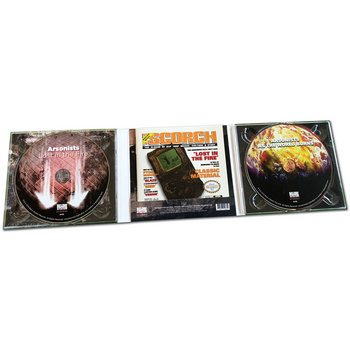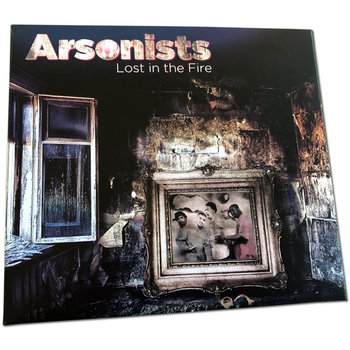 The Arsonists recorded a run of key indie rap singles, the first of which was "The Session," released in 1996 on Bobbito Garcia's Fondle 'Em label. The inaugural Arsonists release, the song is covered in a thick layer of sonic fuzz, while an addictive double bassline bounces beneath braggadocio raps delivered in an acrobatic style. The lo-fi nature of "The Session"—the song was recorded in a home studio on cassette and features a hook D-Stroy wrote while listening to the beat in a car outside a post office on Wyckoff Avenue—only added to its charm. "That was the attraction ?uestlove had to it," says D-Stroy of one of the group's early supporters. "The song has that feel, an aesthetic that's warm. Music is so clean now. This was special."
Independent labels like Rawkus and Stones Throw were just beginning to establish their reputation in the hip-hop scene—but in an unlikely move, The Arsonists signed with Matador Records, a label associated with indie rock. "We had a label hear about our reputation, buy the singles off the wall in the Fat Beats record store, and then approach and sign us," Q-Unique says. "That's a blessing." Fleshing out The Arsonists' initial singles into a full album involved re-recording tracks like "Venom" and "Blaze" and adding a few fresh cuts to the mix. Some of this went down at the legendary D&D Studios, where D-Stroy recalls playing pool against Gang Starr's Guru for cash during one session, and attempting to hunt down a TV remote control with M.O.P.'s Lil' Fame during another.
The Arsonists' live shows were a vital part of promoting As The World Burns; Matador seemed impressed by the way the group was willing to tour like a punk or rock band. "[They] knew we were workhorses on the road," D-Stroy says. While traveling to gigs around the country, he'd track Soundscan sales data relentlessly. "I'd see we'd play a show in Idaho, and then the album would sell a couple of hundred in Idaho," he says. "It was awesome to see, because it's a direct confirmation of what you're creating." As The World Burns went on to sell 60,000 copies in its first year.
After touring for As The World Burns, D-Stroy left The Arsonists. Rawkus offered to sign him as a solo artist, but Matador had first refusal on the rights to his new music. A second Arsonists album appeared in 2001, based around the core group of Q-Unique, Jise, and Swel, but it's the group's debut album, and the singles leading up to its release, that are the most pivotal to The Arsonists' legacy.
"Myself, as a fan of other rappers and knowing how their music has had an impact on me, it's surreal for someone to tell me, 'That song 'Pyromaniax' influenced me so much,' or having someone quote one of Jise's lines," says Q-Unique, who's now a part of the rock bands Stillwell and Kings Bounty. These days, D-Stroy looks back on The Arsonists' heyday with affection. "I know a person who's an Arsonists fan is not a generic person," he concludes. "It took a lot. You were the person who bought vinyl or CDs and you opened it and you smelled it and you read the credits. This is a different type of fan. I, myself, was one of those fans, too."
-Phillip Mlynar