FEATURES
The Transcendence of Terry Jennings
By Vanessa Ague · July 05, 2022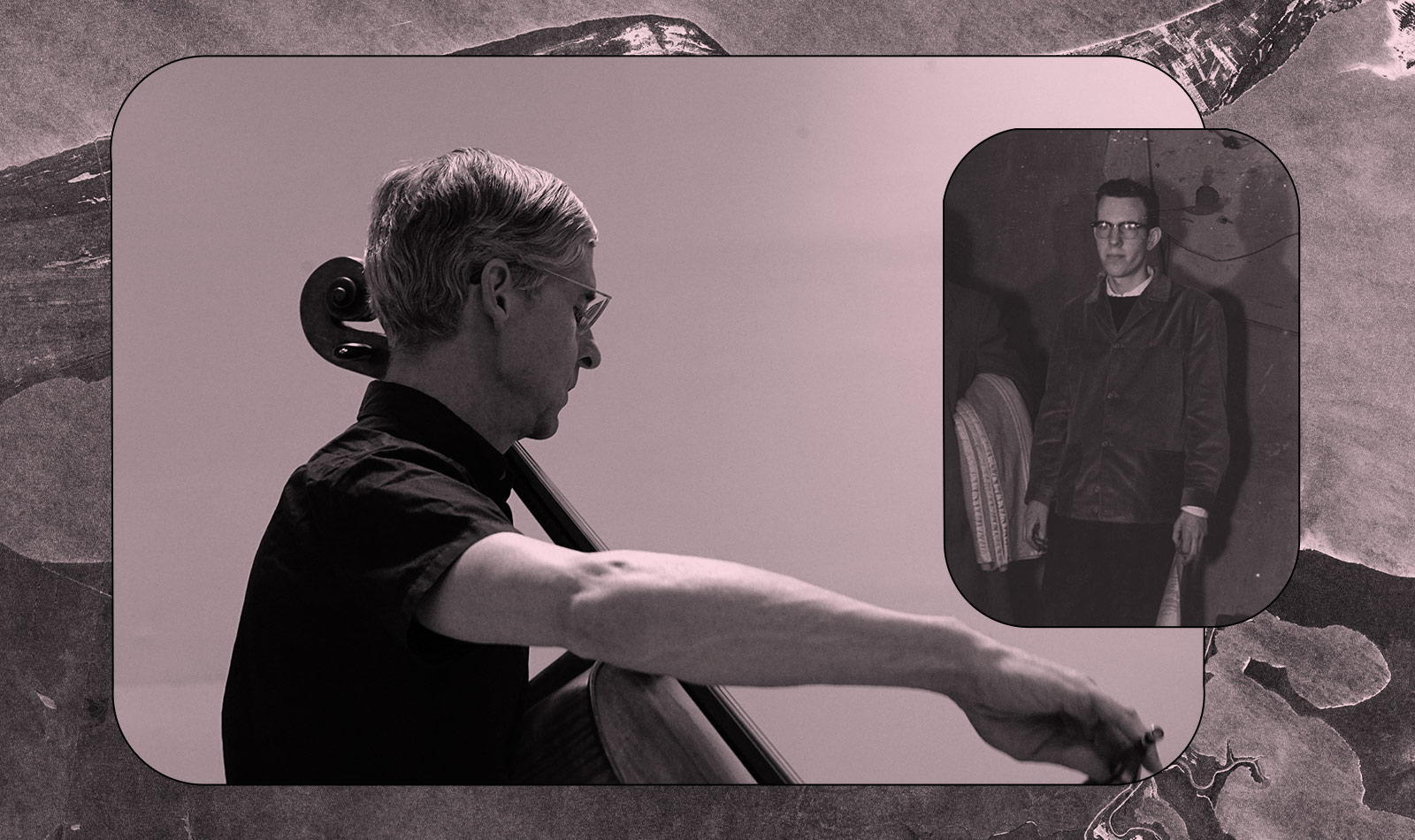 When cellist Charles Curtis plays Terry Jennings's 1960 work Piece for Cello and Saxophone, he feels the music's emotional charge. "It is being carried by something, which is spirit," Curtis says. He's been playing the piece, in various different live settings, for more than 30 years. The nearly hour-and-a-half-long work weaves together layers of resonant drones, relishing the moments of crunchiness as well as the moments of harmony. As a listener and performer, it requires concentration to uncover its transcendence.
Born in Los Angeles in 1940, Jennings was a saxophonist and composer whose work has primarily been heard live. As a child, he quickly learned about modern composition from his parents—by the time he was 12, he was already studying John Cage and as a teenager, he was already playing at clubs. During those teen years, he met La Monte Young, who would go on to be a teacher, supporter, and collaborator throughout his life. He later went on to attend the Los Angeles Conservatory of Music and Art, where he studied saxophone and met composer Dennis Johnson, who also influenced and supported him. Jennings's early compositions explored the minimalism of the time, building on long-held notes and centering modal improvisation; his virtuosic playing was part of many landmark concerts and ensembles, like Young's Theatre of Eternal Music. Later on, he turned to neo-romanticism, writing music that drew on the lush, dramatic sound of 19th-century Western classical music. Composers like Harold Budd often cite him as an influence, but his work is rarely performed or recorded nowadays.
.
00:10 / 00:58
Merch for this release:
2 x Vinyl LP
Different iterations of Piece for Cello and Saxophone, like a recording of Jennings playing it with cellist Charlotte Morman, have floated around online, but it receives its first complete physical release this summer on Tashi Wada's Saltern label. And despite its title, this version features only a cello. Young crafted it from Jennings's original notations, bringing to the music his own flair for a system of tuning called just intonation, in which intervals are whole-number ratios. It also captures a series of musical collaborations—Young and Jennings; Young and Curtis; and Curtis and Wada—ultimately showing how a single work evolves over time through different voices. "It speaks very much to how we work as musicians," Wada says. "It's not just one person often involved in music, very rarely, actually. There are so many people involved in making music, and I think this elaborates on that and what a work can be."
In an essay accompanying the release, Young remembers that Piece for Cello and Saxophone appeared on the program of one of his 1960s concerts at Yoko Ono's Chambers Street loft. Its carefully interwoven, raga-like modes and sustained sound stuck with him, and when Jennings's Memorial concert came around in 1989, he knew he wanted to present some version of it. He and Curtis then set to work putting together a new interpretation that featured Curtis on cello and Young on voice, spending many days together to make Young's vision happen.
Jennings's first writings didn't explicitly use the just intonation system, so Young worked to translate them into this new language. In an interview for Blank Forms Magazine, Curtis recalls how during those rehearsals, Young would show him the sound of just intonation with his voice. This was a learning experience that has stayed with him. "It was in the course of that work period which took months that I really began to understand just intonation," Curtis says on our call. "I felt like not only was La Monte teaching me, but this piece was teaching me."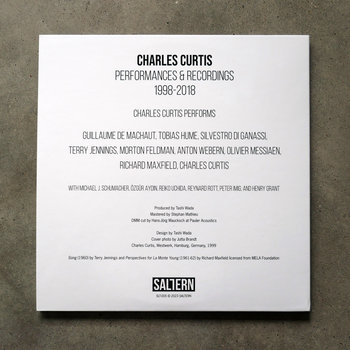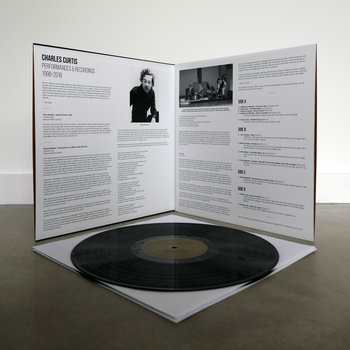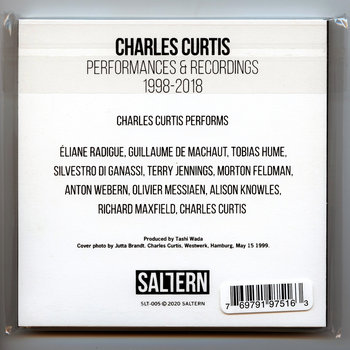 .
00:10 / 00:58
Merch for this release:
2 x Vinyl LP, Compact Disc (CD)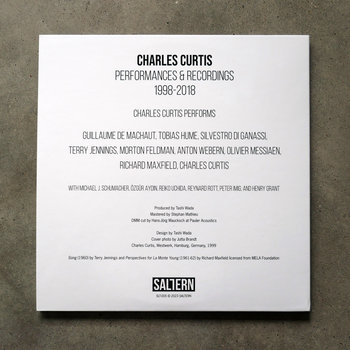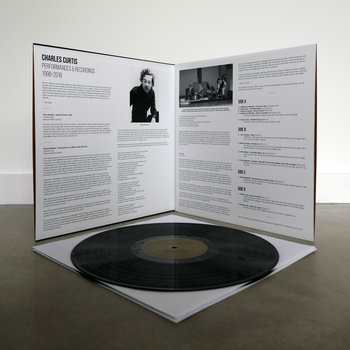 On this album, we hear Young's solo cello arrangement of the work as performed at a live concert by Curtis in 2016. But putting out the album is more than just capturing the music—for Wada, it's about the music and its story, from Jennings to Young to Curtis. It's also about uncovering as many details about Jennings's life as possible and shining a light on Jennings's under-discussed musical practice. "It feels a little like detective work," Wada says. "Even just the music itself of this album is unusual. It's not always easy. It really fluctuates between very lush harmonies and dissonance, and I think in that way, it's unusual and special."
Presenting a full recording of Piece for Cello and Saxophone is a way of capturing one facet of a piece that has lived a long time in many different forms, and a way of bringing Jennings's work to a broader audience. This recording also presents the music as it's lived with Curtis throughout his life. As an interpreter, he puts his own voice into the sound, letting it mingle with those of Young and Jennings to form something that builds off of each other rather than exemplifies a sole auteur. Neither he nor Wada is interested in the idea of hierarchies, of one interpretation standing tall over others. Music is meant to be shaped and reshaped. Says Curtis: "This piece isn't a ghost, it isn't a corpse, it's a living composition that's moving along, in the present, or at least in the very recent past, and into the future."