FEATURES
The Second Second Coming of Terry Allen
By Harris Wheless · May 13, 2022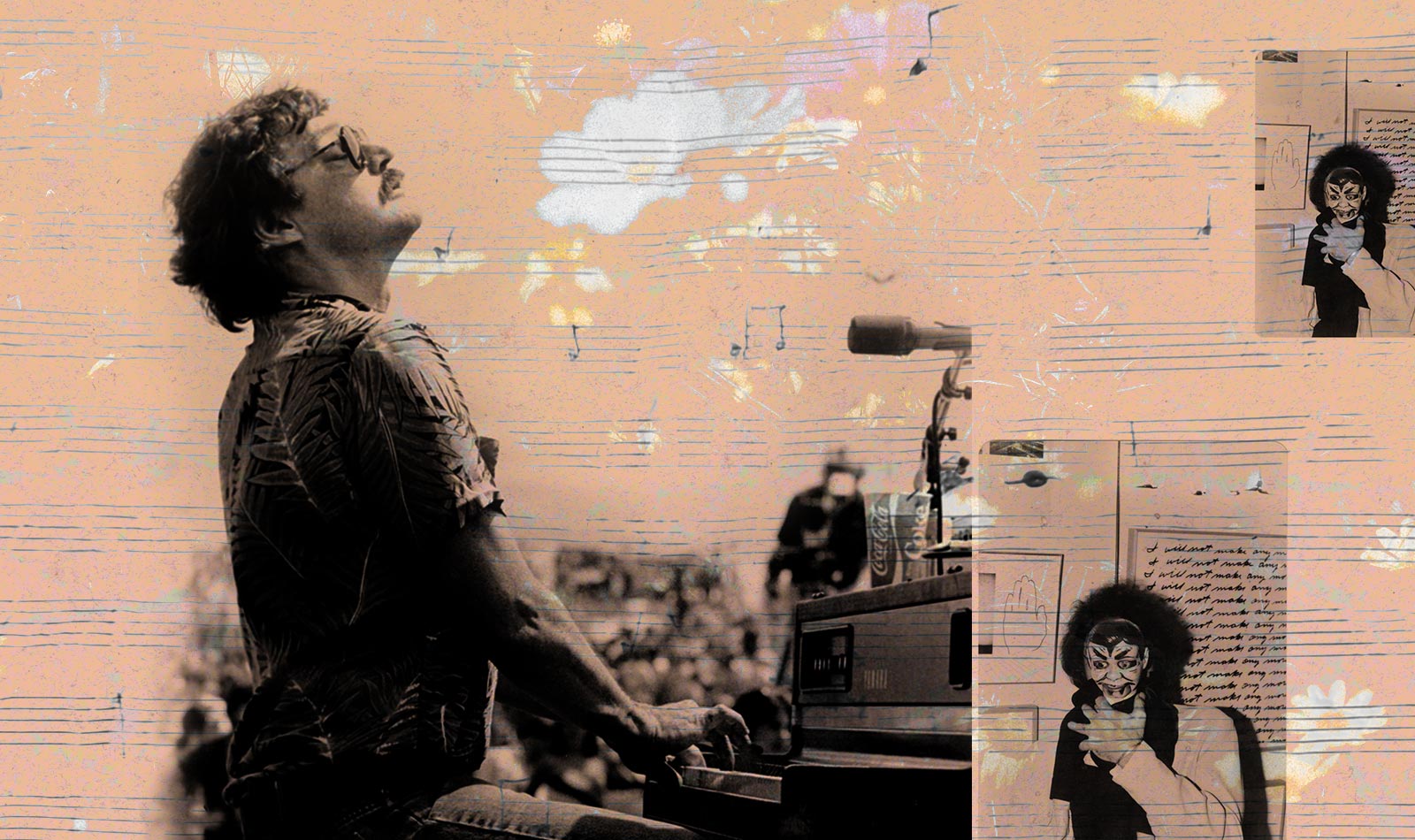 Many of the multimedia artist and songwriter Terry Allen's songs began as road dispatches, composed while he and his wife, the actress and writer Jo Harvey Allen, were driving between L.A., San Francisco, Fresno, and their hometown of Lubbock, Texas, en route to gigs, museum shows, theatre performances, or social calls.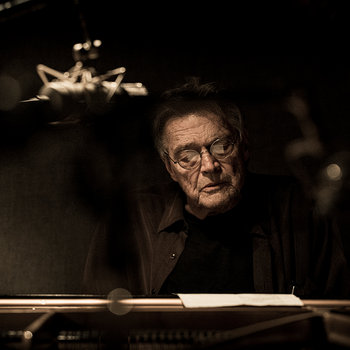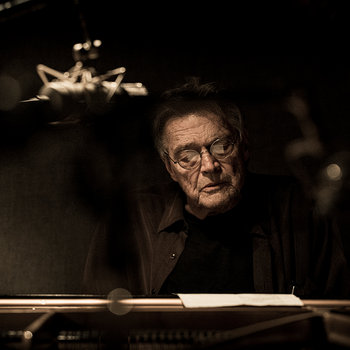 Merch for this release:
Vinyl LP, Compact Disc (CD), T-Shirt/Shirt, , T-Shirt/Apparel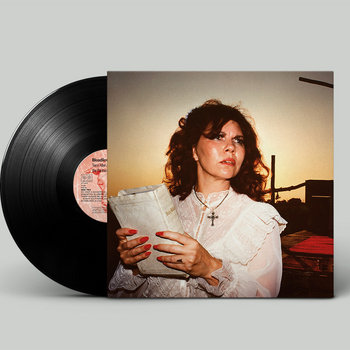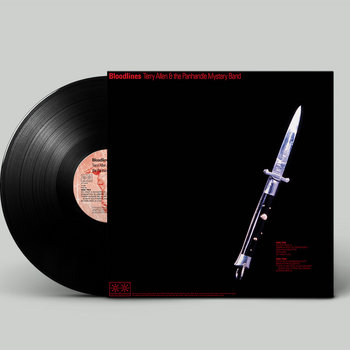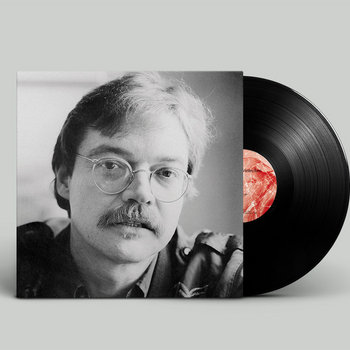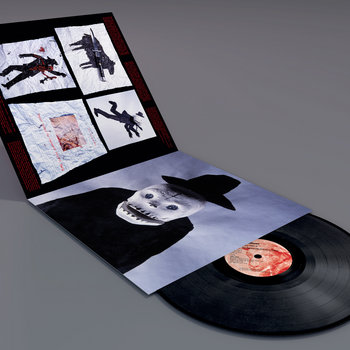 The rhythm of the car had a way of morphing into meter, tone, a feeling in the mouth, words in elemental form. "I've got some notebooks sitting in the carseat between me and Jo Harvey while I was trying to drive and talk to her and write lyrics down at the same time," says Allen. "Looking at those notebooks, they're almost illegible because I wasn't looking at the paper. Half of it probably was written on the seat of the car."
In a 1980 letter to his friends, the artists H.C. "Cliff" and Joanna Westermann, Allen transcribes one such notebook page, containing a rough draft of "Gimme a Ride to Heaven Boy," as follows: "CLIFF & JOANNA… PART OF A SONG…WRITTEN ON NIGHT LATE-IN-BETWEEN COMMIN HOME SOMEWHERE BETWEEN LOS BANOS AND CHOWCHILLA (great schoolbus kidnap sight), ON THE WAY TO U.S. 99:
Well I was all caught up with myself
on the highway that night
drivin like a bat outta hell
when I beheld an amazing sight
It was a lonely apparition
on the roadside standing there
with his thumb out in the wilderness
and a halo in his hair"
Merch for this release:
Vinyl LP, Compact Disc (CD), T-Shirt/Shirt, , T-Shirt/Apparel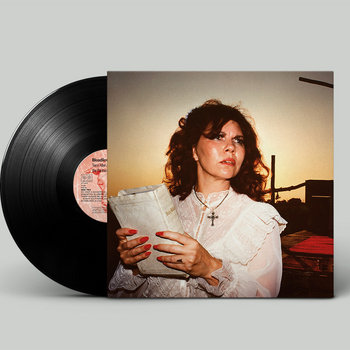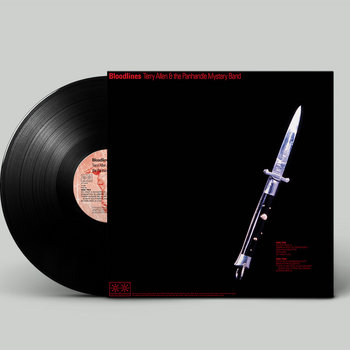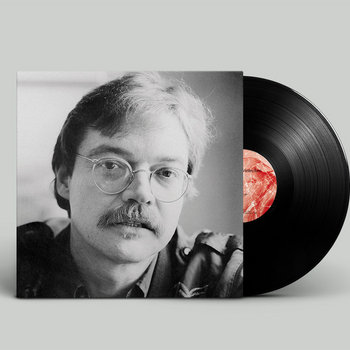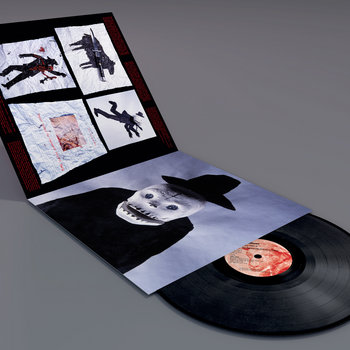 Allen left Lubbock in 1961 after one semester at Texas Tech. The next year, he married Jo Harvey and enrolled in art school in L.A. In his spare time, he wrote songs on the piano, making intermittent solo appearances and doing theatre work. Juarez, his 1975 debut album, recorded on a shoestring budget at San Francisco's Wally Heider Studio, began as a mix of songs and drawings before cohering into a violent, impressionistic song cycle concerning four characters' tragicomic flight between California, Colorado, and Mexico.
His followup, the 1979 double album Lubbock (On Everything), his first well-distributed record, was mostly written in self-imposed exile in California. Recorded at Caldwell Studios in Lubbock, the record's four sides are arranged into thematic movements: Lubbock landscape and portrait songs; art world (and French) songs; songs of war and agriculture; and personal/ego/memory songs. These song suites veer between the satirical and the morally ambivalent, suggesting the pain and incongruity of personal and cultural memory.
While Juarez was starkly minimalist—voice and piano, vacillating wildly between slow waltz and 4/4 stomp—Lubbock's arrangements abound with rhythm, horns, fiddle, and flatpicking by "the Panhandle Mystery Band." This revolving door of Lubbock musicians, including Don Caldwell, Lloyd and Kenny Maines, and Richard Bowden, would become an integral part of Allen's music, live and in the studio, over the next several decades. "There was such a pool of great musicians in Lubbock during those days," the now 78-year-old Allen says from his home in Santa Fe. "I had never felt comfortable playing in a band or playing with other musicians until I went to Lubbock. It was a huge relief and a revelation to me to be able to play music with these people."
Merch for this release:
Vinyl LP, Compact Disc (CD), Button/Pin/Patch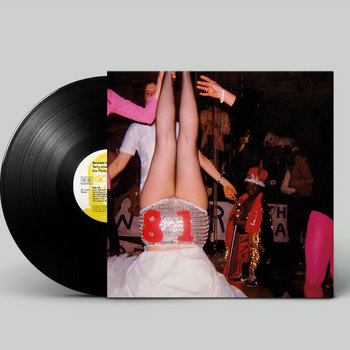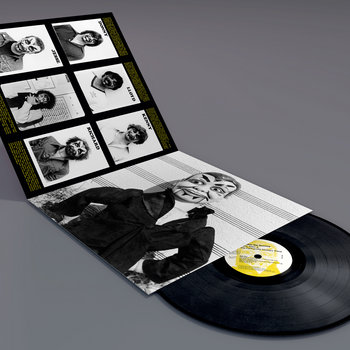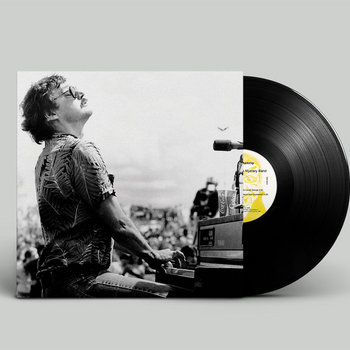 Lubbock and Juarez were both reissued in 2016 by North Carolina label Paradise of Bachelors, with each record containing Allen's original artwork, new essays by friends and collaborators, and photo documentation of the sessions. The label has also recently released similar deluxe LP editions of Allen's two subsequent studio albums, Smokin the Dummy (1980) and Bloodlines (1983), both recorded at Caldwell Studios with the "Panhandle Mystery Band diaspora." "Caldwell Studio was very funky," Allen says. "Sometimes you had to put your finger on the tape machine to hold it at the right speed. But it all seemed perfect with whatever else was going on."
Following the lyrically dense, narrative-driven songs on Lubbock, Allen turned his focus toward new sonic possibilities. Smokin the Dummy grew out of fits and spurts of night driving into a coterie of high-octane road songs and odes to nightlife sleaze. "I think it was just the impulse to do more driving rhythms and rock 'n' roll feeling songs," he says. "The band inspired me to write some songs that were a lot more uptempo. It was a whole other raw feeling that I wanted to experiment with."
Songs like album opener "The Heart of California (for Lowell George)" seem of a piece with the land. They serve as a natural corollary to the desert Southwest; the flatness adding a layer of narrative abstraction — propelling the listener towards an unreachable vanishing point. "There's something about, for me, from the time I first learned to drive, about the rhythm and motion," Allen says. "I think I always have thought of a song as in motion. And I think that comes from driving at night, listening to the radio, and just the monotony too, the rhythm of the tires. You start thinking in terms of words."
Merch for this release:
Vinyl LP, Compact Disc (CD), T-Shirt/Shirt, , T-Shirt/Apparel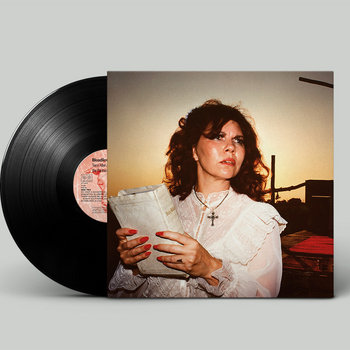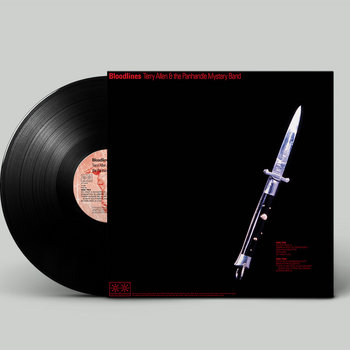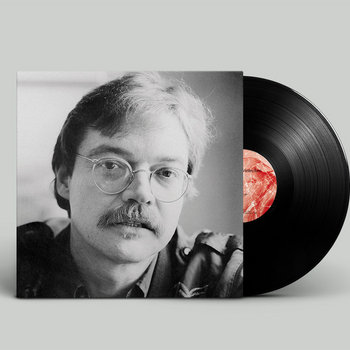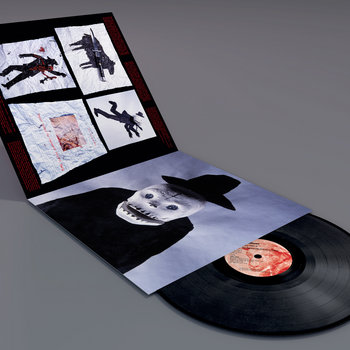 Bloodlines, recorded two years later, was an assemblage piece, cobbled together from compositions written for theater pieces, art installations, and Jo Harvey Allen's one-woman plays; some of the songs sped up or slowed down, decontextualized from their accompanying work and given fresh life. "They were records, but they were also working songs," says Allen. "Coming from different places and going different places, which I think happens a lot with my music. I've never wanted to ground it into being specific. You listen to it, and then it's over forever."
On both albums, Allen's narrative contextualization through sound reveals his sustained attention to an album's internal topography, built via dynamic composites of period and regional styles. "The Night Cafe," from Smokin the Dummy, vacillates between searing country funk and a "There Stands the Glass"-esque moaner of a chorus. Likewise, "Cantina Carlotta," from Bloodlines, is "a Mexican song," set in Juarez, with maracas, accordion, and mariachi horns; the next song, "Ourland," is an Irish war song, replete with penny whistle and Celtic fiddle.
Such arrangements create an associative field of play, found in the nexus between an instrument's unique voicing and undertones in lyrical content. They move of their own accord, without defined shape or limit. "A song tells you what to do," Allen says, reflecting on songs past and those he has yet to hear. "You start working on something and you try to be as true as you can to the idea of the thing you're making. And then it starts to be about itself."