FEATURES
Terrace Martin's Los Angeles: Why His Versatile Jazz Sound Is Perfect for California
By Jeff Weiss · February 20, 2017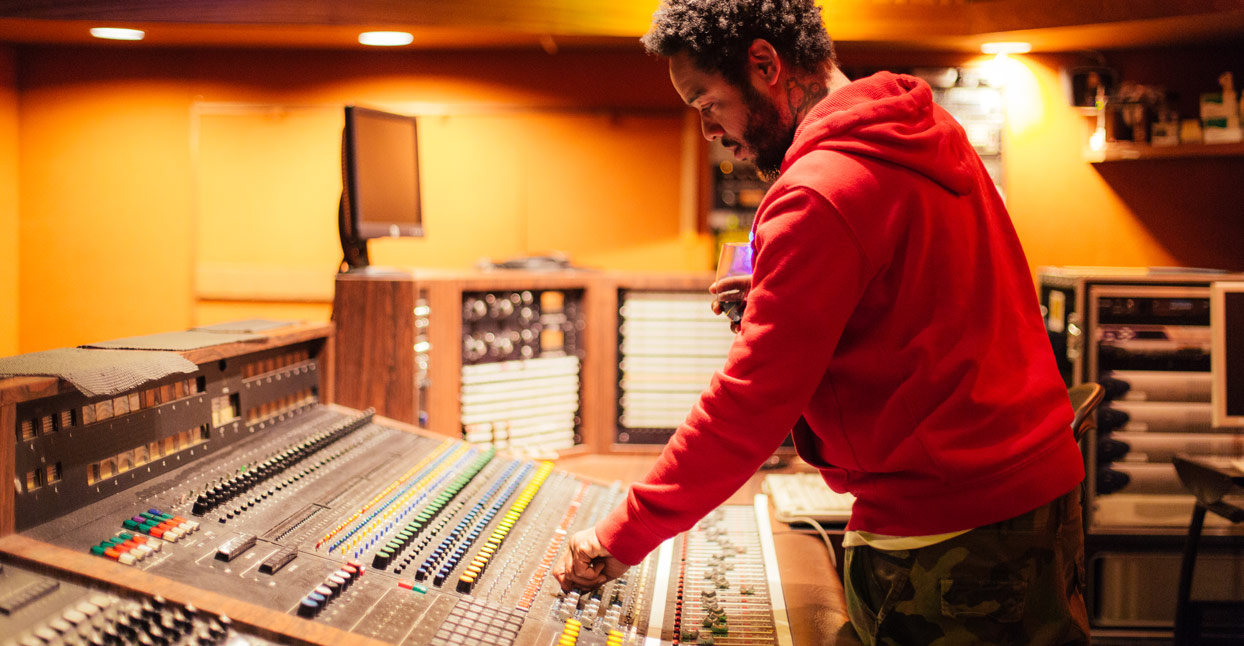 A hijacked white big rig filled with hazardous material slowly hulks down the 10 East with California Highway Patrol in hot pursuit. Just off Crenshaw sits Terrace Martin, his frequent collaborator Adam Turchin, and myself. We're passing a joint inside the living room of his brother's home studio, instinctively transfixed by that most innately Southern California spectacle: the televised car chase. Just another sunny day in L.A.
"Everybody has recorded over here. Kendrick. Wiz Khalifa. Everybody. This is our little bat cave… our honeycomb hideout and personal quarters," Martin breaks the silence, one eye on the screen, waving his arm about the house.
The interior is filled with scattered guitar cases and trophies, plaques, bikes, and a Sherman Clay piano. A small recording nook contains keyboards and a computer. A Bernie Sanders sign remains on the front lawn.
"I've been doing music here since I was young," he continues. "I stayed over here recording… I lived here."
If Joan Didion accurately claimed that the city burning is Los Angeles' deepest image of itself, the car chase represents its most disturbing nightmare. A lingering threat seared into the metropolitan subconscious from OJ in the White Bronco to the suicides that have happened multiple times on live television. The insurrections of 1965 and 1992 were both sparked by car chases that led to savage police brutality. In the world's entertainment capital, the television networks have long realized this is the cheapest reality show. So when a chase breaks out, every channel instinctively locks in, and by some cultural quirk, we're compelled to watch and silently hope that the driver somehow escapes.
I mention this anecdote because it actually happened when I was interviewing Terrace Martin last fall, but more because it's one of the few phenomena binding L.A. natives in this infamous city of transplants. It used to be the Lakers, but their recent ineptitude allowed a generation to grow up on Blake Griffin and Chris Paul. You aren't from L.A. until you can rattle off a favorite taco spot in at least four neighborhoods. You aren't from L.A. until you can vividly recall your first earthquake or understand why Mae West's best advice to aspiring actresses trying to get into Hollywood was "take Fountain." And I'd argue that you aren't from L.A. if Terrace Martin's music doesn't leave you feeling some kind of way.
Exhibit A: YG's "Twist My Fingaz." There's a chance that you might not have even heard it if you don't live on the West Coast. Due to radio politics, regional bias, and who knows what else, YG's lead single from Still Brazy never cracked the Top 40. But it became an immediate anthem out here, a contemporary classic on the same level as Dre and Snoop, the Dogg Pound and Warren G, DJ Quik and Suga Free, and anything Battlecat and Nate Dogg ever touched.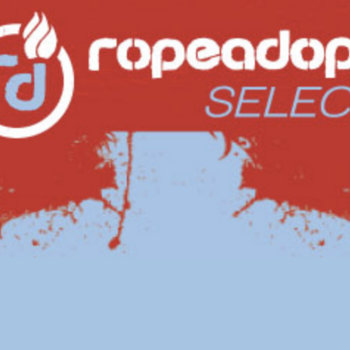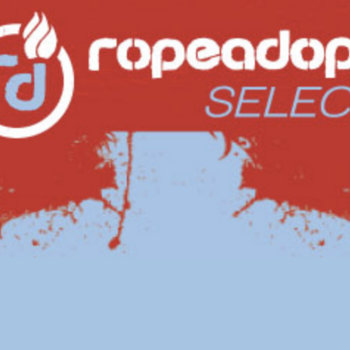 Merch for this release:
Compact Disc (CD), Vinyl LP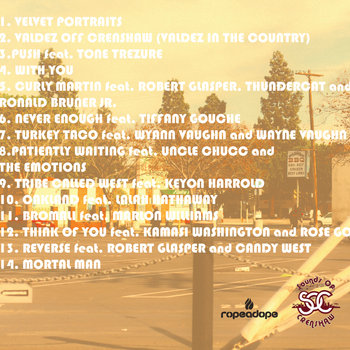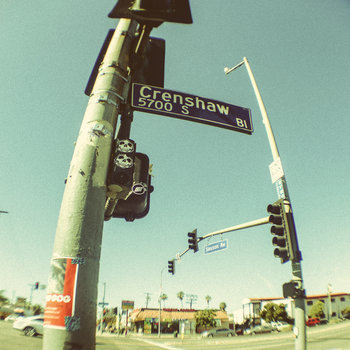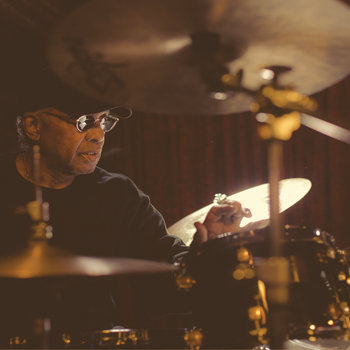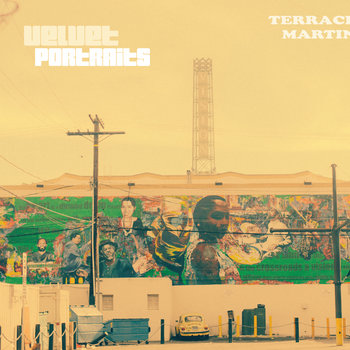 If you're from L.A., the moment you hear "Twist My Fingaz," you start doing dance moves that your body and common sense may have previously rejected. You glide, swerve, and bounce. Your exoskeleton turns to gelatin, your fingers form a "W," and your pulse syncs to the inherent BPM of Los Angeles (99). A 40 of Old E magically appears in your hands, your khakis automatically crease, peace treaties are enforced, and Nate Dogg's spirit lovingly presides over you. With "Twist My Fingaz," Terrace Martin produced a rap song that briefly cleared the freeways of traffic, the air from smog, and made the BBQ at Bludso's calorie-free. This is hyperbole, but just barely.
Martin recalls the day he made the beat for "Twist My Fingaz:" "It was crowded and packed. Game had his homies around. People were having a good time, cooking good food, everyone was smiling and partying. I started playing that beat and everyone started dancing and it just flew from there. This is just a version of soul music. People call it West Coast, but I just call it soul."
The semantics are secondary to the swing. If soul music is universal, style is personal. And Martin's style reflects the fabric, soil, and fragrant smoke of Southern California. Perhaps his most all-encompassing statement to date was last year's Velvet Portraits, which recently earned a Grammy nomination for "Best R&B Album." But even calling it R&B seems reductive. It's jazz. It's R&B. It's hip-hop. It's funk. It's soul. It's L.A.
"It was done at a crossroads of my life as a human being, as a producer, and as a musician," says Martin, 38. "My personal life was going topsy-turvy. I was wondering, 'What am I going to be musically? How am I going to do these things for the next 30 or 40 years?'"
Merch for this release:
Compact Disc (CD), Vinyl LP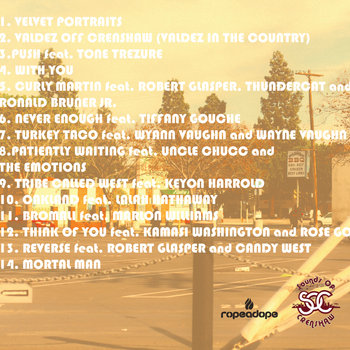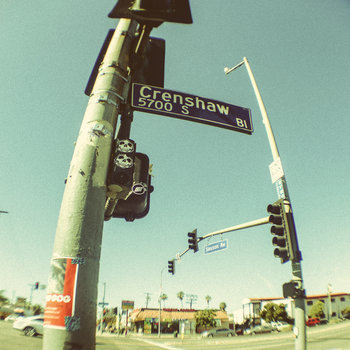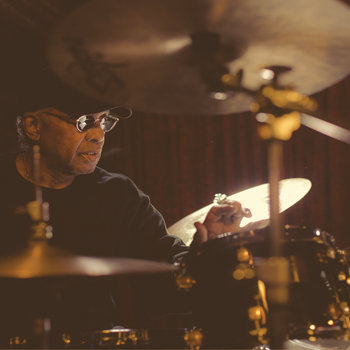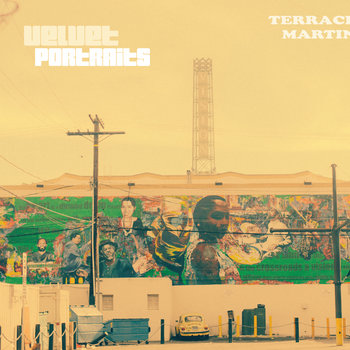 Jazz might be the most spontaneous art form, but free-form improvisation often doesn't mean much until you become a master. Martin had become a sensei years before, but the breadth of his vision didn't became clear to most until Velvet Portraits and the album that he worked on concurrently—Kendrick Lamar's universally lauded, To Pimp A Butterfly.
Those were years of very little sleep. For most of 2013 and 2014, Martin woke up at 11 a.m., made it to Kendrick's studio sessions by noon and worked non-stop until 2 or 3 in the morning. Then he'd return to his home studio and stay up writing and recording Velvet Portraits until 8 a.m. The next day, he'd do it again.
"[The producer] Sounwave, Kendrick, and I have a thing working together and that really helped my palette," Martin says. "They're so out the box and I am too, but having three friends out the box constantly is something entirely different—and it allowed me to get the same thing going for on my album. It didn't matter what kind of album it is. It if felt good, I went with it. I wanted to lift people's spirits and make them forget hard times."
The word "prodigy" is a cliché in its own right, but few other adjectives suitably capture Martin's early life. The son of a jazz drummer and a singer grew up all over Los Angeles: Leimert Park, Inglewood, Culver City and the Crenshaw and Slauson area. He started playing the piano at age 6 and by 13 was producing beats on a Casio keyboard and SP-1200 sampler.
During his early teens, Martin taught himself the saxophone and enrolled at Santa Monica High School, which had one of the city's top music programs. One of his first bands was with the multi-instrumentalist and composer, Ben Wendel (Kneebody) and the venerable L.A. beat scene composer, Daedelus. Mentorship came from Billy Higgins, the founder of L.A.'s World Stage, and a drummer who played with Ornette Coleman, Donald Byrd, and Thelonius Monk.
Eventually transferring to Locke High, Martin studied under Reggie Andrews, the legendary local educator whose impact can be seen on everyone from the Pharcyde to Thundercat and Kamasi Washington. No less than Jay Leno took interest in the teen who had become first chair of the All-State Jazz band, and gave him a King Super 20 saxophone and a scholarship that took him to Cal Arts. His first professional gig came at 16, playing "All About the Benjamins" with Puff Daddy at the Soul Train Awards.
Departing Cal Arts before graduation, Martin spent most of the next decade on the road with his own band, God's Property, and backing Snoop Dogg alongside Thundercat and Kamasi Washington—making them arguably the closest contemporary analog to Miles Davis' second great quintet.
If jazz greats mentored Martin for most of the '90s, the next decade found him receiving tutelage from the holy trinity of West Coast hip-hop: Battlecat, DJ Quik, and Dr. Dre.
"Battlecat taught me how to be in a room and entertain but still tune out while you're doing a beat," Martin says. "Back in the day, I'd be doing beats for Snoop and there might be 50 people around us. This was the chance to change your life and you couldn't be like, 'turn the noise down' to everyone else. If you ever get a chance to watch him work a MPC, it's like how Freddie Hubbard played a trumpet. So fast and so quick."
I ask what he absorbed from Quik and Dre:
"Quik taught me about the technical side, the gear, and how make everything sound crisp," Martin continues. "He'd drive all the way to your house with a flash drive with just a kick drum on it and be like, 'Bro, I have something for you.' He's a genius. Dre taught me order, structure, discipline and no tolerance for bullshit in the studio. He's fun but it's like high-skill level shit. If this is what you wanna do, then get it."
The historical antecedents can't be discounted. Martin is an original, but acutely conscious of the tradition that birthed him. There's a reason that he's worked with nearly every single major L.A. rapper of the last decade, but also a reason why he's made saxophone re-imaginings of Kanye albums, a Christmas record, and hip-hop fusion of nearly every permutation imaginable. He raps, plays the drums, horns, keys, and vocoder. I have no doubt that if you needed to get from Crenshaw to San Pedro at rush hour, Martin could draw you a map that would outsmart Waze, and include three hole-in-the-wall food spots and record stores you need to check out along the route.
This is the best way to contextualize Velvet Portraits, as a painting that vividly rendered Martin's musical palette, polymathic gifts, and L.A. ancestry. All of it was written here, but the final sessions were mostly laid it down in Omaha, Nebraska, so he could have his father, Curly Martin, playing drums. The rest was cut at Organic Grease in Inglewood. It was released independently on his own Sound of Crenshaw imprint through a partnership with Rope-A-Dope.
Merch for this release:
Compact Disc (CD), Vinyl LP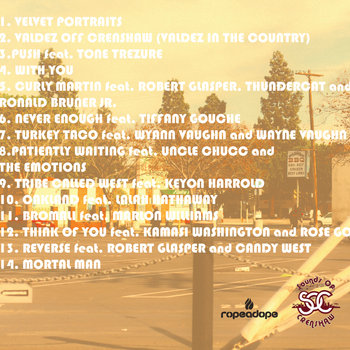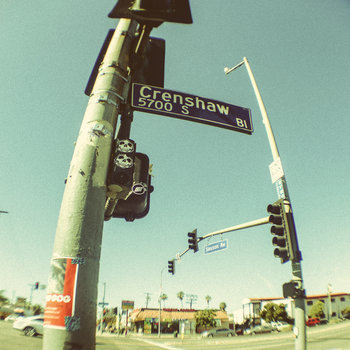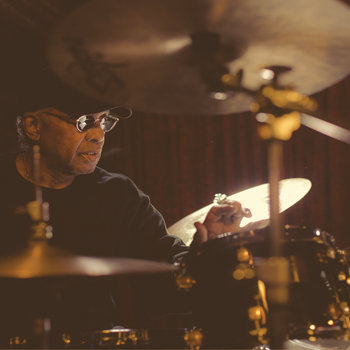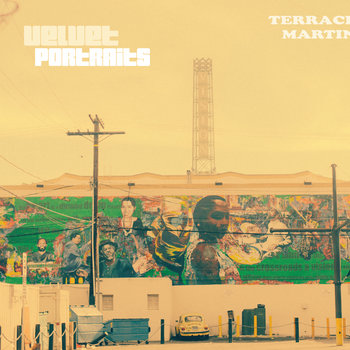 As far as inspirations, Martin singles out NWA, Grover Washington Jr., Del the Funkee Homosapien, The Pharcyde, Souls of Mischief, Too Short, Beethoven, Bach, and of course, that patron saint of G-Funk, Roger Troutman. Listen to a track like "Turkey Taco," and you can't help but hear a modern séance for the Walt Whitman of funk.
"What would L.A. be without Roger Troutman? It would be a bunch of motherfuckers walking around with no smiles," Martin says with a laugh. "Roger Troutman is like the seasoning salt of L.A. culture. I grew up in the gangbang era and used to want to be a gangbanger. My heroes listened to Roger, wearing clean khakis, clean white tees, and Nike Cortez."
It's significant because it can't be imitated or mimicked from the outside. It's the difference between an archetype and a stereotype. It's from the culture and for the culture, but still accessible to all. If L.A. is the automotive city, Martin continually invokes the idea of making music to drive to.
"For the song, 'Valdez Off Crenshaw,' we wanted to make it feel like what it's like to drive real slow on those streets," Martin says. "We wanted to make it feel like if Donnie Hathaway was hanging with us right now, if we saw him in the club and said, 'Hey man, would you like to sit in?'"
In a twist of fate, Martin lost out to Hathaway's daughter, Lalah, at this year's Grammys. But perhaps most fittingly, Hathaway sings on Velvet Portraits, more evidence that Martin's at the axis mundi of progressive soul. His guest credits could double as a shortlist of some of the most important working jazz musicians: Kamasi Washington, Robert Glasper, Thundercat, Ronald Bruner Jr.—just to name a few.
"This was the first project I'd done off of a heartbeat," Martin recalls. "I wanted to get this expression out to the people who love this music, who understand love, and who wanted to have a good time. I felt like this reflects the growth of my early years but doesn't sum it up. I'm still in the beginning stages of my creativity and to be recognized by the Grammys meant a lot—I wanted to be able let some kid in the hood know that you can do this. Because I'm still in the hood."
By now, the joint we shared has long been extinguished. It's time for Turchin and Martin to start tracking drums, already at work on a new project. About two hours after I leave, the stolen big rig finally pulls into a truck stop somewhere in the fringes of the Inland Empire. Police surround him. He exits the truck peacefully. No one is hurt.
—Jeff Weiss