FEATURES
A Lost Television Personalities Record Finally Sees the Light of Day
By Jed Smith · January 23, 2018
"Europe was still divided, and the Cold War was still happening." So says Jowe Head of the time when Television Personalities, for whom he played bass, recorded two albums: Privilege and Beautiful Despair. The former is well-known to fans of obscure U.K. indie rock, but the latter, made by Head and TVPs principal member Dan Treacy, was cobbled together on a cassette four-track and lost to time until its reissue by Fire Records this month.
For the uninitiated, hearing Television Personalities for the first time is like reading the Rosetta Stone of hip guitar pop. Though they were underappreciated in their heydey, an enormous cross-section of louche, lo-fi, arch, and aggressively cool guitar outfits can trace the skeleton of their sound back to TVPs: ranging from MGMT (who penned an ode to Treacy on 2010's Congratulations) and The Pains of Being Pure at Heart, to cult darlings such as Cause Co-Motion!, Vivian Girls, Crystal Stilts, and The Mantles.
Formed in 1978 by principal songwriter and guitarist Dan Treacy and soon ballasted by bassist Jowe Head—born Stephen Bird and already revered for his work in fellow DIY bashers Swell Maps—TVPs had the signature ingredients of their sound from the get-go. There were thin, trebly rhythm guitars, wonderfully spastic, falling-down-the-stairs drumming, and of course, Treacy's instantly recognizable voice—a casual, sometimes pitchy, nevertheless compelling Cockney-ish whine, that, like his lyrics,  simultaneously embodied bitter, lower-middle-class British cynicism and wide-eyed boyish innocence. In some ways, he was the U.K.'s answer to Jonathan Richman—but a council estate version, all too familiar with the gritty reality of working-class urban Brits.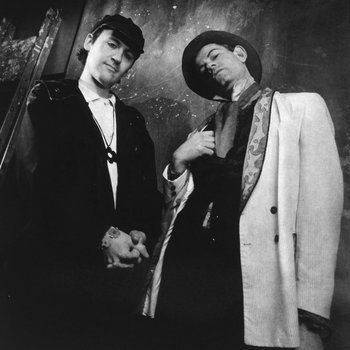 .
00:10 / 00:58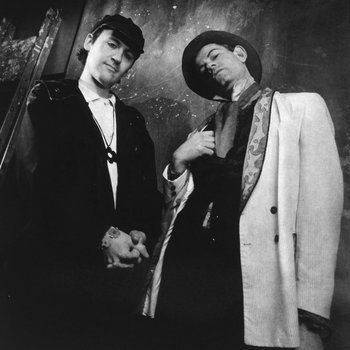 Merch for this release:
Vinyl LP, Compact Disc (CD)
Their first full-length, 1981's …And Don't The Kids Just Love It, cemented their legend, bringing to a vibrant early-'80s underground pop scene bummed-out anthems like "This Angry Silence," which details the miserable lives of poor Londoners with blissful, ragged aplomb. But as TVPs continued to release solid albums throughout the '80s, Treacy's troubled personal life—dogged by addiction and frequent poverty—began to take a toll, with Treacy enduring prison sentences multiple times on shoplifting charges and long bouts of homelessness after disappearing in the mid '90s for several years.
In 2006, two years after being released from prison for the last time, Treacy told Douglas Wolk in a New York Times piece that during his "lost years," he hadn't realized that he was missed, and that music had ceased to matter to him. "I had a bad time," he says. "Mental illness, drug addiction, homelessness. I gave up on music. I was in prison five times—it was all shoplifting to get money to buy drugs, basically."
But in 1990, Treacy hadn't yet succumbed to his personal troubles, and in between touring Europe, TVPs released their gloomiest album yet, 1990's Privilege, recorded more than a year before its eventual release. The social observation and music-scene-satirizing of their earlier albums were greatly diminished—these were songs that reflected Treacy's increasingly tortured life. In between tours in Europe, Treacy and Head cobbled together a collection of songs on a four-track cassette recorder in Head's apartment.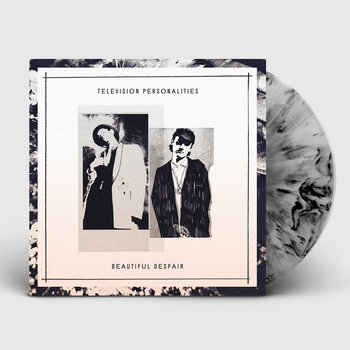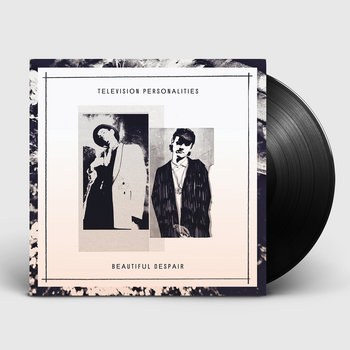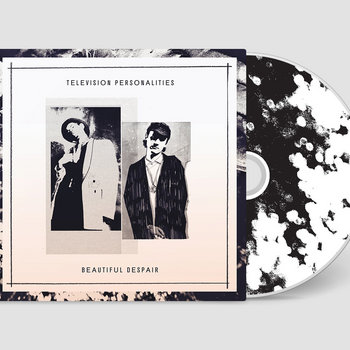 .
00:10 / 00:58
Merch for this release:
Vinyl LP, Compact Disc (CD)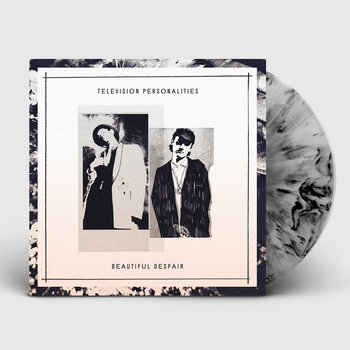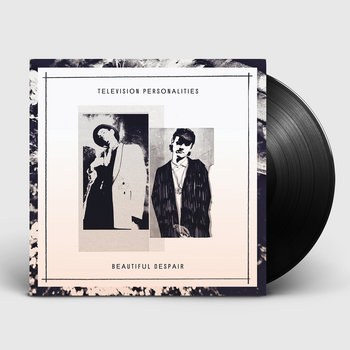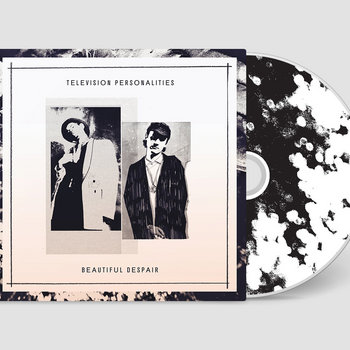 "The album came about because of a natural process," Head says. "Dan had some new songs, and we wanted to document them as they were being developed. Sometimes you can hear the phone ringing in my flat while we were trying to record a song. On one track, you can hear two different versions of the singing, but out of sync. I only had one microphone, and we used a primitive Roland drum machine, instead of a drummer, with some extra percussion like tambourine and some metal junk that I had lying around. I added a few other instruments: for instance, an Indian electronic tambura on one track, and a psaltery, a medieval precursor to the violin, but I just used whatever I had close at hand."
The album, tentatively titled Beautiful Despair, would sit untouched for a decade and a half, until Fire Records approached Head about finally letting it out into the world. "About 15 years ago, I took the trouble to transfer the tapes to a digital format and safely archive them. It was only 'lost' because we didn't tell anybody about them," Head says. "Some of the songs were re-recorded for [1992 release] Closer To God, but nobody heard the original tapes for many years. When Fire showed an interest in releasing them, I found the recordings and started the long process of restoring them and making them sound better."
The result is a compelling, weird, and often transcendent record, one whose lo-fi production doesn't diminish the majestic songcraft contained within. It's an album that was almost not an album at all, and it endures because of the genius of its creators. Take the song "If You Fly Too High," a trippy, slightly daffy slow jam in which Head channels Jah Wobble via slinky, slapdash bass phrases and Treacy sounds simultaneously blissed-out and full of regret about his own Icarus story. It's Mac Demarco's entire career in one song, decades before Demarco hit, and it comes complete with a solid gold backstory.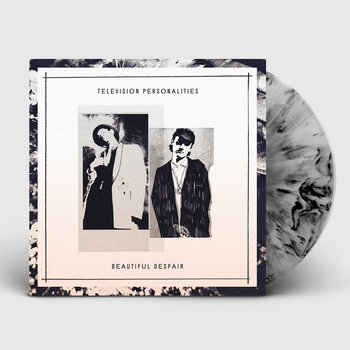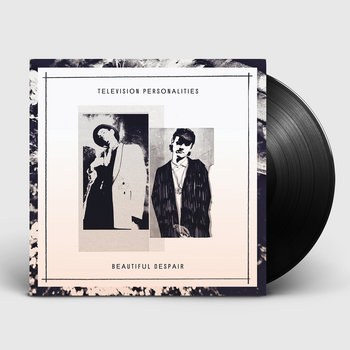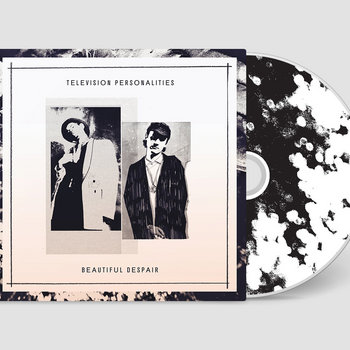 .
00:10 / 00:58
Merch for this release:
Vinyl LP, Compact Disc (CD)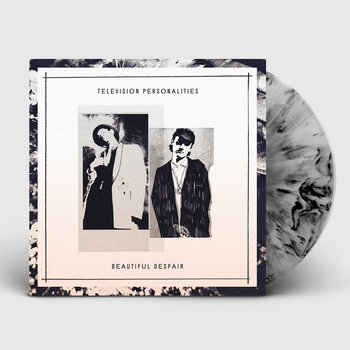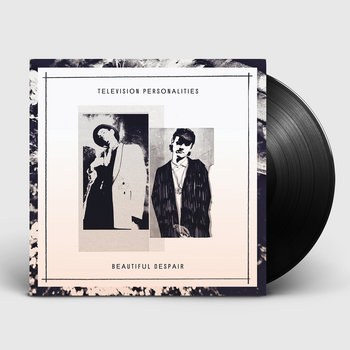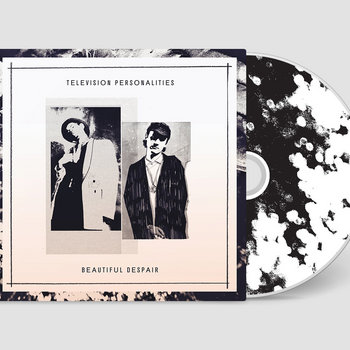 "'If You Fly Too High' was based on an encounter with Evan Dando of The Lemonheads in Berlin," Head says. "We did a memorable gig with them at the Ecstasy Madhouse in December 1989, when the Berlin Wall was being torn down. We jammed with Evan on stage that night, playing some tunes by Jonathan Richman and Johnny Thunders. The song also mentions Alan McGee, who was a great fan of the TVPs. Alan openly admits that he emulated Dan's style of music, and that it influenced his decision to run a mod-psychedelic club, The Living Room, and to start his label, Creation."
Beautiful Despair isn't an album crammed with wall-to-wall two-minute hits that never were. It's much more interesting than that—a thrilling slice of pioneering lo-fi which is a snapshot of a time and place, a glimpse at brilliant, influential, but still underheard artist's often troubled life, and a testament to the strength of Treacy and Head's craft, regardless of the tools they had to work with.
-Jed Smith