FEATURES
TEKE::TEKE Deliver Psych Music With a Theatrical Flair
By Ned Raggett · May 20, 2021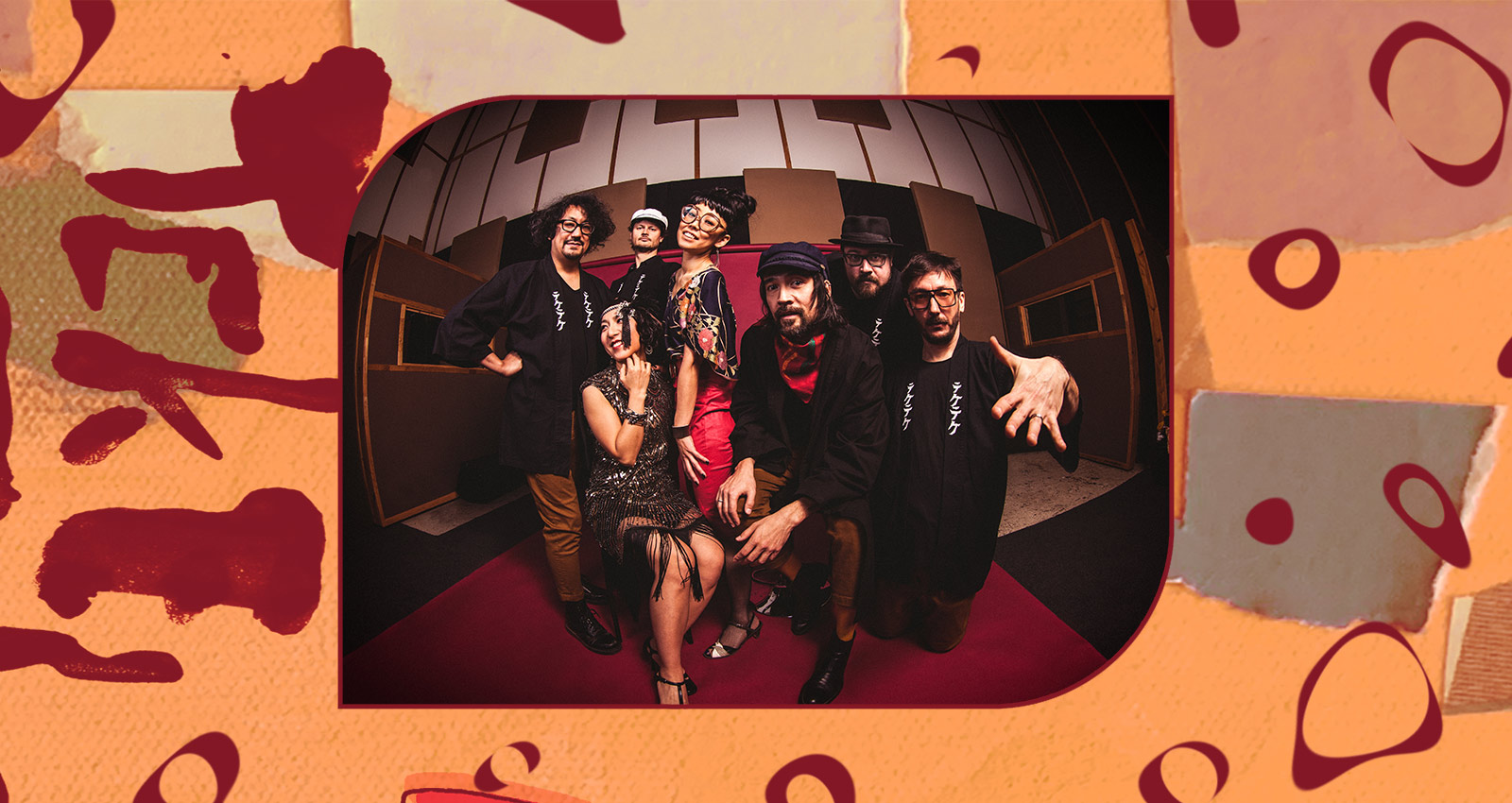 Ever since acts like Japan's Flower Travellin' Band, Les Rallizes Dénudés, and Speed, Glue & Shinki, to name just a few, first flourished in the late '60s and early '70s, an undercurrent of psychedelia has been a recurring feature in Japanese rock 'n' roll. Later avatars such as High Rise, Ghost, Acid Mothers Temple, and Angel'in Heavy Syrup revived those flourishes in the '80s and '90s, while newer acts like Kikagaku Moyo and Minami Deutsch have done the same in the present day.
TEKE::TEKE, whose debut album Shirushi is being released by the venerable indie label Kill Rock Stars, continues this fine tradition—a seven-member act incorporating liberal amounts of guitar feedback and flute in their mirage-like songs. But while many key members were born in Japan, TEKE::TEKE was formed in Canada—specifically, Montréal. According to guitarists Serge Nakauchi-Pelletier and Hidetaka Yoneyama, and vocalist/visual artist Maya Kuroki, the fact that TEKE::TEKE formed at all was a matter of pure luck.
Merch for this release:
Vinyl LP, Compact Disc (CD)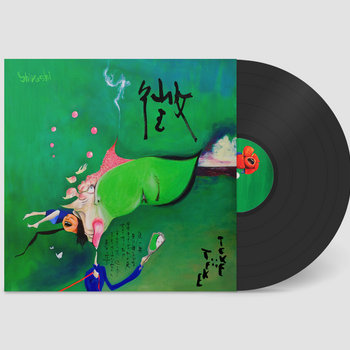 "Montréal is a cosmopolitan city," says Nakauchi-Pelletier, "but it's a small one, and all the communities are very tight. The Japanese community is pretty small here compared to Vancouver or Toronto. The way this band was formed was a miracle, timing-wise. Not everybody in the band knew each other when we formed."
Yoneyama agrees. "The timing was good because we had a lot of background, and we had the maturity to do this band," he says. "If it was 15 years ago, it would not be possible. The maturity, the respect for each other, made the band something that is quite unique, because we had all the different inferences and the visions. I think Montréal is a good place to find people easily."
The earliest version of TEKE::TEKE was a tribute band, designed to honor legendary Japanese guitarist Takeshi Terauchi, whose massive impact in popularizing rock 'n' roll—and especially surf guitar—in Japan helped lay the foundation for a lot of guitar music to follow. "He was mixing traditional Japanese melodies with the surf guitar and badass electric guitar that he was playing," enthuses Nakauchi-Pelletier. "He was playing it kind of like a sanshin or a koto, with a lot of the whammy bar and everything. And he's still alive today—our flautist, Yuki, went to Japan, attended a Terauchi concert, and got to meet him after the show."
Merch for this release:
Vinyl LP, Compact Disc (CD)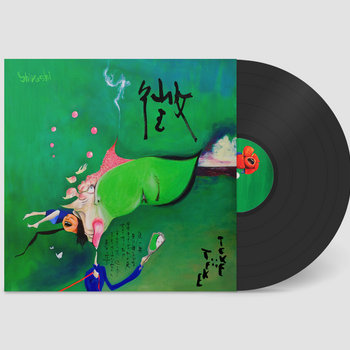 After a while, the band wanted to move beyond simply being a tribute act and Kuroki was the turning point. Having trained in improvisational theater, as well as visual art in Japan, Kuroki had been spending some time living and working away from Montréal before returning to the city, where she met the rest of the band. "I just started music here, because I didn't have the language skill for the theater," Kuroki, who is also a teacher, says. "My student once told me I'm not so much a musician. I don't know who I am, but I improvise with what I can find to connect it all together."
Kuroki's embrace of this interconnected approach helped inform the way the band works. As Nakauchi-Pelletier puts it, "With Shirushi, we worked a lot on the preproduction and on the songs. I brought most of the ideas and the compositions, but I was aware that if I'm going to play with six other people, I have to let them in and have them have their input and everything and bring their own personality in the music. Otherwise, I'll just make music on my own, which is not what I want. It was an amazing exercise for me. Five years ago, or maybe ten years ago, I don't know if I would have been able to do it. Again, timing, maturity maybe, but also trust because with that group of people, I feel I can trust each one of them 120 percent."
Merch for this release:
Vinyl LP, Compact Disc (CD)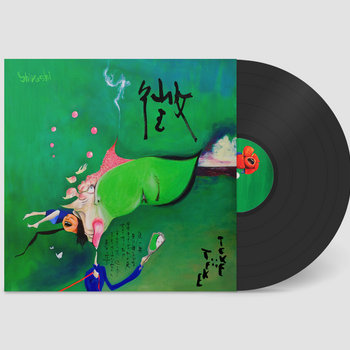 The end result is a kaleidoscopic debut, with everything from frenetic guitar fire to slippery pop hooks, with nods to legends like Brazil's Os Mutantes, topped with Kuroki's engaging singing. "In this band, I'm more like a character in theater," she says, "therefore each song has a different character." The results are evident on such striking songs as "Barbara," which transformed from a random real-life encounter Yoneyama had into Kuroki's tale of an otherworldly prankster spirit. The song is also an example of their striking visual style, courtesy of Kuroki's design for their videos and the album's vivid cover art.
As for now, the group is hopefully anticipating the return of live music. "We want to see the reaction of all the songs that we made, maybe to create some art show with a lot of collaboration," Yoneyama says. "I'm very thirsty to see all the audience back. The theme of Shirushi is positive destruction and then rebirth. It's like the way we work, actually. We are always surprised by the results."