FEATURES
Tasseomancy Make Their Own Magic
By Chaka V. Grier · December 12, 2016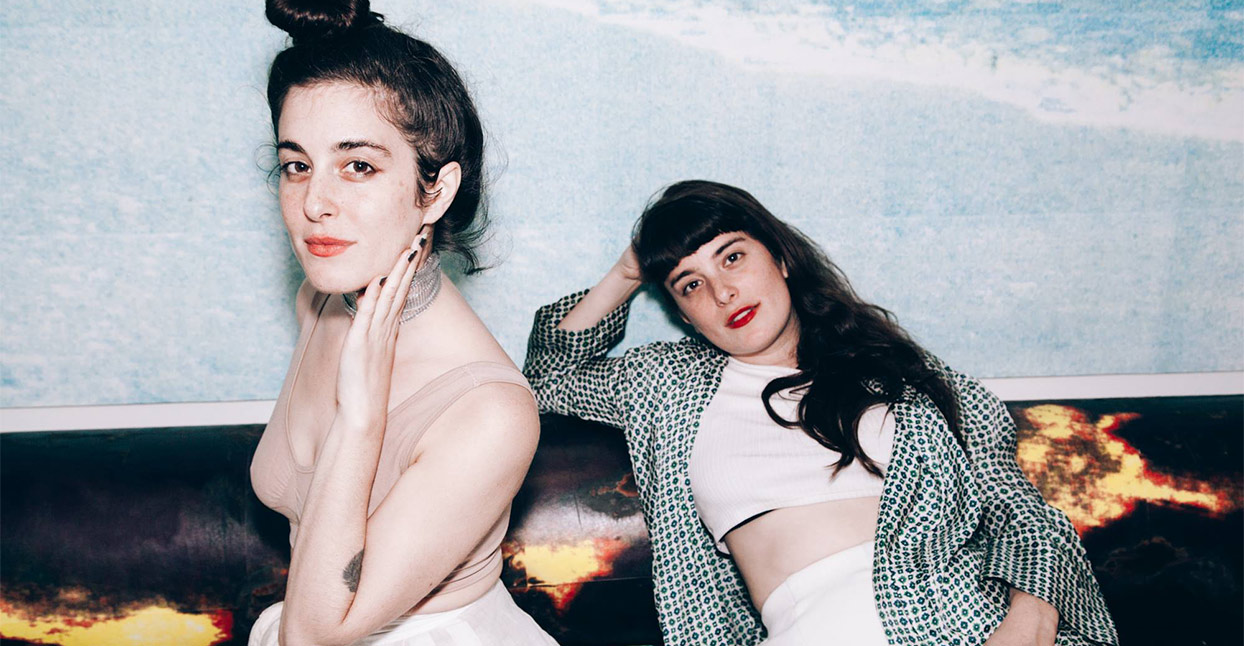 Twin sisters Romy and Sari Lightman, who'd been backing singers for Katie Stelmanis in her Austra project, tested out a few different names for their musical duo together before settling on Tasseomancy. The name is deeply personal, honoring their tea leaf-reading great-grandmother who left Russia in the 19th century to escape the Jewish pogroms, and its evocation of everyday magic describes their imaginative take on pop. The surreal, menacing, twisting songwriting corridors of 2015's Palm Wine Revisited, an album wholly inspired by This Mortal Coil's classic It'll End In Tears, have their windows opened on the duo's latest, Do Easy [Hand Drawn Dracula in Canada/Bella Union internationally]. Make no mistake: though they may have pulled back the curtains to let in a little sunlight and a gentle breeze, their new work is just as enthralling, complex, and imaginative.
Merch for this release:
Vinyl LP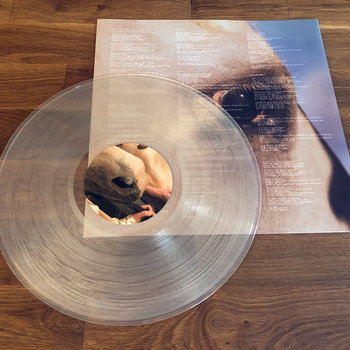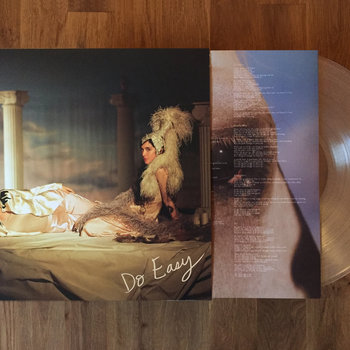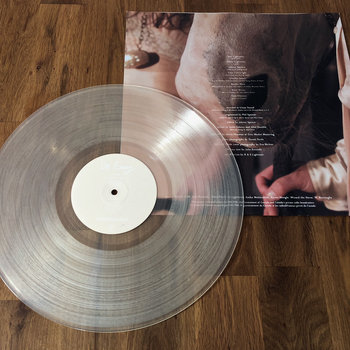 Bandcamp spoke to Romy Lightman about rejecting commercial success, the study of fallen icons and brilliant moments recorded in bathtubs.
Can you share a bit of the themes and concepts behind Do Easy? Were there any particular musical, artistic, or literary inspirations for it?
Romy Lightman: Do Easy, like most things in life, was a total mash-up of ideals, mixed into the experience of 'real life.' I was very interested in seeking some solid advice on artistic survival, so when I read 'Doing Easy,' the essay by William S. Burroughs, I saw [his] manifesto as an elegant and light-hearted way of moving through the world. The essay can be read on many levels, but on its most basic page, it's about being mindful with everything we do so you're not tripping all over yourself. Organization and rational modes of being have always been a weak spot [of mine] and a bit of a mystery to me, so having such a brilliant wonky master like Burroughs spell it out really turned on an inner light.
I was also on this whole kick of looking into artists and finding out how they survived and didn't [survive]. In this collection of songs we reference many of them; some that come to mind are the writer Colette, Jimi Hendrix, Dead Can Dance, Neil Young, Toni Williams, T.S. Eliot, Laura Nyro, and [Jean-Michel] Basquiat. Not all the songs made the cut. But both my sister and I have always been a real sucker for people and their personal stories, especially artists.
What was the inspiration for the cover art?
That was pretty impromptu. We've been hanging out in California for the last year, and I've always been interested in wanting to 'live inside a painting,' so we took advantage of all the old crummy film backdrops you can rent in Hollywood. I met this photographer who cuts hair in his studio for extra cash and he said we could photograph it in his shared warehouse. The space was so big that the night before I had this fantasy of finding a horse in front of the backdrop, which we were also able to do because of Hollywood film rentals. But we only used the horse on the back of the album because we could only afford him—Wizard was his name—for an hour. We were so nervous the whole time he was there because the floor was so slippery, it felt like we had invited a drunk dragon into the room!
Merch for this release:
Vinyl LP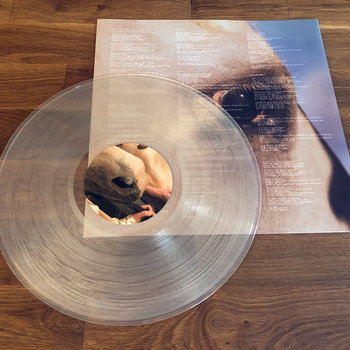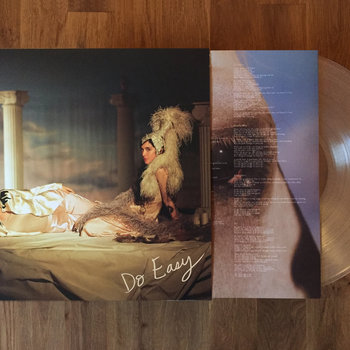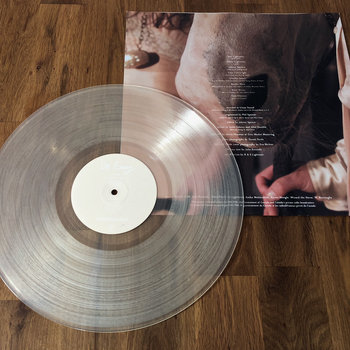 Random question here: who is the woman speaking at the end of 'Dead Can Dance & Neil Young?' I love her voice.
Well, in the original version it was actually a sample of Neil Young from a set he played live in Massey Hall (Toronto). He was supposed to be the narrator of the entire record, and our drummer Evan had actually cut up footage and created his own phrase and augmented [it] to follow the idea of the song, but our label said we couldn't use any samples—even though we made it up—so our friend Simone, who is kind of like the real Neil Young, was in town in L.A., and we got her to say the sentence on her iPhone while we were in my sister's bathtub.
How did making Do Easy compare to making Palm Wine Revisited?
Do Easy was a real breeze. We recorded the entire thing in five days, which is a huge contrast to Palm Wine Revisited, which took over three years because my sister and I were busy playing in Austra. Looking back over that three-year period, we really did build a little language together as a band, and learned conceptually about what kind of artists we both were and were not.
I hear influences in >Do Easy> from mythology to folklore to Christian hymns. Even the steel drum is in there, which is unusual outside of Caribbean music today. How do you describe Tasseomancy's sound?
Not sure. Experimental pop? There's so much going on inside our swirl of a world. We're all very curious and probably have too much time on our hands, so we're constantly filtering and expressing these sounds and ideas that come to mind.
What's your favorite track?
I really like 'Missoula,' because it's very esoteric to me, but Sari—who wrote the song—hates it and never wanted to put it on the record. She loves a song I wrote while I was falling in love and thinking also of the Jewish angel of the apocalypse, Michael. It's called 'Wiolyn.'
Toni Morrison famously said that she wrote her first book, The Bluest Eye, because it was the novel she wanted to read. Do you listen to your own music when you're just chilling? Because there's nothing like it out there.
I'm not sure I've yet written a song that I'd like to listen to on repeat. I think that's always the intention at first, because I'll write about something that's on my mind that I really need to work through. But as soon as the situation has passed, it's hard for me to listen to it again.
Merch for this release:
Vinyl LP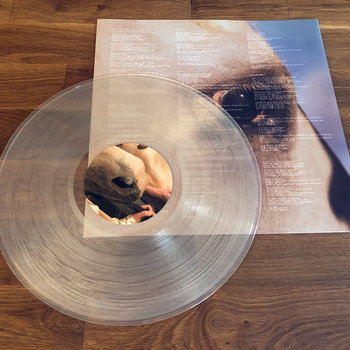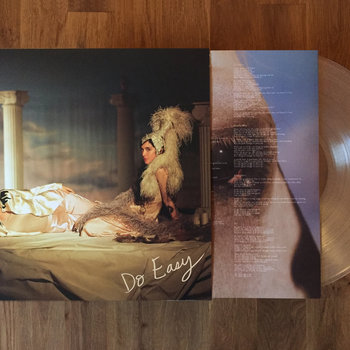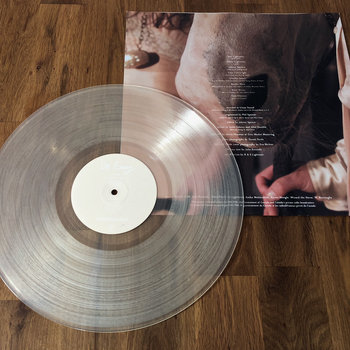 I would love to hear a Tasseomancy duet with Kate Bush or Florence & the Machine. Who would you love to collaborate with?
Well, up until a couple of days ago I may have said Leonard Cohen, who until his end of days was giving very generous and thoughtful concerts. So now the focus is on Joni [Mitchell] who is also a Canadian and a truly fascinating person, not just musically but also for her sharp, angular, and at times, very vast and bizarre mind. I think another fantasy collaboration, or I would call it a fantasy apprenticeship, would be with Alice Coltrane, who is a complete goddess figure to us. She made some synth-based records in Sanskrit in the 1980s that are constantly on repeat in our tour van, homes and hearts.
Do Easy is far more accessible than its predecessors, though it's still very much you. Do you worry about being 'commercially viable' or accessible to the masses? 
At the end of the day, all you can really do, is do your own thing—at least for us because we're both self-taught and never got off on mimicry or trying to recreate a particular song or sound. To us, music has always been very intense, personal, and alienating at times, but always a magical thing that somehow would arrive—usually through a lot of suffering.
Now we're sitting more in it, as in the language has lessened a bit from [the] pure raw expression of self-discovery and more into a conversation with a little wink and a handshake. To us it's a miracle that anyone is listening at all! To be honest 'commercial success' was never really on our radar. We've always been more drawn to the allure of 'the cult following,' where you allow your inner freak flag to fly and it resonates with 'your people' which can hopefully lead to meaningful conversations and potential creative collaborations. At the end of the day our primary concern is how we can become better artists, and so far commercial success always seems to take a back seat to that kind of stride.
—Chaka V. Grier