FEATURES
As Collocutor, Tamar Osborn Infuses Jazz With Influences From Around the World
By Dave Sumner · March 30, 2017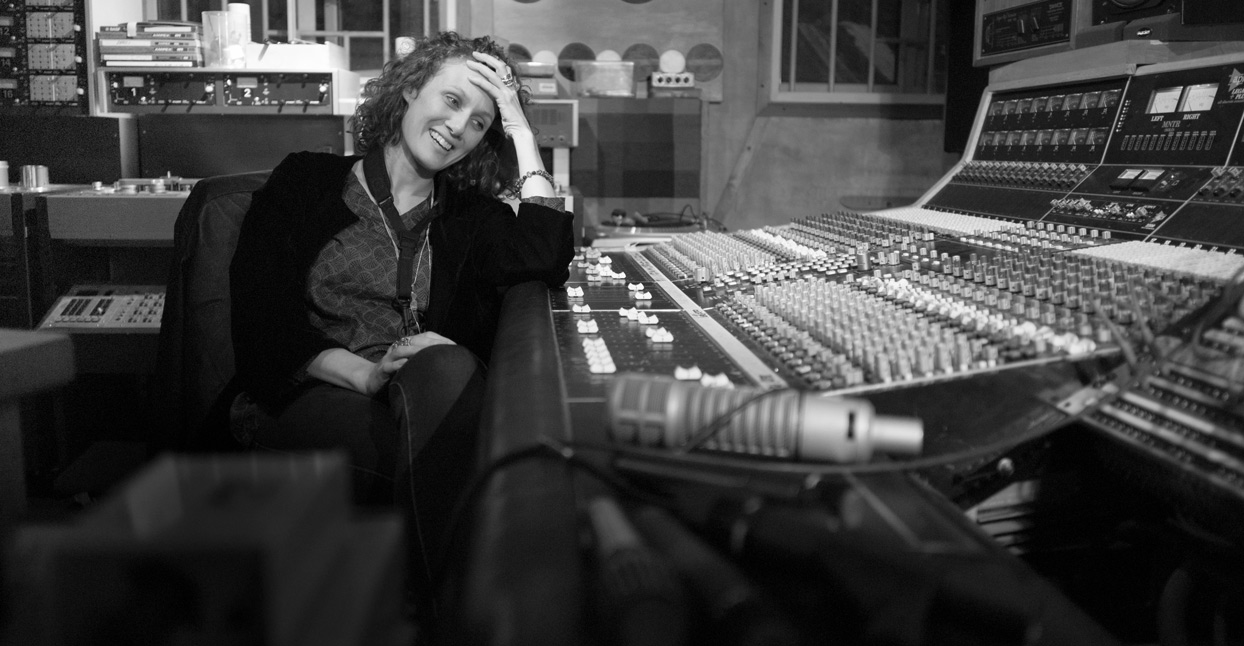 For more with Tamar Osborn, tune into the February 21 edition of Bandcamp Weekly.
"I've always been interested in music from other places, of what happens when humans from different cultures interact, seeing which ideas stick and how it comes together to create something new and redefining. And, hopefully, that comes through in the music," Tamar Osborn says. Her journey toward that goal is apparent on her new album, The Search. Osborn's background in Afrobeat, modal jazz, folk, R&B, and classical have led to a place where her ensemble Collocutor possess a sound that is difficult to categorize, but easy to embrace.
Merch for this release:
Vinyl LP
Both the 2017 release The Search and their 2014 debut Instead displayed a free-flowing style that incorporated a rich vocabulary of polyrhythms, intertwining melodic lines and a dynamic array of percussion instruments. But Osborn's journey began with formal versing in classical music.
"I trained in the classical tradition for a long, long time," she explains. "I started off on clarinet, and then saxophone came along after that. I also had piano, but my studies were clarinet and sax jointly until I went to college, and then saxophone became my study focus. There's a lot of techniques in arranging and composition that come through in Collocutor, particularly in the way I write for the horn section. It's similar to how I would write for saxophone quartet, thinking about how the voices blend together and how they join into a texture rather than just a melodic line. My classical degree informs these things today."
Eventually, Osborn gave in to the compulsion to explore the improvisatory setting jazz affords.
"I was always drawn to the modal style of jazz rather than bebop. The idea of substituting modal systems for harmonic structures to create the textures rather than working to a chord sequence, it always made a bit more sense to me."
But the sound of Collocutor isn't just modal jazz. It's the sum total of Osborn's prior and current music collaborations. The space-y spiritual jazz of her time in Emanative, the ska-dub-reggae influence from her time with the Fontanelles, her jazz collaborations with Indian drummer Sarathy Korwar, and the regional influences from her time with the African Express project.
"I played with a lot of different bands, and I think they all have a part in how Collocutor sounds. I've played for a long time with Afrobeat keyboardist and singer Dele Sosimi. He used to be in Fela Kuti's band, so he knows the tradition of Afrobeat. And he's based in London, plays with local artists, and he brings their experiences in with what he does.  In fact, we share musicians between his band and Collocutor," Osborn says. "And, actually, one of the reasons that Collocutor happened was I found that what I was writing didn't suit the bands I was in at the time, so I kind of had to create a new band to get there."
Merch for this release:
Vinyl LP, Vinyl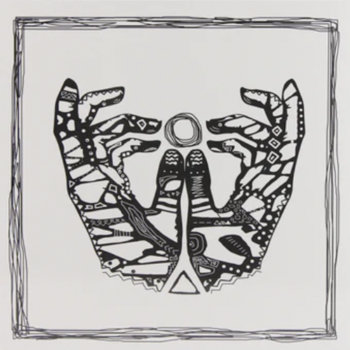 Collocutor made their introduction with the 2014 release Instead. Opening track "Archaic Morning" doesn't hold anything back. The mix of Afro-Jazz and Eastern influences are immediately apparent, carried upon the wings of an updated modal jazz sound that's strongly attuned to the motion of dance. "Agama" hits that same sweet spot, but comes on strong, with bolder pronouncements of melody. Grooves from electric guitar melt into the sympathetic tones from djembe. Ghanaian shakers and trumpet hold hands through the solos, the perfect marriage of rhythm and melody. It sounds spontaneous and immediate, and all of it is eminently joyous. But it was only the opening statement.
"Instead was simply a group of compositions that worked well together, but there wasn't any link between them other than the idea that they were all based on modal structures rather than harmonic structures," Osborn explains. "With The Search, there's a narrative structure to it all. It's a journey, and this journey starts dark and uncertain and from an uncomfortable place, then moves on through exploration, and ends with an arrival that's a place of hope and a new start." Osborn pauses briefly, before adding, "The idea really is for the listener to interpret the journey however they want to. I know what it means to me, but everyone has a journey of some kind. It can be anything."
The differences between the two recordings are more than just conceptual. While the two albums maintain a bird-of-a-feather relationship, they radiate presences distinct from one another.
Merch for this release:
Vinyl LP
The Search will never get tagged as moody or tranquil, but it does possess a contemplative nature. Refocusing the role of percussion to provide myriad textures has the immediate effect of molding cadences more thoughtfully. Two different percussionists with two different approaches add all kinds of rhythmic wrinkles. Magnus Mehta brings a classical background and an embrace of global folk music instruments, while Maurizio Ravalico goes the DIY route and creates instruments out of anything that piques his interest or just happens to be conveniently lying nearby.
"I'm trying to write to the strengths of the musicians involved," Osborn emphasizes. "So the percussion took on a whole different level on the second album as compared to the first album."
The interspersed "conversations" also add to the new album's cerebral nature. The smaller groupings and their purely improvisational nature allow the individual personalities to emerge on an album that abides primarily from an ensemble perspective.
"The conversations represent introspective moments for the person that's on the journey," Osborn explains. "And there was no guideline for what those conversations could be. They could be anything the musicians wanted them to be. Eventually, they found their own place within the narrative, as well."
The best example of that scenario plays out with the heat laid down by guitarist Marco Piccioni on the title track. It provides an unrelenting edge that would've sounded alien on Instead, but it snaps right into place with the intense focus of the "Conversation" pieces. It also reveals itself through the gentle melodicism of "Arrival," and how the softer touch carries peacefully on the tides of the tempo.
"The idea to use the conversations as interludes came about on the live gigs. We were doing one or two covers along with the original stuff, which just allowed everyone more freedom to improvise, to lose the structures and for people to play more as themselves, and I wanted to bring that into the new album in some way. I realized I wasn't doing it so much in the compositions."
The initial inspiration of The Search arrived with Osborn putting pen to paper, but the album's development happened in a live setting. "Having played everything live allowed us to discover the elements that worked well, or not," Osborn adds, laughing. "And we all knew the music inside out by the time we went into the studio."
"Although there are big improvised sections in all of it, there's a lot of structure. There's a lot of composition, and I get quite particular, so it's gotta be played right. So having done it all live made that part of being in the studio that much easier. We didn't have to be so much heads in the written music, because we all knew the structures already, and that helped the interactions. It also meant that we could experiment."
The pure distillation of the experimentation is at its most potent on the improvised "Conversations." The pairing off of the saxophones of Osborn and Mike Lesirge creates a dialog with an immediacy that drives the back and forth ferocity up several notches. It's a similar pattern when the guitar and percussion of Piccioni and Mehta match up, but has more of a soothing effect. And when Ravalico's percussion meets up with the muted trumpet of Simon Finch, it has a curiously whimsical tone. And all of this stands out from the album's proper compositions while also managing to fall in line with the album's narrative arc.
Merch for this release:
Vinyl LP
"My compositions, they all come from me and my life, and the sum of what I do, and what I've done as a musician. And so I've created a kind of story about traveling, and new experiences, and landing in strange places. And you just throw yourself into it, just dive headlong into all of the experiences that you can find there with a little space in the middle for a little pause for breath."
"The name Collocutor means a person taking part in conversations," she adds, "so having that larger improvised element in the album was quite important, because music is a conversation, however you want to look at it. And that works in any number of directions: the conversations between composer and musician, the conversations between each of the musicians, even the interactions between the musicians and audience, those are conversations, too. Because what they give you back is very important in how you play."
—Dave Sumner