FEATURES
SXSW Recap Day 4 & 5
By Ally-Jane Grossan · March 21, 2016
Bombino
Final Remarks
Ally-Jane Grossan, Senior Editor: You only live once is a phrase abbreviated to #YOLO in recent years, and one I wish I had applied a bit more to my first year at SXSW. My four days in Austin were filled with unforgettable performances, sweaty mosh pits, missed opportunities and dance floor narcolepsy. I was overwhelmed immediately, and without having a firm grasp on the venues to start with, there was a lot of bumbling around in the dark (or bright sunlight as was often the case). A few too many early turn-ins because of a gross cold I picked up on the flight there, but still, there were plenty of those "only at SXSW" moments: Running into old friends, colleagues and, in one case, a pop-punk band I loved at age 11.
The highlight for me was Thursday night at Swan Dive. Inside the pretty (painted almost entirely white) venue was a line-up of three of the bands I came to Austin to see: Greys, Prince Rama and TEEN. Then outside, competing for the crowd, was a rap showcase featuring Michael Christmas. So many things to hear in just one space. Next year, I'm coming armed with an arsenal of antibacterial products and even fuller schedule.
J. Edward Keyes, Editorial Director: That this year's SXSW festival ended with gunshots was a stark conclusion to what had been a mostly excellent week. And while, thankfully, no one was injured, it was a sobering reminder that the weird undercurrent of ugly chaos that emerged in full force at the festival in 2014 and '15 might have been stilled this year, but wasn't completely silenced.
It was also disheartening on a strictly personal level to wake up to that news, because this was easily the best time I've had in Austin in years. Though I couldn't summon more than a yawn and an eye-roll for the last-minute party-crash by Drake Saturday night, his appearance felt more like an afterthought than an actual capital-E "Event!"
The week felt like it belonged more to up-and-comers, which always makes for a more interesting festival for me. You could argue that every year in Austin is what you make of it; I'd counter that, in the recent past, the corporate grotesqueries and major-label spotlight-hoggers loomed large even for those of us who were actively turning our heads in the other direction. This year, I saw a lot of great music, of all genres, from all over the world. After decade of attendance, I'd really like to try to take a year off from SXSW next year. I say this every year, but I mean it this time. It was a good week that ended badly. I'd like to take a breather from it with (mostly) good memories.
Best Thing I Saw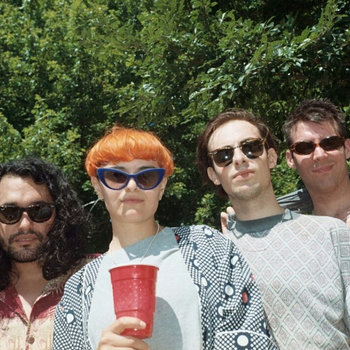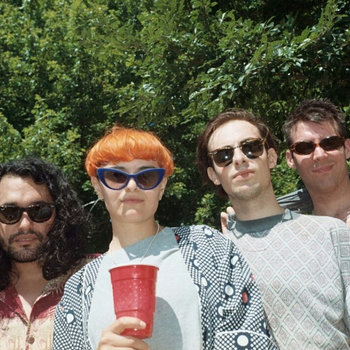 AJG: Los Nastys from Spain are loud and happy to be alive. The lead singer, who has a very good Noel Gallagher haircut, bounces around the stage wailing. The other members join in for constant back-up "ooohs" and "aaahs." A seriously kick-ass drummer keeps the whole operation loud and tight in a way that American bands seem to have lost interest in. It was one of the longer sets I saw all week, and I wasn't alone in wishing it would go on all night.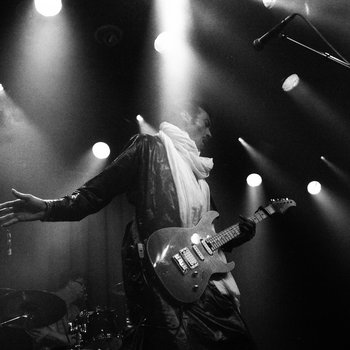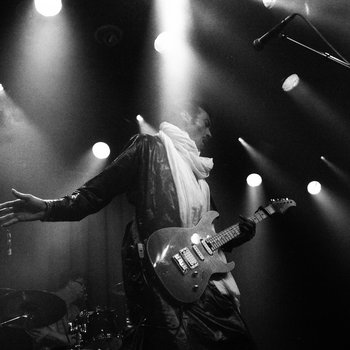 JEK: With his hurtling, revved-up take on Desert Blues, Bombino, from Agadez, Niger, turned the Parish on Sixth into a whirlwind of sound and movement Friday night. Other practitioners of the genre, like Tinariwen and Terekaft, double down on the music's hypnotic aspects, lacing together strands of guitar into brilliant, mesmerizing patterns. Not so Bombino; his performance emphasized the music's visceral power: the percussion boomed like cannon fire and the guitars slashed and looped like spools of barbed wire. Imagine Led Zeppelin as dance music, and you're getting close. The set was pure euphoria, built on the kind of deep grooves that demand movement; Bombino took a crowd dead on their feet from a week of wandering in the blazing Texas sun and shook them back to life.
Second Best Thing I Saw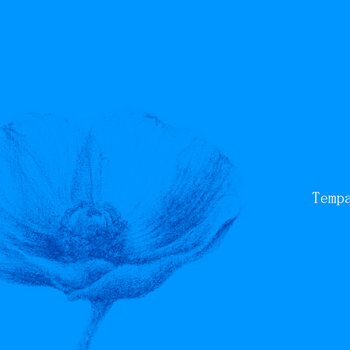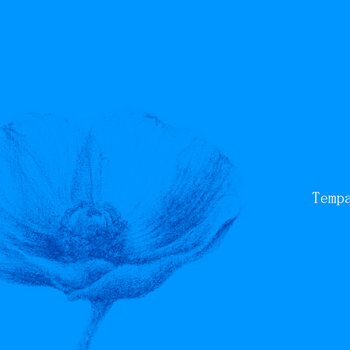 AJG: Language is rarely a barrier in music but at the Japan Night showcase at Elysium it made things a little tense. The four members of Japanese band Tempalay took the stage and proceeded to conduct one of the strangest soundchecks I've ever heard. The lead singer, wearing sunglasses, mumbled into the microphone while the keyboardist translated. Once they started playing, their sound was relaxed but technically perfect and precise. I caught a few whiffs of Of Montreal in there. There's a trend towards distortion and layering of disparate instruments that I saw during the week, but Tempalay play their soft rock in clear crisp channels, reminiscent of early Beach Boys.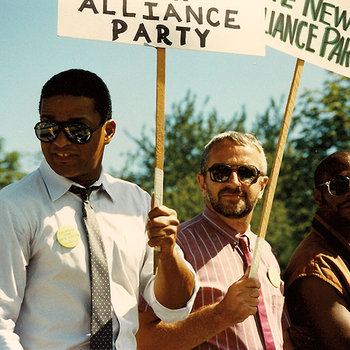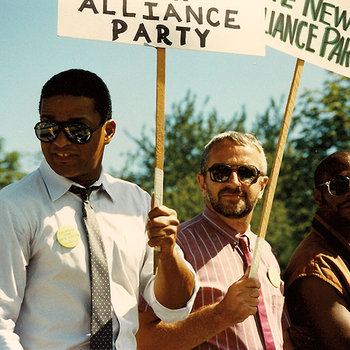 Merch for this release:
Vinyl LP, Compact Disc (CD)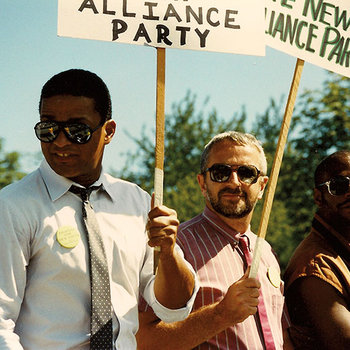 JEK: In 1973, Patrick Haggerty released a private-press album of slyly-suggestive, proudly-gay country songs with his band Lavender Country and promptly disappeared from sight; the initial run of the record was only 1,000 copies and it was unlikely that country music (or, perhaps more accurately, the country in general) was ready to embrace songs with such delightfully raunchy bon mots as, "There's milk and honey flowin'/ when you're blowin' Gabriel's horn." The record's rediscovery and reissue by Paradise of Bachelors two years ago earned Haggerty long overdue critical praise, and at his set at Barracuda on Friday afternoon, he performed for a raucous audience who laughed at all his punchlines and greeted every song with ecstatic applause. He deserved it: his voice is stronger and sweeter than ever, arcing high above his band's loose, rollicking honky-tonk, capable of making even the most ribald lyrics sound warm and tender. The songs sounded bigger and fuller than their recorded counterparts, big booming square-dance numbers delivered with a sly wink. It was a performance that reverberated with pure joy, and was easily one of the week's standouts.
Best Thing I Ate
AJG: After days of hearing about the best tacos in town, I finally dragged myself to Torchy's. This is Tex-mex my friends. Two huge fluffy corn tortillas loaded with cabbage, two kinds of sauces, corn and anything else that will fit. The Mr. Pink taco with paprika-drenched ahi tuna was a clear winner, as was the famous neon orange hot sauce. Also, queso. Something to have once and immediately regret.
JEK: I would be remiss if I wrapped up these recaps without mentioning the breakfast tacos from Royal Blue Grocery on Congress. They held me down every single morning—irresistibly soft flour tortillas stuffed with scrambled eggs, melted cheese and a combination of various spicy meats that changed every day. They were a reliable source of comfort and energy as I worked to summon the strength for another day of show-going.
The One That Got Away

AJG:  It's hard to find glamour at SXSW—or perhaps I'm just looking in the wrong places. Most of the bands I saw were on their fourth or fifth show of the week, and even the big players in the recording industry dress down for the sweaty week of long walks between venues and shade-less outdoor showcases. But at around 9pm on Friday night, a very glamorous Japanese rock star crossed my path, dressed in an impeccable cream-colored suit with shoulder-length hair to match. His name is Yoshiki, the super-drummer of Japanese rock band X Japan and the subject of a new documentary titled We Are X. I've come across the band before but didn't quite put it together on the spot. Yoshiki's drumming is world famous and I was devastated to find out that I had missed his set earlier in the evening.
JEK: Pure exhaustion got the best of me once again. Though I was determined to stick it out at the Stones Throw Showcase Saturday night to see Anderson.Paak & Knxwledge, their midnight set time seemed further and further away with each passing minute. I made it as long as I could, but eventually tapped out early and collapsed in my hotel bed. I'll be honest: I was kicking myself the next morning.
Best Stage Persona
AJG: With broken strings three quarters of the way through their set, Bombino were still unstoppable. At 1:45am the crowd was one of the most engaged I'd seen throughout the entire festival. This band of fierce Tuareg musicians from Niger were so much more than gripping. In interviews, the lead singer has cited Hendrix as an influence and at some points in the set, the resemblance in sound was uncanny.
Lulacruza
JEK: With songs that had the same otherworldliness as prime Kate Bush, Lulacruza's set at the Parish on Sixth early Friday evening felt more like a religious service than a pop performance. Part of this was owed to Lulacruza herself: dressed in a blazing, multi-colored dress, twisting her hands high above her and lacing the air with incense, she was as mesmerizing to watch as she was to listen to—a priest tapped into the source, delivering divine transmissions to her congregation.