FEATURES
SXSW Recap Day 3
By Ally-Jane Grossan · March 18, 2016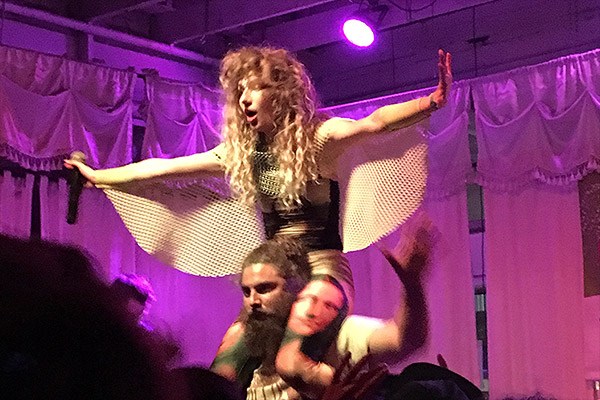 Prince Rama
Opening Remarks
J Edward Keyes, Editorial Director: Three days in, and this year's SXSW is maintaining its relatively relaxed vibe. I, on the other hand, could probably use a little bit more downtime—this was the day running from one end of Austin to the other officially started taking a toll on my body, and a few of my best-laid plans were foiled by sheer physical exhaustion. More on that later.
Ally-Jane Grossan, Senior Editor: Day 3 was a whirlwind. From 8pm onwards I was bouncing between the Car Park Records showcase at Swan Dive and the Secretly Group showcase at Barracuda, with the Hardly Art showcase at Cheer up Charlie's in between. There was way too much going on. Also, it should be noted that it was St. Patrick's Day and 6th street looked like the zombie apocalypse.
Best Thing I Saw
AJG: Michael Christmas. With a set that lasted just over 20 minutes, this 21-year-old rapper from Boston was easily the best thing I saw. The hip-hop showcase behind Swan Dive at some points had more rappers on stage than members in the audience. That was not the case with Michael Christmas. Commanding the stage all by himself, he's a rapper who can't stop smiling and was visibly giddy to be at SXSW. He performed a song called "Bubbling" and got the entire audience to chant along with him. It's the sort of engagement that's really hard to pull off in a back yard under a plastic tent. I'll forgive him for not playing my favorite track "Taco Truck" from his 2014 release Is This Art?
JEK: Yup. Hands down, Michael Christmas. His songs were full-on powerhouses. Though he hails from Boston, they had all of Southern Hip-Hop's bounce and groove, and he whittled syllables down to short bursts of sound, making the whole thing feel more frantic. "Video Game" was a full-body freakout, Christmas racing through the song's center, eerie, icicle-like synths plunging down around him. He piloted his voice throughout the set like he was skiing a slalom, swerving deftly between the beats and occasionally opening up into a smooth, relaxed glide. He demanded participation, frequently exhorting the audience to jump, throw their hands up, to move with the beat. It was physically impossible to refuse. I've never seen a crowd go from listless to ecstatic so quickly. It was one of the best sets I've seen over the last three days.
Second Best Thing I Saw
JEK: Natisú flew all the way from Santiago, Chile to end up in a venue that had all the charm and atmosphere of an upscale Office Max. So it impressed me even more when she and her band opened their set by tearing into a throbbing swamp-blues number that wouldn't sound out of place on PJ Harvey's To Bring You My Love. Their set maintained that dark energy throughout: the bass groaned and buzzed, and Natisú's roaring, siren-like voice ripped its way up the center. It was glorious and destabilizing. The other people in the white-walled wine bar clutched their Chardonnay. I moved closer to the front.
Best Thing I Ate
AJG: I made the rookie mistake of catching a cold at SXSW so my priority was finding something hot for my throat during the day as I flitted back and forth between the Pitchfork showcase and meetings. Thank god for ramen. In the middle of the insanity on 6th street is a very solid ramen place called Daruma. A steaming bowl of their Shio ramen, aka Japanese grandmother chicken soup, was just what I needed.
JEK: I spent most of the night on the west side of Austin, which I'm not as familiar with, so finding a place to grab a quick bite proved to be a challenge. I finally found a pizza place called Il Forte, ordered two slices, and was immediately approached by a garrulous Italian gentleman. The restaurant had just opened, he explained, and he was in town to help out the owner, who was a friend. (The owner's wearied look caused me to believe perhaps "helping out" was an inaccurate characterization.) He asked where I lived and—what a coincidence!—he also lived in Williamsburg, briefly. Have I tried the limoncello? I have to try the limoncello. He poured me a healthy glass. His monologue continued unabated until another festival goer arrived, who mentioned he lived in Bushwick. What a coincidence! My new friend also lived in Bushwick for a spell. What did I think of the limoncello? I liked it? Have another glass! This routine proceeded until I was served two slices of genuinely delicious thin crust pizza, all of which was accompanied by color commentary from my new best friend. When I was leaving, two more customers had walked into the restaurant and were immediately handed paper cups full of limoncello. I couldn't hear if he'd also lived in the city where they were from, but I'd lay even money that he had. It was like eating dinner in a Fellini film.
Best Stage Presence
AJG: I parked myself at the international day stage inside the convention center which has some of the best music at the festival in awful, sterile meeting rooms. A singer from Hyperbad named Mai Nimani took the stage in a hot pink traditional Pakistani outfit and began to sing as if she were in a packed concert hall, not Level 4, Ballroom G. Her band followed suit, drumming and strumming with an astonishing intensity.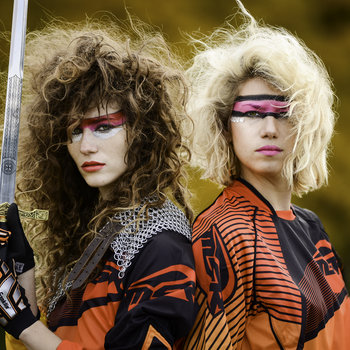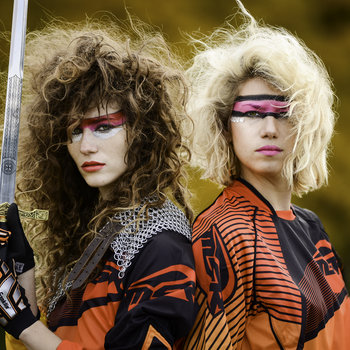 JEK: This one goes to Prince Rama, easily. The band has always had a flair for showmanship, but their performance at Swan Dive was next level. Decked out in neon clothes and makeup, they tore through the majority of their blazing new record Xtreme Now. I don't think there was a second they stood still—Nimai Larson pogoed endlessly behind the drum kit, her sister Taraka accented each phrase with sweeping arm gestures and acrobatic dance moves. At one point she produced a sword that I was fully convinced she was going to make a show of swallowing. Late in the set, she disappeared into the audience and emerged on the shoulders of a crowd member, where she remained for the duration of the final song. It was a shot of pure energy, direct and unfiltered.
The One That Got Away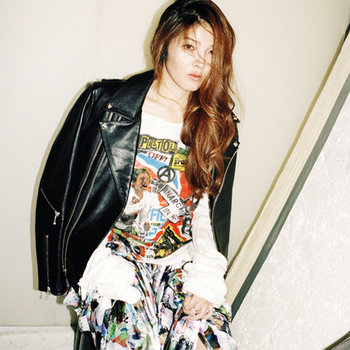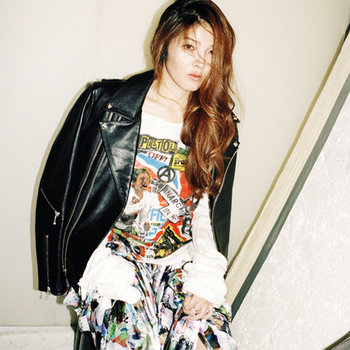 AJG: I missed South Korean songstress Neon Bunny early in the day. I'm obsessed with K-Pop but Neon Bunny is so much more than that. She cites Ella Fitzgerald and Dinah Washington as influences and sings over dreamy, slightly cheesy pop music.
Merch for this release:
Compact Disc (CD), Vinyl LP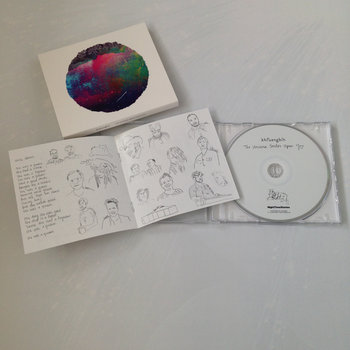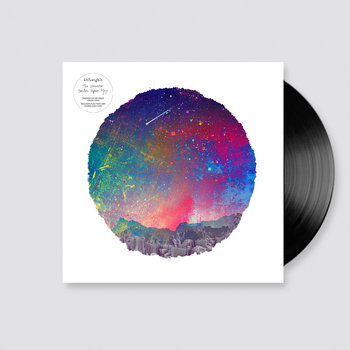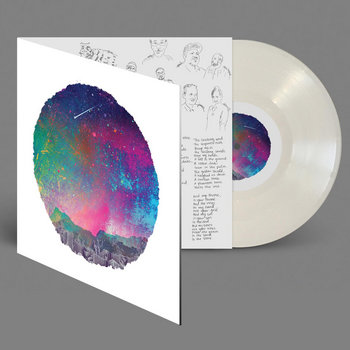 JEK: A 15-minute "power nap" turned into a 90-minute "actual nap," meaning I slept through my alarm and missed joining our Chief Curator Andrew Jervis to see Khruangbin, which sounded like it would have been completely up my alley. I'll do a better job of pacing myself today.
Best Mosh Pit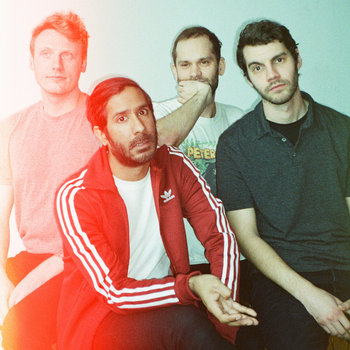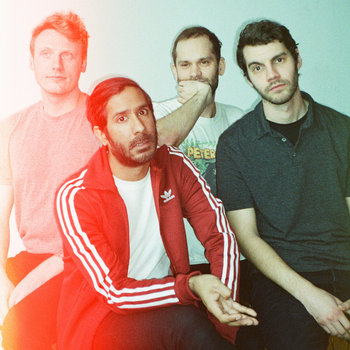 Merch for this release:
Vinyl LP, Compact Disc (CD)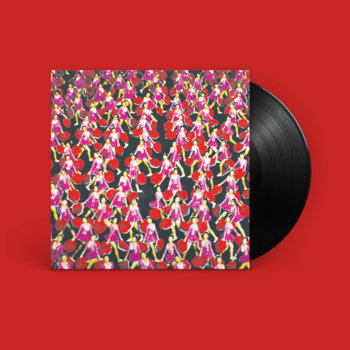 AJG: I'm adding this category. I saw Greys at Swan Dive, who are easily the most dynamic punk band in North America. However, some of the songs on their virtuosic album Outer Heaven (out 4/22), make for a confusing mosh pit. They start as thrashing punk but are frequently interrupted by melodic rests which created a sort of freeze-dance-style mosh pit. It's like interval training aka the Crossfit of mosh pits.
Random Notes
AJG: Early in the day I saw Sharkmuffin (the best name) rip it up at Empire. The lead singer sounds like a modern Siouxsie Sioux. Also of note: Dilly Dally did an incredible cover of Drake's "Know Yourself."
JEK: Xetas from Austin delivered bone-rattling noise-punk at ear-splitting volume, making for one of the day's more bracing and thrilling sets. Little Simz was also a straight shot of pure energy, rapping with fierce determination, like she was delivering a sermon over the heat-warped beats. And KING's elegant R&B was the perfect start to the day, their vocal harmonies lacing together beautifully in the early-afternoon sun.