FEATURES
SXSWatch: The Powerful Spitfire Storytelling of Cuba's La Dame Blanche
By Ally-Jane Grossan, Amaya Garcia · Photos by Daniel Cavazos · March 16, 2017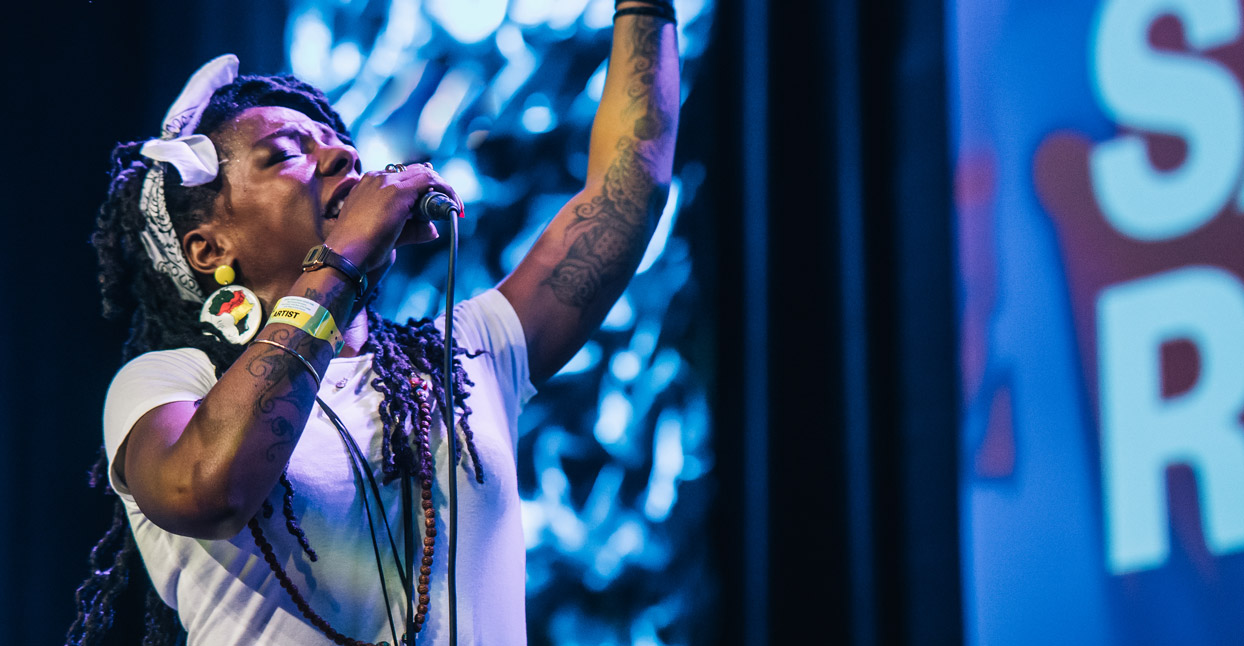 As soon as you hear Yaité Ramos talk about her journey, from developing as a classical musician in the famed Escuela Nacional de Arte in Cuba, to finding her voice as a hip-hop artist in the streets of Paris, it's evident that she's a warrior—battle-tested and not afraid of the unknown. Artistically, she identifies herself as La Dame Blanche, a nod to the scary yet benevolent ghost at the center of a French opera of the same name, but also a picaresque wink at her status as a santera and a black woman. She's a raconteur. With the flute as her chosen weapon, and Marc Babylotion Damblé of the Orisha's providing the beats, she marches on-stage and raps about the characters, hardships, joys and lived experiences between the two places she calls home—France and Cuba.
On 2014's Piratas and 2016's 2, her spitfire rapping and strong delivery are underscored by bass-heavy staccato beats, turntable scratching, and a sophisticated mixture of cumbia rhythms intermingled with dancehall, Cuban rumba and son. In the midst of this fusion is Ramos' flute, is sweet, bucolic melodies rounding out her signature sound and giving her music an emotional breadth that reveals the heart underneath the combativeness. After years of touring across Europe and the Americas, she's finally performing at one of the music industry's biggest events, South by Southwest in Austin, Texas.
Ballroom D at noon on a Wednesday in the Austin convention center is hardly a match for La Dame Blanche. In front of a small audience in a cavernous grey room she took the stage wearing reflective aviator sunglasses with a lit cigar in one hand, and made her SXSW debut by belting out the word "Maria." To her left, a DJ dropped a chorus of support and to her right, a live drummer joined in. You may have to speak Spanish to fully understand the nuances of her lyrics, but the intent comes through just fine. Her swagger on stage and the way her impressive register suddenly drops at the end of a line is reminiscent of Missy Elliot. After the first ballad, she grabbed a flute, gripping it like a baseball bat and resting it on her shoulder before launching into a jarrings classical melody. Later in the set, she retreated to the back of the stage, only to emerge with her arms in a boxing stance, slowly lurching forward, as if sparring with the small, but captive audience.
Bandcamp caught up with Ramos on her way to SXSW to talk about her performance at its Sounds of Cuba showcase, the stories she likes to tell and why—after years of performing jazz and classical music—she chose hip–hop as her medium. The interview was conducted in Spanish with English translations below.         
Merch for this release:
Vinyl LP, Compact Disc (CD)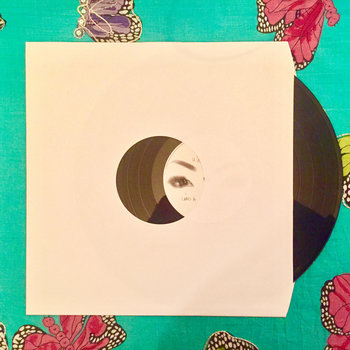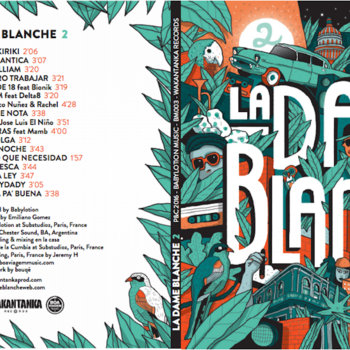 You're playing South by Southwest for the first time in your career, closing the Sounds from Cuba showcase after performances from other Cuban artists on the rise, like Diana Fuentes, Alex Cuba and David Blanco. This is the first time your fellow Cubans heard you as La Dame Blanche. How does it feel to perform alongside them?
The truth is, getting to perform and see my Cuban colleagues is always impressive —you have to be really prepared to be up to their standard. I wanted to play a little bit of everything; music from my past records and a sample of the new one. We'll see what my Cuban brothers and sisters will think about the project, if they like it or not. They've always seen me playing Latin jazz or as a classical flute player. This is the first time performing an electronic music based project, with a more popular sound, so let's see. Maybe they'll ask me 'Yaité, have you gone completely mad?'
La verdad que encontrar a mis colegas cubanos siempre es impresionante. Uno tiene que prepararse bien para estar a la altura. Quiero hacer un poquito de todos mis discos, y también un poquito del próximo disco. Vamos a ver mis hermanos cubanos qué van a pensar y a ver si les va a gustar. La verdad que es un género que presento por primera vez. Ellos siempre me han visto haciendo Latin jazz o como flautista más clásica. Esta es la primera vez que voy con un proyecto electrónico, con un sonido propio, y vamos a ver qué pasa. Tal vez me dicen: 'Yaité, ¿pero estás completamente loca?' 
It must be nerve wracking, specifically because your musical pedigree must create enormous expectations. Your father is Jesús "Aguaje" Ramos, musical director of Buena Vista Social Club, a band known for being the torchbearers of Cuban music around the world, and you're a classically trained musician. Why did you move away from classical genres and gravitated towards hip hop?
Who could've told me that I would be using hip-hop as a means of expression? It seemed impossible because I like music that is complex. I'm all about performance, but this is where life has taken me and I'm really happy about it. I think the style is very organic; it made me step out of my routine and create a different identity. With hip-hop, I can use all of my knowledge—I can sing, rap, play my flute, and mix sounds. I've been living in Paris for 18 years and there's also a rich musical tradition there. I learned a lot of things from [long-time producer] Sargento García and Emiliano Gómez [El Hijo de la Cumbia]. They were my first foray into popular music.    
Life has hit me a couple of times and I'm all about the comeback, so I thought, 'I'm gonna do something completely different.' It's my last bullet, so to speak, and I want to see if it works. This is my most honest work. Not that my other projects haven't been sincere, but I think [with this genre] I can express myself and let people see who I really am. It's where I'm most faithful to myself.
¿Quién me iba a decir a mi hace algunos años atrás que iba a expresarme por medio del hip hop? Era imposible, porque a mi me gusta la música compleja, la performance, pero es la vida que me ha traído hasta aquí. Yo creo que es un estilo muy orgánico, y me hizo salir de mi rutina musical. Me hizo identificarme de otra manera. Aquí puedo reunir todo mi saber —puedo cantar, rapear, tocar mi flauta, mezclar sonidos. Llegué a París hace 18 años, y allí hay una riqueza musical muy fuerte. Aprendí muchas cosas con [mis productores] Sargento García y Emiliano Gómez (El Hijo de la Cumbia), quienes me ayudaron en mis primeros pasos en la música popular. Llegó un momento, con los golpecitos de la vida y la revancha, dije 'yo lo voy a hacer de una manera totalmente diferente'. Es como mi ultima bala, a ver si funciona. Es un proyecto muy sincero. No es que los otros no lo hayan sido, mis proyectos de jazz y las otras cosas, pero yo creo que aquí me expreso y la gente me ve a mi misma. Es mi música más fiel.
Merch for this release:
Vinyl LP, Compact Disc (CD)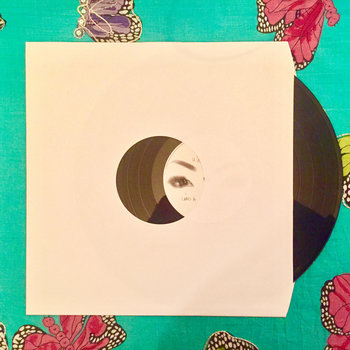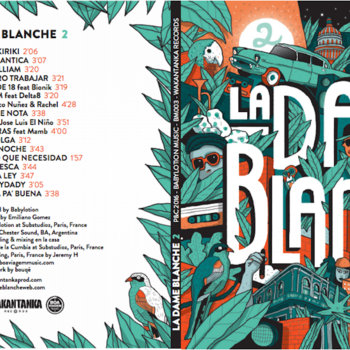 I can imagine moving away from your father's music (son, bolero, guajira) and finding your identity in a genre as far away from that heritage as possible must've created some resistance on his part.
When I presented this new project to my dad, he didn't pay an ounce of attention. He said, 'You don't know what else to make of yourself.' But, after that, when his friends and colleagues started telling him they saw me performing, he slowly came around. It's the first time my dad had been interested in my work. I'm super happy because now he's reacting. He calls and asks me which country I'm in, when's the next record coming out. But it's very difficult, and it's not only my dad. My uncle is Mayito Rivera, ex-singer of Los Van Van. It's one of the biggest musical families in Cuba and believe me, convincing them is difficult. But I'm confident in my music and in this movement, and if this isn't it, then I haven't understood a thing.
Cuando le presenté este nuevo proyecto, no me hizo ni gota de caso. Me dijo: "ya tu no sabes que vas a inventar". Poquito a poco, como se había enfrentado a que sus amigos, sus colegas le decían 'vi a tu hija por aquí, vi a tu hija por allá', empezó a prestarle atención. Es la primera vez que mi papito se interesa un poquito por el trabajo que estoy haciendo. Estoy super feliz porque ya empieza a reaccionar, me llama, me pregunta en qué país estoy, qué voy a hacer, cuándo sale el próximo disco. Pero, es muy difícil, y no es solamente mi papá. Yo soy sobrina de Mayito Rivera, ex-cantante de los Van Van. Es una de las familias musicales más grandes de Cuba, y para convencer a esa gente es dificil, creeme. Pero, yo estoy segura de esta música y este movimiento. Es donde soy lo más sincera posible, y si así no es, no sé cómo es entonces. No he entendido nada.
Your delivery is very strong and confident, even combative. It's fitting considering the stories you're telling in your songs. On your album 2, you celebrate the empowerment of women in patriarchal societies ("Obrera"), dealing with pain and nostalgia through a connection with nature ("Kirikí"), santera spirituality and, funnily enough, gossip folks in your neighborhood ("Olga"), among other themes. What are the stories you want to tell, and why is it important for you tell these stories?
These characters I talk about are from my own barrio back in Cuba, so a lot of people can identify with these stories.They're all very real, lived experiences, some that I've cried about, some that I've been happy about. On 2 there's a song called "William," and William is my own brother's story. I talk about Blanca, about Olga, who's my neighbor. Wall to wall, those are my people, and that's the most beautiful thing that has happened to me. It's the little details that make up a life, that make you move forward, and that's what I'm trying to talk about. My lyrics come from those moments. Instead of treating these stories as keepsakes in a box, I want to tell the world. Now, for the third record, I'm talking about other adventures, other countries, other characters.
Estos personajes son de mi propio barrio en Cuba. Son historias muy reales, todas muy vividas, lloradas y disfrutadas también porque no todos son problemas. Muchas veces la gente se identifica con este tipo de personaje, este tipo de historia. En 2, hay una canción que se llama "William" y es la historia de mi propio hermano. Hablo de Blanca, de Olga, mi vecina. Techo con techo, pared con pared, esas son mi gente, es lo lindo que me pudo haber pasado. Son detallitos de la vida que te hacen salir hacia adelante y ese es el mensaje. Muchas de estas historias, de estas letras, vienen de estos pequeñitos detalles de la vida. En vez de guardarlas en un cajón, es mejor que salgan a la luz. Ahora ya con este tercer disco que estoy realizando, son otras aventuras, otros personajes, otros países.
"William" impressed me a lot, specifically because it's a very real and critical tale of police brutality. Considering Cuba's history of censorship, do you feel like you have to tread lightly on these subjects?
I always have to have a certain sensibility when writing because I'm Cuban, and I always want to be able to visit Cuba. The day that I have the most minimal problem getting into the country, maybe I would change my way of writing. If I go to Cuba and they don't let me perform that song, then I won't sing it, but I'll sing many others that showcase other realities because it's my story. I think that's a better way to go into combat. Cubans, we always have to be mindful of that. I can't live without going to Cuba because my whole family is there, so I have to be subtle when talking about where it really hurts, what are the real problems. The real problem [in "William"] is, why didn't this happen to me? Why did it happen to my brother? It would've hurt me less if it had happened to me.      
Hay que ir siempre con esa sensibilidad a la hora de escribir porque soy cubana, y yo quiero entrar a Cuba siempre. El día que yo tenga el mínimo problema para entrar a Cuba, tal vez ahí mi manera de escribir sería diferente. Si voy a Cuba y no me dejan cantar esa canción, yo no la canto, pero voy a cantar tantas otras que tienen otras realidades porque es mi historia. Por ahi esta mejor el combate. Los cubanos tenemos que tener eso pendiente. Yo no puedo vivir sin entrar a Cuba porque allá está toda mi familia. Tengo que tener esa sutileza al hablar, decir realmente donde me duele, cual es el problema real. El problema real es ¿por qué no me pasó a mi? ¿Por qué le pasó a mi hermano? Me hubiese dolido menos si hubiese sido yo.
Merch for this release:
Vinyl LP, Compact Disc (CD)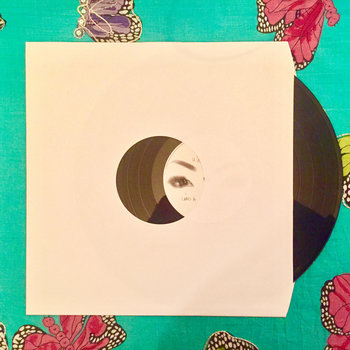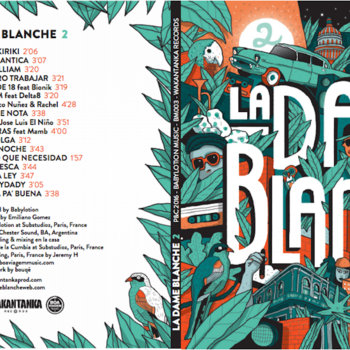 Your new song, "Dos Caras," a collaboration with Mexican cumbia sonidera giant Celso Piña and rapper Serko Fu, was released on International Women's Day. What story does the song tell and how did you get Celso Piña involved?
I met Celso Piña when I worked with Emiliano [El Hijo de la Cumbia]. It's the best thing that has ever happened to me. I adore that man; he's like a brother to me. From the time I wrote "Dos Caras," I knew that I was going to sing it with him. Most of the lyrics I write come from impulses, so this is the story about a duplicitous person, that friend that you think will always be there but then they turn on you. It could happen with a friend, a partner, even with your own family. [laughs] This is the first time someone's asked me this question, so I need to prepare a better answer. If I tell you the whole story, it'll be very evident to whom this song is dedicated to.   
Conocí a Celso Piña cuando trabajé con Emiliano (El Hijo de la Cumbia). Eso es lo mejor que me ha pasado. Mira, ese hombre yo lo adoro, es como un hermano para mi. Esta cancion, yo la escribí y desde el principio sabía que iba a cantar con el. Las letras de mis canciones salen de un impulso, y es concentrado en el fenómeno de doble personalidad, de ese amigo que crees que siempre está ahí y se puede virar completamente. Te puede pasar con un amigo, con tu pareja, te puede pasar hasta con tu propia familia, ¿no? Se trata de eso. Tengo que prepararme, porque es la primera vez que me hacen este tipo de pregunta. Si cuento la historia va a ser un poco evidente para la persona a quien es dedicado, así que voy a tener que buscar bien como responder estas preguntas.
Now that you started out with this great single, what can we expect to hear on your next record?
My style is always under construction. I'm always looking for new sounds. Musically, I like to be at the forefront, I like what's in style … I'd be in 2018 if it were possible. I'm almost finishing up the third record and I'm cooking up a storm. This album is coming full force with a lot of spirituality, as much as my other albums. I feel more confident in my flow, more confident in the fusions, how to mix voices, how to perform better. My flutes will always be present, but I'm not shy anymore. I'm really going for it.
Mi estilo siempre está en creación. Siempre estoy buscando sonidos nuevos. A mi me gusta la actualidad musical, me gusta la moda, me gusta estar en 2018 si es posible. Ya casi cierro el tercer disco. Estoy cocinando algo terrible. Este disco viene con mucha fuerza, mucha espiritualidad como los otros. Aquí ya me siento un poco más segura de mi flow, de cómo fusionar, mezclar las voces, la performance vocal con el rap. Mis flautas siempre están presentes. Estoy menos tímida y realmente me lanzo.
—Amaya Garcia
—Additional Reporting by Ally-Jane Grossan