FEATURES
Swamp Dogg Teams With Bon Iver For an Auto-Tuned Take on the Blues
By Blake Gillespie · September 11, 2018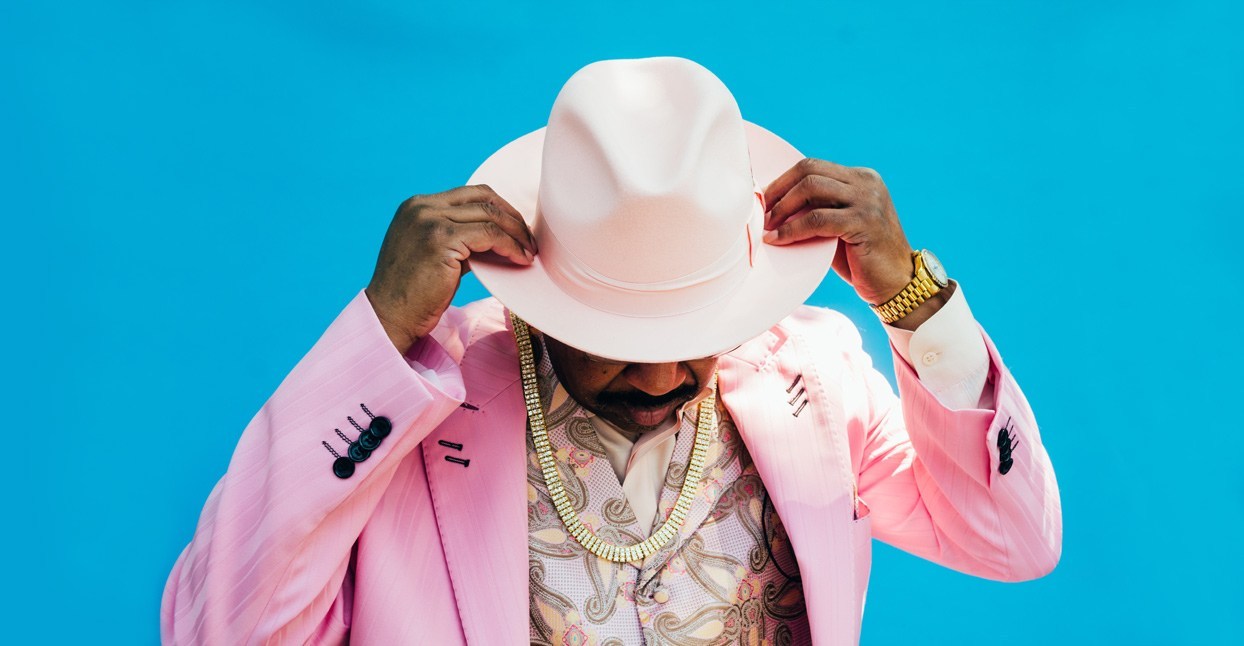 Jerry Williams, Jr., did it all before it was ready to be done. In the early '70s, after performing and songwriting for major labels under the name Little Jerry for several years, he rechristened himself Swamp Dogg: a subversive, socially-conscious outcast, armed with a transgressive, tawdry approach to Alabama soul music. (Williams' moniker is a nod to the Muscle Shoals Rhythm Section — a group of four white musicians affectionately known as The Swampers.)
Williams, now 76, is not so much a soul singer than an activist anti-hero, combatting American injustice through music. Swamp Dogg's 1970 opus, Total Destruction To Your Mind, chronicled the protests and injustices of previous decade (as well as his long-held disillusionment with the politics of the music industry) through a blend of country, blues, and soul. It's definitive Muscle-Shoals fare, until the man's throat-frying alto rides in, a sensual performance dashing the listener's hope of escapism. Where songs like "Redneck" got their gravitas from blunt characterizations of racial tension below the poverty line ("Poke a lotta fun/At people trying to make a livin'," laments Williams); psych-tinged cuts like "The World Beyond" scanned closer to wishful thinking, albeit of the cynical, post-apocalyptic sort. "I dreamed that I was living in the world beyond/And I was born after they dropped the bomb."
48 years and over 20 albums later, Williams has linked up with Ryan Olson of Poliça and Justin Vernon—aka Bon Iver—for his latest album: Love, Loss, and Auto-Tune. It's the culmination of a winding creative journey going back several years, when the singer propositioned the former producer about reissuing a Swamp Dogg record via Olson's Totally Gross National Product label; that release was later scrapped in favor of an all-new full length featuring instrumentals from Olson's friend, Vernon; Texas blues veteran Guitar Shorty, and others.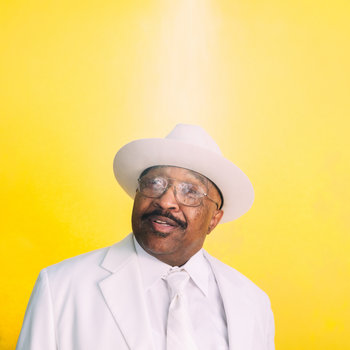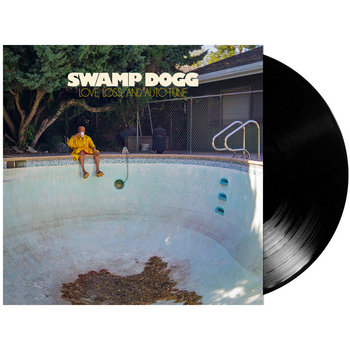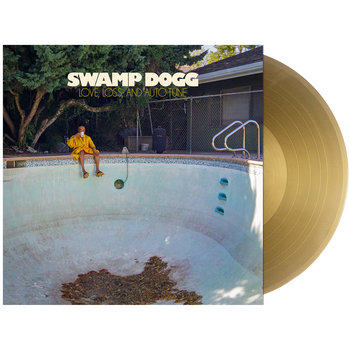 .
00:10 / 00:58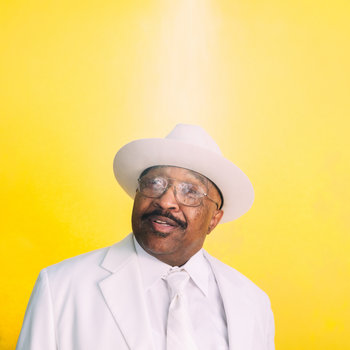 Merch for this release:
Vinyl LP, Compact Disc (CD)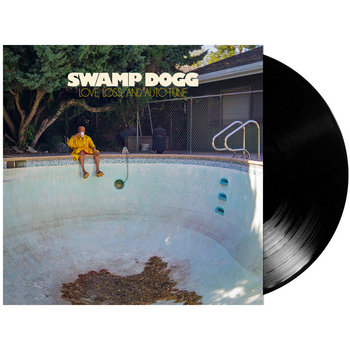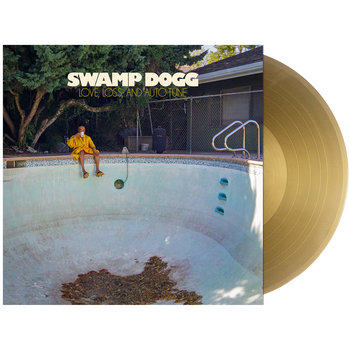 With its humanoid vocals, booming 808s and minimalist Euro-dance aesthetics, the record proves unlike any entry in Swamp Dogg's oeuvre. To that end, when Williams first experienced the one-two punch of Olson's spare production and Vernon's futurist auto-tune on "I'll Pretend"—a swampy exercise in traditional soul—he was stunned by the results. "There's a part where everything is gone [in "I'll Pretend"], and it scared the shit out of me the first time I heard it," Williams muses over the phone. "What the fuck have them white boys done?"
His experimental tendencies on Love, Loss, and Auto-Tune aside, Swamp Dogg has yet to abandon his Little Jerry ways entirely. The new record runs thick with Williams' preferred early-career tropes: odes to love, lust, lies, and the intersection thereof. "Ain't nothing wrong with having sex with your ex/Sometimes that's all you need to be happy," sighs Williams at the beginning  "Sex With Your Ex," a wispy, chillwave flirtation on the album's latter half.
Jerry Williams continues to expand his artistic horizons, while resisting the status quo per usual. Though he's not a populist per se, he bemoans his jazz peers' resistance to being sampled by rap producers nevertheless, framing it as arbitrary and counter-intuitive. He's a big fan of rap megastars like Drake and Kanye West, whom he cites as sources of inspiration on Love, Loss, and Auto-Tune.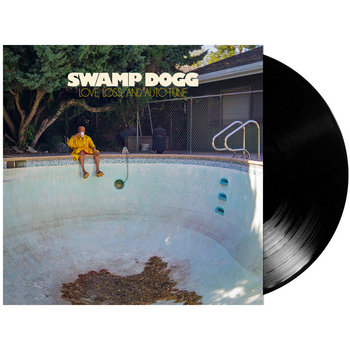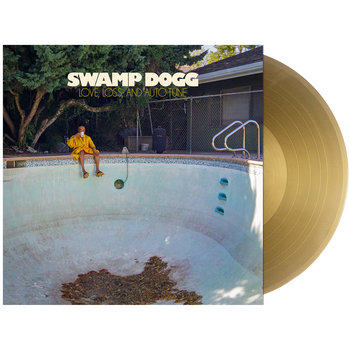 .
00:10 / 00:58
Merch for this release:
Vinyl LP, Compact Disc (CD)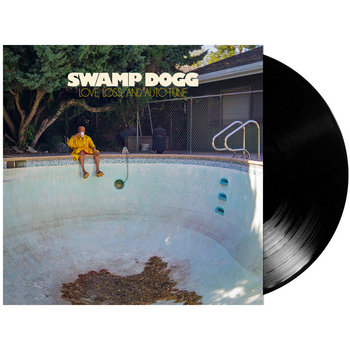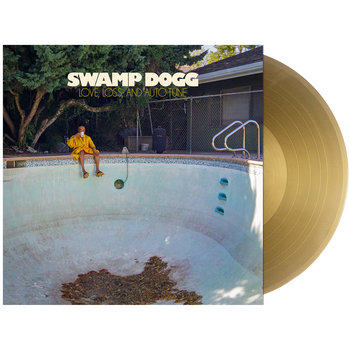 Their influence can be felt particularly strongly on "I'll Pretend," which is sparse and dramatic like Yeezus-era Kanye and echoes the loner dejection of Drake. In Swamp Dogg's, case he's pretending a lover is on vacation when he knows the truth is infidelity.
At the same time, Williams demands his acolytes pay their dues, and isn't above taking artists and producers to court as needed; in 2000, he ordered Talib Kweli and Hi-Tek to pay him nearly $75,000 for sampling Charlie Whitehead & The Swamp Dogg band's "Shaft's Mama" on the former's track "Move Somethin.'" (They obliged.) Such is Williams' message to his successors: don't assume he's dead and won't collect.