FEATURES
Suzi Analogue Doesn't Need Your Cosign
By Jay Balfour · May 10, 2017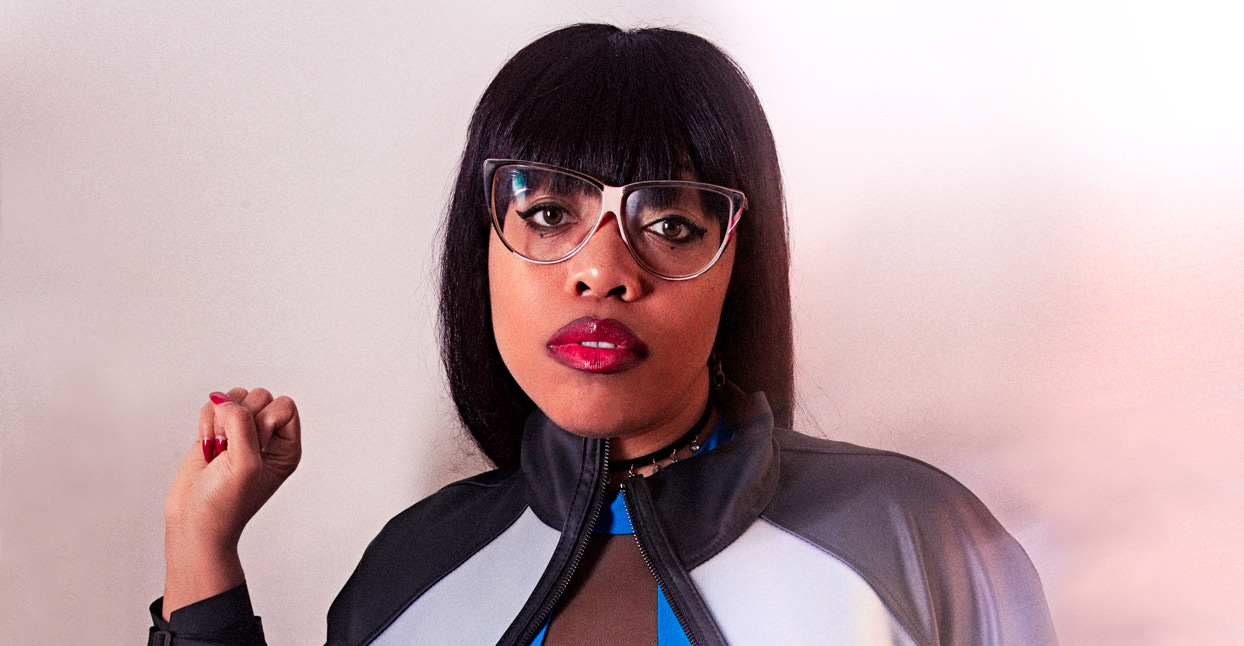 In 2016, Suzi Analogue moved abruptly to Miami; the cold in New York City was just that tough. "I had a really hard winter," says the DJ, MC, and producer, born Maya Simone Shipman. "I was going through a lot, as far as anxiety is concerned. I didn't feel healthy. It was cold, dry air. I was like, 'You know what? I just need to go. I just need to go and experience something different.'"
The result is Analogue's new beat tape, ZONEZ V.3, on which she begins to acclimate to her sunny new home. The inspiration for the song "BeachCruiser" was quite literal. "Yup, beach cruising is a thing [in Miami]," she says. "I wanted to tap into the idea of, 'What does a beach cruiser sound like?'"
Sonically, the track employs darting synths and frenetic, stabbing bass. "This ZONEZ is very New York to Miami," Analogue says. "I have the island and dance vibes, but then I'm also bringing some more hardcore vibes, inspirations from my nightlife culture in New York [where it's] cutthroat—the bass has to be banging, the drums have to be hitting. This ZONEZ is a meeting of both of those worlds. I really like that fusion."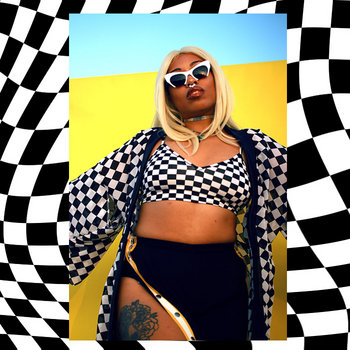 .
00:10 / 00:58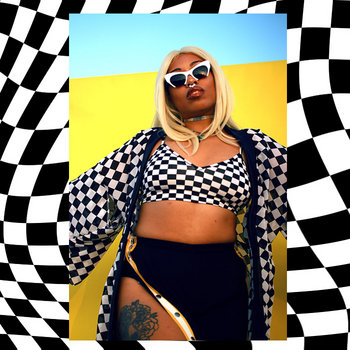 Analogue is a hip-hop producer at heart, but much of her music sports glitchy, electronic flair, and has one eye fixed on the dance floor. She cofounded the Los Angeles collective Klipmode in the late 2000s with a troupe of similarly-minded producers; it was an outgrowth of collaborations that dated back to her years in Philadelphia. "I lived in Philly for seven years," she remembers. "That's where Knxwledge first hit me up, like on MySpace. I have no idea how he found me, but I still have the screenshot where he said, 'You're really tight, we should do something together.'" The idea snowballed; today, the Klipmode collective has helped launch the solo careers of buzzy beatmakers like MNDSGN, Knxwledge, Devonwho, and, of course, Analogue herself. Over the course of her solo career, Analogue has since clocked work with Quelle Chris, DJ Earl, Georgia Anne Muldrow, and TOKiMONSTA, among others.
After Klipmode dissolved, she launched her own label, Never Normal Records. "Never Normal was my chance to really make it official—that [creative control] is an area of life that I'm dedicated to…helping the underdog artistically develop however I could," Analogue says. "I have to put on and make a platform for myself. At the end of Klipmode, people were like, 'Well, where are you gonna go?' I didn't feel like any one label necessarily spoke to my social position as a woman, as a woman of color, as a hip-hop lover, as an electronic lover, as a dance music lover. I came to New York, and I was taken seriously. I said, 'Well, I'm gonna have a label.'" Analogue credits her time in Philly as a sort of musical growth spurt that prepared her for the move to New York. "The DJ culture is strong," she says. "There's a hip-hop culture that's strong. There were world-class people around that I could turn to and get information from, like King Britt is someone who really supported Klipmode since the beginning."
Analogue is also a self-proclaimed gearhead who's quick to discuss her recording setup (a Moog Mother-32 tabletop patch synth and a Teenage Engineering OP-1 mini synth). "I had an obsession with small electronics since I was a kid," she says. "It's exciting because newer companies are tapping into that with the gear that they're making." In 2015, Analogue brought her gear to Uganda as a cultural diplomat. "I taught beat-making and Ableton to a group of youth in East Africa run by the U.S. Department of State."
.
00:10 / 00:58
In May, she's due to travel to Durham, North Carolina to participate in Moogfest, the annual electronic music and tech festival put on by the legendary instrument maker. At the festival, she'll present a workshop called "Synthesis in Spirit: Amplifying Existence" and perform a live score to a short experimental horror movie she made alongside Harlem producer vhvl. "The film itself is about the experiences and nightmares of being a woman pursuing a musical path—or pursuing any kind of dream and some of the scary things do come up," she says.
Part of the idea derives from a very real chasm in the opportunities that exists for women like Analogue. "I'd definitely say for women of color specifically, the whole STEM movement—the whole math and science movement—traditionally misses us," she says. "We're not pushed to care about engineering. It just seems like, 'Oh, girls don't care about these things.' Like, 'Black girls don't care about these things.' That's not true. Once these tools are in our hands, we are so creative. It's so important to keep making those connections between these pieces of technology, making sure that they do get into women's hands—women of color, specifically—because we're the ones traditionally so marginalized to not be a part of music technology. Period."
"I know what my ear was drawn to," Analogue continues. "My ears were drawn to hot electronically-produced sounds, synthesized sounds, amplified sounds. That's my upbringing in hip-hop and dance music. For the girls of the future, it's gonna be like nothing, there's gonna be like a thousand brown girl Diplos. That's what I want to happen."
Unsurprisingly, Analogue isn't the type to box herself into one thing, and ZONEZ V.3 runs the gamut of her eclecticism. The first track rumbles along with a rolling synth line and clanking percussion. A largely unknown Jamaican singer named JAX expertly rides the rhythm, a bit of dot-connecting that exemplifies Analogue's networking chops. The record also features longtime collaborators like the Teklife member DJ Earl, a budding D.C. rapper named Nappy Nappa, and more. "I've been working by myself for so long that I'm comfortable playing around in the studio," Analogue says. "I'm patient because I record myself as well. I'm the person in the studio doing fifty takes of my own verse. I'm at a mature place with my production where I can sit down with other artists and play around and try to make them feel comfortable."
—Jay Balfour