FEATURES
Susana Santos Silva, Master of the Trumpet
By Philip Freeman · January 10, 2023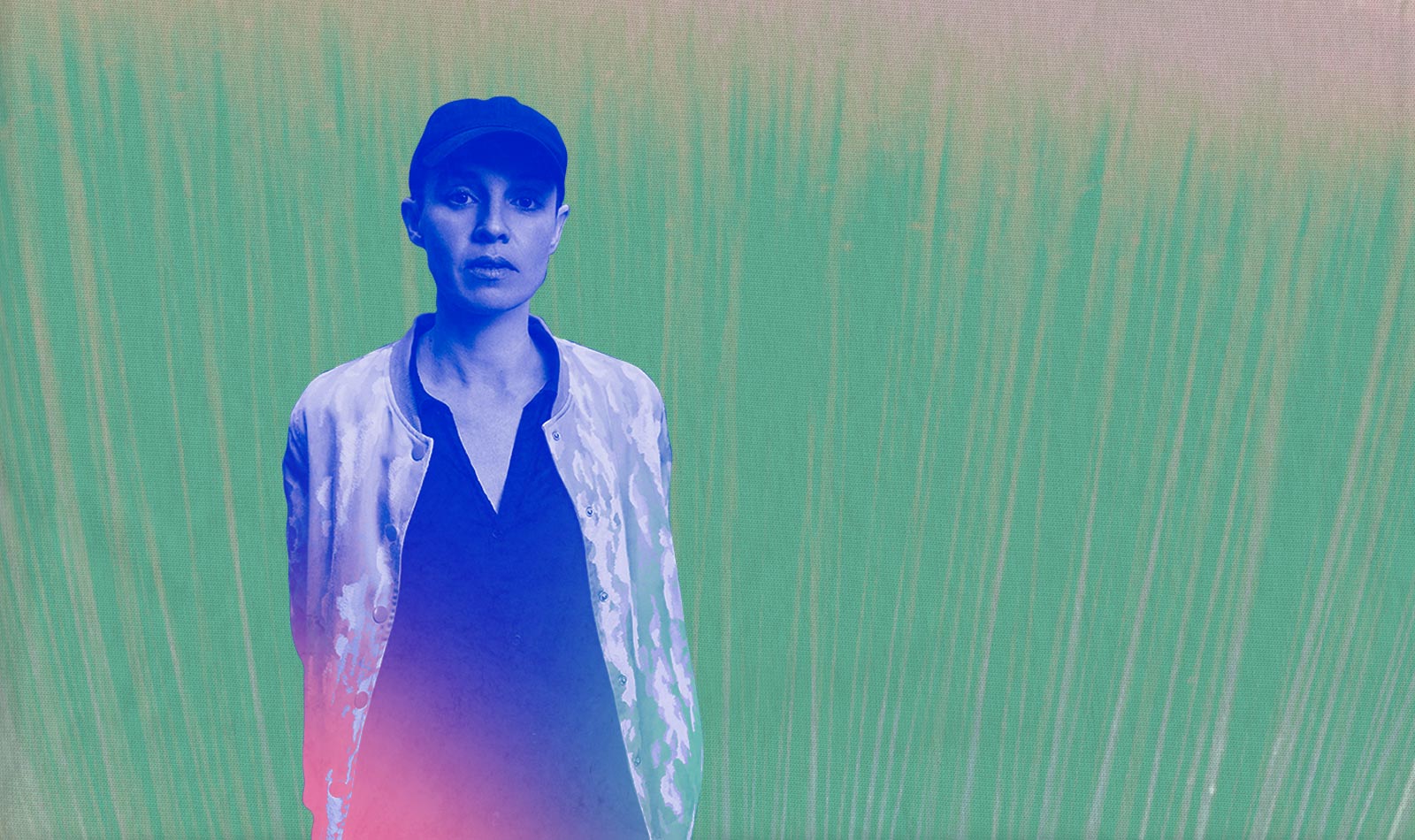 The trumpet is a difficult and unforgiving instrument under the best of circumstances. Jazz legend Dizzy Gillespie famously said, "Some days you get up and put the horn to your chops and it sounds pretty good and you win. Some days you try and nothing works and the horn wins. This goes on and on and then you die and the horn wins." And that's when you're trying to play the horn in a conventional manner.
In the last few decades, a school of players has emerged who take a much more exploratory approach to the trumpet, devising new languages based less on notes and scales. The sounds are wide-ranging—squiggles and hisses; watery tones that seem to dribble out of the horn's bell and hang in the air; kissing and farting noises. Lester Bowie of the Art Ensemble of Chicago, Wadada Leo Smith, and Bill Dixon were pioneers of this type of exploration, and Axel Dörner and Peter Evans continue down this path today.
So does Susana Santos Silva, born in Portugal but currently living in Sweden. She's become a leading figure in the European and North American avant-garde, taking the trumpet into new realms every time she steps to the microphone. She has made dozens of records as a leader, and worked in duos with bassist Torbjörn Zetterberg, drummer Jorge Queijo, violinist Biliana Voutchkova, and pianist Kaja Draksler; as a member of the quartet Hearth and the trio Lama; and with large ensembles like Mats Gustafsson's Fire! Orchestra and France's Orchestre National de Jazz. To date, her recorded discography runs to nearly 70 titles, and she's in constant demand as a live performer. On a Zoom call from her home in Stockholm, she says, "Sweden is nice [but] I'm never here. I'm only home for a few days and then I go on to the next thing. It's like I'm not part of the city."
Merch for this release:
Compact Disc (CD), Vinyl LP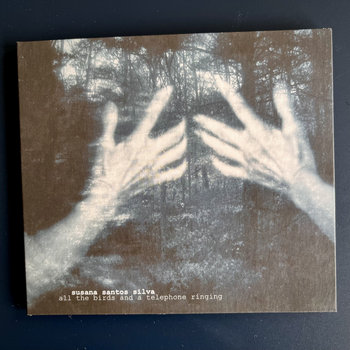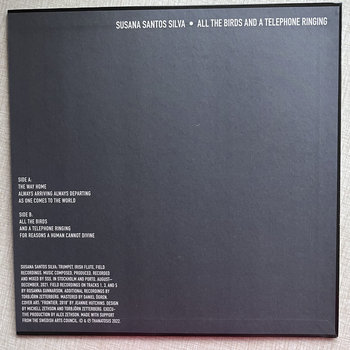 Silva says she picked up the trumpet at seven. "My grandfather taught me—me, my brother, my sister, and my cousins. We all started to play in this marching band where my grandfather played, which is a big thing in Portugal." She attended music school, and joined the Orquestra Jazz de Matosinhos at 17, which afforded her the opportunity to play with alto saxophonist Lee Konitz and guitarist Kurt Rosenwinkel, among others. Still, she says, "I never thought that I would be a professional musician until quite late, like in my 20s."
When she did begin to pursue a music career in earnest, she had her eye on the world of classical, studying at the Hochschule für Musik in Karlsruhe, Germany. "But then my last year…something changed. Something happened; I don't know, it just came to me. 'No, I don't want to do this for the rest of my life, playing Haydn for the rest of my life.'" She returned to jazz, but that didn't feel right, either: "this thing of playing patterns and licks and trying to imitate others—it never really made so much sense to me. I never was good at it. Because I didn't feel it was me."
Finally, she attended the Rotterdam Conservatory, where she made a crucial connection with Portuguese bassist Gonçalo Almeida. "He put together this trio called Lama, and that was like my first band…the first project [where] I really felt like, OK, I can do whatever. I can be myself. It was the beginning of all these explorations around improvised music."
Although the life of an avant-garde musician is a peripatetic one, full of one-off collaborations and first encounters, Silva has established several long-term creative partnerships. One of the most important is with Zetterberg. They first recorded together on the 2013 duo album Almost Tomorrow. "The first track of the album was the first notes we ever played together. And it's lovely; it really shows how in sync we were from the very start," she says. They've made more than a dozen albums together, as a duo or part of a larger group. His thick, booming bass, which he can also transform into a creaking wooden sculpture, a source of unearthly groans, perfectly complements her most abstract, sputtering journeys into the depths of the horn. "I really like to play with him, and I guess that's reciprocal. Musically, we really understand each other in a very natural way; organic and everything flows," she says.
Another of Silva's key partnerships is with Draksler. The two first met in 2007, as part of the European Movement Jazz Orchestra. "At the time, I wrote a composition for the orchestra that featured her on trumpet, and I think this was a sort of beginning of our collaboration," Draksler recalls via email. "We tried putting different groups together, but ended up in a duo format, which worked the best."
Merch for this release:
Compact Disc (CD)
Their first album as a duo This Love was released in 2015. It features six tracks that have a surprisingly structured feel. Silva explains: "We were still trying to control the music a little bit, so we had songs that both of us wrote and we were working around those songs and finding ways of coming in, going out of the songs." But as they continued to perform together, "from very structured songs it became more and more loose until the last time we played these songs, it was almost like we didn't even call them. They just happened… and at some point, we stopped playing songs, because what worked best was when we played completely improvised," she says.
Merch for this release:
Compact Disc (CD)
The pair released a second duo disc GROW in 2022, and the evolution is instantly apparent. On opener "Moonrise," Draksler's piano sounds detuned; the keys ring like ceramic bells, as Silva's trumpet swirls and hums like a hornet trapped in a jar. "I think piano and trumpet is a difficult combination," Draksler writes "because of the traditional roles of soloist and accompanist, and I think we've been trying to overcome that situation, or at least balance the roles in some way."
Silva and Draksler are also members of the quartet Hearth, with alto saxophonist Mette Rasmussen and tenor saxophonist Ada Rave. The four musicians first played together in 2016, and reconvene whenever they can, though it's a logistical challenge because they all live in different countries and have their own busy individual careers.
In 2021, they released the album MELT, which was recorded at the Portalegre Jazz Festival. The key to Hearth's music seems to be the avoidance of the expected; according to Silva, "We had some specific idea of what we didn't want to sound like more than what we wanted to sound like…we knew that we didn't want to go to certain places, like free jazz and stuff like that, especially with two saxophone players."
Merch for this release:
Compact Disc (CD)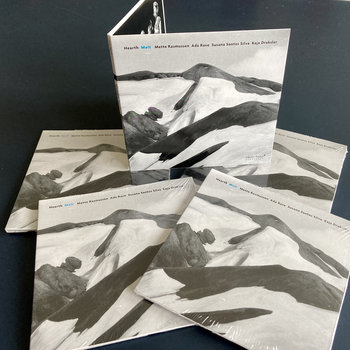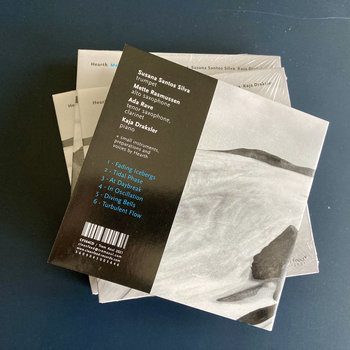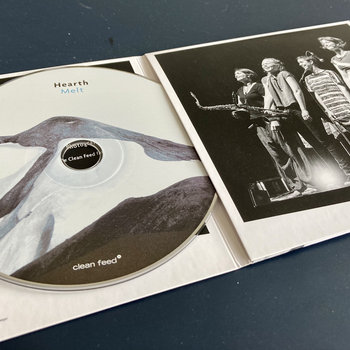 Draksler agrees: "Hearth is a completely different group, at least how I feel it and approach it. Here, the piano is even more exposed in its 'otherness,' in its difficulty to blend with the rest." On "Tidal Phase," the horns whirl around each other like tiny creatures dwelling in a pool at the shoreline, or harmonize in droning patterns that rise and fall like ocean swells. Very occasionally, Draksler will strike a pinging note from within the piano or scrape a string. The music has an attractive and absorbing gentleness, but there's an ominous edge to it, too.
Although Silva doesn't use any kind of electronic effects on her horn, some of her recent projects put her into unexpected contexts. On RADIO TWO, she collaborated with electronic musician Alexandra Nilsson. "I just played the trumpet, I came up with the material, and then she processed my trumpet, and she worked compositionally around that material, but mostly she did most of the work on the post-recording, so all the mixing and that, it was mainly her work actually," Silva says. The result, as heard on "Bagua," is a cloud of overtones and cybernetic hisses that recalls the electroacoustic music of Iannis Xenakis as much as anything from the free improv world.
Merch for this release:
Compact Disc (CD)
2022's All The Birds And A Telephone Ringing is nominally a solo project, but it too was collaborative. Silva worked with Rosanna Gunnarson to capture field recordings and to record the trumpet itself in unusual ways. "There's one song where I'm playing with the [trumpet's] bell underwater in a little beach here in the [Stockholm] archipelago. So she was holding two hydrophones while I was playing. I couldn't have done that by myself," Silva says. The album is meant as an exploration of the relationship between man and nature, and the way the horn is mixed into the environment is key to that concept. "The trumpet can be something almost opposed to nature [so] it's almost like I wanted to mix in a way so we become one, not opposites. That was the idea," she says.
Although she has multiple long-term projects and creative relationships, the realities of making avant-garde music require Silva to be open to whatever comes along, and she's often found working with someone for the first time. "Most things I have, or pretty much everything I have, it's by invitation," she says. "Someone wants to do something, or another musician invites me, or a programmer has this brilliant idea and wants to put something together—it's really hard when you want to play with your own bands to get the gigs, for some reason. Sometimes you get an invitation where it's a little bit open, like, 'OK, we want you—which project do you have?' But this is rare."
Working in this way means Silva must be open to anything—great for the creative mindset, but for someone working with an instrument as difficult as the trumpet, it means constant practice, too. "I try to at least do my basics every day," she says. "Long tones, flexibility exercises, bending exercises, you know, just to make sure the embouchure [the way a trumpet player uses their lips against the instrument – Ed.] is where it should be so I can fuck it up later on in the next concert…It's very demanding, and you really have to work it as an athlete. You have to practice. It's very physical."
Between her classical training and her years of experience in all sorts of situations, from big band jazz to ultra-free improvisation, Silva is clearly a virtuoso trumpet player. Still, there are times when she has to find ways to get where she wants to go, and that's the key to her art. "I think that trumpet players have much more unique voices than, for example, saxophone players, and I think it's because the instrument is so hard to play that everyone comes up with their own tricks or ways [around it]. It becomes so specific, in a way. So I used to want to play higher and faster and [so on], of course, like everyone else, but nowadays I'm really at peace with what I can do, and these restrictions that you have as an instrumentalist, there's something that you can take out of it. Because you can be very creative to find ways to overcome those restrictions and still make beautiful music. I accept what I can do and what I can't do, and I think it's enough to express whatever I need to express."