FEATURES
Rush Hour's "Surinam Funk Force" Helps Lost Funk Gems Find the World Stage
By Jake Hulyer · December 02, 2016
Rush Hour's new compilation, Surinam Funk Force, is the Dutch label's second collection of funk, disco and boogie highlights from Surinam. Its existence serves as a kind of musical history lesson, tracing the post-colonial relationship between the two countries. Surinam, South America's smallest country, was colonized by the Dutch in the 17th Century; the exploitation of enslaved Surinamese has long affected the countries' history of trade, immigration and emigration. The Netherlands is not just a former colonial power, but also one of the only countries outside Surinam itself where one can find rare musical gems like the late '70s and early '80s funk tracks that make up this compilation.
"If you go to flea markets and things like that, you encounter [Surinamese music]," says Rush Hour label head Antal Heitlager. "You immediately open your ears, if you're open-minded to it." Both Surinam Funk Force and its predecessor, Surinam! Boogie & Disco Funk From The Surinamese Dance Floors '76–'83, are the result of years spent sifting through second-hand records, searching for gold. In this case, these compilations are the finer cuts that Heitlager—along with co-compiler Thomas Gesthuizen—have found.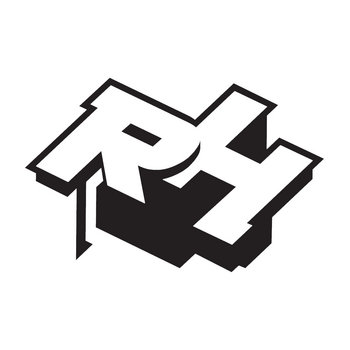 .
00:10 / 00:58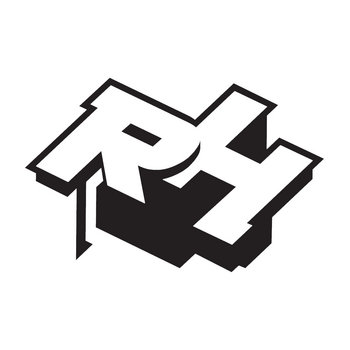 The roots of the music can be traced back to Parliament, Chic, and the rest of the booming funk and disco music broadcast from the U.S. to the rest of the world. As musicians in Surinam absorbed the sounds emanating out of New York and Detroit, they were inspired to produce their own versions—sultry, intoxicating basslines spiked with traces of rhythmically-intricate Surinamese kaseko music.
Though there was no lack of talent in the relatively small community of Surinamese pop/R&B musicians, the cost of physical manufacturing proved the biggest issue preventing these artists from stepping out onto the world stage. Although some artists signed to Dutch labels, many started independent Surinamese imprints; with no vinyl pressing plants in Surinam, artists either went to neighboring countries or to the Netherlands to get records pressed. They would produce small quantities, with a makeshift, patchy distribution network that resulted in most of the artists remaining obscure. "They'd play a party, spread some [records] there," Heitlager says. "They'd give some to friends, uncles, whatever—sell some into the family, and bring some back to Surinam."
Heitlager's Rush Hour, a nearly 20-year-strong Amsterdam institution consisting of a label, record store, and distribution network, has a track record of uncovering lost or forgotten gems. In 2010, the label started re-issuing techno and house 12"s—by the likes of Floorplan and Boo Williams—songs that had been popular staples in their shop upon their initial release. Focusing on singles that the original labels had no interest in reissuing, Rush Hour has since uncovered a treasure trove of forgotten and difficult-to-find classics.
The label's genre-spanning catalog is a reflection of Heitlager's curious and open approach to DJing. "As a DJ, there is always the urge to find stuff that you haven't heard before," he says. "For us, we never felt like limiting ourselves to just house. Because when we realised house was influenced by uptempo soul music or disco, for example, we got an interest in disco and soul."
During their habitual trawls of their home country's record fairs and flea markets that Heitlager and Gesthuizen would occasionally stumble across the odd, standout Surinamese track. As is often the case with crate-diggers, these sporadic discoveries only inspired the search for more. Where a Soundway Records compilation, like Kenya Special, is a product of intense, focused trips to East Africa, Rush Hour's collections are the result of an extended, sporadic accumulation of material. "It's something that lives in the back of your head," Heitlager explains. "When you go to a market, it's not constantly, 'Surinam, Surinam, Surinam.' It's more like, "Alright, we found another one." And at some point, you realize that you have enough to make it a thing."
Discovering the music was one thing; licensing it was another. The difficulty of tracking down the artists meant that certain tracks had to be excised. Both volumes have proven to be lengthy undertakings; the first took five years to complete; this one took another four. "It's like ordering a la carte in a restaurant," Heitlager laughs. "It's like, 'I want this, this, this and this. And then I want to bring it all together at the same time.'"
.
00:10 / 00:58
The fact this release now finds a home on the Rush Hour label proper, rather than sub-label Kindred Spirits, which released the first installment, is an indication of Heitlager's desire for a broader church. Bringing different musical strands together, it seems, is in harmony with the simple, open-minded philosophy he sees for the Rush Hour family. "This is what we do," he says. "With the record store, with the label, when we play parties: we wanna find stuff that you haven't played before, and stuff that you haven't heard before."
—Jake Hulyer