FEATURES
S U R F I N G on "Deep Fantasy" and Their Unlikely Rise to Cult Stardom
By Louis Pattison · September 13, 2016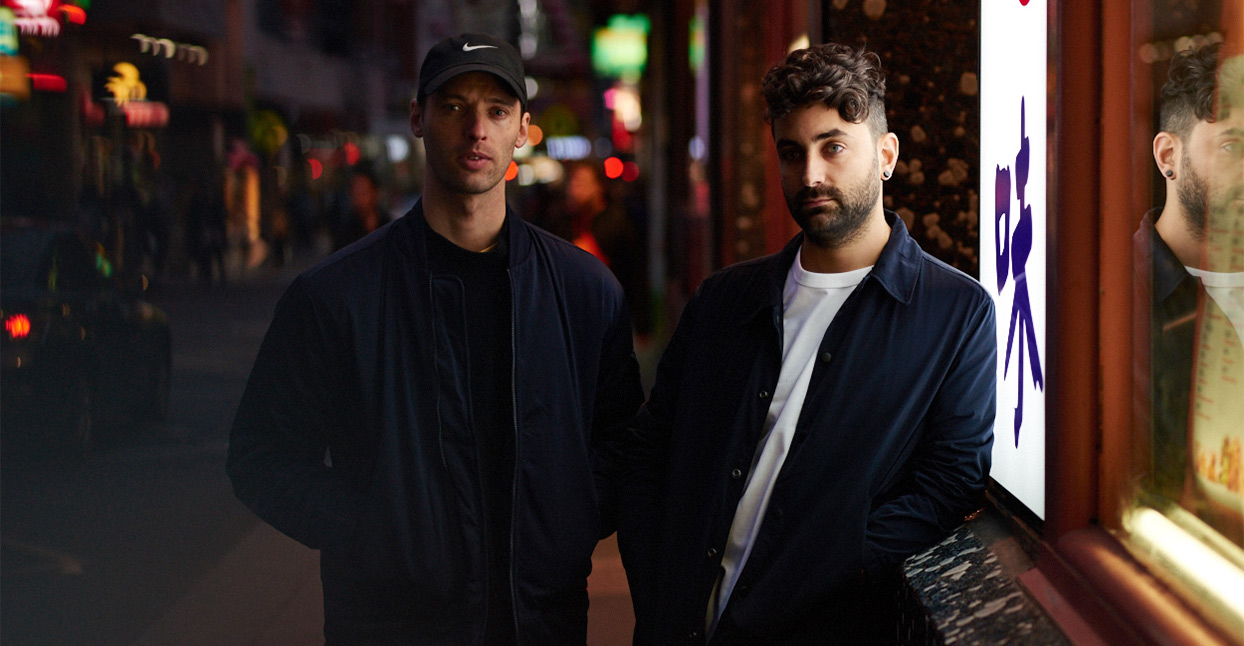 One consequence of the Internet's strange architecture is that the process of discovering music now happens along peculiar, even illogical, lines. Just a single click separates a lost classic from  music that's just, well, lost. Just ask S U R F I N G. In 2012 the Australian duo—credited on LP sleeves as the rather fanciful Penny Van Hazelberg and Leroy Nania, today answering as simply Penny and Lee—released their debut album Deep Fantasy. Its 10 tracks of sun-warped yacht rock and '80s boogie came on like a fever dream of idyllic summers past, and was met with a modestly positive reaction, selling out a couple of runs of 75 copies on Penny's own cassette label, Airlines. Then, not much happened—until about 18 months ago. "The Facebook page likes, the view counts, suddenly started going up and up and up," says Lee, over Skype from their native Melbourne. "But we sort of still don't know why," he puzzles. "We don't know what triggered it."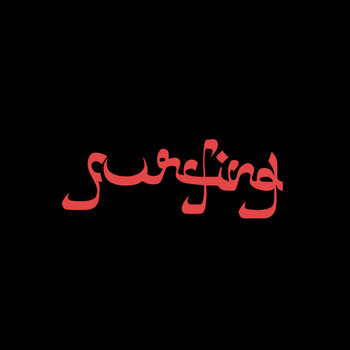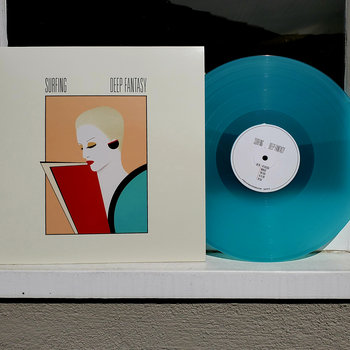 .
00:10 / 00:58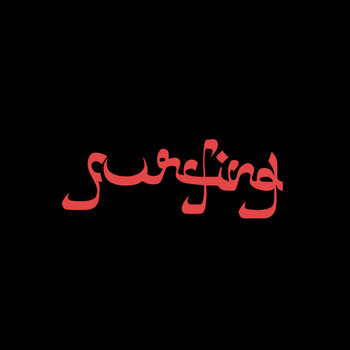 Merch for this release:
Vinyl LP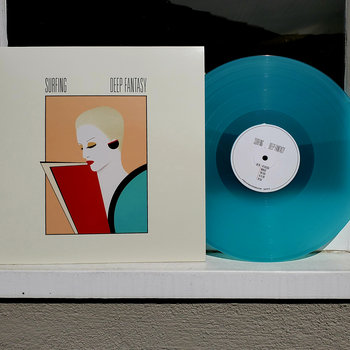 Today, Deep Fantasy sits among Bandcamp's top sellers; original cassette copies of the album sell on Discogs in the region of $400, and a recent vinyl pressing on the New York label 100% Electronica sold out in the blink of an eye. All this must be a strange turn of affairs for Lee and Penny, who have played just a handful of gigs as S U R F I N G, and by reflex, remain modest about their prospects. "When George [Clanton, 100% Electronica founder] said he was going to press 400, we thought 'He's going to be holding onto those for a while,'" confesses Penny. "We were sort of concerned about that." Lee agrees: "We didn't want to leave him in the lurch or anything." They needn't have worried: the entire run sold out in just six hours.
Their humility is such that perhaps it's Clanton who remains best placed to advocate for Deep Fantasy. In addition to running 100% Electronica, Clanton also records as Mirror Kisses and ESPRIT, and is one of the leading lights of vaporwave, a largely internet-based genre dealing in hazy, hypnogogic textures and a wistful, sometimes curdled nostalgia. Clanton says that in this scene, Deep Fantasy has attained legendary status. "In 2012, the vaporwave genre was still relatively new. Anything that seemed vapey was studied closely by all the would-be vaporwave producers of 2016. From inside this community, Deep Fantasy is seen as a kind of outlier, with its original vocals and traditional song structure." Which, he thinks, works in its favor. "I liked that S U R F I N G seemed to use more real instruments and the songs were catchier," he says. "The thing I like most about it is that the melodies are first class."
S U R F I N G, says Lee, began as a side project while the pair were playing in another band. "The creative direction [in that band] was just a little bit different than what we wanted to do," says Lee. "Just a matter of taste I guess." Then, one day Penny sent him an idea he'd worked up in his spare time. "It was just like, do you want to try to do something with this?" And just like that, S U R F I N G was born.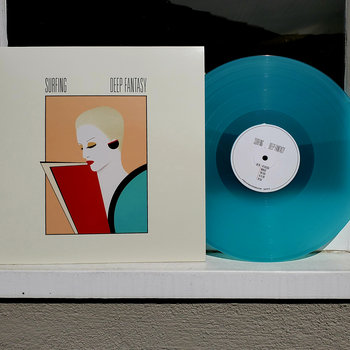 .
00:10 / 00:58
Merch for this release:
Vinyl LP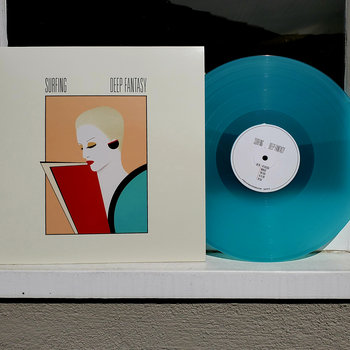 Listening to Deep Fantasy, you can hear the influence of the chillwave groups of the mid-2000s, like Washed Out, as well as Ariel Pink. But there's a synthetic quality and a gentle funkiness to songs like "Sky High" and "Lifetime" that gestures elsewhere, to the sleek house of French Touch or modern funkateers like DāM-FunK. "I come from a band background, playing instruments, while Penny comes from more of a production background," says Lee. "It probably just came out of that contrast."
That it all hangs together is largely a result of the music's shimmering lo-fidelity —the sonic equivalent of a dab of Vaseline on the lens. According to S U R F I N G, this is more by design than by accident. "On some tracks, I use this 150 dollar crap guitar, but it suited the track better than my Fender Strat," says Lee. "Sometimes, we'd use demo tapes, or we'd end up going with the scratch tracks. We went for what fit the vibe, rather than chasing polish." And undoubtedly, Deep Fantasy is a triumph of vibe. Penny talks about the record as communicating a sense of nostalgia "for things I did when I was younger, places I went on holiday as a kid," while Lee says wants the music to have the quality of "a dreamscape, or a dream soundtrack… we wanted it to capture that feeling when you watch back a VHS tape."
For S U R F I N G, even discussing the contents of Deep Fantasy in 2016 must have a strange displaced temporal quality—these four-year-old tracks only now finding their audience. At the same time, the band is more or less on hold. In part, that's owed to their geographical isolation ("We're so far away from the rest of the world… there's a lot of working around timezones," explains Lee) and the addition of a third member, bassist Harley Goodsell, ended with a strange case of ghosting. One minute, they were recording new tunes together in his shack; the next he was gone. "Contact just sort of dropped—internet, phone, we couldn't get a hold of him," says Lee. "We do have a few mutual friends, people who know him better than us, and they're asking us what happened," says Penny. "So it's a bit weird."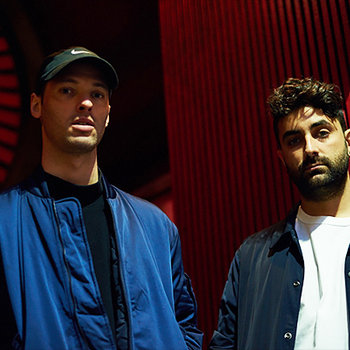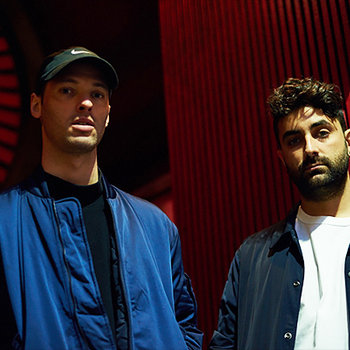 Despite all of this, S U R F I N G have a brand new record ready to go. Entitled Chrome, it represents a stylistic shift; it's sleeker, with a greater emphasis on rhythm. Its track titles—Wikileaks, Protest, Riot—feel inspired not by hazy memories of summers past, but by something harder and darker and more contemporary. "The last release was all about nostalgia," says Penny. "But we want this record to sound like it's 2017, or 2018." Chrome also boasts afew guest appearances: the rapper Vex appears on the title track, while Amanda Brown, aka LA Vampires, came out of semi-retirement to sing on "Real." "She kind of gave music up for a bit from what I can gather," says Lee. "She didn't have a studio for a while, so she had to arrange studio time, book an engineer. But she's heard it and she's really excited about it, and I think she wants to do some more stuff with us going forward."
And while the ways we discover and consume music are very different in the connected age, ultimately Deep Fantasy is just a new spin on a classic trope: word-of-mouth success. For their part, Lee and Penny haven't let hype go to their heads. Right now, they're gearing up for the release of the new EP, which they're distributing independently through Bandcamp, without a press campaign or a major tour. "We're not really about the self-promotion," says Penny. "I like the idea of just putting something online and letting people find it organically. It's nice if people understand the way we feel about the music—and maybe feel the same way."
—Louis Pattison