FEATURES
How Sun Ra's Definitive Singles Catalog Finally Saw The Light of Day
By Michael J. West · November 21, 2016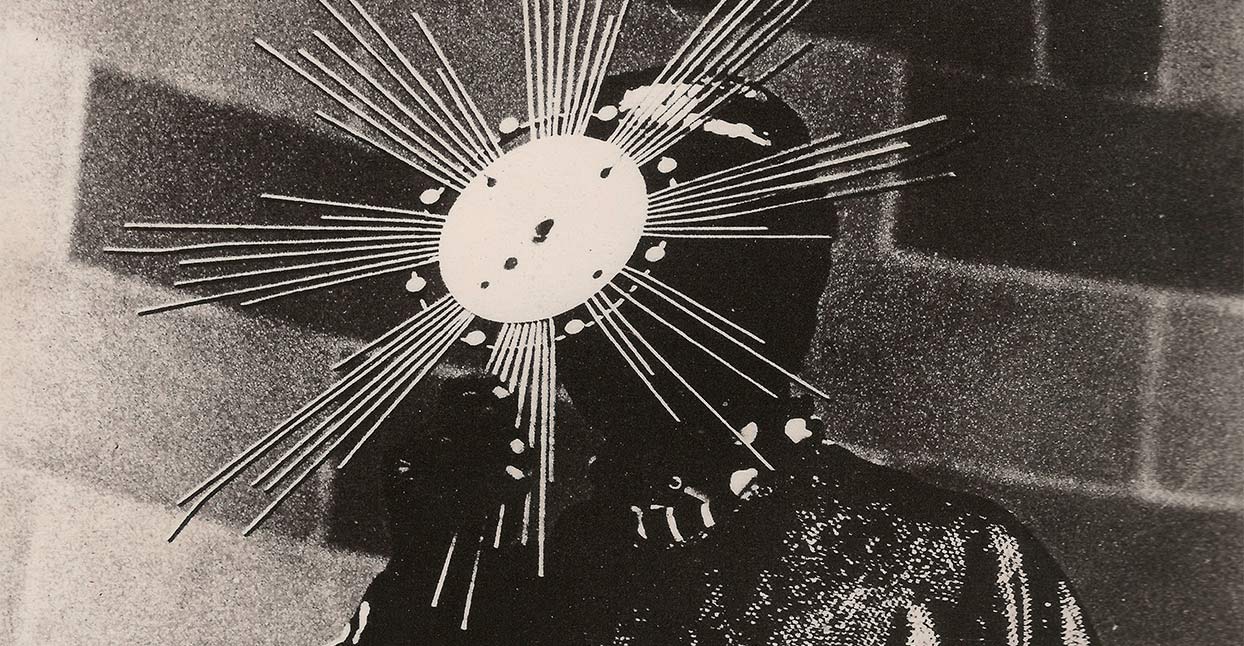 Sun Ra departed Earth on May 30, 1993, just days after the 79th anniversary of his arrival. (One doesn't talk about Ra in terms of "birth" and "death," but more on that later.) He left behind a massive, convoluted musical legacy—including at least 120 full-length albums, one of the world's largest known discographies—and perhaps an even bigger mystery. Who was this jazz composer/arranger/bandleader/pianist, who insisted that he was a native of the planet Saturn and espoused a philosophy that blended science fiction, Biblical texts and ancient Egyptian history and mythology (wearing costumes that also expressed that combination)? And what were we to make of his music, which ranged from big-band swing to bebop to avant-garde and fusion?
Twenty-three years later, we have some answers. It's only in that time, for example, that Sun Ra has been revealed to be the former Herman Poole "Sonny" Blount, born in Birmingham, Alabama in 1914. A small army of researchers has made some sense of his discography as well, assigning session dates and personnel to previously un-annotated tracks. Many of the Sun Ra Arkestra's albums were ex post facto compilations of disparate sessions and lineups. Still, there are a number of holes and gray areas, and perhaps always will be. But with Strut Records' release of Singles: The Definitive 45s Collection—an assemblage of one of Ra's most overlooked bodies of work—the picture becomes a bit more complete.
"It's a very interesting and singular perspective on the Sun Ra story," says Paul Griffiths, the London-based music writer who compiled Singles. "It will be a huge listening experience, and, I think, quite a revelation."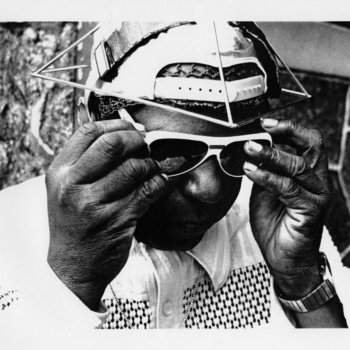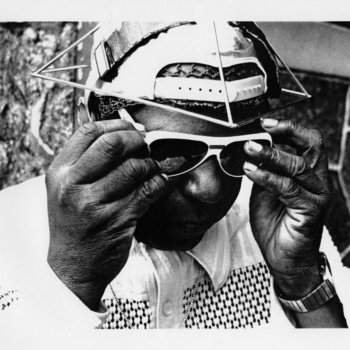 Merch for this release:
Vinyl, Compact Disc (CD)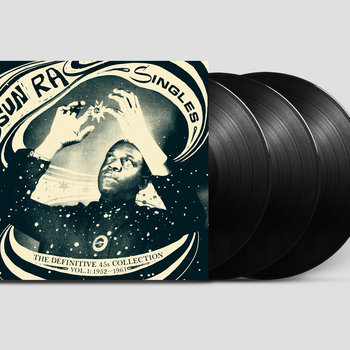 We don't often think about post-World War II jazz in the context of singles; almost as soon as long-playing records were introduced in 1948, jazz and its often lengthy improvisations proved uniquely suited to the format. The 45 rpm market, ideal for jukeboxes and radio stations, was reserved for pop songs. But Sun Ra was never interested in convention. With his idiosyncratic vision, he and his business manager Alton Abraham—with whom he founded his El Saturn Records label—wanted to share it with the world.
"Singles were popular at that time. Singles were how you got attention," says Irwin Chusid, administrator of Sun Ra LLC (the arm of Sun Ra's estate that controls his catalog). "And putting out albums was a lot more expensive than putting out singles. So I think it was the economics of the music at the time that necessitated dealing with seven-inch singles. Alton Abraham wanted to make money, to sell records, so what do you do? You put out singles!"
Marshall Allen, longtime alto saxophonist for the Sun Ra Arkestra (and its leader since 1993), agrees that the singles were probably a business decision rather than a creative one. Certainly the musicians were never told that they were specifically making record sides. "At any session, Sun Ra would have so many tunes for us to do, and we'd go into the studio and make whatever," he says. "And then he and, maybe Alton, would decide what to do with it afterward. We'd find out about it when it came out, just like everybody else."
Merch for this release:
Vinyl, Compact Disc (CD)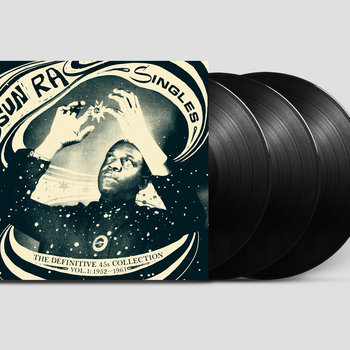 Small independent labels weren't a rare commodity in the 1950s and '60s; they came and went frequently. But like most of them, Saturn wasn't really plugged into the major distribution channels. "They probably just took them around to the stores and said 'Here, would you carry our records?'" says Chusid. "Maybe they sold them at gigs, or through the mail. But there was no wide distribution of the records, which is why these records are so rare."
The rarity of the records allowed many of them to slip through the historical and musicological cracks. Indeed, this is not the first collection of Sun Ra's releases on 45. Evidence Records, the last label to which Sun Ra signed in his lifetime, put out a compilation in 1996 among a bevy of Ra releases. But that release was flawed on many levels. For one thing, it contained 49 tracks to the new collection's 63.
"The old Evidence CD had quite a few gaps in it," says Griffiths. "[It didn't include] things that have been released posthumously, things that were not even known about from the Saturn catalogue that were just only discovered after the release of this. There's a single called 'Orbitration in Blue,' which was only discovered after the Evidence thing came out. And this has got an extended version! So this new release has some music that even the most ardent Ra-o-philes won't own. It's a whole different listening experience, because you're getting a really in-depth version of the story."
"In-depth" is an apt term. Commissioned by Sun Ra, LLC, this music comes not from secondhand sources, like record collectors, but from the original session reels. Ra had given these to Michael D. Anderson, former percussionist in the Arkestra (now executive director of the Sun Ra Music Archive). Chusid has been able to help restore them. In other words, not only is there more music to be heard, but the previously available music now sounds substantially better.
Merch for this release:
Vinyl, Compact Disc (CD)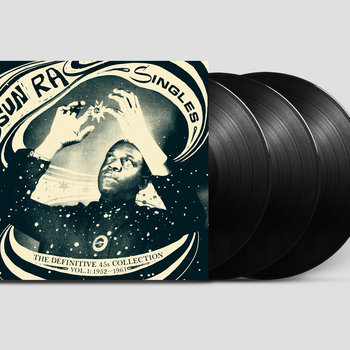 "That's the other big thing about the Evidence set: It wasn't very well mastered," says Griffiths. "The mastering was done from very lo-fi single pressings. But this set is going to sound fantastic, because of what Irwin Chusid and Michael Anderson, who've got access to the extended master tapes, have done."
Sun Ra LLC also has a library of work from the many historians and discographers in the years since the artist's departure. Griffiths is one of these historians. "I'm a big fan with a rather large scholarly knowledge of the workings of it all," he says. "They trusted my expertise and knowledge of what is a very, very complex discography to say the least." He assembled a more-or-less chronological sequence of tracks out of that knowledge, and annotated them extensively.
Played end to end, Singles sounds much like the great Sun Ra albums. (Many of these singles were ultimately included on his albums.) Like them, it draws from a wide range of times (though about half are from his Chicago period of the 1950s, they continued all the way up to a 1991 CD single) and places—recording studios, rehearsals, club gigs, his house. There are sides by big band, small groups, and at least two (versions of "I Am an Instrument," recorded four decades apart) featuring solo Sun Ra.
Merch for this release:
Vinyl, Compact Disc (CD)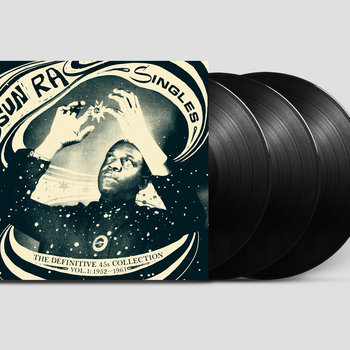 Most interestingly, though, the collected singles engage in the usual panoply of styles, from swing to experimental freeform, to R&B—and doo-wop. He shares the bills with several vocal acts, including the groups the Nu Sounds and the Cosmic Rays, as well as a Memphis-bred R&B belter called Yochanan, the Space Age Vocalist.
It's unknown how these artists came into Sun Ra's orbit. "I'm sure that Alton Abraham was at least partly involved in finding these musicians, maybe hooking them up with [Sun Ra]," says Chusid. "Or these musicians came to his attention, he maybe saw them in the club. But he began working with them. Coaching these singers, helping them with their harmonies, their arrangements, providing musical backdrops to their vocals."
"He would find places where there was a piano, it might be somebody's basement or it might be anywhere," Allen recalls. "And he would just work with these guys. Sometimes he would put us on the record with them."
But these vocal groups are enigmas in their own right, adding to Sun Ra's mystique. "He might have given them names, or he might have changed their names, assigned them a name for a record and they didn't exist as an actual vocal group that was out there performing," says Chusid. "Some of the same singers that were part of the Cosmic Rays might also have been in the Nu Sounds. The Nu Sounds who sang on one recording may not have been the same Nu Sounds who sang on another recording. These are part of the mysteries of that period."
Singles, then, represents a crucial piece of the puzzle—but not the last piece. According to Allen, there are perhaps thousands of hours of unheard recordings. "He recorded everything, good or bad," says Allen. Every day we would rehearse for hours, seven days a week, and he would record it. For thirty-four years."
The whole picture will probably never be clear—and if Sun Ra truly did return to Saturn after departing his earthly body, as he always claimed, he is probably quite satisfied with that. "I think he wanted us to keep digging through the myth and the facts and the speculation," says Chusid, "and to spend centuries piecing together an accurate chronicle." By itself, Singles: The Definitive 45s Collection offers enough wonderful music for years of close examination.
—Michael J. West