FEATURES
Sun Ra Arkestra's June Tyson Was the Queen of Afrofuturism
By Philip Freeman · November 26, 2019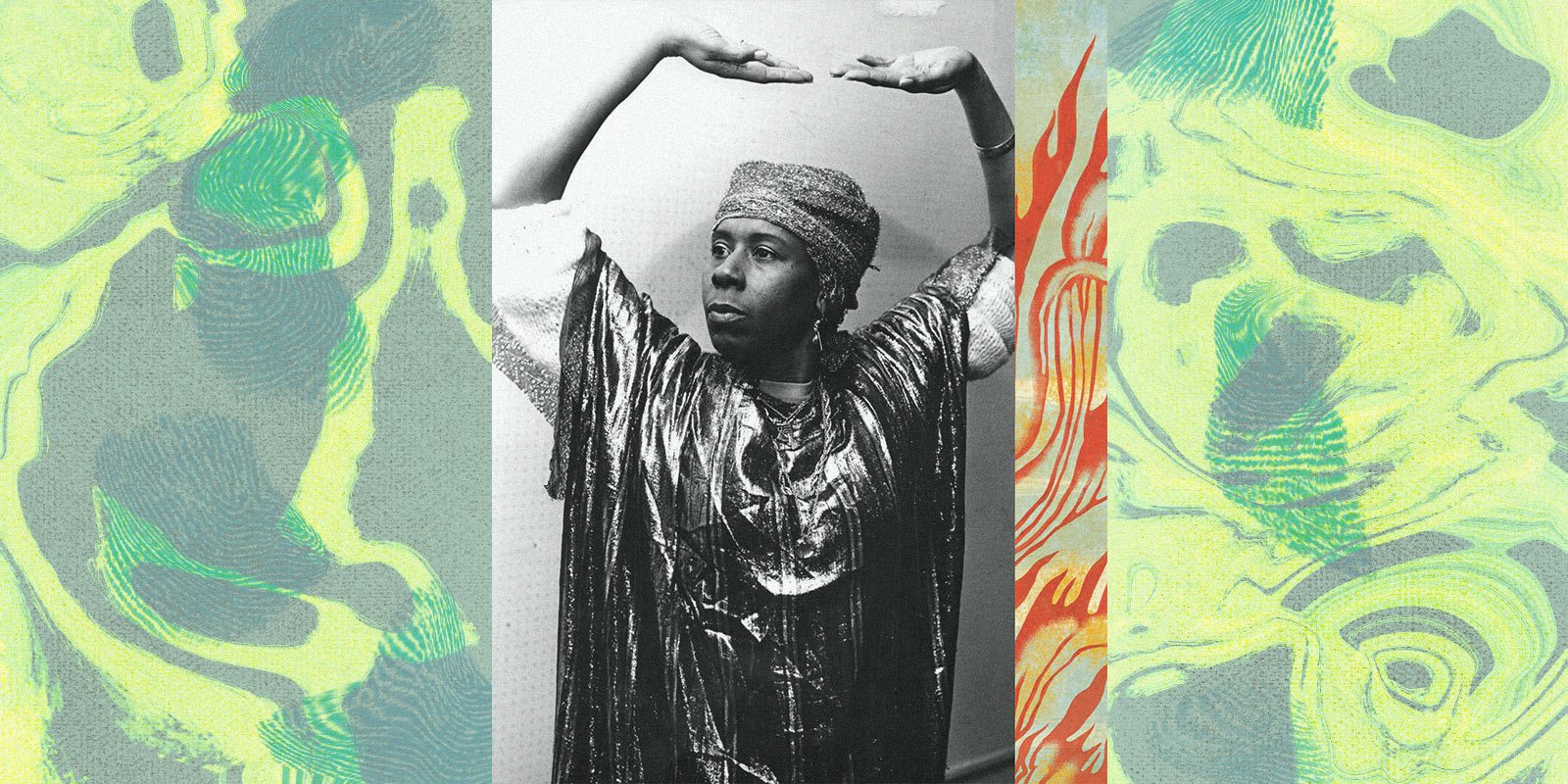 If Sun Ra was the king of Afro-futurism, then Arkestra vocalist June Tyson was the queen. Married to Richard Wilkerson, who was the Sun Ra Arkestra's light and sound designer and former manager, Tyson was the only woman invited into Sun Ra's musical universe during her tenure with the group, which lasted from 1968 to her death in 1992. In addition to singing and reciting poetry, she designed and sewed costumes, choreographed dancers, managed the money on the road, and occasionally housed Arkestra members in her New York apartment.
Tyson, born in Albemarle, North Carolina in 1936, had been dancing and singing in a series of outdoor Broadway musicals in New York's Jackie Robinson Park, presented by promoter Simon Bly. That's where Lem Roebuck, the Arkestra's manager, spotted her in 1968. In a 1987 interview, Tyson said that Roebuck "said that Sun Ra was very knowledgeable and that [she and Wilkerson] would be able to learn a lot. So we said 'Yeah, OK,' and he took us to where Sun Ra was living on Third Street […] and introduced us to Sun Ra. And we kept coming back."
The first song Tyson rehearsed with the Arkestra was "Somebody Else's World," which Sun Ra had written in the mid '50s. It became one of her signature numbers, along with "The Satellites Are Spinning," "Outer Spaceways Incorporated," "Walking On The Moon," "We Travel The Spaceways" and "Astro Black," all of which are included on the compilation Saturnian Queen Of The Sun Ra Arkestra, out now on Modern Harmonic. The album includes six previously unreleased tracks, and the physical version comes with a booklet containing rare photos and extensive liner notes.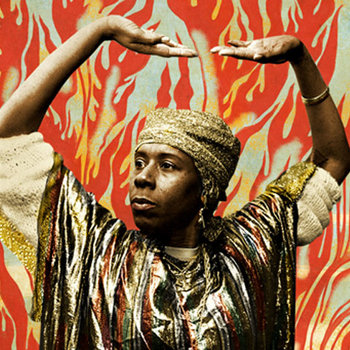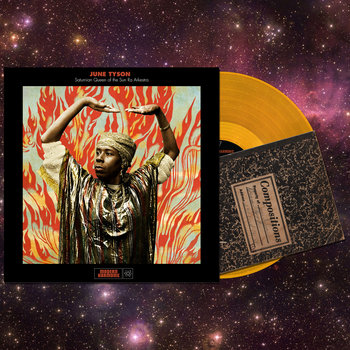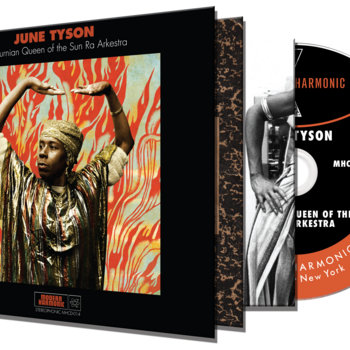 .
00:10 / 00:58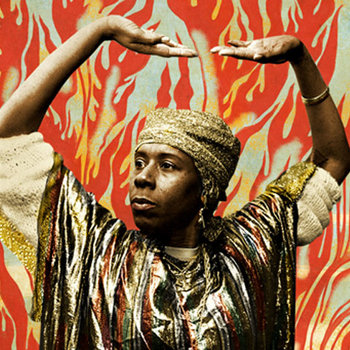 Merch for this release:
Vinyl LP, Compact Disc (CD)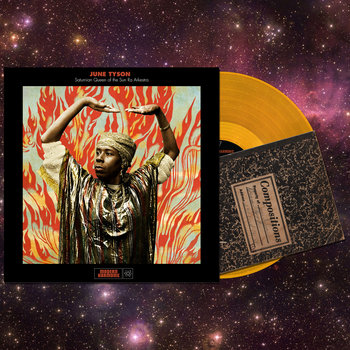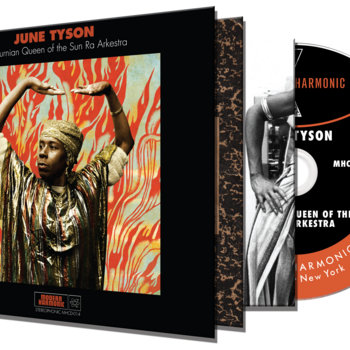 Tyson's voice was a perfect match for the Sun Ra Arkestra's music. The churn of horns, rhythm, and science-fiction synths, surging and clattering through dense arrangements and free passages required an equally impassioned singer. She was focused on delivering Sun Ra's lyrics (the two often sang duets, or performed call-and-response), which made her experience with show tunes the ideal background. As she said in that 1987 interview, "Sun Ra presents a story and we are merely the players, so you try to be as adaptable as possible […] I want to be accommodating and present the story intact. So you're in a disciplined ship. You do as you're told."
Saxophonist Marshall Allen, who joined the Arkestra in 1958 and leads the group today at 95, recalls that when one entered Sun Ra's orbit, it was as much about changing one's lifestyle as being a member of a band. Arkestra members lived together in one house, with Sun Ra dispensing not only musical instruction but dietary advice and more. "He just broke down my whole ego and everything else," he says. "He'd be talking about going to the moon and all this stuff…talking about the Bible and ancient Egypt, and I said, 'Damn, I better get up on this and see what he's talking about.' And that was what hooked me. He'd say we were playing music for the 21st century, and I said, 'That's about 57 years from now. What about in the meantime?' I just stuck anyway. With money or without, I'd be sure to work two jobs—I'd work, and then I'd go to rehearsal."
According to Allen, Tyson fully gave herself over to the spirit of the Arkestra. He points out that she was not the first woman to join the Arkestra, citing a female trombonist from the band's early days in Chicago. Still, her 25-year tenure allowed her role to grow more and more dependent on what the leader needed of her. "She was ready to listen to Sun Ra and do what he said to do." Over time, she became more than just a singer: she danced, led him to the stage and to his keyboard, and eventually became a musician herself.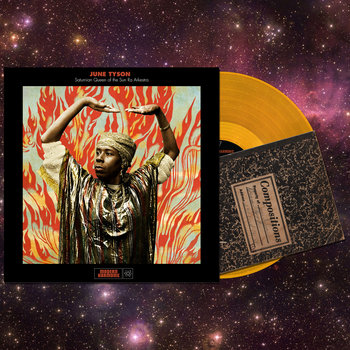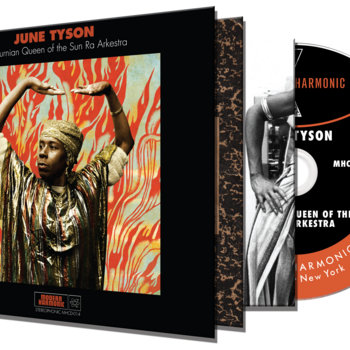 .
00:10 / 00:58
Merch for this release:
Vinyl LP, Compact Disc (CD)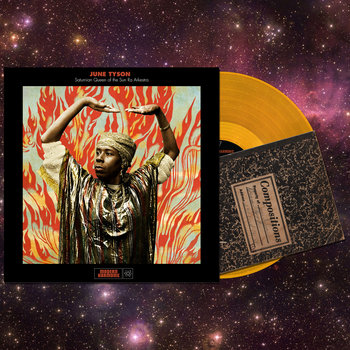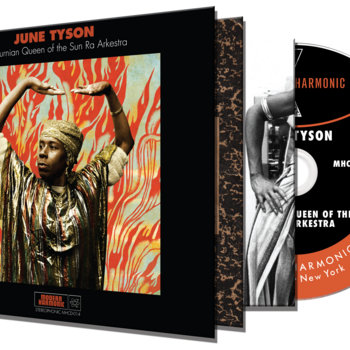 "Sun Ra said, 'You should play an instrument,' so she got a violin," Allen recalls. "She was bold and game […] She was perfect for Sun Ra and all of us. Everybody respected her. No ego, none of that stuff, and Sun Ra liked that. She was [always ready] to learn what Sun Ra wanted done."
Danny Ray Thompson, who joined the Arkestra in 1967, playing flute and multiple reeds, and served as manager for a time, agrees. "She had a beautiful voice and she had the knack of singing right behind Sun Ra—whatever he said, she came in there." He adds that her value to the organization extended offstage, recalling nights spent at her home when the then-Philadelphia-based ensemble was on the road. "When we stayed in New York more than a week, we stayed at June's house. She had a two-bedroom apartment and two kids, and we'd be all in there, about ten or fifteen of us," he says. "We'd take turns sleeping…even now, her kids tell me they grew up with twenty uncles."
The current incarnation of the Arkestra, under Allen's leadership, has female vocalist Tara Middleton who also performs on percussion and violin. But she is filling a role created by June Tyson, who though she might have seen herself as a disciple of Sun Ra and a conduit for his ideas, nevertheless had as much of an influence on the shape and character of the Arkestra's music as its creator (Ra himself died six months after she did). The recordings on Saturnian Queen Of The Sun Ra Arkestra make her contributions clear, granting her the respect she has long deserved.