FEATURES
Suarasama's Borderless Approach to North Sumatran Music
By James Gui · May 12, 2023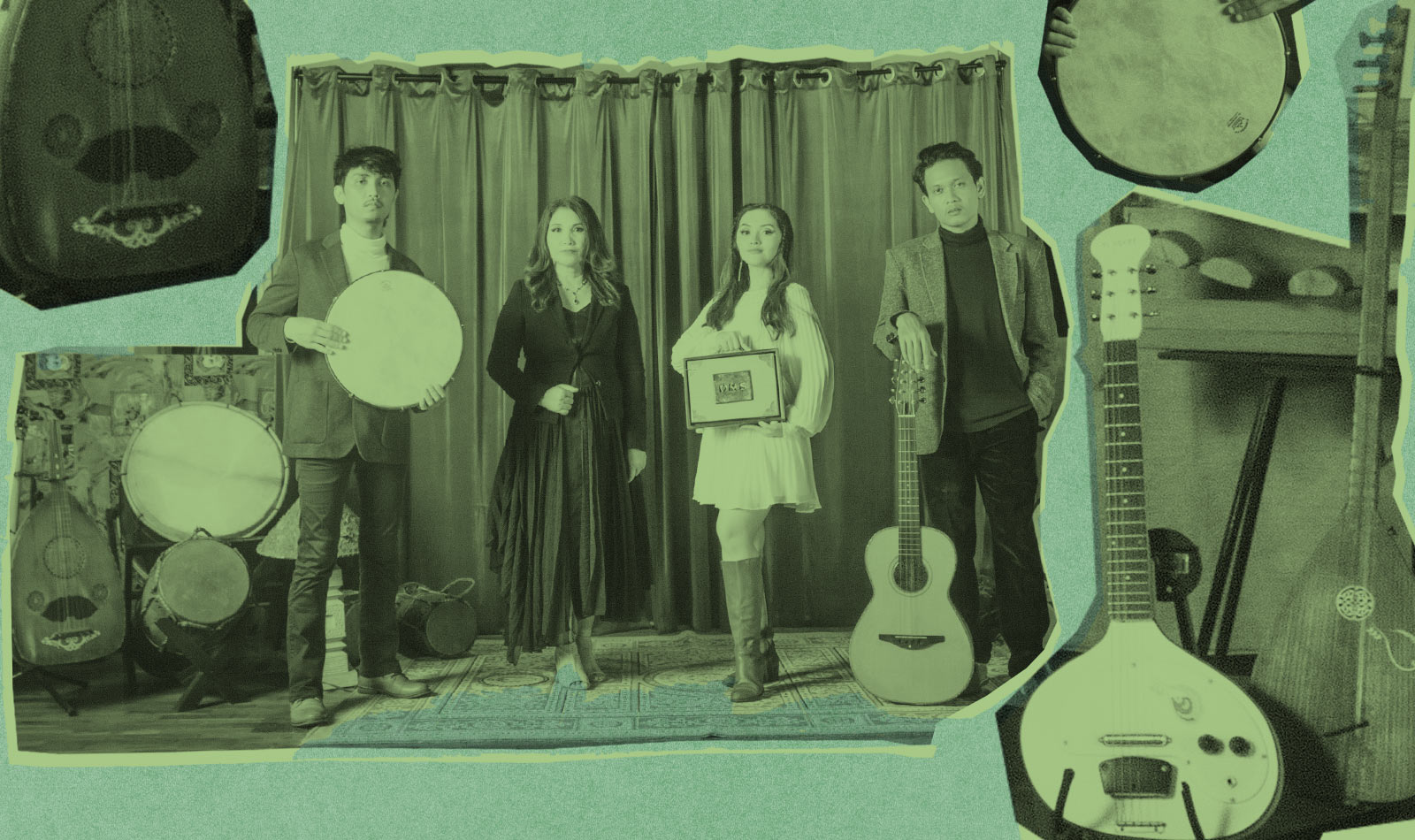 Suarasama may hail from North Sumatra, in Indonesia, but their sounds have origins that stretch across the globe. Founded in 1995 by Rithaony Hutajulu and the late Irwansyah Harahap, who passed away in 2021, the husband-and-wife duo build their compositions upon various North Sumatran musical traditions with nods to Africa, South Asia, and Latin America. (The name of the ensemble points to its mission: "Suara" comes from the Sanskrit word for "melody" or "voice," and "sama" is derived from the Arabic word for "listen.") Listening to the world's sounds with an ethnomusicologist's ear, they produce music that preserves traditions, while simultaneously creating something new.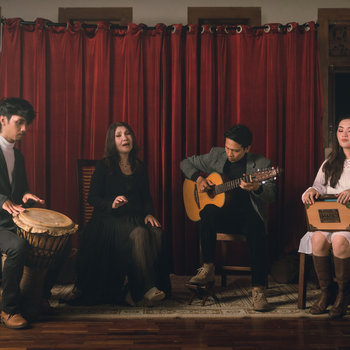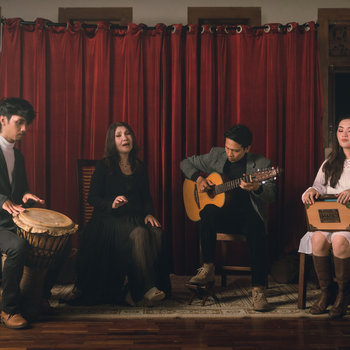 Merch for this release:
2 x Vinyl LP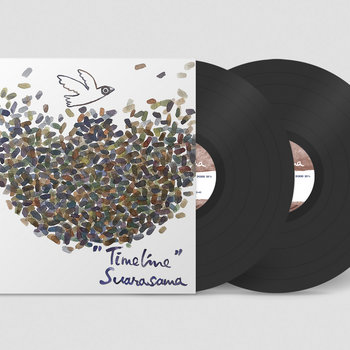 Their 2013 album Timeline, reissued on vinyl by Drag City Records on its tenth anniversary in May, is partly a tribute to Harahap's legacy and musical journey with Hutajulu. Beginning in the '80s, when they both studied ethnomusicology at the University of Sumatera Utara (USU); and throughout their Master's studies at the University of Washington, the pair absorbed musical traditions from across the world. At USU, they learned about North Sumatran traditional music, as well as Javenese and Sundanese gamelan; ironically, it was in the States where they learned from the masters of various ethnic music traditions.
"[At the University of Washington] I learned qawwali singing from Nusrat Fateh Ali Khan," says Hutajulu "Irwansyah also learned the Indian tabla drum from Akram Khan, the sitar from Sujaat Khan, the Persian tar from Dariush Talai, and the valiha [tube zither] from Sylvestre Randafison." For them, Seattle in the '90s was a nexus where seemingly all the world's musical masters converged: "All of these musical experiences and atmosphere had inspired us, so when we returned to Medan, we formed a small group called Suarasama and started producing new works that fused various idioms from world music traditions that we loved and studied," says Hutajulu. Timeline incorporates aspects of these different musical traditions that they studied; the anti-war song "Untukmu Yang Berperang" (To The Wars), for example, is influenced by the Gambian song "Chedo," which tells of the wars between the Fula and Mandingo people.
Suarasama's music was born not just from study but from a mutually-inspiring relationship between Harahap and Hutajulu. "He is a life partner in every way: we studied together, did our research together, made music together," says Hutajulu. Her memories of Seattle are especially fond, where they engaged in a "nightly habit of chatting and playing music; [Irwansyah] played the lute to my singing." Studying and attending concerts by day, their nightly ritual would turn into their life's work. "I remember the expression on his face when we enjoyed the atmosphere of nights like those, a strong moment of connection between us."
Merch for this release:
2 x Vinyl LP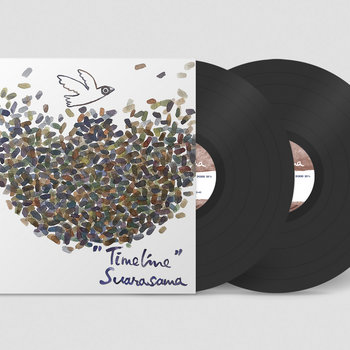 Even with Harahap's passing, however, his musical dreams and passion for preservation live on in Suarasama, in some sense quite literally, with their daughter Niesya joining the group in 2015. Her joining the group was perhaps inevitable, given her upbringing. "Growing up in a musical family was an incredible experience," says Niesya. "Our house was usually used as a place to practice and rehearse traditional music and dance, so I'm familiar with several musical traditions, like the songs and dances of the Toba Batak people."
While their sister group Mataniari focuses on the latter traditions, Suarasama takes a more all-embracing approach to their compositions, incorporating North Sumatran traditions into a greater whole. "In Suarasama, the characteristics that we have taken as inspiration are the polyrhythmic drums of the Bataks and Malay melodic and textural characteristics, which have influences from Middle Eastern and South Asian music," says Hutajulu. On Timeline, you can hear acoustic guitars, African djembe, Indian shruti box, Malaysian gambus, European mandolin, and even a ten-string hybrid instrument that Harahap designed himself, the so-called "saz-guitar." You can hear Harahap's creation on the title track, which combines the buzzy textures of the Turkish saz, achieved by placing the ten strings into two triple and two double courses, with the ergonomics of the acoustic guitar and the hourglass body of the Iranian tar.
These days, Suarasama's ethos extends beyond making music. "As an academician, we also carry out the preservation of North Sumatra's traditional music through research," says Hutajulu. "Since 2008, we have established a music center, Rumah Music Suarasama, as a place not only for practicing Suarasama's music but also as a gathering place for music workshops and discussions." The center doubles as their home, which is intentional: they want the space to be home to Medan's music community. And Niesya, perhaps their most prized pupil, is a testament to their approach. "Their compassionate and their activist-minded approach in life has inspired me a lot," says Niesya. "Their welcoming and big-hearted nature have made Rumah Musik Suarasama a safe and comfortable place for fellow musicians and culture enthusiasts […] to make a movement together towards preserving Indonesian tradition."