FEATURES
Story of a Song: Strange Relations, "Maria Sweet"
By Michael Falcone · June 16, 2017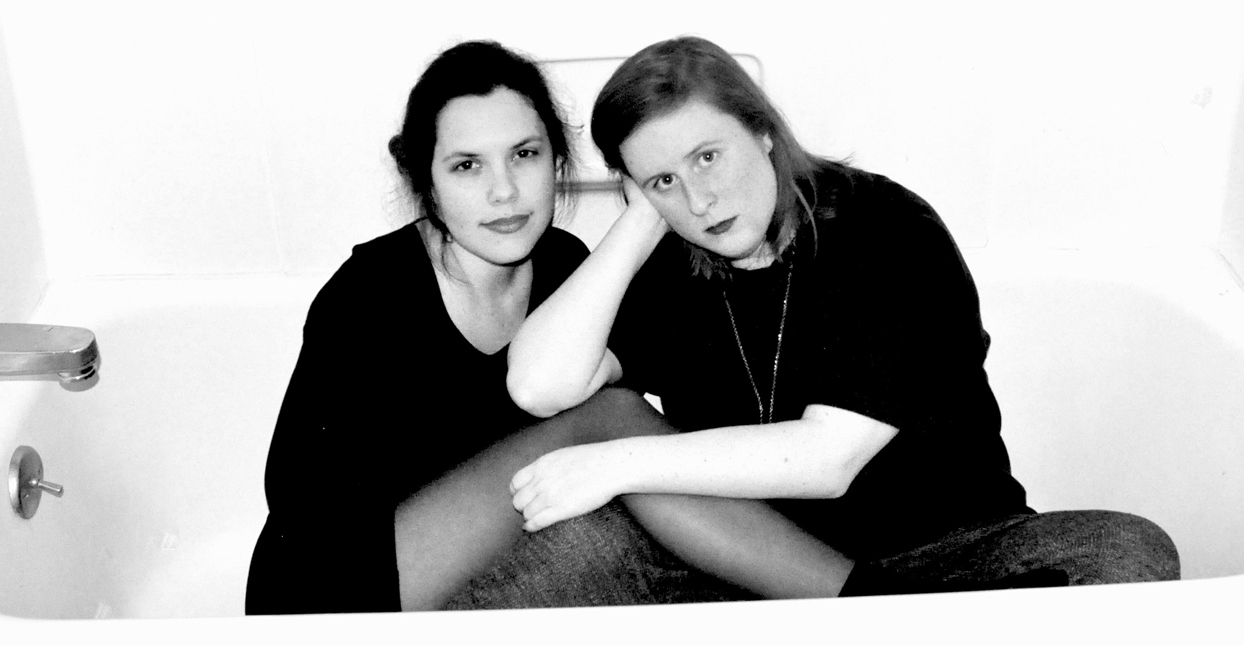 Mainstream music's recurring "sugar" trope has a history stretching back almost as far as the genre itself, with a stylistic range extending wide enough to include hits like The Archies' "Sugar Sugar" or Lil Wayne's "Lollipop." For those in need of a generous fix, the music blog The Grey Estates and Negative Fun Records recently announced plans to release Sugar Rush 2, an aspartame-free compilation of previously unreleased songs with a sticky-sweet bent.
The collection's first single is a rousing two-minute blast from Minneapolis's Strange Relations. Its two principal musicians—singer/songwriter/drummer Casey Sowa and singer/bassist Maro Helgeson—formed the group in 2013 after relocating from Philadelphia. They self-released their first full-length before signing to Tiny Engines in 2016.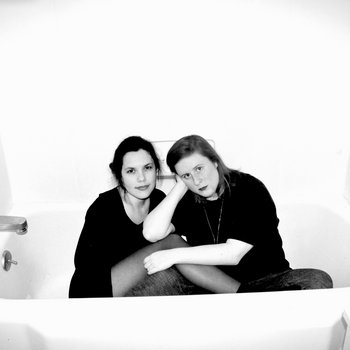 .
00:10 / 00:58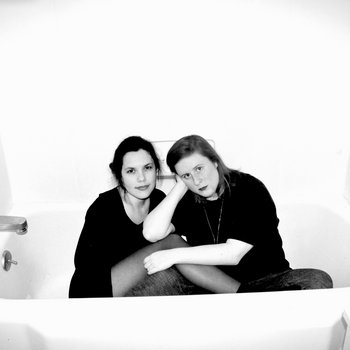 Earlier this year, they signed on for Sugar Rush 2 and recorded the song "Maria Sweet" within a week. "The theme was 'sugar or candy,'" Sowa explains, "so we tossed around a few ideas and pretty quickly landed on this track as an homage to one of our favorite cult U.K. TV shows from the mid-aughts [also called] Sugar Rush. It's about a young queer girl's coming of age, falling in love with her best friend and all the crazy, wasted hijinks and drama that ensue in their relationship."
On the TV show, Maria Sweet, whose nickname is "Sugar," is the infatuation of the series' teenage protagonist. Sugar Rush took unexpected dramatic turns within its 20-episode run (thematically intersecting with other teenage soaps like The O.C. and My So-Called Life), and its adolescent tropes feel entirely present in "Maria Sweet": the thrills of youthful discovery and family-related disillusionment, the emotional ups and downs evoked from unrequited devotion. Lyrically alluding to the unsuccessful kicking of bad habits, the song captures this scope while also providing the band's own fanfic version of the show's theme song—perhaps sonically closer to the show's modern essence than its designated retro signature of Blondie's "One Way or Another."
Sowa and Helgeson place "Maria Sweet" in the "summer song" category, a distinction that might vary for those based in areas with longer winters and cooler summers. The band agrees: "Living in Minneapolis, summers are a really big deal in terms of everyone kinda crawling out of their caves and reemerging into the sunny social mode of hanging out and trying to shed the leftover feelings of seasonal depression." Despite the region's often-frosty temps, Sowa and Helgeson are (unintentionally) no strangers to summery overtones; their Going Out EP from 2016 presents four great examples, and it was perhaps most blatantly demonstrated in their 2015 "Ceremonies" video.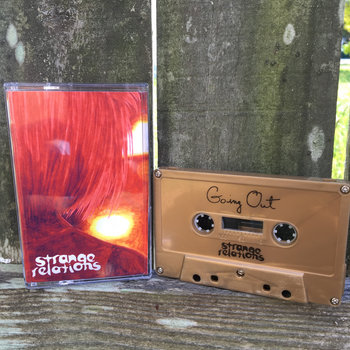 .
00:10 / 00:58
Merch for this release:
Cassette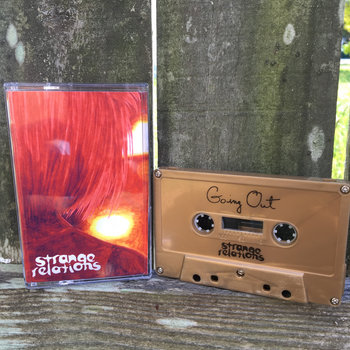 "Maria Sweet" also might indicate the first page of a guitarless chapter in the band's history. "We've had a few different guitarists over the years. This isn't technically our first song as a two-piece, but it is one of the first and definitely hints at things to come," says Sowa. The stripped-down bass/drums/pedals/vocals instrumentation also prompted the band to describe the track as "Death From Above 1979 if DFA were lesbians."
Their experimentation with style and method isn't over, though, by any means. Sowa explains, "We set out to kind of challenge and subvert expectations [of what a pop band looks like], from me being a drummer-singer/songwriter, to our queer identities, to the very arrangements of the songs. We are always evolving and trying new things; that's what keeps us excited and engaged in this project."
As the sugar-pop continuum expands ever further, Strange Relations' placement feels snug and secure proximate to the power-slack of Sonic Youth's "Sugar Kane" and the hazy, summery atmosphere of Echo and the Bunnymen's "Lips Like Sugar." When asked, Sowa identifies the similarly tom-heavy playfulness in Bow Wow Wow's cover of The Strangeloves' "I Want Candy" as a personal favorite while also hearing their song crossing themes with Mandy Moore's "Candy": "If 'Candy' is all about the wistful dream state of a crush, then 'Maria Sweet' is the crash the next morning, after the sugar high, when you realize, 'Oh, that fantasy wasn't all it was cracked up to be in reality.'"
—Michael Falcone