FEATURES
Thirty Years Ago, Steve & Teresa's "Catching a Wave" Captured the Sound of "Authentic Hawaii"
By Jason Black · August 19, 2020
When you think of Hawaii, two things usually come to mind: surfing and the sound of soulful, slack-key Hawaiian music. "Catching A Wave," the underrated 1983 single from Hawaiian artists Steve & Teresa, combines the best of both. A melodic Hawaiian guitar song that captures the imagination, "Catching A Wave" conjures images of paradise: riding waves, having fun with friends and family, and feeling a connection to the tropical beauty all around you. Think of it as the perfect soundtrack to William Finnegan's globetrotting 2015 surf memoir, Barbarian Days.
Merch for this release:
Vinyl LP, Compact Disc (CD)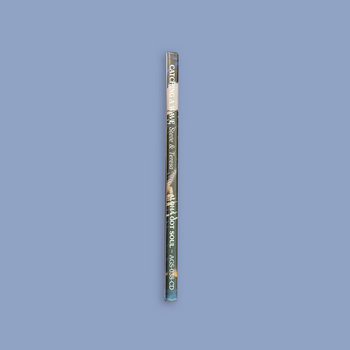 "I just got back from a surf session in Hanalei Bay on Kauai, and there was a melody in my head—the chorus," Steve Ma'i'i' says today. "A progressive melody line, 'Island tradewinds blow, I know where I'm going.' I wrote the song that day in the hotel." But while the inspiration for that song is simple enough, the story behind the making of the album—and its new reissue on Honolulu label Aloha Got Soul—goes much deeper.
The acoustic guitar-and-bass duo of Steve & Teresa emerged from a vibrant music scene in the 1970's and '80s—a "Hawaiian Renaissance" that included local luminaires in both traditional and modern styles, like Gabby Pahinui, The Brothers Cazimero, The Mākaha Sons of Niʻihau featuring Israel "IZ" Kamakawiwoʻole, among many others. Both Steve and Teresa had deep roots in native Hawaiian culture. Steve was the bassist for musician and cultural activist George Helm, and Teresa was the daughter of the hula dancer Carol Bright and the musician Daniel Bright. Together, they joined forces to create a fresh, electrifying take on timeless jazz standards, traditional Hawaiian jams, and hapa-haole classics.
"One night, Teresa was playing a gig in Waikiki and her bassist at the time couldn't make it," Steve remembers. "So, my sister gave me a call and asked me to sub in. From that night on, Steve & Teresa became a regular duo. Honestly, we never practiced—we would just show up and jam together. I guess we got paid to practice."
Merch for this release:
Vinyl LP, Compact Disc (CD)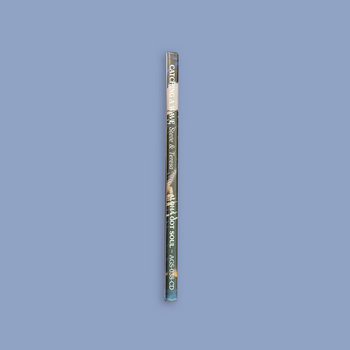 One of their regular ongoing gigs was at Pat's in Punalu'u, a low-key hangout spot for local musicians located outside of town and up on the North Shore. One evening, the influential studio engineer Rick Keefer, who'd moved from Seattle to O'ahu after completing work on Heart's third album, heard Steve and Teresa perform. Their distinct sound inspired Keefer to convince the duo to record a full-length album with him.
A few days later, Steve and Teresa were at Keefer's Sea-West Studio to cut their first record. The entire session was done in only three hours. Everything was recorded live—acoustic guitar, electric bass, and the pair's intoxicating vocal harmonies—with no more than two or three takes per song.
"We walked in without a setlist," Steve recalls. "We simply wrote down songs we'd been doing over the past one to two years. We were instinctively in tune with each other, and we did it all in three hours. We'd been practicing on stage for a few years, so we went into the studio and recorded our live set. It was really like a live album."
"The magic of it was that we had so much material to work with," he continues. "Some of the open spaces on that record are just as important as the music. It's just guitar and bass—and there are even a few mistakes and you can hear those too. Looking back now, I wonder how I ever sang like that."
Beyond "Catching a Wave," the duo also delivered sparkling pearls like the Hawaiian luau jam, "Sadie," the slow love lament, "That's My Desire," and the melancholy old Hawaiian tune, "Kaho'olawe Song."
Merch for this release:
Vinyl LP, Compact Disc (CD)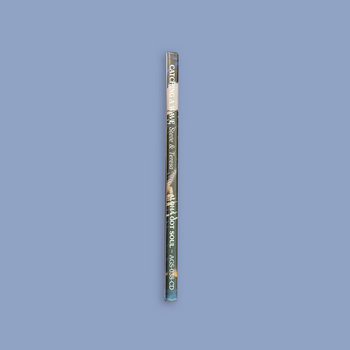 The album was an early success, and Steve and Teresa went on to make two more albums together, 1983's Ocean Blue and 1986's Intimately. The former marked a new direction, featuring a full band that included drums and synthesizers; but when the album wasn't as well-received as Catching a Wave, the duo returned to their classic sound for the aptly titled Intimately. In 1988, their song, "Uwehe, Ami, and Slide" won a Na Hoku Hanohano Award—the local equivalent of a GRAMMY—for Song of the Year.
Ultimately, the band broke up due to creative differences. In the years that followed, Teresa's international solo career soared while Steve stayed close to home and provide for his family by maintaining a local landscaping business. (Rick Keefer passed away in Hawaii in 2013.)
Decades later, Honolulu-based DJ, tastemaker, and independent label owner Roger Bong started hearing about Catching A Wave in underground crate-digging circles—the album is a coveted item among hardcore collectors. One day, a friend told him there were some records in the donation pile in the lobby of their apartment building. He ran downstairs and found a copy of Catching A Wave among the bounty. Eventually, Bong befriended Steve, even helping to get "Catching A Wave" licensed to Psychemagik's eclectic compilation, Magik Sunrise. Now, after securing Teresa's blessing via mutual friend and local legend Kit Ebersbach, Bong is reissuing Catching A Wave on his label Aloha Got Soul.
"Locally, it's an unsung classic," Bong says. "As a composition, the song has enjoyed a long life in the repertoire of local musicians, but the original recording was lost to time. The reissue gives the album and the original song a second chance to impact a new generation of fans."
Merch for this release:
Vinyl LP, Compact Disc (CD)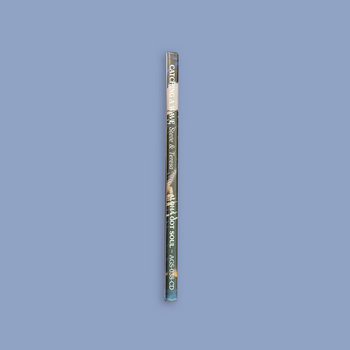 "It was really the first time people had heard Teresa sing on a record and her voice was amazing—one in a million," Kit Ebersbach says. "She had a real throwback style that was distinct and reminiscent of the jazz crooners. Catching A Wave was a breakthrough record for her."
Cory Oliveros, a local musician, included his own rendition of "Catching A Wave" on his 2012 album, Repertoire. He first heard the song at family gatherings, when his cousins would play it during kanikapila, or impromptu, island-style backyard jam sessions. He's included it in his setlist since he first started performing. "To me, it's kind of like a lucky charm or a positive blessing," he says.
That a young musician like Oliveros can feel the same connection to "Catching A Wave" as his parents did when it was first released speaks to the song's magic. "It's the simplicity of it, the message of it," Steve says. "The lyrics are nice and light, and Teresa's voice is pitch-perfect. It just sounds like authentic Hawaii."