FEATURES
Steel Tipped Dove's Brooding Productions Are Reinventing New York Hip-Hop
By Blake Gillespie · August 23, 2017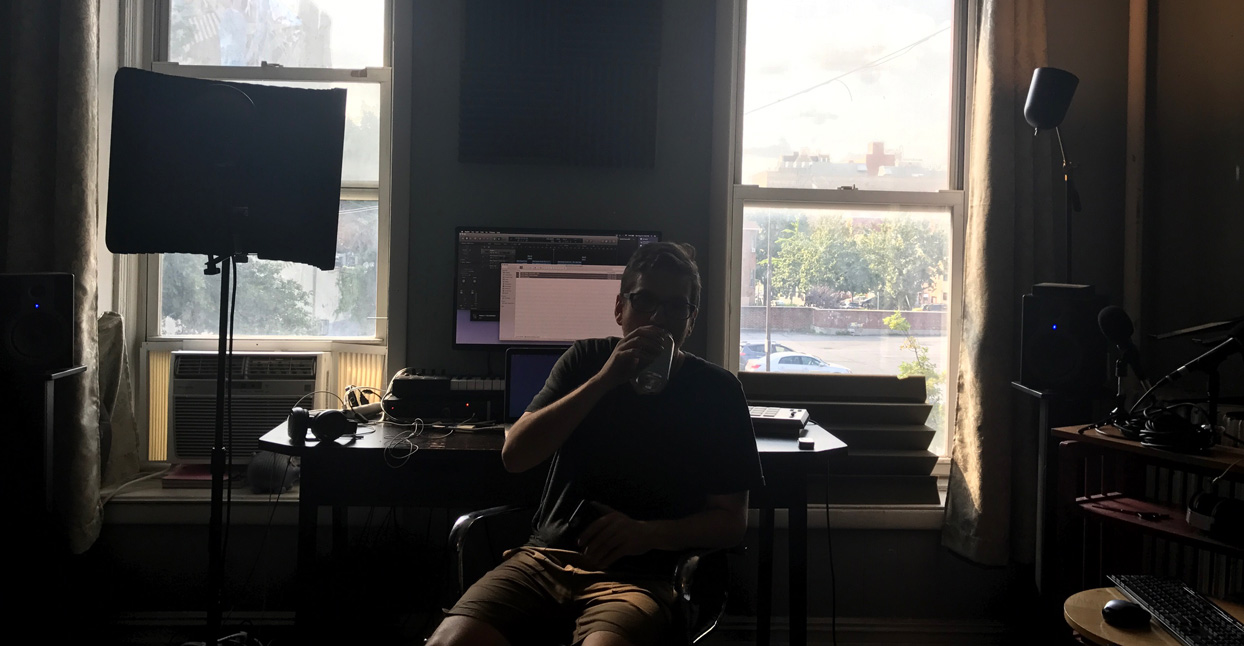 To his co-workers at his day job, Steel Tipped Dove is just Joe from staffing and compliance, another employee in the corporate healthcare sector. On Twitter and in the rap world though, he's the producer behind Lakutis's "Jesus Piece," Kool A.D.'s "EROIKA," and YC the Cynic (who is now known as Kemba)'s "Unconscious." In the early 2010s, when blogs and indie magazines were announcing the dawn of a new New York sound with the arrival of Heems's Greedhead roster—which featured Joey Bada$$, Pro Era, and the Beast Coast sect of Flatbush Zombies and The Underachievers—Steel Tipped Dove was often credited with providing the sound that would shape that moment in time.
"It definitely felt special," he says. "Das Racist shifted the dynamics of things in a way that I don't think everyone even fully understands. They opened people up to letting different vibes into 'rap music' for sure."
Five years later, he's still developing those vibes through collaboration sessions, conceptual beat tapes, and sprawling compilations with New York's underground elite. Steel Tipped Dove's Bandcamp page is intimidating: With 34 releases dating back to 2013, many of which have over 20 songs, the oeuvre is immense. And while the artists who request beats from him are usually looking for production similar to the brooding, terror-trap of Lakutis's "Jesus Piece," he says much of his time in the studio is spent avoiding any one niche.
"I overthink things a lot," he says, possibly to the point of self sabotage. "But also, people fuck with Steel Tipped Dove beats, so why am I even doing that?"
.
00:10 / 00:58
His production on Big Baby Gandhi's No1 2 Look Up 2 mixtape, which featured six Dove beats, borders on surreal; most notably on the off-kilter and pornographic "Drink A Lil Pepsi," and on "Mobile Number," where cell-phone samples collide with Bollywood vocals. It was Dove's work with Kemba and Big Baby Gandhi in 2012 that raised his profile. Before that, he was crafting beat suites that netted attention from the blog Pigeons & Planes, back before it was owned by Complex. Two years later, he'd amassed a serious Rolodex of rappers that resulted in a 35-song opus.
On & a bunch of crazy motherfuckers, Steel Tipped Dove goes through his phone contacts and starts a kind of group chat on record. The album is a who's-who affair, with appearances by Kool A.D., Antwon, Kemba, Chippy Nonstop, and Open Mike Eagle. Some of the more unexpected guests deliver the album's more humorous moments; on "Slap Sad Clowns,"comedian DC Pierson calls his union with Dove the "new Lilo & Stitch."
Much of Dove's collaborations go down in his home studio in Brooklyn where, in addition to production, he also offers mixing and mastering services. One rapper booking a session often leads to others. That was certainly the case with his latest collaborative project, Secret Museum of Mankind. A visit from Kool A.D. and Tone Tank led to appearances by Kassa Overall, Chazmere, Raheem Recess, D.V.S.*, and Quelle Chris. In the studio, Kool A.D. shares a bag of shrooms with the group, and hours later, the whole gang lays down a 10-minute freestyle over a loop built from the Beastie Boys' "Get It Together." "My Name Is My Name" is Kool A.D. with his third eye fully exposed, eight minutes of funky free-association in which he shouts out ancient civilizations.
As much as Dove is known for throwing rapper parties in the studio, he's just as prolific in solitude. He humbly tags his Bandcamp releases with "beats," "hip-hop/rap," and "Brooklyn," but each body of work is a conceptual journey; some soundtrack the pleasures of companionship, others fuss over current affairs and anxiety.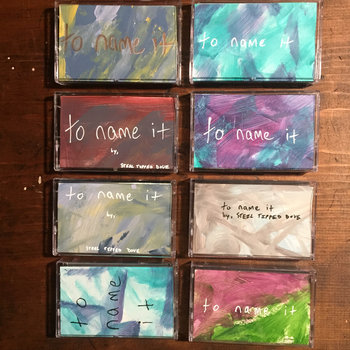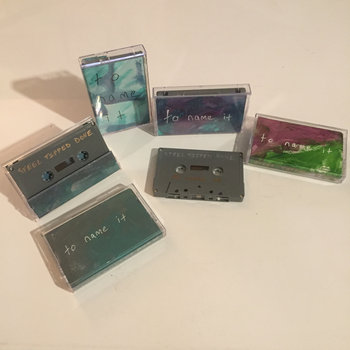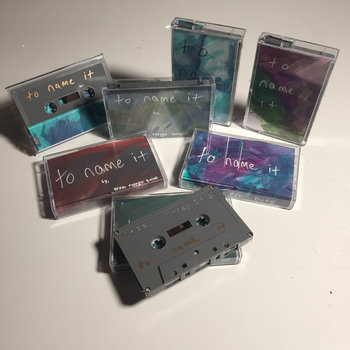 .
00:10 / 00:58
Merch for this release:
Cassette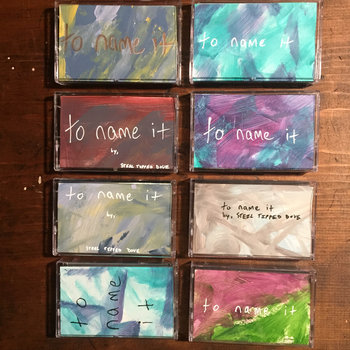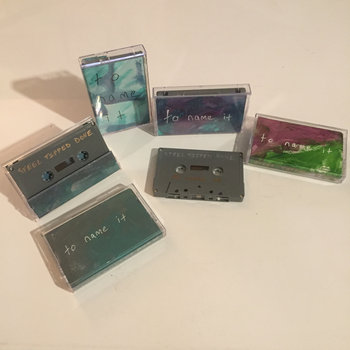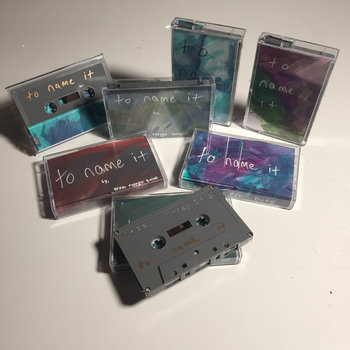 He describes his widely-praised instrumental album Nothing Touches The Ground Here as "music for Neil deGrasse Tyson to play during a mescaline-fueled bullshit session." On that album, Steel Tipped Dove displays his knack for turning razor-sliced indie samples into hyper-active instrumentals, as on the Modest Mouse-sampling "Fly Trap." For a deeper journey down that same rabbit hole, press play on A Cabin Record, where Dove bugs out behind the boards to the tracers of a mushroom trip in a cabin in the woods, with the result sounding like an alternate score to Evil Dead. The trip takes a dark turn around "spiders just wherever," and rides that wave of paranoia, every sound appearing like an ominous stranger outside the front door.
For now, Steel Tipped Dove plans to continue the double life—one as Joe from compliance, the other as an in-demand hip-hop producer. Around the office, he chats at the water cooler about sports, money, and kids. At home in his recording studio, he's a producer-for-hire making lucid, spine-chilling productions. Even with production credits on Astronautalis' widely-praised Cut The Body Loose, Dove's not giving up his day job—nor does he have any misconceptions about the impact of his work.
"No beat or collaboration has really changed my life or put me on the map yet," he says. Then, pausing, he adds, "Though I guess, that's depending on what map we're talking about."
—Blake Gillespie