FEATURES
The Dark Visions and Technical Prowess of Statiqbloom's Fade Kainer
By Michael Hill · December 21, 2016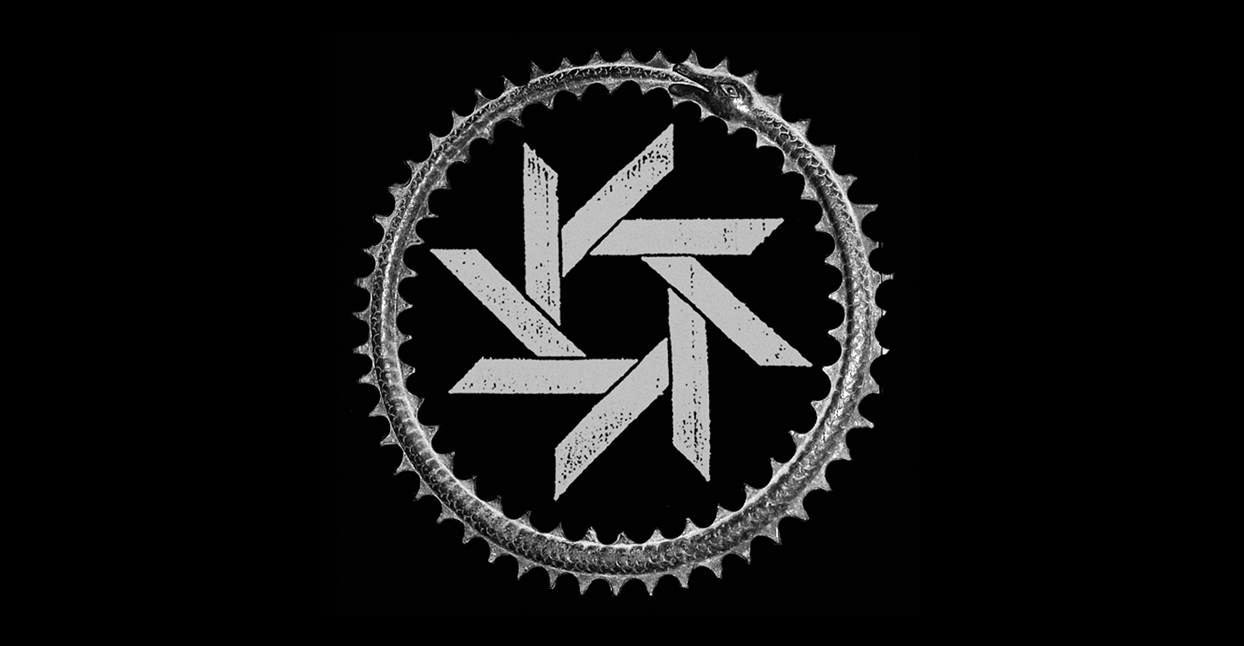 Producer and multi-instrumentalist Fade Kainer is a mainstay in Brooklyn's heavy/dark music scene; you might know him from doom merchants Batillus, the death-drones of Inswarm, the beautiful noisescapes of Theologian, Tombs' powerful, bleak black metal, touring with Swans' Jarboe, or any number of other projects, but you may not yet know his solo project, Statiqbloom. Statiqbloom may be the ultimate expression of Kainer's musical and artistic visions, combining his formidable technical abilities and songwriting skills with his compelling live presence and strong aesthetics. Hard dance beats, glassy synths and sinister vocals form a captivating union in Statiqbloom's tech-noir sci-fi landscape. It feels like the soundtrack to endless nights spent clubbing in a post-apocalyptic sewer, two moons fat in the sky over a scorched earth.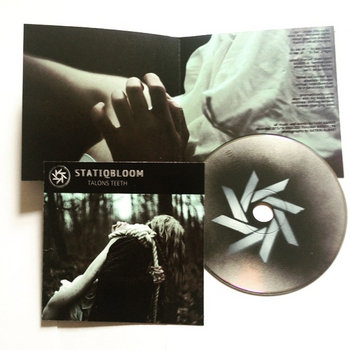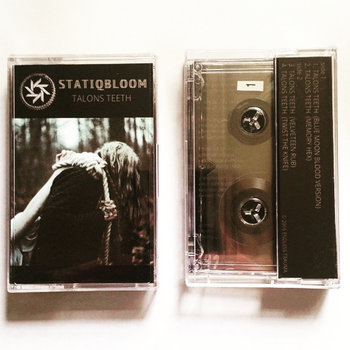 .
00:10 / 00:58
Merch for this release:
Compact Disc (CD), Cassette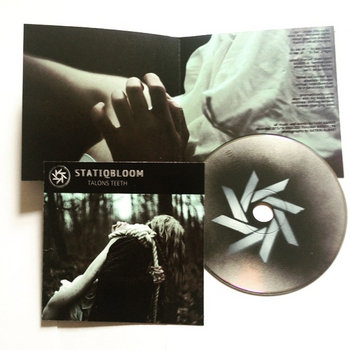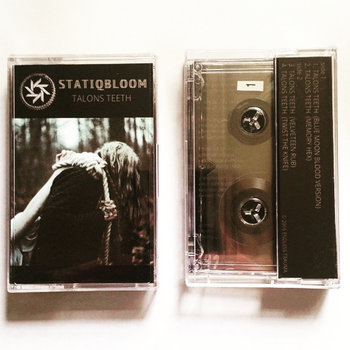 We spoke with him about how a metal kid got into electronics, and how personal a project Statiqbloom is, among other topics.
Like many New York City artists, you aren't a native of the city. Where did you grow up? 
I was born in Germany, but I grew up in South Florida—the Fort Lauderdale/Miami area.
What was the first music that excited you?
It was a lot of metal and goth. The goth/industrial scene was really big [in Florida]. It was very underground, but was also really thriving. There was also lot of death metal. In other parts of the country, people were getting into grunge and stuff like that, but in Florida death metal was still very big.
What brought you to New York City?
I moved to New York City to pursue music. In Florida, it was hard; you made scenes with your friends, but that only went so far. I came to New York City when I was a teenager and fell in love with it. I viewed New York as a place for music and art.
You have been involved with a lot of different musicians and projects over the years.  How have those experiences informed your work with Statiqbloom?
When I started Statiqbloom, I wasn't sure if I wanted to share it with the public. It was a side effect of the band that I was in [at the time] falling apart. I was in a frustrating spot, and I started making music that I wanted to hear for myself. I was deeply influenced by the feeling I got from the music I grew up listening to. I wanted to recreate that mood, because I felt that it was lacking in the electronic music scene here in New York. I wanted to do it for myself, but people around me had heard it and convinced me to share it.
When did you start putting all of this together?
It was around the end of 2012. I released my first music as Statiqbloom on Halloween of 2013. I had ideas laying around, and I put an effort into making songs out of them.
Statiqbloom has performed on a number of different types of shows and tours, from metal to industrial / electronic and all of the shades between. How would you describe Statiqbloom's music?
I think it's very dark and can be aggressive, but it has a lot of atmosphere and emotion. I think the reason why I can play and tour with different genres of music is because people can relate to different aspects in the music. So if I'm opening for a metal band, there's that aggressiveness within my music they can connect with. If I'm playing with a band that's just techno, or synth-based, my songs also have those textures and danceability.
How did you get into programming and electronics?
I started out as a drummer. I've been playing since I was 13 years old. As I got more and more into playing in bands throughout my teenage years, I started getting into industrial and electronic music. I started developing a fascination with samplers; I realized that you can use all these different sounds to make music. I was [starting to stagnate] listening to music that was just guitars, bass and drums. I also do a lot of visual art, so I viewed electronics as a whole other palette—textures and colors that I can use to make music. So I started initially incorporating electronics into my drum set. I bought samplers and triggers; I started using different sounds as percussion instruments. Then, I got into learning how to use hardware like sequencers. I didn't get my first computer until way later; I started out using hardware.
Do you think using analog hardware is a lost art these days?
Actually, I think there is a big resurgence. People are stepping away from computers and doing a lot more with actual hardware. I see it more and more, people being more hands-on with electronics, [like] modular synthesizers and these new analog drum machines.
Statiqbloom has primarily been just your vision. At one point, you had a guitar player [Soren Roi], and more recently, you added another member [Denman C. Anderson]. What are their roles in the band?
I wanted to add more of a live element to the sound, so I wouldn't be so tethered to doing everything myself, as well as being a frontman. The other musicians weren't so much part of the writing process. However, the newest member, Denman C. Anderson, is somebody that I can bounce ideas off of; it's not just me second-guessing myself. I respect his taste. It's good to have collaboration.
Denman is from DC/Baltimore; he moved to New York a couple of years ago. He fronted a hardcore band, and he also makes techno music. I kept seeing him at all different kinds of shows; metal shows, electronic shows. He was into a really wide range of music, and his tastes were really similar to mine. I thought he would be a good fit because he's not just into one thing and has experience making everything from metal to techno.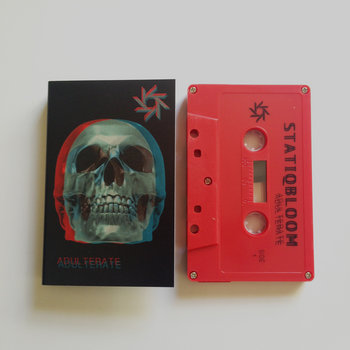 .
00:10 / 00:58
Merch for this release:
Cassette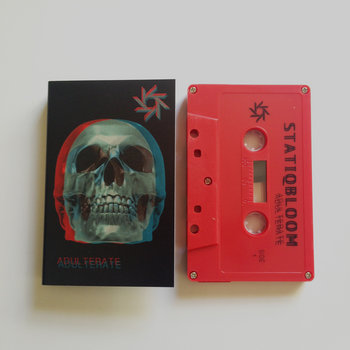 You've worked with several different labels over the course of your career, but Statiqbloom has been a very independent venture.  Can you describe your philosophy behind this?
It's been a self-release kind of thing. Bandcamp is such a good tool for someone who's trying to get their music out there. I've been self-releasing things and labels have approached me afterward to release the vinyl. I've been very DIY, but I'm trying to get solid label backing right now.
In addition to the band, you frequently remix other artists. Who have you worked with?
I've remixed Secrets of the Moon, Chris Connelly, Nachtmystium, Circle of Animals, Hide, Hot Guts and Corrections House, to name a few.
Which are your favorites?
I think it was really great to be able to do the Corrections House and Chris Connelly remixes, because these are people that I have a lot of respect for. Corrections House has Scott Kelly from Neurosis and Mike Williams from Eyehategod; these are bands that as a teenager, I grew up with. Chris Connelly, coming from Ministry… it blew my mind that somehow I [got to] work with these people later on in my life. That kind of stuff is really satisfying, being creatively involved with people that you really look up to.
What is your process when doing remixes?
With remixes, I like to do it without hearing the original version. I like to get the separate sound files, audition them and build it as if I was writing a song myself using other people's elements.
—Michael Hill