FEATURES
As Starchild & The New Romantic, Bryndon Cook Creates Bright Pop and 1980s Funk
By Briana Younger · February 23, 2018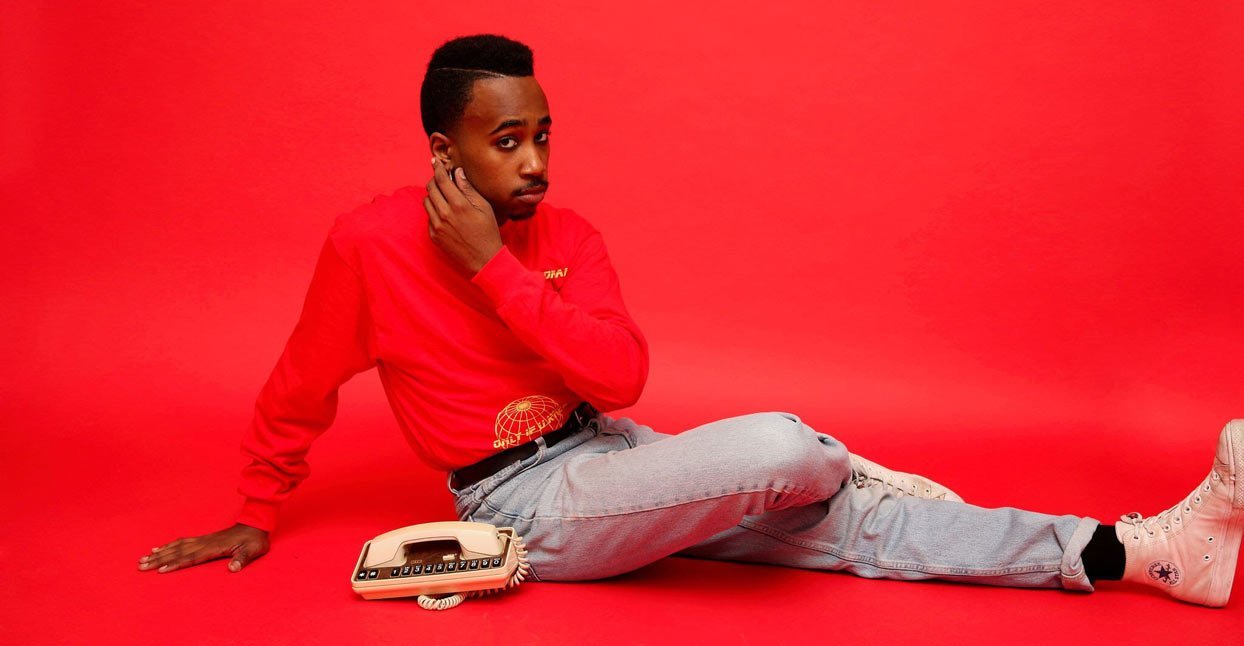 It's tempting to describe Bryndon Cook by his affiliations. Over the past few years, he's loaned his fluid guitar work to synth-pop acts like Kindness and Chairlift. He's worked closely with Dev Hynes (who records under the name Blood Orange), and last year, they started recording together under the name VeilHymn. Cook also joined Solange's tour in 2012—first as a guitarist and backup singer and, most recently, as bandleader. But Cook is an exceptionally talented artist in his own right, one whose vision of the world is part soul-churning blues and part airbrushed technicolor pop.
His latest project, Starchild & The New Romantic, was initially conceived as a solo outing, even though the name suggests otherwise. He describes the moniker as a genderless power that disarms expectation and allows the artist to "show up in any form or fashion." On his 2016 EP Crucial, a mostly downtempo affair that was as futuristic as it was retro, Cook handled much of the instrumentation himself. But for his new album, Language, his band joined him in the studio. Cook is, mostly, a self-taught musician; he plays saxophone, piano, drums, trumpet, and guitar, the latter of which he refers to as "his baby." To get an sense of his ambition: After moving from an acoustic to an electric guitar, he was immediately inspired to learn Chic's "Le Freak." He got a crash course in bass while working on Solange's "Don't Touch My Hair," a song he says represents everything he hopes to accomplish.
"I always wanted to be someone who can help create beautiful pieces of legacy," he tells me one sunny afternoon in Brooklyn. "If they shot me tomorrow, getting to be on 'Don't Touch My Hair' and seeing how black women respond to that and dance—it's crazy. That's a full encapsulation of all I want in life."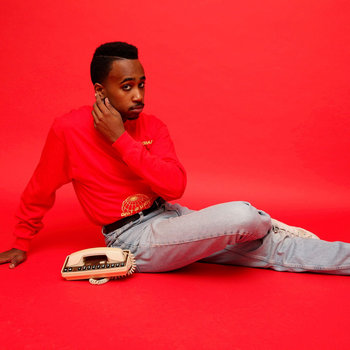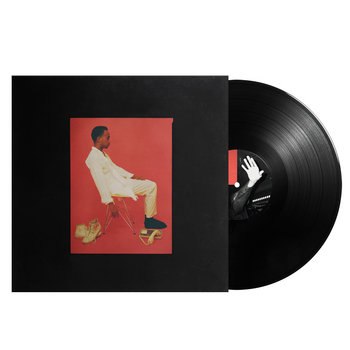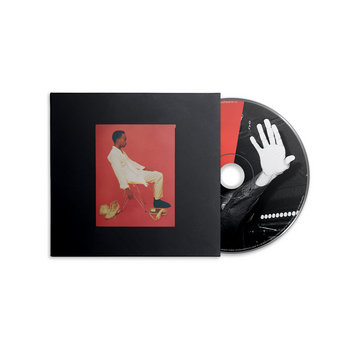 .
00:10 / 00:58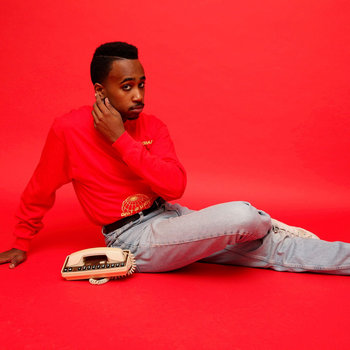 Merch for this release:
Vinyl LP, Compact Disc (CD)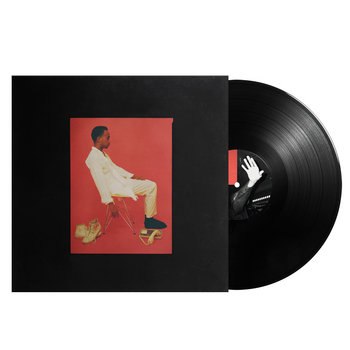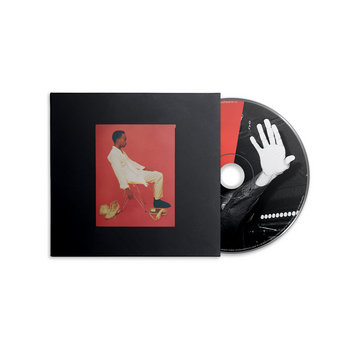 Raised between Prince George's County and Montgomery County (both in Maryland) and Atlanta, Georgia, Cook grew up in a house where there plenty of room to explore his creative ambitions. His mother had a piano, and his father had a vast collection of CDs, both of which fueled his musical impulses. He was also interested in writing, playing basketball, and acting—a pastime that carried him through college at New York's SUNY Purchase, where he studied theater (it was while in school that he netted the chance to play alongside Solange). And while previous generations may have been encouraged to focus on a single career path, Cook is living in a time when those limitations don't exist.
"By 15 or 16, I already knew what a post-Y2K world was," he says. "I feel like a lot of [people] our age kind of started to suss that out at a certain point. There was no reason for me to try and parlay anything to just one thing. I knew who Pharrell was. I knew who Andre Benjamin was. I knew who the guys were who did it all. Those were my heroes. So I was like, 'Ain't nobody going to tell me that I can't create a desktop folder of who I am.'"
When we meet, he's fresh off a long night of DJing for the release of Porches' latest album, The House. As the conversation unfolds, it becomes clear that Cook is a genuine fan and student of music that extends far beyond his own catalog. He drops offhand trivia about soul music icons Al Green and Teddy Pendergrass, searching their stories for metaphors and parallels to his own. During our conversation, a question about the serendipitous nature of career path leads to quick aside about how Dez Dickerson joined The Revolution after responding to an ad and auditioning for 15 minutes, and how Jesse Johnson landed in The Time without auditioning at all. "They didn't have to play more," Cook says. "They were the right fit at the right time, and for some crazy reason, it worked out. I didn't plan any of this, either, you know?"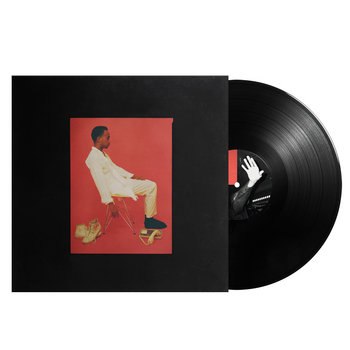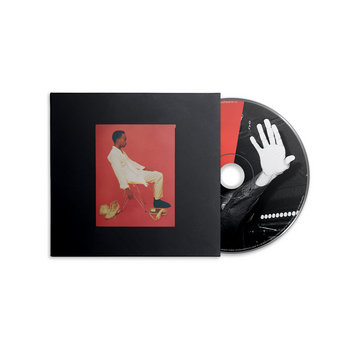 .
00:10 / 00:58
Merch for this release:
Vinyl LP, Compact Disc (CD)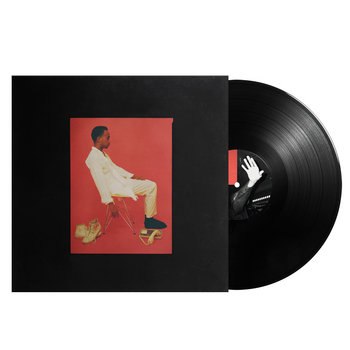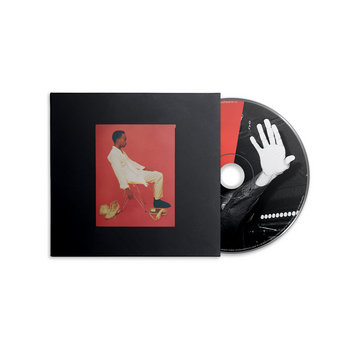 Over the course of our conversation, we talk about everyone from The 1975 and Martika, to Joni Mitchell and Larry Levan, and about how watching Solange and Hynes work is like seeing Roberta Flack and Donny Hathaway in the same room. But there's one artist who shows up most in both his interviews and in his musical DNA: Prince. It's easy to hear the purple blood running through the veins of Cook's music, in the '80s pop-funk of "Lost Boys," or the flamboyance of "Black Diamond." He was working on the song "Mood" when he learned that Prince died; his goal for that song was to craft something that would fit Purple Rain. He credits Prince's 1999 as an early inspiration for Language. "Prince was listening to all these different people at the time and, in a way, he was trying to make a pop album—something that could really cross over," Cook says. "By doing that, he was trying to scratch all these different itches. That's kind of what I did on this record a little bit."
Indeed, Language is defined by its sonic fluidity: the somber hymn "Ophelia's Room" lands on one end of the musical spectrum while the disco-tinged "Language" sits on the other. "Boy's Choir" is all anthemic soundtrack euphoria (featuring the Newark Boys Chorus), scratching another one of Cook's musical itches. When it comes to Black music's panoptic lineage, Cook says he's trying to "claim everything on the table." From track to track, he sounds as if he's actively in conversation with the past, looking for ways to bridge the gap between then and now. But more than anything, Language is soul music in a coat of many colors. It's personal and vulnerable; much of it was written by Cook, alone at the piano. Even though it was created while Cook was enduring the turmoil of heartbreak, much of its anguish is painted against a backdrop of joy. It's full of ideas and risks, a  reflection of the fully-formed person and artist Cook has become.
"I have very much adopted a 'choose death' mentality," he says. "People get a little weirded out about that, because they'll say, 'Why not choose life?' But fear is nothing but that feeling that what's on the other side is just death, but it's not. I think that's how I deal with life. It also makes you a badass. I think that's really good for us because—well, I don't have to tell you about everything in society that makes you want to be quiet or small or weak." Language is the sound of Cook using every bit of space he deserves, distilling emotion into beauty and freeing himself of fear. It's nothing if not a personal victory, but for his own measure of success? There's no playing coy here: "I want people to know who I am."
-Briana Younger