FEATURES
Squarepusher's Iconic Debut "Feed Me Weird Things" Turns 25
By Andy Beta · June 07, 2021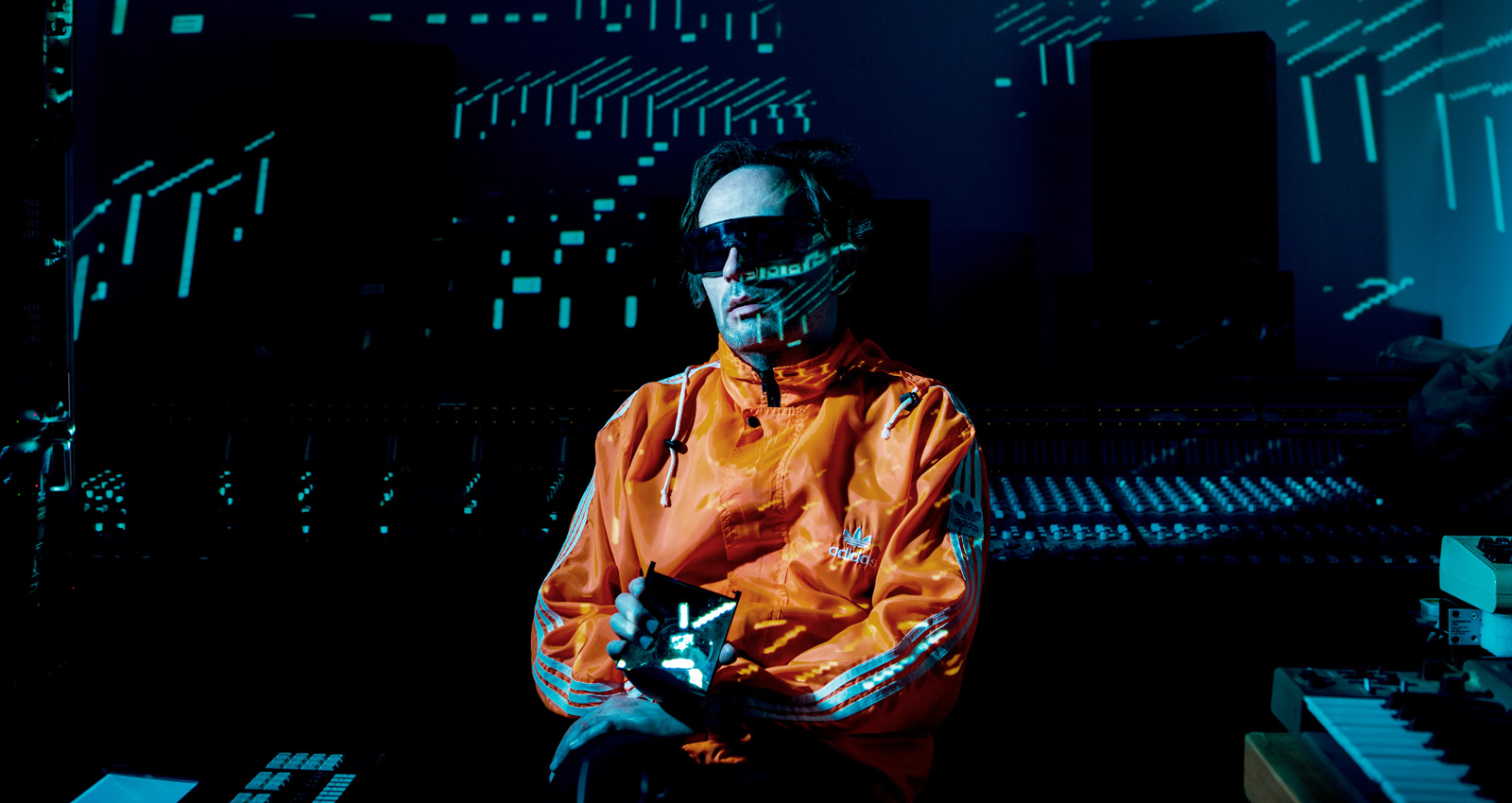 "One of the most uncanny and fascinating things about music for me is when it induces a sense of high-speed motion," Tom Jenkinson says via email from his home in Chelmsford. While he grew up with a steady diet of Bob Marley and Augustus Pablo, by the time he was a teen in the mid-1990s, he had become taken with rave music. Inspired by the music played at local clubs, as well as Aphex Twin's early Xylem Tube EP, Jenkinson began making his own speedy tracks. "I've used the 160 to 200 bpm range a lot because it seems conducive to a sense of rapid motion." By 1996, Jenkinson started crafting what would become his debut, Feed Me Weird Things, for Aphex Twin's Rephlex label. Across that album's 12 tracks, that giddy, careening, wild sense of forward motion came to define his career as Squarepusher.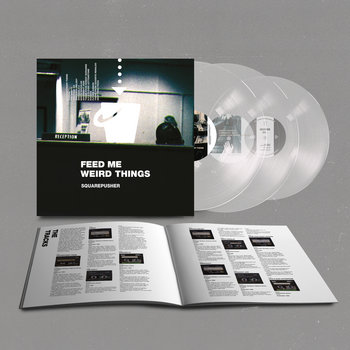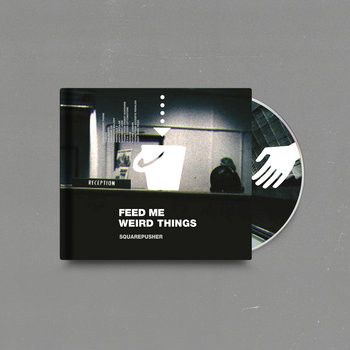 .
00:10 / 00:58
Merch for this release:
2 x Vinyl LP, Vinyl LP, Compact Disc (CD)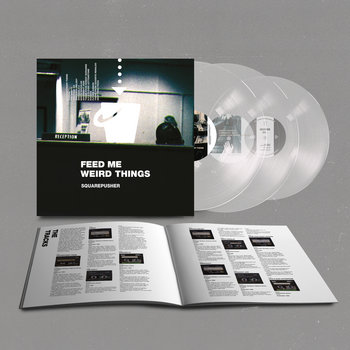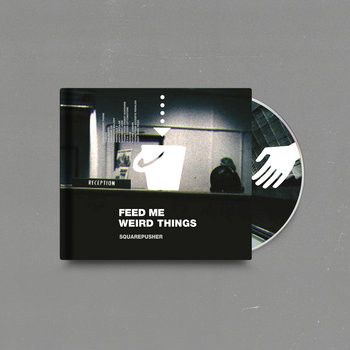 "I don't really like dwelling on music I made years ago," Jenkinson admits. But the 25th anniversary of the still-weird Feed Me evokes a simpler time for him, while showing how audaciously fast it still sounds years on. "I didn't ever seriously aspire to a career as a musician. Worldly success seemed so remote that I didn't have much of a concept of it in those days, but if I enjoyed making the tunes and my mates enjoyed listening; that was already success." The reissued set is crammed with old photos, flyers, and memories of that pre-internet era.
The year of 1996 was electronic music's tipping point, the year of the breakout Trainspotting soundtrack and Prodigy's "Firestarter." But a bit deeper underground, it was getting, well, weird. Aphex Twin's Hangable Auto Bulb EPs introduced the term "drill 'n' bass" to describe its manic energy, but Squarepusher soon followed to push things to a ludicrous extreme. "I shared a three-story house in Haringey with seven other clueless layabouts, myself occupying a box room at the top," he recalls. Photos from this odd little room crop up often on the expanded booklet: "I filled it with a miscellany of music gear, including my prized Akai S950 sampler, set up amongst rickety furniture and dusty piles of charcoal and chalk drawings from my studies."
The clubs were bursting with new music, but Jenkinson and his mates were usually too broke to get inside, so they threw parties at home. "What came to be known as 'Club Dumb' consisted of cranking up whatever rave music I had to hand—perhaps including a live set of my own tunes—and cramming as many people as possible into my box room with as much booze and stuff as possible with the music as loud as possible," he says. That sodden, crazy energy carried over to his debut. Bugs Bunny with jackhammer breaks, jazz guitar played by someone after 4 shots of espresso, electric bass runs that enter warp speed, and other cartoonish thrills abound: if the whiplash snare rushes of "Squarepusher Theme" don't get the room spinning, nothing will.
A love of speed runs through the rippling breakneck jazz-funk of "Theme from Ernest Borgnine," embracing that maligned musical genre well before the likes of Thundercat and DaM-FunK arrived on the scene. An homage to the iconic gap-toothed character actor, it's based on one particular role of his, that of Dominic Santini in the TV series Airwolf (1984-86). "It was actually a coded way of me stating that this piece in particular gave me a sensation of flying, thanks to that popular 1980s TV series about flying helicopters," Jenkinson says. Another track evokes that curious sensation of a different kind of flight, floating at half-speed on the sludgy, tar-slow breaks of "U.F.O.'s Over Leytonstone."
Within the year, Squarepusher would be signed to Warp alongside Aphex Twin. Thinking nothing much might come of it, Jenkinson decided to take a year away from uni to finish up his second album, Hard Normal Daddy. And decades on, Squarepusher remains one of electronic music's most forward-thinking producers, still going strong. "Making music was, one way or the other, insulated from worldly processes and demands—a hobby, albeit one that I was passionately engaged with," he says. "So in a way, my career is just a hobby that has gotten completely out of control." And Feed Me Weird Things still sounds delectably haywire.