FEATURES
On "A Man + His Plants," Chicano Rapper Speak Finds His Identity In A Self-Created Eden
By Caitlin Donohue · September 20, 2018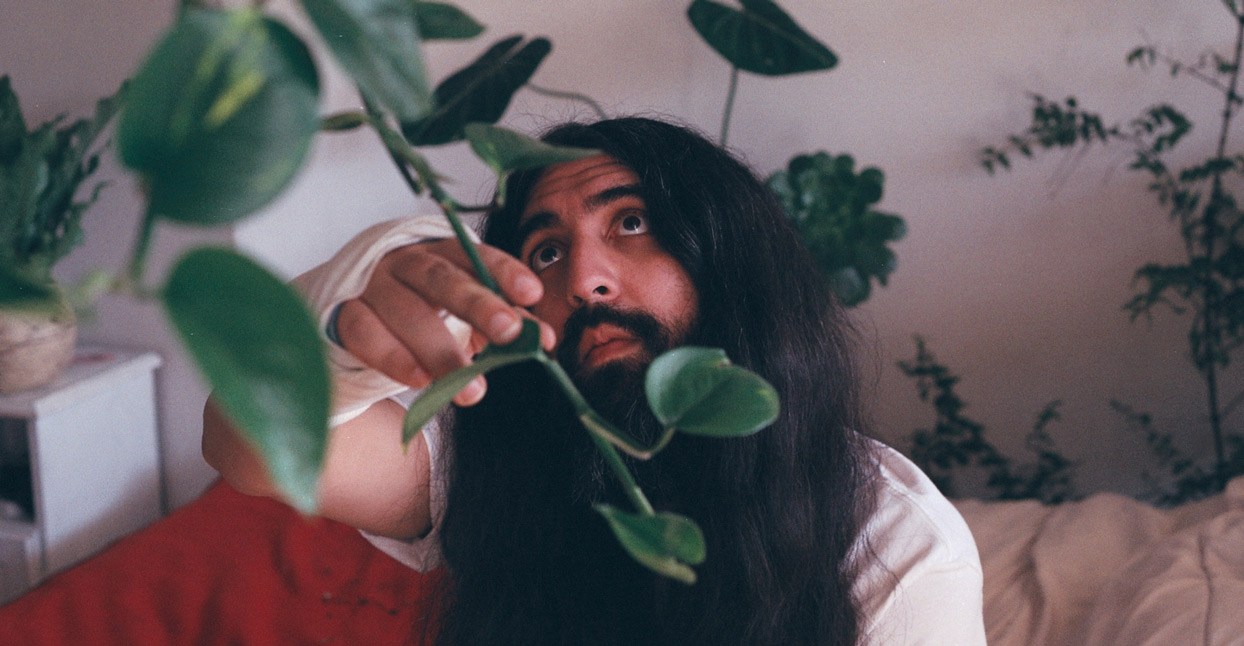 Speak's place in Mexico City is very chill. Three years back, the East L.A.-born rapper Anthony Negrete moved to the metropolis from whence his father had emigrated. He lives alone in a fifth-floor walkup—an add-on roof unit, really—that's so filled with light he refers to it as a "solar flare" on his latest album, A Man + His Plants. He proudly introduces me to his potted friends, which inhabit a balcony that faces the city's largest park. Before heading back inside, Speak (who also goes by Speak! and Speakz) lingers over the lovely view of a castle that peeks up over the trees. Once home to New Spain viceroys and Mexican presidents, the building now houses the National History Museum. The rapper's small sanctuary, which is itself far from ground level, may well be the castle's closest proximate neighbor.

Merch for this release:
Cassette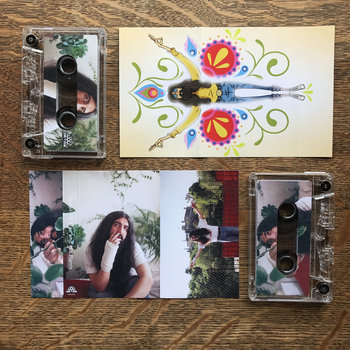 For a person who spent many of the rough transitions of his young adulthood couch-surfing his way through the shark-filled waters of the L.A. music industry, all this is just fine, thank you. "I live in a cool apartment in a city that I love, with my friends," Negrete says. "What is 'making it?' I made it."
This vision of domestic idyll is a bit deceptive. Last year, Negrete and fellow residents had to be evacuated for a month after a frightening 7.1 magnitude earthquake hit Mexico City. Though his building was eventually deemed sound enough for him to reinhabit, the experience was unsettling. The floor in Speak's bedroom now features a strange curvature with which he finds hard to reconcile. "I think about that a lot," he repeats twice, his gaze resting on the wave in the wood alongside his frameless bed.
Having some geographic distance from the U.S. may be helping to unburden Negrete. He moved to Mexico City in late 2015, during a time when then-primary candidate Donald Trump's arenas full of wild-eyed xenophobes were becoming common on TV. Negrete had been evicted from his recording space in a classic Downtown L.A. artists' building when its owners sold to Soho House, the upscale global chain of members-only social clubs. The rapper was in ill health due to a period of overindulgence in clubs, drugs, and toxic relationships, which is commemorated in a video of a heavier-set Speak in a white suit on too much cocaine on Sway's radio show Sway in the Morning. He was promoting an album called Sex Quest 3, and delivered a powerhouse freestyle, vitriolically upbraiding label executives. Soon after, Negrete was booked in Mexico City to play a Red Bull event and opted to stay put, to become a refugee or an expat or a multi-generation returnee.
Merch for this release:
Cassette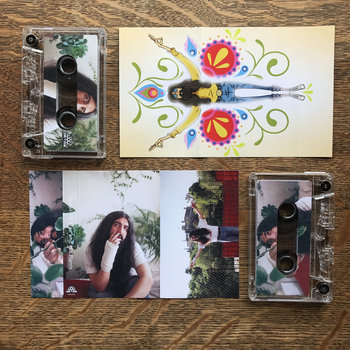 The album's lyrics speak on his departure from the U.S., and the dichotomized Chicano identity he developed as a result. Contrast forms the backbone of his autobiography: scenes of the young Chilango growing up alongside Norteños in Southern California; hearing gunshots break up suburban house parties; navigating L.A.'s creative industries; spending his adulthood in one of Mexico City's richest central boroughs. ("Who am I supposed to be? What am I supposed to do? If you came up in that murder-murder, you would feel me too," he says on album opener "This (Mexican) American Life.") Elsewhere, he addresses the absurdity of paying his rent in Mexico City with the royalties from "Gucci Gucci"—a 2012 viral pop-rap behemoth he penned for Kreayshawn, which started Negrete's songwriting career (and for which he still receives royalties)—and of course, the complexity of being a U.S. citizen in Mexico ("Pocho, pinche L.A. Chicano / I don't give a fuck just call me icono," he raps on"Super Chaka Jr.").
This mix of beauty, introspection, and disease is reflected in A Man + His Plants, though fans of Negrete's self-questioning and defiantly narcissistic verbal talents will find much to love here: Mexico City slang, shout-outs to self-care, and strident post-relationship accusations pop off over easy-riding beats cut with quirky, on-topic samples. The driving "Perico" opens with a litany best understood by capitalinos (people born and raised in Mexico City): "No mames, no manches / ¿Qué onda? ¿Qué pedo?" The lo-fi "Skid" files in with a snippet of a soft-voiced woman sharing her plant-tending expertise, and Speak has mastered her soothing tone by the time we get to sing-song closer "Plants Fill The Room."
Merch for this release:
Cassette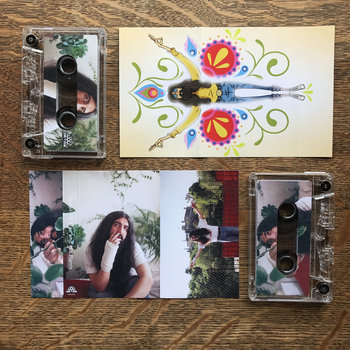 The project is not political — at least, not in the sense of 2018's strident online declarations — though on "Red Leather" Negrete references his queerness: a declaration he says he never considered necessary before his big break. ("I feel like I still don't have to [address my sexuality]," he contends, "but I should, because it could help people, you know?") Mostly, though, A Man + His Plants was made to deal with the chaos inside Speak's own head, almost entirely on his own terms: the album's sole feature is a wistful hook on "Breaking Out," courtesy of Negrete's friend since high school, fellow Art Goon collective member Pheo. "This album is more a cathartic thing," Speak declares. "I'm talking about me, trying to stop myself from jumping off the cliff."
Though he's got nothing but love for his ever-growing fanbase, Speak still considers himself an industry outsider, waging an incessant, uphill battle for recognition: "No one is interested in the long-haired, light-skinned, effeminate Mexican," he quips cynically of the powers that be. While the mainstream sleeps, he's blazing his own path, one that eschews "rap-rap-rap-rap," as he puts it—a freedom he largely credits to friend and collaborator Sydney Bennett (known to most as R&B futurist Syd, who records solo and fronts the alternative group the Internet), and who mixed Speak's 2011 debut Inside Out Boy. "Syd was like, 'You know, there's no rules,'" he remembers. "'You could sing if you want. Even if it's bad. Just do it.' So that was the changing point."
Wider perspectives seem imminent in a dark club-facing EP with another innovative ally (producer Lao of Mexico City's NAAFI electronic music collective) who has been encouraging Speak to sing in Spanish. But first, he laughs, "I want to thrive and be healthy like that monstera over there," pointing to his plant in the corner. Call it symbiosis, a return to roots, a circular system—but Speak seems to be learning about his own optimal growing conditions.