FEATURES
Grimalkin Founder Spartan Jet-Plex Steps Into the Spotlight
By Jesse Locke · Photos by mx bex · March 30, 2022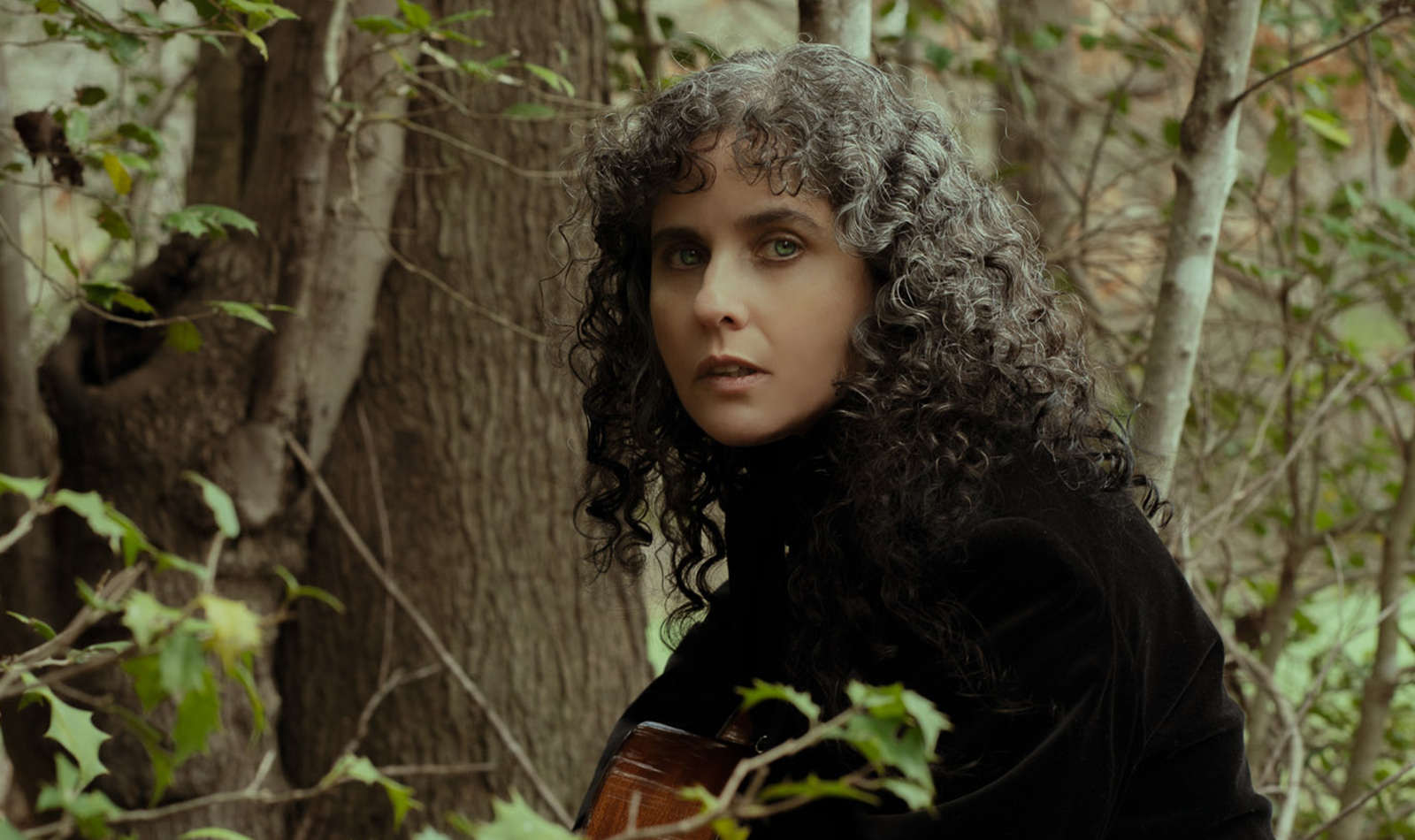 Nancy Grim Kells is the most inspiring kind of late bloomer. Alongside their tireless work as the founder and facilitator of Grimalkin Records, the collectively run label spotlighting QTBIPOC artists, Kells has been making bedroom recordings under the name Spartan Jet-Plex date since the 1990s. But their haunting, fragmented folk songs remained a private practice until January 2019, when they performed live for the first time. Now, at age 49, they are finally ready to share their art with the world, releasing not only a steady stream of new music but also gradually unveiling their deep personal archives.
"I was really late!" laughs Kells during a Zoom call from their home in Virginia. "I've always been very afraid to share my music, which is weird because when I was younger, I was kind of a ham. As I got older, I became more introverted, so I still have really bad stage fright. My knee will buckle uncontrollably. Playing out the first few times was extremely nerve-wracking, but I found it's become easier as I've done it more."
Growing up in Reading, Pennsylvania, one of Kells' earliest memories of rejection (and resilience) was when they auditioned to be a singer for Catholic School Mass in the second grade. "They made you try out by singing in front of everyone in the class," says Kells. "When it was my turn, my teacher laughed at me! That was so cruel, but I decided I would prove her wrong."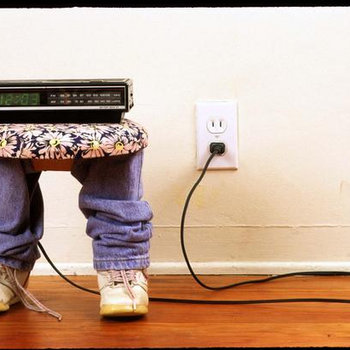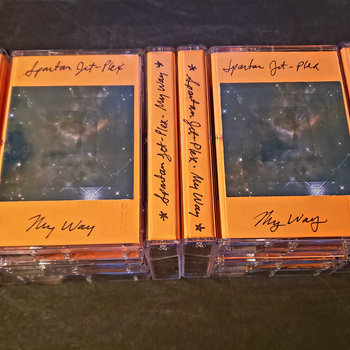 .
00:10 / 00:58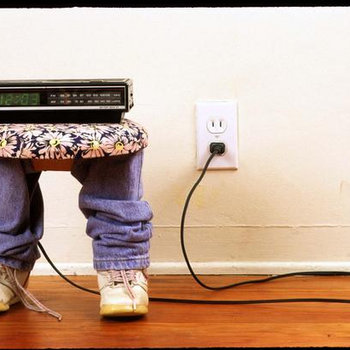 Merch for this release:
Cassette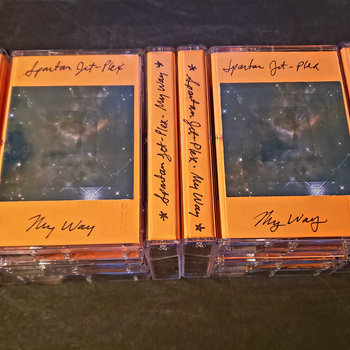 After attending art school in Philadelphia, Kells moved to L.A. in 1996 to pursue a career as a visual artist. During those years, they began amassing Casio keyboards, a toy bass guitar from a thrift shop, and eventually a cheap Fender Squier. As a rudimentary precursor to their sample-based 2022 album, My Way, the first Spartan Jet-Plex recordings used a four-track to collage excerpts of songs alongside their own poetry. In the late '90s, Kells only made this music available as home-dubbed cassettes for their mom; now, they've collected the highlights on Low-Lofi Volumes 1-4. Listening to their wobbly voice feels like entering a private place, untouched by influences or expectations.
Two years into their decade on the West Coast, Kells ditched the creative path they had chosen. "I was disgusted by galleries and the art scene," they admit. "Why would I want to try to sell my art to a bunch of rich people? It sucked!" While returning to school to become a teacher, they publicly released their music for the first time on the social networking site MySpace. "Even if just five people liked it, that was cool," laughs Kells. "I decided I liked sharing my music and getting feedback, but still wasn't trying to be part of a scene."
In 2008, Kells made another vibe-shifting move to a rural area of Virginia, just outside of Richmond. It was here where they found a community of like-minded artists while attending house shows, volunteering with mutual aid organizations, and performing improvised music in a group setting. As Grimalkin Records grew into an international collective, they worked up the nerve to step on stage and perform the songs they'd been secretly writing for decades.
"Everybody goes to New York or L.A. to make it, right?" asks Kells. "In a way, I was pursuing that, but for art, not music. It wasn't until I moved to the middle of nowhere and became a hermit that I was able to find my dream."
.
00:10 / 00:58
Spartan Jet-Plex's latest album My Way was created during the monthly events organized by Loop Sessions DMV. Inspired by Beat Brasilis in Sao Paulo, Loop Sessions has grown into a global network of beatmakers with 18 chapters around the world. Kells was initially contacted by Montreal-based musician Mags, who learned about Grimalkin Records through their connection to horrorcore rapper Backxwash, and asked if they'd be interested in launching a chapter for the Washington Metropolitan area.
On the first Thursday of each month, Loop Sessions DMV attendees are given access to a surprise "crate" that includes records for sampling, or a pre-made sample pack. They are then given 23 hours to turn in a beat by Friday night, with the suggested song length of 1:30. Each event includes an Instagram live stream hosted by Baltimore musician Bliberation, where attendees talk about their process, play the beat, and promote other projects.
"It forces you to use your instincts instead of laboring over something," Kells explains. "Magic happens when you do that. I also discovered through Loop Sessions that I'm someone who thrives off projects with structures where you can do almost whatever you want within them."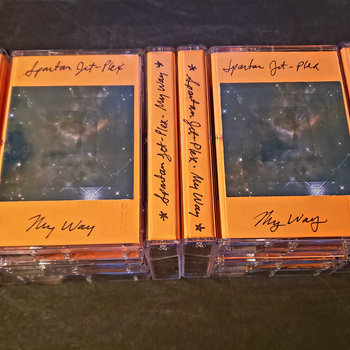 .
00:10 / 00:58
Merch for this release:
Cassette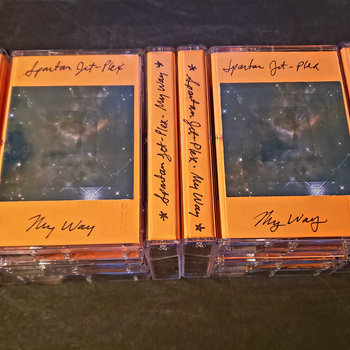 My Way uses samples as diverse as Drexciya, OMD, and Jimi Hendrix's National Anthem at Woodstock to create a gorgeous, genre-agnostic beat tape. When it was Kells' turn to provide the Loop Sessions crate, they tossed out a curveball with the Smithsonian Folkways collection Freight Train and Other North Carolina Folk Songs and Tunes by Elizabeth Cotten, who Kells has covered. "I thought it would be funny to choose as a sample because folk music is all about people borrowing from songs or reinterpreting them to make them their own," Kells explains. "Elizabeth Cotten has done that herself."
The album's title track has an even more personal connection. When Loop Sessions DMV took on a "back to school" theme for September 2021, teenage beatmaker Rylan Kreps provided a sample pack of field recordings from his high school. On "My Way," Kells layers the sound of a dry erase marker over mournful organs and mantra-like vocals, bringing their experience as a teacher with a secret musical side full circle.
"I feel like I'm young at heart, even though my age seemed ancient when I was younger," Kells concludes. "With Grimalkin and Loop Sessions, I'm hoping we can attract people that have been making experimental music for a long time, but never really had a space to find support. I've been trying to push the idea that anyone of any age can take part."