FEATURES
Why London's Soul In Motion is the Sound of Drum & Bass Past, Present, and Future
By Dave Jenkins · September 01, 2017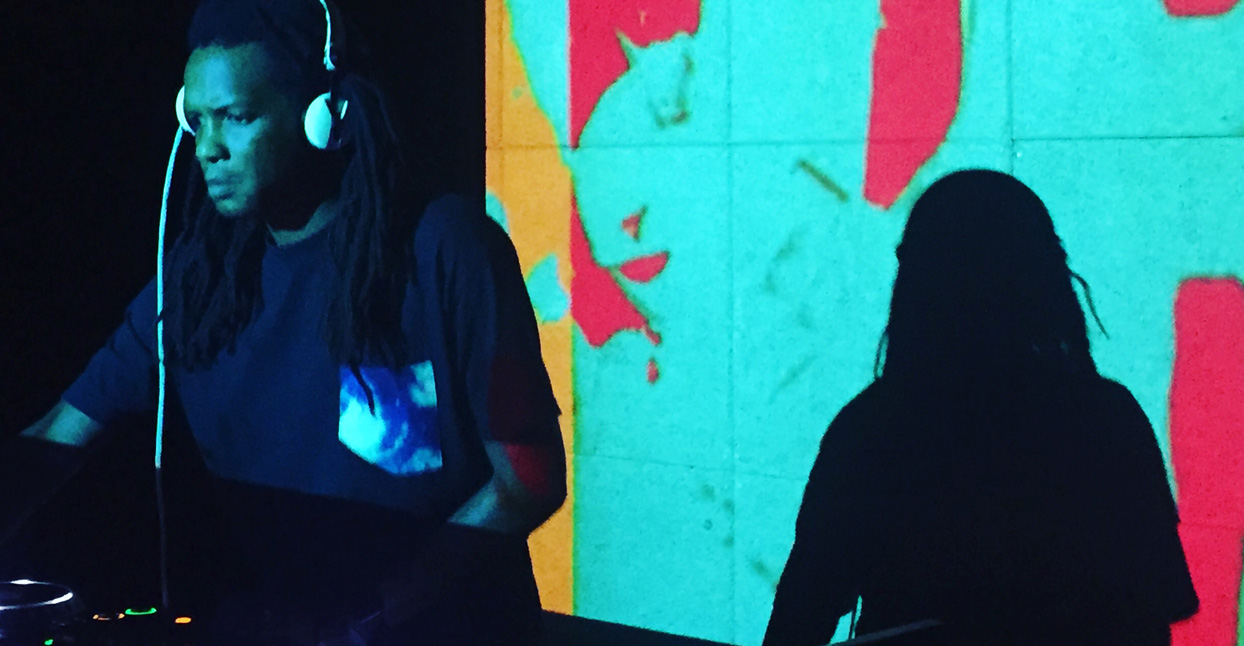 "It's an experience. You're there, you're in the dark, you're soaking it all up, and you just know that any minute, soon there will be another tune that will make you run to the turntables and go, 'What the fuck is this!?'" says DJ Bailey. He's talking over the phone, but you can hear him smiling. "That's what it's about. Those moments."
Snappy summaries of a drum & bass dancefloor idyll don't come much more succinct. And when they're coming from someone like London-born Bailey, they don't come with much more authority, either. Resident at two of drum & bass' most influential regular events since 1995 (Goldie's Metalheadz and Fabio's Swerve), Bailey knows a thing or two about those moments. At cult London drum & bass event Soul In Motion, it's his role as co-founder to ensure his parties are home to as many of those moments as possible.
Named after a venerated and incredibly forward-thinking DJ Krust record from 1997, Soul In Motion was established by Bailey and Joe Moses (the artist known as Need For Mirrors) three years ago in a basement below a modish central London hotel. Its foundations are drum & bass' most basic elements: breaking new music, forming a community, no boundaries, no egos.
A fortnightly celebration of selector innovation, it's a place where some of the genre's most respected and talented DJs are invited to draw as deeply or eclectically as they wish without fear of losing the crowd. No hype, no hierarchy: the line-up is revealed one DJ at a time in the days leading up to the event, and the order isn't announced at all. One dark room, the booth directly on the dancefloor; music is the only focus, and everyone who's applied for free guest list understands this and positively welcomes it.
The space Soul In Motion occupies on the London drum & bass landscape is now unique. But it never used to be. Bailey and Moses's night pays homage to one of the genre's oldest traditions. Throughout the late '90s to the early/mid 2000s, London's weekly or fortnightly events were critical scene hubs. Artists and industry workers would congregate off-duty, meet their peers, hear the latest dubplates, share new music, and do many other things that are now largely done digitally.
Sessions
Midweek events were also where particular drum & bass sounds and styles were fine-tuned and honed during its most burgeoning and accelerated chapters. Wednesday's Swerve at Velvet Rooms would nurture the genre's most soulful aspects, and eventually become the birthplace of the well-known subgenre liquid funk (thanks to founder Fabio, who coined the term on his 2000-released Liquid Funk Volume 1). Thursday's Movement at Rumba was commandeered by Bryan Gee, whose penchant for rough, dark funk brought the world countless mavericks including Roni Size and the Bristol crew then, a few years later, Marky and the Brazilian crew. Sundays, meanwhile, were all about Metalheadz Sunday Sessions at clubs like the much fabled Blue Note and The Complex. Technically not midweek but still very much a "school night," the event was driven by the same attitude and creative thrust as other midweeklies—it attracted a famously fizzy crowd of scene linchpins, up-and-coming artists, card-carrying heads, and occasional celebrities.
"All the stories you hear about those nights are true," Bailey reminisces. "There were so many people in that room. You didn't think about it at the time, you wouldn't even be surprised when you saw people like the Gallagher brothers in there. I know Bowie was there once. Björk was there quite a lot. If you were going to compare to it anything, it would be like Studio 54. So fresh, exciting, new, and unlike nothing else. The buzz of the excitement in the room, the amazing soundsystem. Even if you didn't understand the music—and a lot of people didn't—you could see and feel it was going off. Serious vibes. Real vibes."
It was here, deep amid the Metalheadz Sunday Sessions vibes and realness, around 1998, where Moses first made himself known to Bailey. A young drum & bass DJ, promoter, and broadcaster from New Zealand, he was on his first pilgrimage to drum & bass' spiritual home London (his second in 2003 would see him staying in the U.K. permanently). He offered to book Bailey on tour around Australia.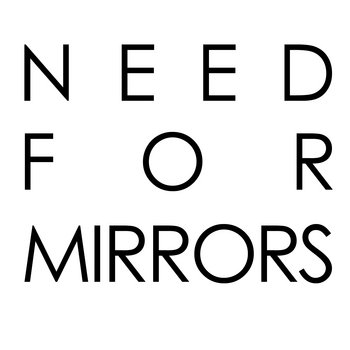 .
00:10 / 00:58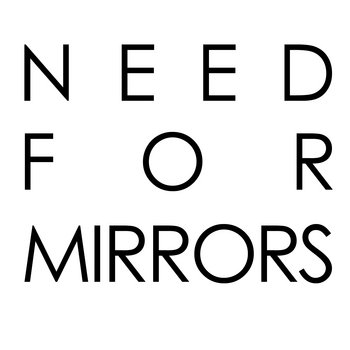 "I give everyone equal respect until they start talking bullshit to me," laughs Bailey. Skeptical of the offer at first, he eventually warmed up: "Next thing I know I'm on a flight to New Zealand, and [I] kept going back every year for a long time."
Bailey's tour led to a whole host of Australian imports for Moses, who spent much of the late '90s and early 2000s promoting drum & bass events in New Zealand. It also led to a firm friendship as Moses eventually moved to London. Fittingly, he came over to work for Bryan Gee, the man behind the Movement midweekly.
Welcome
"Nights like Soul In Motion are keeping both the new sounds and the roots of drum & bass alive," adds Jonny L, another certified original guard influencer whose seminal productions such as "Piper" and "See Red" are regularly drawn for at Soul In Motion nights. "Without Soul In Motion, producers and artists would never be heard. It's as important as making the music to also share and spread the music."
Jonny's comments aren't taken from a testimonial, however. The hugely respected and famously private individual shares those sentiments directly, because he plays a key role in the next big stage of Soul In Motion's music sharing development: Soul In Motion Records, an imprint which Moses and Bailey have spent years considering, and make no promises on how regularly it will release music.
"It might be two releases a year, it might be one or five. But it can never be for the sake of it," admits Bailey. "There's a lot of great music around, but it's either a very current sound or a sound that you would associate with a particular label. We want music that we feel resonates with Soul In Motion and that we are still going to want to play in five, 10, or 15 years time. We've talked about the label for years but we knew it had to be done right and with the right music."
Like everything else Bailey and Moses have achieved with Soul In Motion, every detail is considered, but nothing is ever strategized, plotted, or contrived. In fact, most opportunities came about through the pair's years of long service and contribution to drum & bass. The label artwork, for example, comes from respected New York/Vienna-based artist André Hemer. A fellow New Zealander, he would religiously attend Moses's events in his homemade drum & bass T-shirts. Still in touch with Moses and the music, he was more than happy to provide his striking visuals to Soul In Motion Records. Similarly, the very fact that Bailey and Moses could even consider calling upon a scene titan like Jonny L for label launch material, and for him to come back with a launch track so fitting it's even called "Welcome," is a reflection of their roots and dedication to the genre.
"I mean, what a perfect way to start the label, right? Even down to the title!" says Moses, who provides the B-side himself, the warped and wonderful brass-melting "Day Of Mercury." "It's a standout track and it paints a picture of our club night—the mood, the atmosphere, the aesthetic. It's ideal," he says.
Misty, sci-fi, and disarming; the dystopian charm of "Welcome" belies its warm title. Jonny's first true techstep tune in many years, the way the bass and beats kick in just before your brain figures they should, the hard-nosed two-step beat and grainy density of the production all instantly recall the Sunday Sessions sound where Moses and Bailey first met and found inspiration. The sense of history isn't lost on Jonny either.
For Bailey and Moses, events have only been good. Every Soul In Motion—so far there have been almost a hundred, including events in underground institution Fabric and special bi-monthly Sunday afternoon sessions—has been a great success, received the way they intended. As for the future, they remain hopeful, open, dedicated, and true to the heritage that's brought them here.
"There are no ultimate goals, there can't be. We'll just try and keep it going for as long as we can and as long as people want to enjoy the music with us. You need to remember, we're not your standard promoters. We're out in the clubs every weekend and we know exactly who the best DJs are," says Bailey. Once again, you can hear him smiling on the phone. "We know who can cause those moments I was talking about… And I promise they're the only guys we're interested in working with. That's what Soul In Motion is all about."
—Dave Jenkins