FEATURES
Mali's Songhoy Blues Seek Youth Empowerment Through Majestic Rock
By Amanda Cavalcanti · October 26, 2020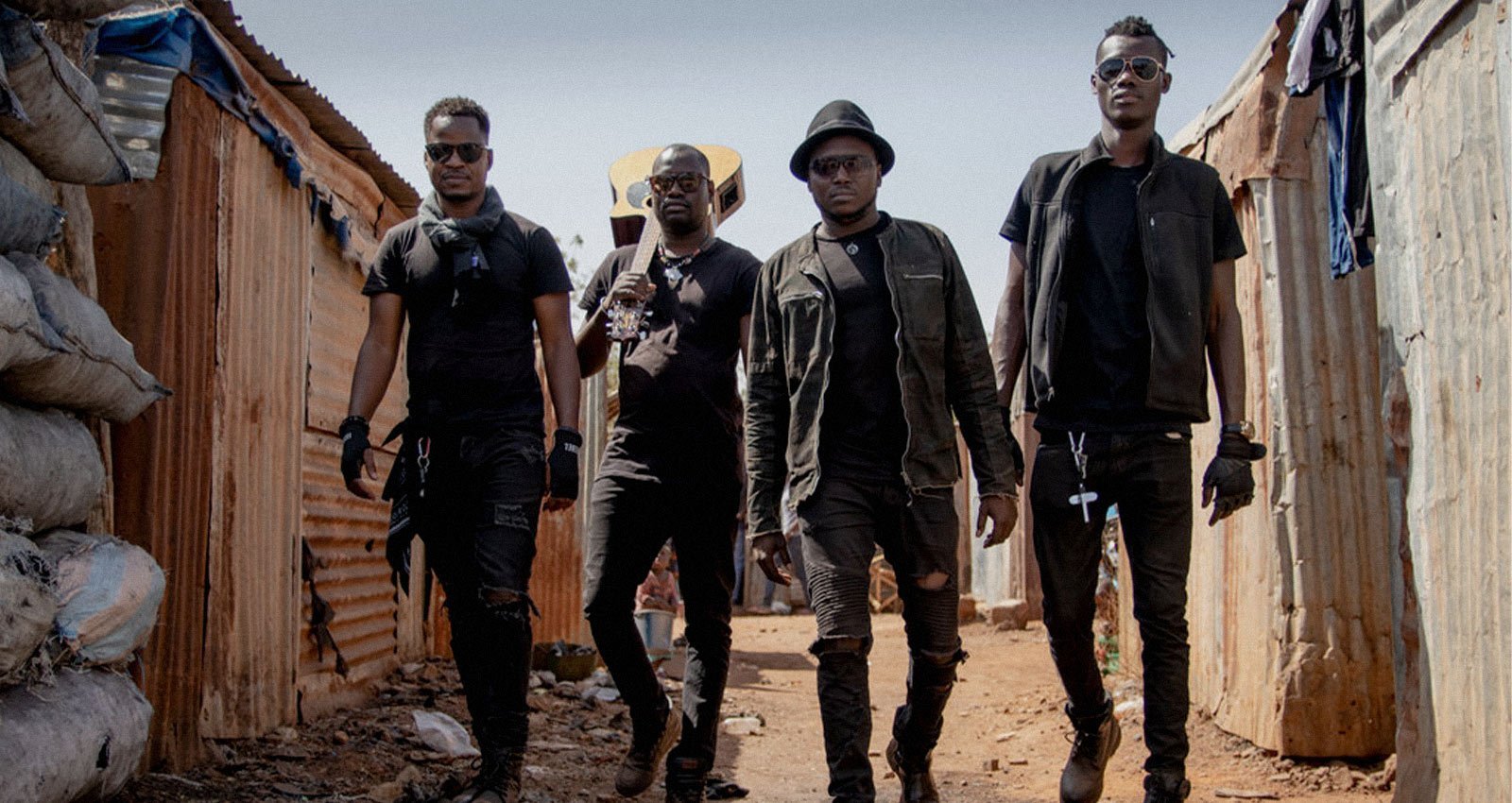 Malian band Songhoy Blues, a rock quartet from Timbuktu, had their third album completed by December 2019. It was scheduled to be released early this year, but two obstacles prevented that from happening. First, Covid-19 hit Mali in March; then, in August, there was a coup d'etat during which the military arrested the president, and prime minister and took over.
That's a grim backdrop to an album called Optimisme but, as the title suggests, Songhoy Blues are not looking at the down side. Instead, they're hoping to refresh the youth of Mali—as well as those all around the world—with their ideas and sounds.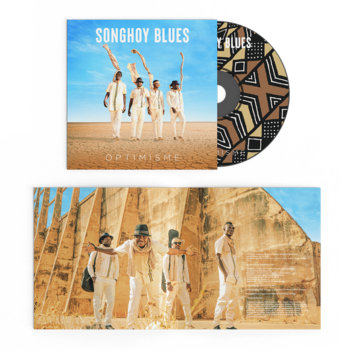 .
00:10 / 00:58
Merch for this release:
Vinyl LP, Compact Disc (CD)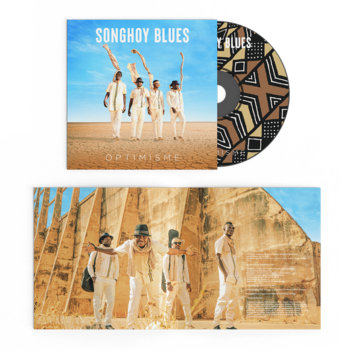 "Eighty percent of the population in Mali is under 30 years old," says Aliou Touré, the band's frontman. "For them, it's all about hip-hop and afrobeat. So when we came out with our kind of music at the beginning, people didn't really get it. Even in all of Africa, there's not many rock bands like Songhoy Blues. It's a challenge for us to get the new generation involved with our music."
Songhoy Blues was formed in 2012, after mutinous soldiers took control of the North of Mali and Aliou, along with Oumar Touré and Garba Touré (despite the last name, the band members are not related), were forced to move to Bamako, the country's capital. Through Damon Albarn's project Africa Express, the band recorded their debut album, Music In Exile, which was produced by Yeah Yeah Yeahs' guitarist Nick Zinner and released in 2015.
Since then, their tours and recording sessions around the world have given them more material to work with. "It's been a big journey, meeting great artists, great sound engineers, great stages, different cultures, different people. When you're a songwriter, everything—someone's track you've been listening to, or some band you've seen somewhere, even a funny word someone someone told you years ago—will come down straight away when you're writing a song. This album is telling the experiences of our whole journey," says Aliou.
The journey to Optimisme began in New York City, where the album was recorded with the help of producer and guitarist Matt Sweeney, who has also worked with artists like El-P and Bonnie "Prince" Billy. "We are lucky to have him [working with us]," says Oumar, who plays guitar in Songhoy Blues. "A lot of people call us and ask, 'Where did you record this album?' Because it sounds amazing. I tell them that's the magic of New York."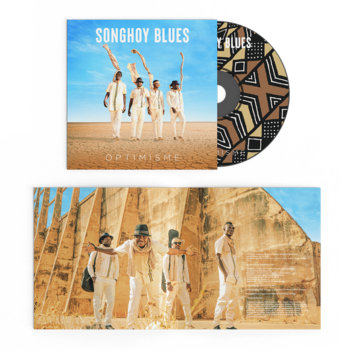 .
00:10 / 00:58
Merch for this release:
Vinyl LP, Compact Disc (CD)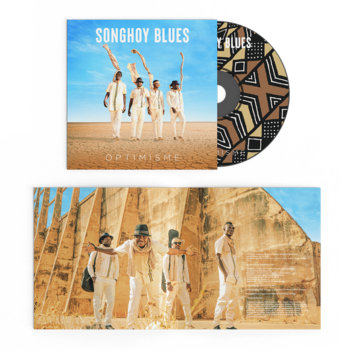 There is, indeed, some kind of magic in the way Optimisme sounds—especially the guitars, which fit nicely under the "desert blues" banner. Dynamism is key for the band; the album goes from modern rock anthems like "Badala" to what sounds like intense jam sessions on "Assadja."
All songs are titled after a word or expression that would arise during the writing sessions. Every time someone wrote a melody, a word would immediately to mind. As Aliou explains, "it would fit perfectly into the melody. From the energy in those two things, the melody and the word, we would find out what we wanted to talk about in the lyrics. Be it a political track, a love song, whatever."
And so "Fey Fey" (Songhai for "divide") speaks on the political division of Mali between the North and South regions, which still propels the near-decade-long Mali War; "Barre" (Songhai for "change") is about inspiring the youth to make changes in the country.
"Commercial music is taking over, and the kids are forgetting about themselves, and education and culture," says Aliou. "It's an objective for Songhoy Blues to let your kid know the reality of the actuality right now—what's going on around them in the country, in Africa, and even in the whole world. The music is the soul of humanity. If the machine takes control of our souls, what's going to happen, you know?"