FEATURES
Son Lux Moves Beyond the "World of Sound" on an Emotional New Record
By Will Schube · February 05, 2018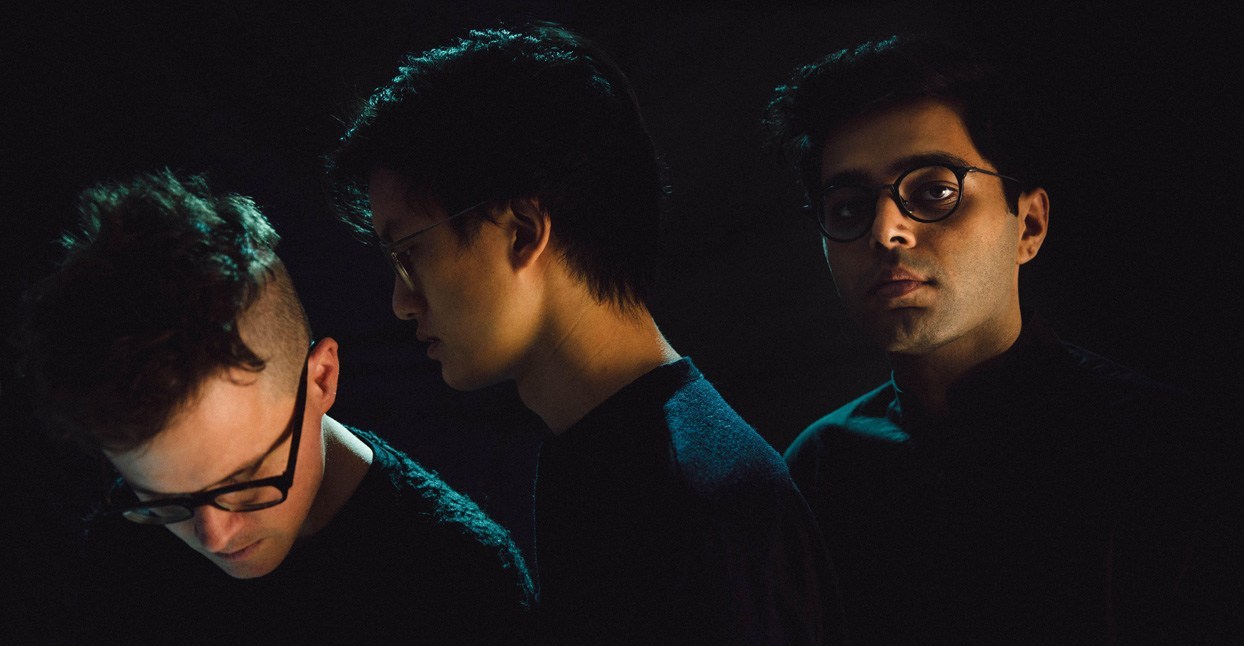 When Ryan Lott describes his musical project, Son Lux, he loves to use the phrase "world of sound." He shapes his songs within this world of sound, chipping and refining like a great sculptor working with marble. With the help of now full-time band members Rafiq Bhatia (guitar) and Ian Chang (drums), Lott first experiments with noise, then sifts through the rubble to extract gold. To get to this point, however, is a painstaking process that is as much about trial and error as it is the pursuit of a melody or chord structure. But as Lott has slowly begun to craft songs in a more traditional manner—sitting at the piano, sketching out a song, then bringing the work to his band—the excavation process isn't quite so tedious. These days, the "world of sound" part is added afterward. The change in process shows: On Brighter Wounds, the songs are looser, freer, less interested in proving versatility than creating a cohesive sound. The album is full of adventurous melodies and avant-pop triumphs—it's Lott's most spirited, accessible, and personal project to date.
Though the current iteration of Son Lux is more a band than a solo project, the process still starts with Lott and spreads outwards. If his earlier records were a tree—he's the root, and his collaborators its branches—Brighter Wounds is a rhizome: ideas and interactions react to an origin point, but the hierarchy is murkier, less obvious. "Rafiq and Ian have a hand as co-creative directors," Lott says from Paris, where he's currently working. "There's nothing on the album that doesn't pass the test for all of us. We all play an important tastemaking and decision-making role. Whether or not one of us picked up an instrument or sang into a microphone, there's still a creative influence there—a democratic process."
This team-oriented process results in an LP that feels more open, the patient songwriting resulting in a feeling of catharsis that unfolds over 10 gorgeous tracks. The somber opener "Forty Screams" is built around an ominous swell of synths, piano, and drums that shake the ground. That sorrowful mood runs throughout the record; the writing process—which was as insular as the recording sessions were collaborative—was informed by a series of personal changes for Lott. He welcomed a baby into the world even while he felt himself reeling under the cloud of national chaos. He also suffered the loss a close friend, and while that last incident doesn't make its way into Lott's lyrics, it does inform the overall aura of the record, occasionally pushing back against the joy in Lott's life since the arrival of his child.
"Dream State" is a swooping, stadium-ready tour de force, featuring call-and-response melodies that wouldn't sound out of place on an M83 record. "Aquatic" takes on the character of its title, its melody brooding just below the surface before yearning strings swell up to accompany Lott's pensive lyrics: "We may all begin aquatic / But we leave only dust from our bones."
Throughout Brighter Wounds, Lott wrangles with those existential questions, searching for the balance between nurturing his son and coping with the existential dread of modern life in America. "It's like living in a city with the smog that hangs to your feet," Lott says of the Trump presidency. "That's the kind of atmosphere that we're breathing as we create. Everything is polluted." Everything on Wounds is a reflection of this moment in history—even when it's not meant to be. Lott's songs are "a way of coping with it—or suffering from it, or warring against it." To separate the personal from the political would be to betray to his mission as an artist.
.
00:10 / 00:58
Merch for this release:
Compact Disc (CD), Vinyl LP
This is never more clear than on album closer "Resurrection, where Lott explores the tension between beauty and destruction. "And no one inquires / Can we be this ugly / And still have a beautiful life," he sings, "Be a beautiful wife? / Because I'm a believer / But I'm not a fool." Brighter Wounds is a portrait of the pressure that comes from being caught between ecstatic highs and crushing lows.
On "All Directions" he sings, "This heart is for the wrecking / But leave it up to me." His voice is affected—he almost sounds as if he's on the verge of tears—and it gradually becomes clear that it doesn't quite matter who, or what Lott is singing about. Brighter Wounds takes the experiences that have shaped Lott's past few years and, using metaphor, imagery, and the kind of catharsis that only comes through a beautiful melody, presents a world that's broken and fractured, but still hopes for better days.
"Everyday there's a new burden on my son. That's what's happening," Lott says. "It's on his shoulders. He was born with a burden that I wasn't born with." With Brighter Wounds, Lott expresses this sentiment with clarity, honesty, and precision—not just to his son, his departed friend, or even just to himself, but to all of us.
-Will Schube