FEATURES
Sniffany & the Nits Embrace Life's Ugliness
By Kerry Cardoza · July 14, 2022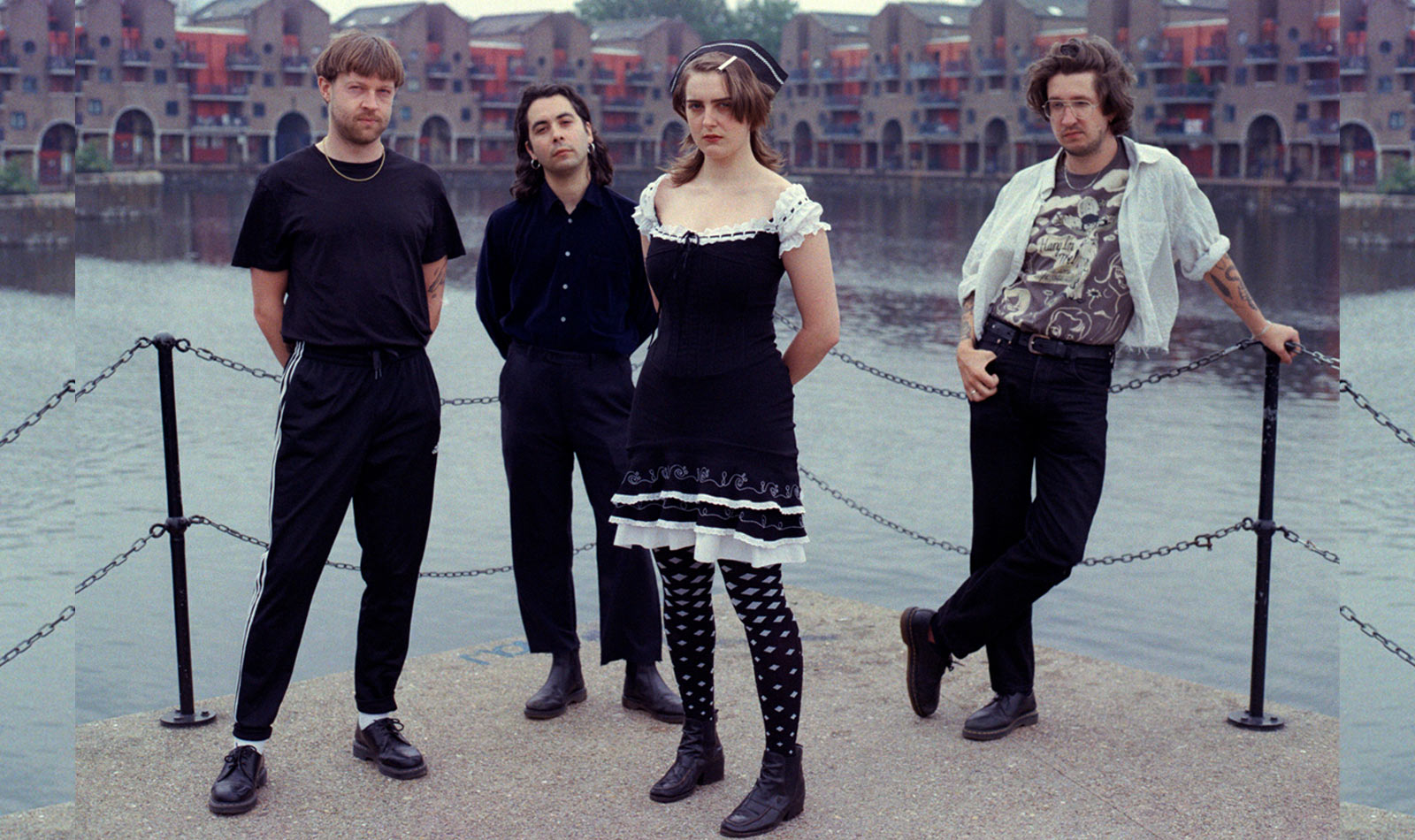 "And how could I ever make myself look any better?/ Wings spread and butterflied/ A raw pink and plucked chicken dinner/ I couldn't look thinner/ I couldn't look!"
For all the angst, disgust, and violence expressed in punk music throughout the decades, few bands hone in on the underbelly of femininity and heterosexuality like Sniffany & the Nits do. Vocalist Sister Sniffany (she prefers not to use her real name) relishes plumbing her most shameful feelings and putting them on display for the world to see using twisted and vile imagery—like imagining herself as a helpless chicken dinner, ready to be devoured.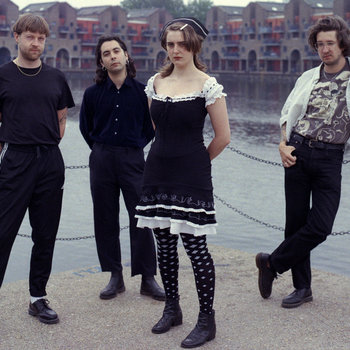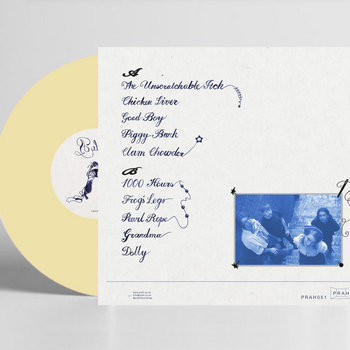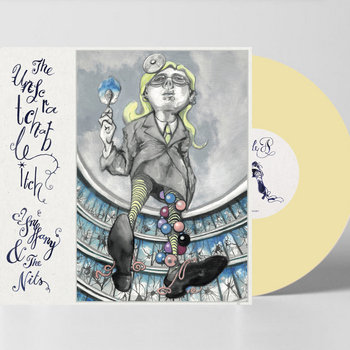 .
00:10 / 00:58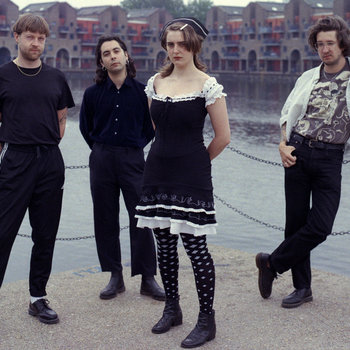 Merch for this release:
Vinyl LP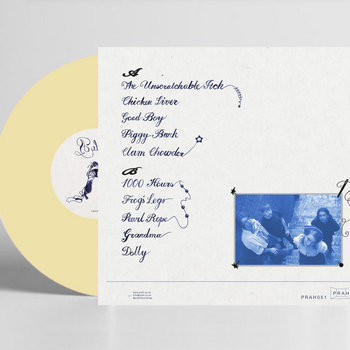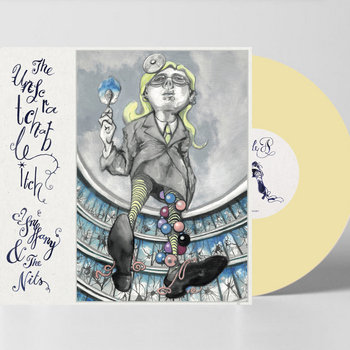 "I'm not really worried about anyone thinking that I'm a bad person," she says. "There's a lot of people who make songs where they are saying things to the audience that they know that the audience knows and knows that they agree with. I think there's enough of that. I'd rather say something more embarrassing and more shameful, which is where all of my art has ever come from."
Sister Sniffany prompted the band's formation in 2019. She was at a pub with her future band members one day when she asked them: "Don't you think I would be a good singer in a punk band?" The London-based four-piece, which includes Owen Williams on drums, Max "Wozza" Warren on bass, and Matt Green on guitar, came together quickly, coming up with a singularly nasty, dramatic take on punk.
The band played only a few shows before COVID-19 shut the city down. During lockdown, three of its members, along with a dozen others, lived in an abandoned care home for the elderly. "It was, as you can imagine, a very depressing vibe," Sniffany says. In addition to binge-watching The Sopranos, the band wrote a new album, The Unscratchable Itch. The grim setting influenced the songs—there is a darker, more gothic sound here than on their previous release, The Greatest Nits—as did the isolation. The months without live shows allowed them to bring in more varied influences.
The magnetic "Pearl Rope" is pared-back post-punk, with shimmering guitar and tense, breathy spoken word. The slow dirge "Clam Chowder" offers the perspective of a suburban housewife listening to her staid husband getting laid at a swingers party. "Good Boy" is fast, sharp, and antagonistic, with a heavy breakdown where Sniffany describes feeling suffocatingly possessive about a relationship.
Their songwriting process is straightforward. "The songs start with Max because he's the least technically skilled musician," Sniffany says.
"Wozza's basslines are like a puzzle I have to figure out; it's the craziest mixture of notes and rhythms," Green says. "When we finally figure out how to make it work, it always sounds way more interesting than if it was the other way around."
The album was mixed by Green at his studio, Head Cold Recording, where he also records acts from Warren's label Gob Nation, which Sniffany describes as "a really great jumping-off point for a lot of the London freakies." It features like-minded bands like The Liquidators, who play synthy post-punk, and The Estate Agents, who play raw punk.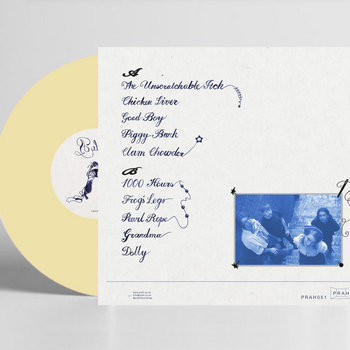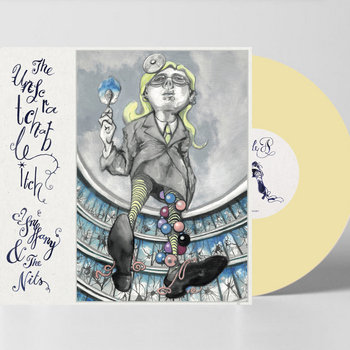 .
00:10 / 00:58
Merch for this release:
Vinyl LP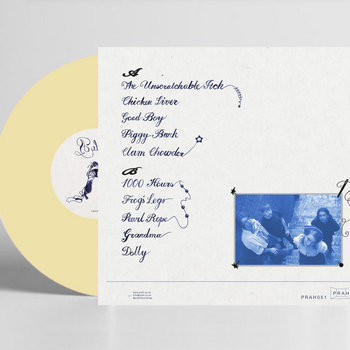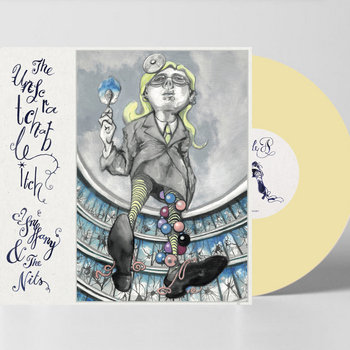 Yet Sniffany & the Nits feel a bit like outliers in the London punk scene, which Sniffany says is experiencing a resurgence in boot-boy-type music. "Unfortunately, a lot of bands have disbanded in the past couple of years, especially punk bands with female singers," she says. "It's kind of a shame that they aren't bothered about seeming like they're bothered about feminism anymore. Even if it was shallow, you got to get more girls in punk bands. That's not as in right now. It's almost like boys celebrating being boys."
The band does feel at home on its new label PRAH Recordings, which has an eclectic roster, from ambient electronic act Lung Dart to synth-punks The Umlauts. They have no misgivings about working with a more established label.
"Doing the DIY route is obviously cool," Sniffany says. "But the thing is, I'm not a good employee, and I can't get any money. I was trying to apply to corporate job roles, and I wasn't getting anything. Now I've regressed. Now I want to be a rock star."
Despite those ambitions, Sniffany is still a bit amazed to have found an audience interested in her most perverse thoughts; their songs have been played on BBC Radio. "I think that's extremely bizarre," she says. But she's glad that leaning into those interests is paying off. "All of my art has been influenced by the most deeply humiliating parts of my life, and exorcising those shameful feelings," she says. "I think that that's where truth can be found and explored."