FEATURES
Sly5thAve Talks Process, Arranging Dr. Dre Songs for Orchestra, and More
By Karas Lamb · November 02, 2020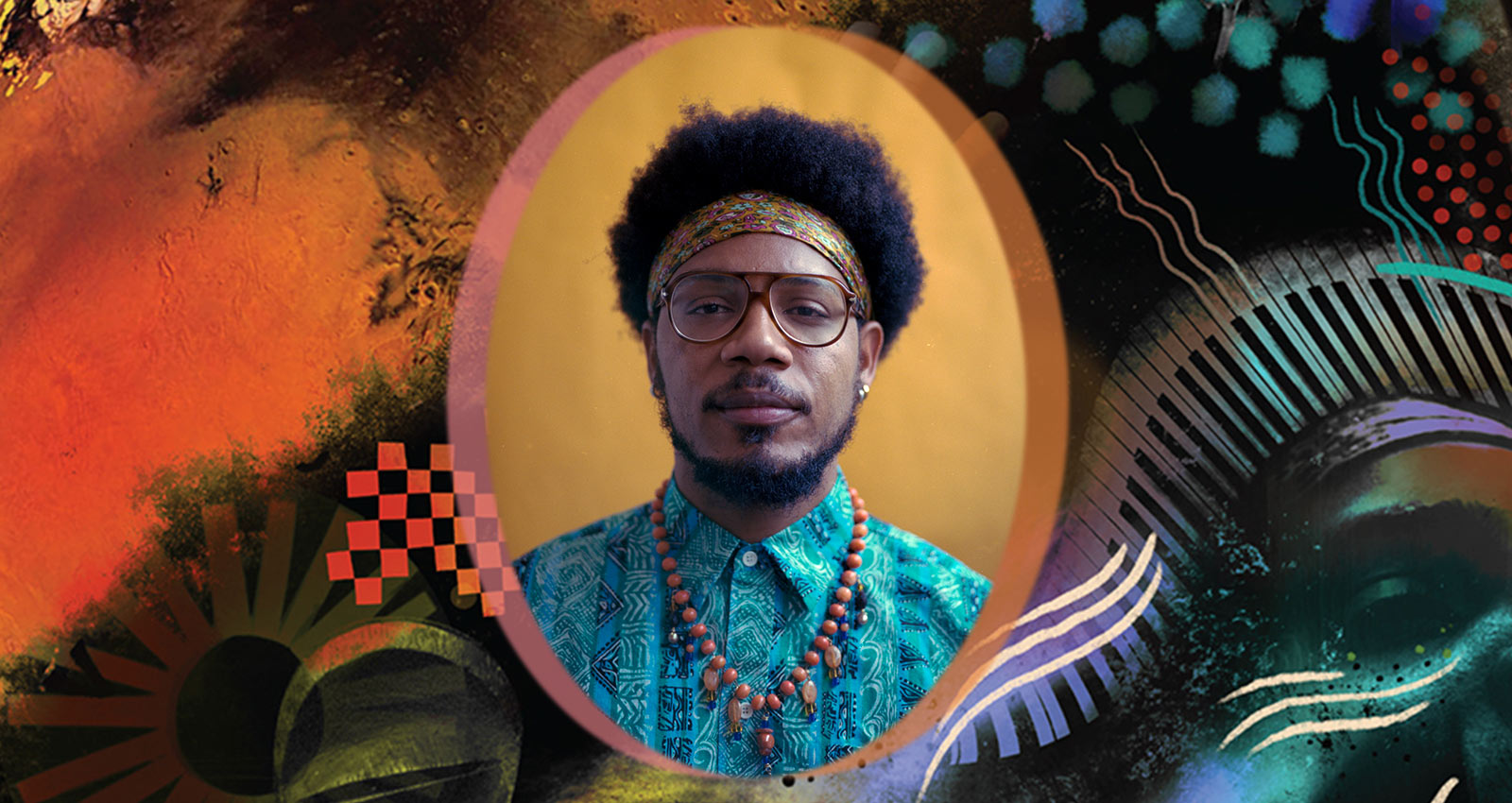 Ever since his 2014 solo debut, Akuma, producer and multi-instrumentalist Sly5thAve (real name Sylvester Onyejiaka) has pursued an aesthetic that instills his Nigerian-American heritage into songs that combine jazz, pop, and experimental music—an approach that's resulted in rhythmic orchestral covers of hits by Rihanna, Frank Ocean, Kendrick Lamar, and more. A renowned saxophonist who splits his time between Quantic's live band, the Snarky Puppy offshoot Ghost-Note, and his own band IGBO with Benjamin Julia and the ClubCasa Chamber Orchestra, Sly brought all of his influences to bear on What It Is, an album that serves as a living record of the author and his creative evolution. We asked Sly5thAve to break down what it took to achieve his signature sound.
Merch for this release:
2 x Vinyl LP, Compact Disc (CD)
You've done a lot over the course of your career. So who is Sly5thAve at this very moment? What are your core ideals as an artist?
I think the studio has always been my musical wonderland, this kind of magical place, even going back to my time at [Brooklyn creative space] the Clubhouse. Being in a space with some of my best friends, making music all day it felt like there were no rules. When I made AKUMA, that was my ode to my music school education. That was me trying to make what I thought a jazz record was supposed to be. Since then, things have drifted and morphed away from that. Now, I'm less focused on the saxophone. I don't play sax on this album, I play keys. Everything is still true to the roots of what I came from—jazz, hip-hop, gospel, and all that stuff. I think at this point it's more about trying to evolve as a complete artist, as opposed to mastering one instrument.
You've been gigging for a number of years with several groups, from Quantic to Ghost Note and your own ensembles. What has your experience been as a side man? Does that differ from your work as a solo artist?
It all happened concurrently. I exist between a few different worlds. For a while, I made my living doing jazz gigs. When it comes to saxophone, I'm more involved in gigs with technically advanced, virtuosic playing. That world of formally trained musicianship was a direct offshoot of my school experience (at the University of North Texas). On the other hand, there is the gospel and R&B world—playing in horn sections with guys that don't always read music, but they can still blow. As a side man I have found that people in that world haven't been quick to latch on to what I have been doing in experimental spaces with all of the drum machines and programming. Conversely, the peers I have outside of that don't really get the super technical stuff. There's a lot of compartmentalization, but my solo music is a combination of all of those things. Those sounds come together in my music, but the communities that make them don't necessarily mix in real time.
When did you strike out on your own and what prompted that?
I think that kind of came about when I first did the ClubCasa Chamber Orchestra. I realized I might be onto something musically. When I got into the Clubhouse, we would all make music together, and my ideas for horn parts weren't always necessary for what everyone else was trying to do, so I started to explore production. I was recording myself once I got my own computer and that began the whole journey. It opened the door to developing the ideas I always wanted to try but didn't have the room to do before that.
Merch for this release:
2 x Vinyl LP, Compact Disc (CD)
You characterize What It Is as a New York record. Tell me a bit about your time at the Clubhouse and what that particular community has meant to you as a musician.
I think it's just everything that I learned in New York so far. All of the people [who play on the record]—I met them in New York. I came straight from jazz school. When I got to the Clubhouse, I was impressed by the maturity and discipline they all had in their approach to making music. They started work every day at 8 AM. They had a plan. They showed me a whole new world. When I started to hang with them, it became more evident that we could make music, create our own scene, believe in that music, and make it happen on our own terms. After a while I didn't really want to make music any other way. I think that's the foundation of a lot of what I do now. It was like Camelot. It was literally this perfect snapshot of youth and boundless energy and creativity.
You've been playing at the intersection of electronic music, hip-hop, and jazz for quite some time. With What It Is, the music has a more experimental sound. Can you talk about the aesthetic of the record?
I wanted to see what I could create on a project where I play everything. I wanted to make something where the saxophone or some kind of jazz format wasn't at the center. In my mind, I still feel sometimes like the saxophone is the only thing I'm qualified to do because I have a degree in it. It's a stupid hang-up but I wanted to lean into experimentalism a bit more. In some ways, I was already at the point of doing that, but it needed to be solidified. With this project, I think I finally accepted it. I am a producer. That is who I am and what I do. That's what I do best, and this record was my coming out.
Has it been liberating for you to put the sax on the back burner and jump into production?
Yeah. It's crazy. There's this weird fear that's always present. It feels like I'm a slave to something that doesn't quite exist. This work and the decision to be more versatile and dynamic as an artist—particularly the decision to take the saxophone out of the conversation—was what I needed to do to confront that fear. When I turned the record in and I was stuck with the fact that it was coming out, I was immediately compelled to finish up the next record I was working on, just in case everybody hated this one. Now, I'm going to make another record, because I want to make another record, not because I'm trying to save face. It's very liberating.
Merch for this release:
2 x Vinyl LP, Compact Disc (CD)
The title track makes a statement about self-determination and the expectations of others. Why is that significant for you?
I was on the way to Detroit to conduct the Detroit Symphony Orchestra. It was a big moment, and I was super nervous. I was studying scores all day, because I was inexperienced compared to the full-time conductor, and I wanted to gain the respect of the musicians. I'm on the plane with these scores and all of these highlighters and markers. I had my hair braided, because I wanted to emphasize my identity as a Black man, standing in front of a symphony orchestra. That was really important to me. The stewardess came over to me on the plane and noticed that I was into music. She asked if I liked rap. I was disappointed. I tried to list every artist I liked that had nothing to do with rap. After that, I asked [New York City MC/producer] Scienze to listen to the track I was working on. I told him about that experience on the plane, and it came out of that moment of being labeled because of my outward appearance. The song, now, is emblematic of the experiences that many Black people have had. In that way it sort of speaks to how the country is currently divided along racial lines.
"Expatria" with Thalma De Freitas is this synth ballad. The production is so heavy and syrupy next to her near-staccato vocal performance. Was the juxtaposition of melancholy and joy a purposeful choice?
I travel to L.A. for the NAMM conference every year. The last time I went, I stayed with Thalma and Brian so I could hang out and work on music. She's from Brazil, so when I got there she was playing me all of these heavy Brazilian jazz cuts. There was this one song—I forgot who it was by—but it was entitled "Saudade." She described how the word encapsulates this feeling of longing, but also joy. It is this super complicated word. We kind of ran with that motif. The [Marielle] Franco assassination had just happened in Brazil, so we discussed that—the racial tension in the country, as well. She's Afro-Brazilian. I'm Black American. We're from different locations in the diaspora, but we relate deeply on those kinds of issues. That also went into the song.
Merch for this release:
Compact Disc (CD), 2 x Vinyl LP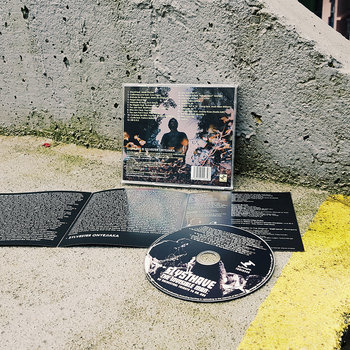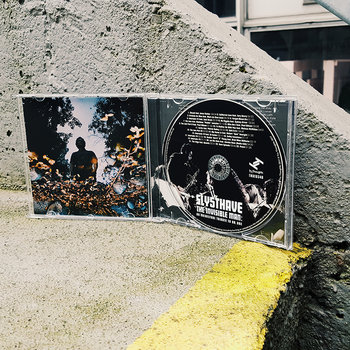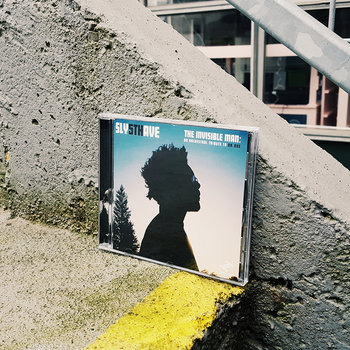 In addition to your own work, you're also known for the 2017 Dr. Dre tribute The Invisible Man, and you've also covered tracks by Rihanna, Frank Ocean, Kendrick Lamar, and Drake. How did that start?
The Kendrick one—I was a little over hip-hop, but I heard Kendrick, and I was taken by how much musicianship there was on the songs. I tried to transcribe what I was hearing. I wasn't necessarily thinking about taking a hard rap song and pairing it with beautiful horns. Later on, I thought about how cool it was to take something jagged and rough and juxtapose that with flutes and clarinets. The Dre stuff—the thing that made me want to do all of that was Miguel Atwood-Ferguson and Carlos Niño's Suite for Ma Dukes. When I started doing the covers people like Brian Cross, House Shoes, and some of the other people close to that project reached out to encourage me. Through that, Brian introduced me to Will Holland (Quantic) and we became close friends. They called me one day with the idea for the Dre tribute, and asked me to arrange and conduct it. I said yes. Then I hung up and I realized, "I don't really know what I'm doing. I've just been thuggin' it out in my bathroom with mics and blankets." So, I had to figure it out.
What have your experiences with rearranging the works of other musicians taught you about arranging your own?
That was my school, absolutely. When I first started to do it, it was just this big open project. The second time around, I wanted to figure out the instruments and mimic all of the parts. Once I got the composite of the parts together after I transcribed the songs, I could really figure out the details of each track. I got to pick apart all of these hits that were really well-written and produced. I got to understand the components. The same way you would transcribe a jazz solo or learn how to improvise, I would transcribe these arrangements. I peppered synths and drums in slowly and eventually I was making complete tracks. When I started to do my own songs I got to apply what I learned just from transcribing these different parts. That was such a good school, to be able to do that.
What It Is is reflective of where you have been. Does it also reflect where you are headed or differ greatly from what's to come?
I think that I'll stay here for a while just to explore the things that I can do in this space. I will definitely evolve, and so will the music, but I hope to continue in this direction. There's an orchestra record that's coming. There's a jazz record that's sitting on a hard drive somewhere in Brooklyn, finished. I'm laser focused on continuing to move forward. I'm preparing for projects, but I'm also shedding. I've always wanted to write an original orchestral record. That will be the next big project after those. I feel like I'm ready to make an original body of orchestral work that will connect with people. Dr. Dre was one thing. That sells itself. I want to draw people in in a different way.