FEATURES
Slugabed Doesn't Like Computers And He's Proud Of It
By Will Schube · April 04, 2017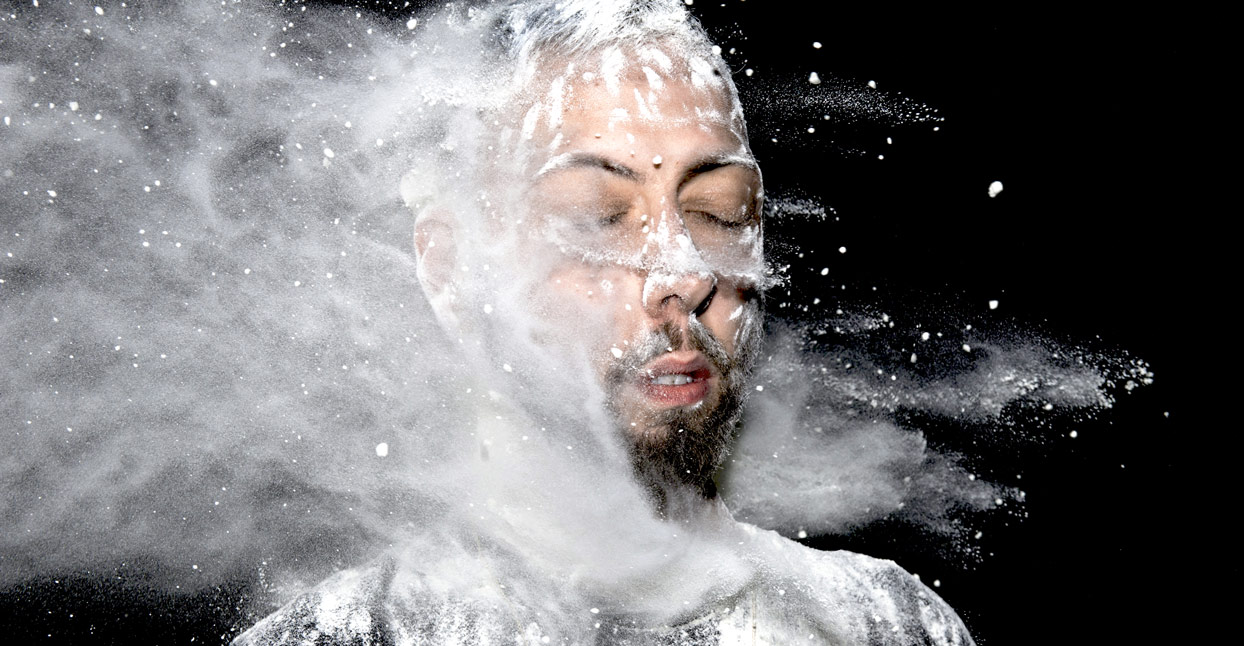 Greg Feldwick doesn't really care for technology. "Computers are very useful but I'm not particularly tech-savvy," he tells me over the phone. That's why Feldwick—who records under the name Slugabed—still uses the same FruityLoops software he pirated as a teenager, and why the video for "Infinite Wave"—the first single from his new album, Inherit the Earth—is fixated on computers. The video's director, Steve Smith, "talked about how much I don't care about computers, [so] he decided to make a video completely about computers." Feldwick chuckles when he remembers this; his cheery attitude prevails during my chat with him.
Inherit the Earth pivots between gorgeous soundscapes and hellbound glimpses into a post-apocalyptic wasteland. Take "Very Serious Puzzle," for instance. First come the warm and buzzy atmospheric synths, building and building until raised to a caustic level akin to a prolonged air horn. Slugabed goes from hauntingly quiet and beautiful to aggressively loud and grating faster and better than almost anyone else in the electronic game.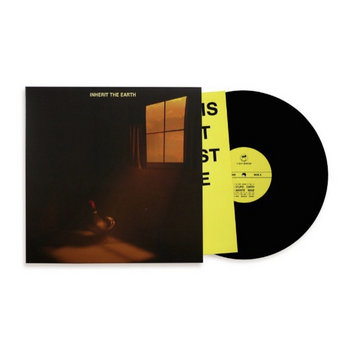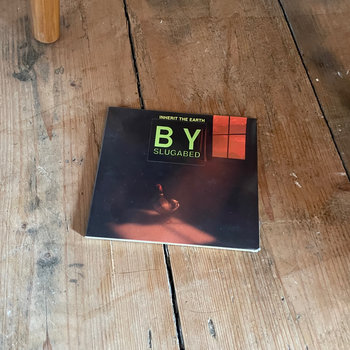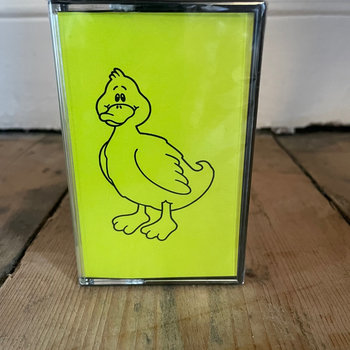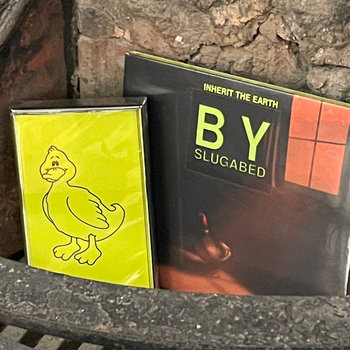 .
00:10 / 00:58
Merch for this release:
Vinyl LP, Compact Disc (CD)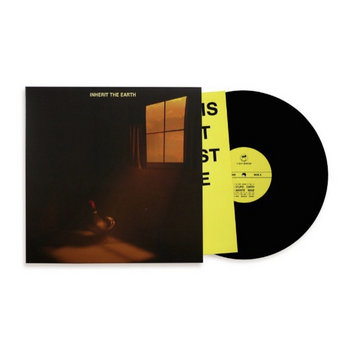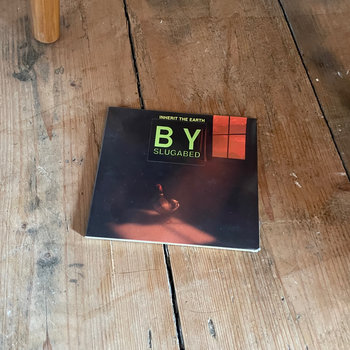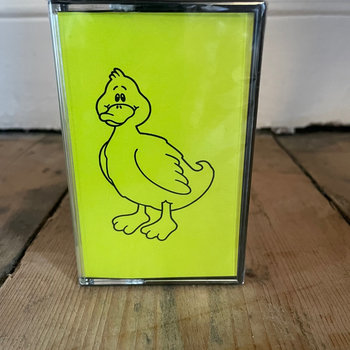 The album's dichotomy is best illustrated on tracks "Stupid Earth" and "Perfect Earth," which jump between angelic, bucolic samples and metallic, acidic industrial swamps. The album explores the inherent tension between the beautiful and the ugly, the way they're linked, and essentially, irrevocably intertwined. Much of Inherit the Earth grapples with the desperation of wanting to be righteous in a horrifying world, without ever becoming overly explicit in these themes. That Inherit the Earth can convey this stuck feeling—between acknowledging and responding to this evil while enjoying life—through a mostly instrumental record is all the more impressive. We spoke with Feldwick about his move over to Anticon Records, the creative direction of his new album, and why FruityLoops can be both a creative spark and a hindering crutch.
It's been five years since your last record. What have you been up to in the interim?
I've been writing a lot of music, but I could never quite find that zone where I really wanted to turn the ideas into the next big thing—until a couple of years ago, I guess, when I started this album. I like changing up what I do quite a lot, but because of that, I think it takes me a while to figure out what I want my next statement to be. I've done a couple EPs along the way. I guess it's [been about] finding my sound again, because I really enjoy writing all sorts of stuff. That doesn't necessarily mean all the stuff I write is what I want people to think I'm about. This album was sort of pivotal for me. I suddenly realized this was exactly what I wanted to say and put into the world at this moment.
.
00:10 / 00:58
What were you pursuing with the experimentation and newfound direction?
I think part of it was letting go of trying to figure out what people want out of me. Sometimes you can get a bit stuck in a thought process as an artist, like, 'Oh, I wonder if my fans want to hear this kind of thing from me.' I'm not sure what external stimulus I put it down to, but I managed to completely let go of that, instead thinking, 'But what do I wanna make? What do I feel right now?' I was living in the countryside for a bit when I made the album. I wanted to encapsulate all the beauty I was surrounded by, but I was also in a semi-dark headspace. The world sometimes feels like it's going to shit.
It was this strange contrast, these strange parallels between my surroundings being so beautiful and serene, and all the frenetic agitation going on in general in the world. I was staying up too late and reading about the history of the Middle East and stuff like that. I got a bit nihilistic about the whole worldly situation while trying to not let it affect me. It was a strange time, but it really sparked the inspiration to write this music—that, for me, is all about the parallel between the beauty of the world.
This record isn't a statement about the situation anywhere. It's not a political statement, like, 'Oh this is terrible,' or anything like that. It's more of an observation of everything that was going on and how I was feeling at the time. It's very complacent in a way.
Are you going to be touring the States behind this record?
I hope so, yeah. I haven't been pouring loads of energy into pursuing tours just yet. I'm going to wait until the album is circulating a bit more and gauge the response. I'm going to put together a nice live set later in the year, though. I'm definitely trying to hit up the states, for sure.
You don't read too many interviews with you where your use of FruityLoops isn't discussed. I'm sure that gets annoying, but—
[Laughs] It's alright. I have a weird sense of pride, I suppose. I like being an advocate for the fact that you don't need to be a tech-y genius, you don't need to spend loads of money. You can work on basic stuff and get the results you want.
Has that setup ever held you back in any way?
Yeah, in some ways. But in equal parts it drives a different form of creativity, maybe. Having limitations is good. When things are too easy, when you know how to recreate a sound very easily, it can be bad. I used to see people using Ableton and they would time-stretch their samples so everything was exactly on point. On the old version of FruityLoops, there's no time-stretching or anything, so I would use more experimental approaches to fit samples into tracks. I think it makes me think different ways when I have some limitations on it. But yeah, it definitely holds me back in some respects.
I run FruityLoops through some crap software that allows PC programs to be played on Macs, but there's all this latency for the keys on my tracks. It crashes about one in three times I open the file, but it's all part of the magic [laughs]. Maybe I'm just set in my ways and lazy, but it works for me and I enjoy it, and that's the reason I make music. I don't always want to be pushing to have the most cutting edge thing and spend all my life catching up on new software. I just want to sit down and unload some music. FruityLoops works for that.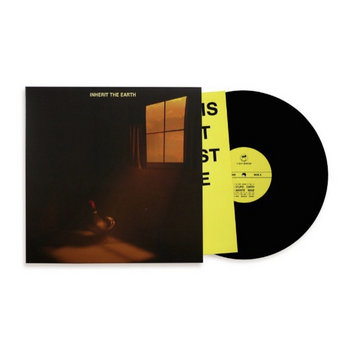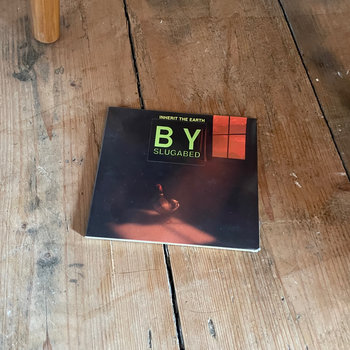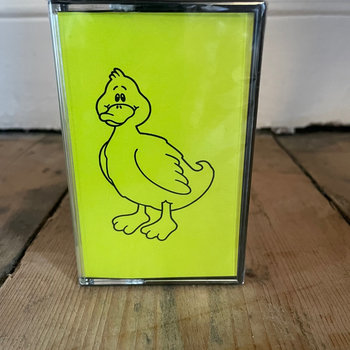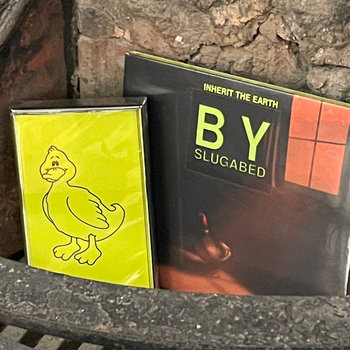 .
00:10 / 00:58
Merch for this release:
Vinyl LP, Compact Disc (CD)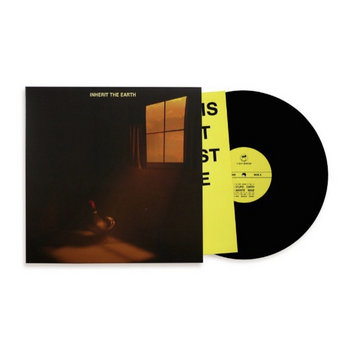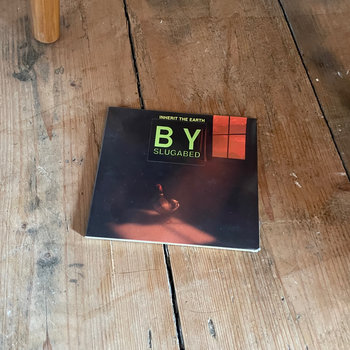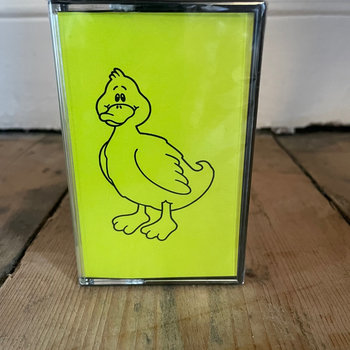 One of my favorite aspects of Inherit the Earth is how you strive to create and convey emotions without lyrics. Especially with such evocative song titles, do you ever find it difficult to convey your ideas without words?
No, I don't think I ever look at it from that perspective. I just write what I'm feeling during a given moment, and I name it to reflect that moment, too. Any time I listen back to it, I know exactly what it's about. It's always complex. The internal workings of anyone [are] always complex. I don't expect somebody to listen back to it and feel the exact same way I felt when I wrote it. It's more about the authenticity of what I've done. People will pick up one or two emotions in there. It may not relate to anything I'm feeling, but that doesn't matter as long as it's genuine and it's translating to people in one way or another. That's all that really matters. I've never really tried to write a song that makes somebody feel exactly how I want them to feel.
I love the video for "Infinite Wave" and the way it plays with technology. What's your relationship with technology like? It's really easy to feign animosity for your iPhone, then spend the whole day looking at it.
I use it all. Computers are very useful but I'm not particularly tech-savvy. I'm not interested in the most powerful gear. As Steve [Smith, the video director] said in an interview, he talked about how much I don't care about computers, and he decided to make a video completely about computers [laughs]. He was sort of trolling me a bit there. It's quite nice though, the relationship between seriousness and humor in the video. It has a deeper level, although I'm not sure I can express it very easily. I don't know, I like to think of the video as a fictional insight into the weirdos who are doing all the cool graphics in the world. Also, it's just silly. It's just fun.
—Will Schube