FEATURES
Hip-Hop Producer Slauson Malone Pushes The Limit on "Vergangenheitsbewältigung (Crater Speak)"
By Marcus J. Moore · September 22, 2020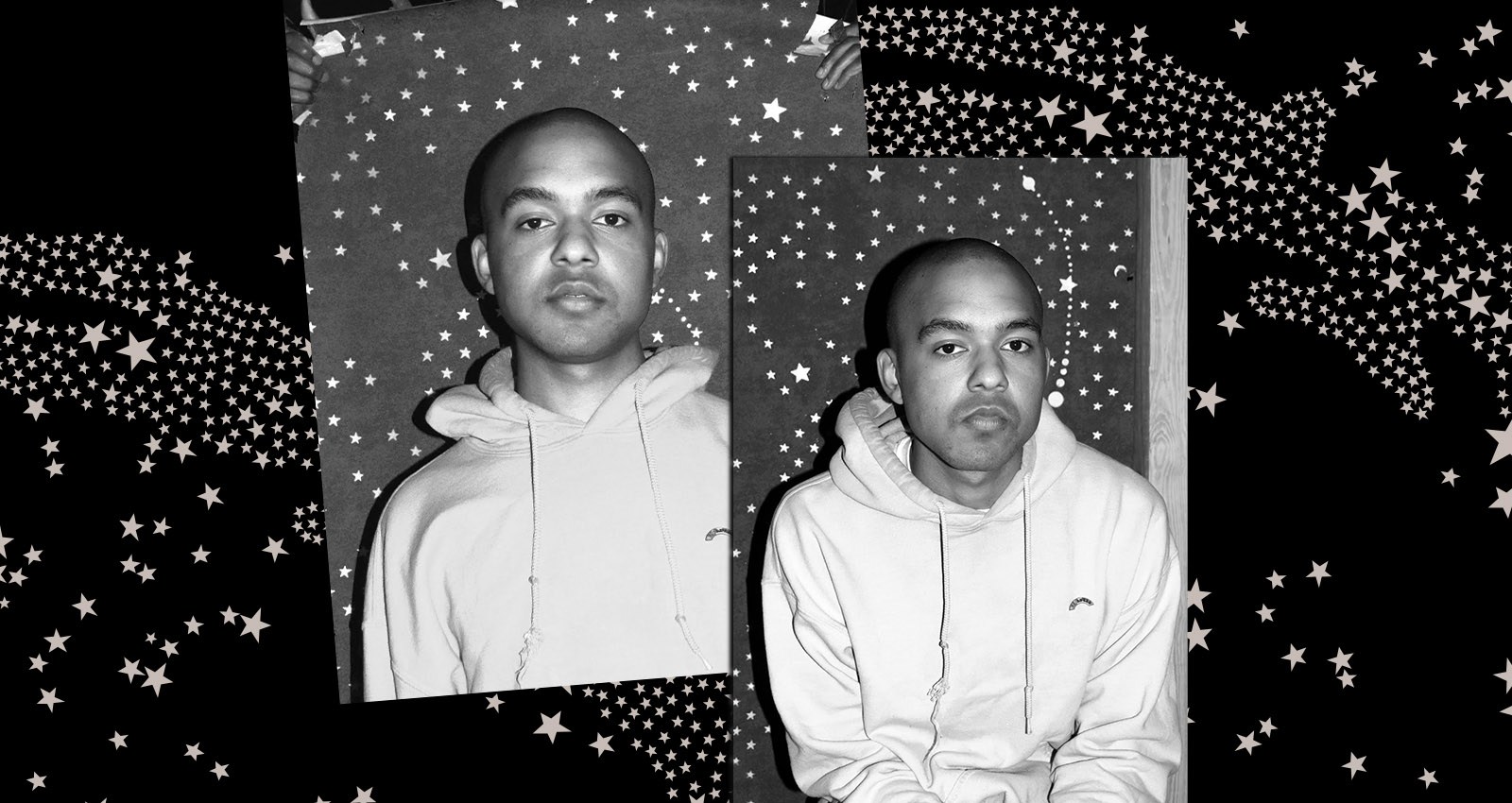 In 2019, the producer Slauson Malone released A Quiet Farwell, 2016-2018, a patchwork set of arcane video footage, sputtering vinyl samples, and abstract rhymes dedicated to his childhood obsession with song mash-ups. Though the album title suggested a recent creative spurt, the vibe was very much 1975: vintage soul records were slowed to a crawl, and the skittering pace resembled a late-night plunge through old Blaxploitation films. It felt restless, as if he were creating and revising the album on the fly with only 30 minutes to spare. Yet he made it all work; the eccentric abstract jazz he co-founded with Standing on the Corner had been carved into a more palatable structure.
On the album was a song called "Smile #4," a woozy track with despondent, pitch-modulated vocals from the rapper Baby Rampage. Malone used it as the catalyst for his new album, Vergangenheitsbewältigung (Crater Speak); he created "Smile #5 (see page 103 and 107)" as its first song toward the end of last year. "I felt like there was still more to be expanded," he says over the phone. "After I finished writing 'Smile #5,' I realized that there are all these other technical aspects I wanted to explore that there wasn't enough space for on my first record." In its finished form, "Smile #5" is the spiritual center of Crater Speak, a clear-headed stream of seething one-liners funneled through drifting guitar chords, warped piano taps, and audio glitches. "Memories is medicine," Malone drones, "the past made me reticent." Seconds later, his groggy drawl rises to an aggravated yelp: "Life ain't a game, but I sure ain't a spade, and I sure ain't a slave, and we sure ain't the same."
.
00:10 / 00:58
By Malone's own admission, he's using his voice—literally and figuratively—more forcefully on this album. "I think the last record came from more of a producer's place—not the body, mostly the head," he says. "This record sort of pushes the limit. I've been exploring a more open interpretation of what a musician can be."
The beginnings of Crater Speak took shape on the road, when Malone was on tour with the Arizona-based hip-hop trio Injury Reserve. The album title doubles as the name of a painting catalog he published last year with the nonprofit Midway Contemporary Art in Minneapolis. The paintings, he has said, were meant to loosely illustrate the abstract themes that influence his art and music. Near the end of his tour dates, somewhere in Northern California, Malone walked into an old guitar shop next to the venue, "and they had this old Martin acoustic guitar for 900 bucks," he recalls. "And it was kind of messed up, but I bought it and fell in love instantly with this instrument. A lot of those songs, when I was recording, started from that guitar as the bass track." As a result, Crater Speak is more folk-centered than its predecessor, though just as emotive. At times, on songs like "Smile #6 (see page 198 and 158)" and "THE MESSAGE 3: Blood (see page 39, 179, and Bye)," a simple guitar melody conveys the same haunted dissonance as Farwell's all-encompassing sound.
.
00:10 / 00:58
The album arrangements are straight from Malone's solo live shows, where he pushed himself to give listeners something unexpected. "Specifically," he says, "I think a big moment for me was learning how to scream. That really impacted the way I would use my body in the performance." When he'd perform "King Sisyphus of the Atlantic," a glitchy standout track from A Quiet Farwell, he'd "jump off the stage into the audience and whisper something into one of the audience member's ears."     
Compared with Farwell, which had traces of hip-hop with verses from Maxo, Caleb Giles and Pink Siifu, Crater Speak is largely a solo effort, aside from a big instrumental collaboration on "The Wake Pt. 3 & 2 (see page 87, 58, and 48)" that features drummer Alex Sowinski and alto saxophonist Leland Whitty of Badbadnotgood, trombonist Jonah Levine, and trumpeter Brandon Woody, among others. It's also an album very much of the moment. Opening track "Smile #7" centers heartrending words from Jaiden Evans, a young Black boy wilting beneath the world's weight. "I feel crazy," he repeats, his voice racked with fatigue. "I feel sleepy. I need some help. No more drama." It all leads to the aforementioned "Wake Pt. 3 & 2," the album's epic final cut, which swells into an orchestral suite of loud horns, acoustic guitar, and stampeding drums, leapfrogging jazz, soul and ambient without fully landing on anything. For an artist who doesn't like genre labels, it's the perfect way to scramble your senses. "I really wanted to challenge who I thought I was, or who Slauson Malone as an object is," he says. "I think, in a lot of ways, this record denies my own expectation of what Slauson Malone is. Go back and listen to the first album—they're so tied together, you know?"