FEATURES
With "Shiki," Sigh Add Traditional Japanese Instruments to Their Metal Melee
By Hank Shteamer · August 23, 2022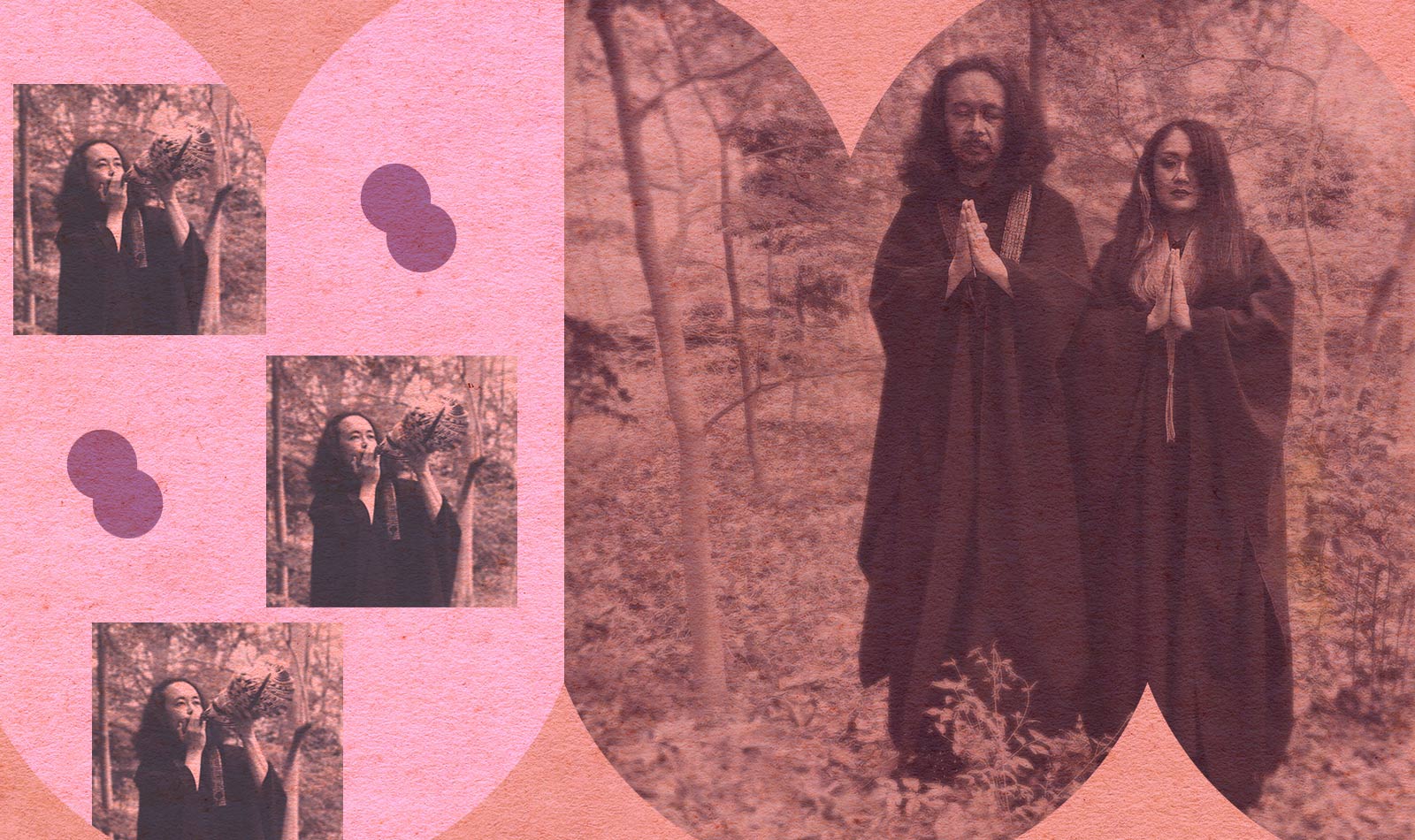 Snarling power chords and demonic screams alternate with pastoral prog interludes; furious blastbeats give way to hand-drum textures, splashes of flute and saxophone, and eerie vocoder melodies. All of it is par for the course on the new album from Sigh, the Japanese metal band that has spent the last 30-plus years perfecting the art of sublime disorientation.
For some legacy acts, extreme metal is about finding a formula and sticking to it; for Sigh leader and multi-instrumentalist Mirai Kawashima, the group's formula is that there isn't one. Across more than 10 full-lengths and a slew of demos, EPs, and splits, the Tokyo band has blended a love for grisly old-school black metal à la Venom and Hellhammer with keyboards inspired by classical music (1993's Scorn Defeat, the only album by a non-European band released on Deathlike Silence Productions, the label run by late Mayhem co-founder Euronymous); trippy electronica (2001's Imaginary Sonicscape); groovy, organ-drenched rock (2005's Gallows Gallery); and other surprising flourishes. On bizarre opuses like 2012's In Somniphobia and 2018's Heir to Despair, Sigh only grew more adventurous and ambitious. Kawashima and his collaborators deliver yet again on Shiki, the band's upcoming LP, which reconciles their proud heavy metal spirit with their restless left-field impulses.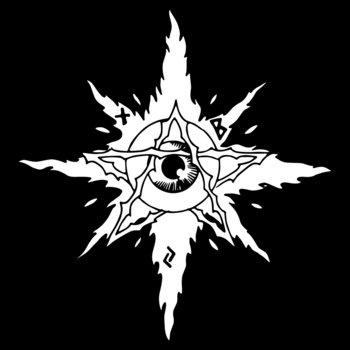 .
00:10 / 00:58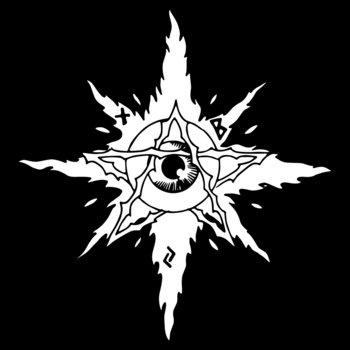 But as much as Shiki feels like quintessential Sigh, it's also something new. In many ways, it's the most personal record Kawashima has ever made—a move away from the escapist impulses that have always fueled the band's genre-juggling odysseys and toward hard existential truth.
"The concept is very simple: It's about death," Kawashima says of the album, speaking via Zoom from his home in Tokyo. "Sigh have been dealing with death as a topic for a long time, but when I was 20 or 30, death was just a fantasy, like a horror movie. But now, I'm over 50 and unfortunately, some of my friends started dying. So death becomes a harsh reality to me. I wanted to express my honest, naked feeling about my fear of death."
In order to do that, Kawashima had to do something he'd never done before: sing—or shriek, depending on the moment—exclusively in Japanese. The band has used Japanese phrases, images, and themes since its earliest days, but in the past, its lyrics have been almost exclusively in English.
"I wanted to express my feeling 100 percent, and I didn't think it was possible to make it if I sang in English," Kawashima says. "I had to use my mother tongue."
Japanese culture informed the entire album. A key inspiration was a poem from the Hyakunin Isshu, a beloved anthology of 100 poems compiled in the 13th century. Kawashima found himself drawn to one selection in particular, written by Fujiwara no Kintsune and illustrated on the cover of Shiki, in which a man contemplates cherry blossoms falling from trees in the spring. It's a picturesque image that conceals a dark undercurrent.
.
00:10 / 00:58
Merch for this release:
Compact Disc (CD)
"The cherry blossom is a very beautiful thing, but at the same time, it is the symbol of fragility in Japan because it goes away in a week or so," Kawashima says. "So it implies that your heyday is short. The old poem is about that: The man is looking at the petals in the air being blown off by the strong wind in spring, but he identifies those petals as himself because he's very old and he's going to die very soon. I thought it was very interesting that the poem was written about 800, 900 years ago. Of course our lives have changed a lot since then—we have internet, AI—but no matter how technology evolves, the fear of death never disappears."
The album's title, Kawashima explains, can have more than 20 different meanings, "depending on what kanji you use." The ones he zeroed in on for this project—"time to die" and "four seasons"—tie directly into the album's theme of life's fragility. "If your life has four seasons, being 50 is almost late autumn," he says, "and the winter is coming very soon."
On standout "Fuyu Ga Kuru"—the title of which translates, appropriately, to "winter is coming"—Kawashima reaches deep into his toolbox of sonic oddities. He unleashes his hellish scream on the verses, backed by a towering half-time riff; but his delivery eventually morphs into a doleful sob, leading straight into a classic Sigh jump cut: The guitar drops out, leaving only a weird psychedelic dreamscape marked by buzzing synths and ethereal flutes. In addition to the Western flute, Kawashima plays two types of Japanese flute throughout the record—shakuhachi and shinobue—and other Japanese instruments, including the double-reed hichiriki and the lute-like shamisen. "Because the theme [of the album] is based on the very old Japanese poem, I thought some Japanese traditional instruments would fit, both musically and lyrically," Kawashima says.
Each track on Shiki has its own surprises: In addition to fiery thrash riffs and a shredding solo from the album's guest guitarist Frédéric Leclercq (also of Kreator), "Shikabane" ("Corpse") features passionate hand-drum breaks from Fear Factory drummer Mike Heller, who also plays drum kit throughout the album. "Mayonaka No Kaii" ("Midnight Mystery," which commemorates a real-life experience where Kawashima says he experienced midnight twice in one night) climaxes with Kawashima letting loose with what he calls his "dirty Hammond organ," influenced by his love of British hard rock legends Uriah Heep. And "Satsui — Geshi No Ato" ("Intent To Kill — After The Summer Solstice") transitions from grandiose prog-metal accented with booming operatic vocals to moody downtempo industrial. Throughout the record Dr. Mikannibal—Kawashima's offstage partner—adds key atmospheric touches with her soulful alto and soprano sax.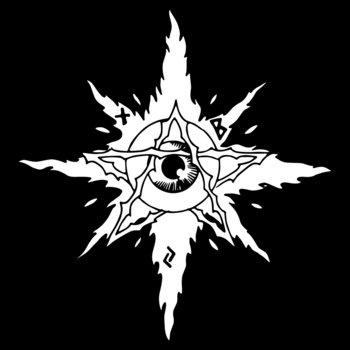 .
00:10 / 00:58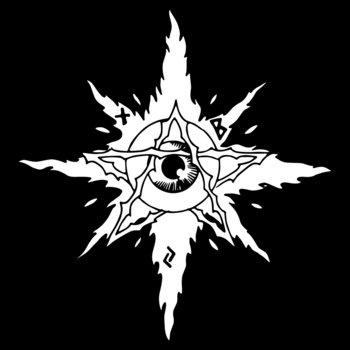 The influence of classical music filtered in early for Kawashima. He started playing piano at age four, guided by his music teacher mother. He says that that influence, apparent from Sigh's earliest days, may have been what piqued the attention of Mayhem's Euronymous, who signed the band to his label, but was infamously murdered by bandmate Varg Vikernes before Scorn Defeat was released. "Euronymous was saying that black metal has to be brutal and beautiful at the same time," Kawashima recalls. "He probably [heard] classical influences in our music, so that's why he decided to work with us."
As the band progressed, an interest in film led Kawashima toward Sigh's phantasmagoric, mature style, which came to the fore on albums like 1997's Hail Horror Hail. "I wanted to have a horror movie atmosphere in our music," he explains. "Of course, I couldn't find a book on how to write scary music, so I tried to analyze the music used in horror movies. I realized that a lot of horror movies use a lot of 20th-century classical music, like The Exorcist or The Shining, so I started using avant-garde techniques in our music. Then I found some free jazz things, like John Zorn, that used a lot of techniques inspired by the movies. So mixing genres or taking other genres into heavy metal was just a [way for me] to write scary music."
That impulse has led Kawashima to some remarkable places, but as Sigh enters its third decade, he says he's at peace with the idea that the band could be winding down. "Every time I finish making an album, I always feel like it's the end of Sigh, because I feel totally empty," he says. "When I was 20 or 30, when I finished up an album, I was full of new ideas for the next one. But again this time I feel totally empty…I'm completely satisfied with this album, so it's OK for me to end this band any time, actually."
If Shiki is Sigh's final statement, it's a brilliant one—and one that Kawashima couldn't have realized at any prior time. "Thrash metal was born in the '80s as a music for young people—everybody was 18, 19, or 20 at the oldest," Kawashima says. "But now we are 50. It's very hard to find the point in making extreme metal music when I'm over 50. So Shiki is part of the answer from me [of how] to make an album when you are over 50, because I don't think I was able to make an album like this when I was 20 or 30. This is the album which I could make because I became 50."
As Shiki's ferocious, unsettling, and even moving sounds show, real life—and the fear of the winter that's coming for us all—provides more than enough horror on its own.