FEATURES
Shugo Tokumaru's Bedroom Pop Goes Global
By Patrick St. Michel · May 19, 2017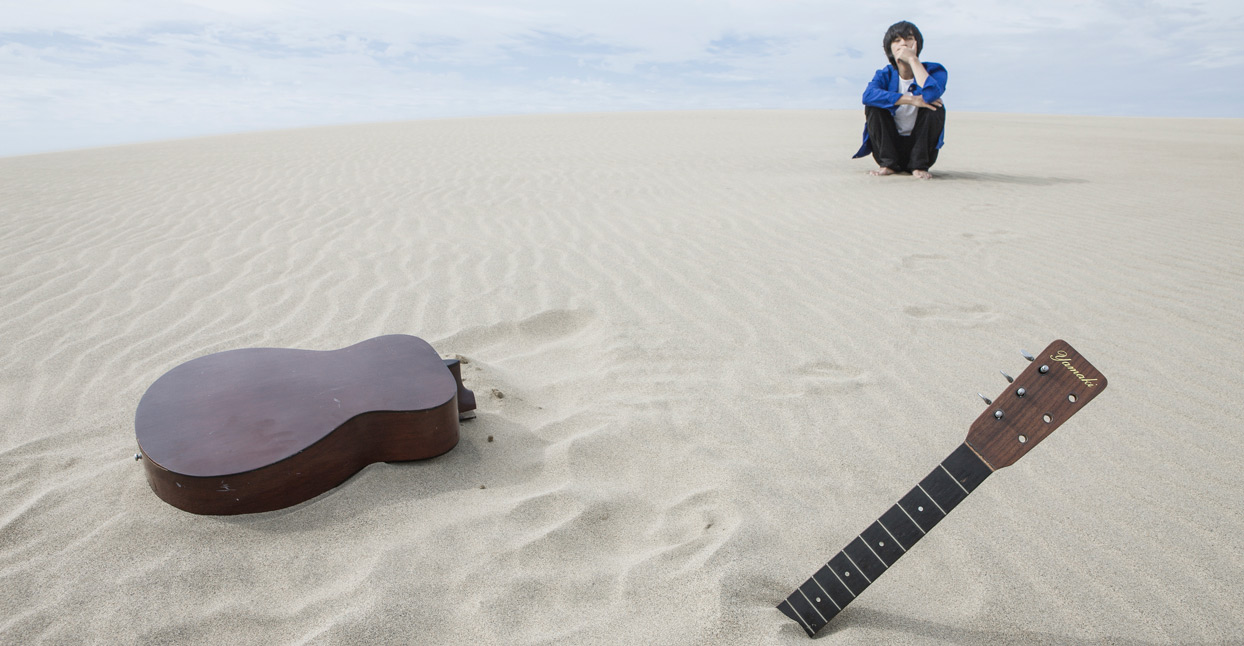 Shugo Tokumaru catches me off guard when he says that his life today is basically the same as it was in 2004. "Not much has changed really," the singer-songwriter says. "I still do what I want to do, in the same style." That's not exactly convincing; just over a decade ago, Tokumaru was performing on stage alone with a few loop pedals in tiny Tokyo spaces to small audiences. When we meet in mid April, on the eighth floor of Tower Records Shibuya, he's only a few weeks away from a nationwide tour of Japan, playing larger venues with a full backing band. A few posters advertising his latest release are hanging around the store.
"I think it's like comparing different types of runs," Tokumaru says, acknowledging he's busier than before, but that it doesn't necessarily impact his work. "Interviews like this, for example, I do them now and though I might not like them, it isn't like I dislike them either. It's OK to do it."
With his sixth album Toss getting an international release this month (it came out in Japan last fall), Tokumaru's schedule has shifted into overdrive. He has another interview immediately after ours, and more in the near future. He's organizing the Tonofon Festival this June, which is named after the Japanese label he co-founded.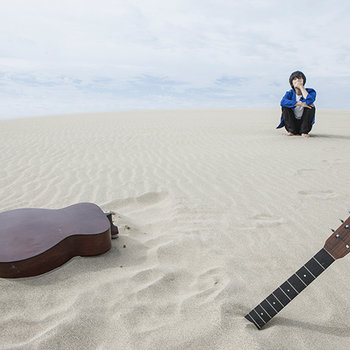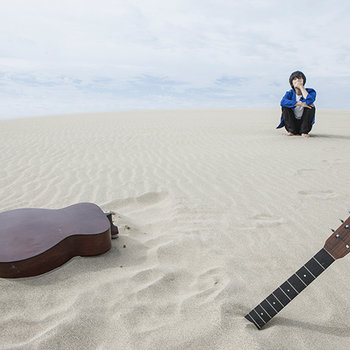 Merch for this release:
Vinyl LP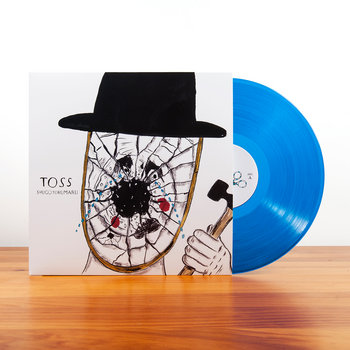 Yet Toss still sounds distinctly Tokumaru-ish: bedroom pop that barrels forward with songs boasting zig-zagging guitar melodies, sudden string-section blurts, and various click-clacking. It features an assortment of slower ballads for balance, but the bulk still leans towards the frantic. It often sounds seconds away from collapsing in on itself, but Tokumaru's greatest skill is his ability to hold it all together, and locate a pop core within.
"Shugo's genius is that he can make incredibly dense, challenging songs in off-kilter time signatures and orchestration that sound 'nice' to normal people," says W. David Marx, author of Ametora: How Japan Saved American Style, co-founder of web journal Néojaponisme, and a long-running Tokumaru fan. "I am in awe of Shugo for both creating incredible music and being smart and diligent enough to find an audience for it."
Tokumaru's process for writing and recording changed during the creation of Toss. Previous albums were created from the comfort of his own home—with Tokumaru sometimes working in a dark room to force out upbeat music. He would play every single instrument on the album, and the physical version of his last album, 2012's In Focus?, came with a bonus disc featuring brief snippets of every sound on the album, from piano and drums to ocarina and "frying pan."
"When I made In Focus?, I felt satisfied making music alone, all by myself," Tokumaru says. "This time, I wanted to try by doing something that triggers new music, and in this case that meant working with someone else."
Merch for this release:
Vinyl LP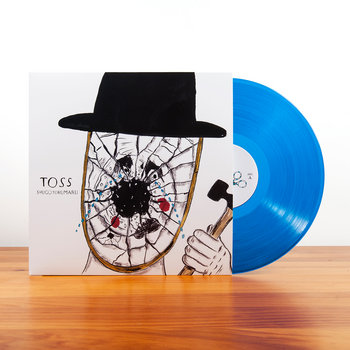 So he entered the studio with a variety of other artists, including members of his touring band, the composer Chikara Uemizutaru, and Deerhoof drummer Greg Saunier. "I challenged myself this time around, seeing what other musicians came up with, and if I could make a song out of the material they came up with," Tokumaru says. "I thought making music with others would shorten the process. It was actually the complete opposite—it took two to three times longer," he recalls. "I don't think I can even judge if it is good or bad at this point."
As difficult as it got, Tokumaru still managed to craft an album of songs that both recall his signature style and expand on it. Numbers such as "Lift" and "Taxi" zoom ahead before making sudden twists—a backtracked xylophone line here, a chorus of chipmunked voice there—before hitting a hook's sweet spot. "I've gotten feedback from the other musicians, and it doesn't feel like they played this music," he says. "They ask, 'What part of this did I play?' That's the biggest reaction I've gotten."
The album-closing "Bricolage Music" includes sounds crowdsourced from fans via the internet, and the resulting number is a mish-mash of instruments, voices, and animal noises. "Submissions ranged from everyday sounds, to pets, to original songs," says Tokumaru. "Some of them were like, 'What are they thinking?'" Instrumental number "Cheese Eye" feels like Tokumaru's attempt at a Merrie Melodies soundtrack, and is a direct homage to Tom and Jerry music maker Scott Bradley.
"When I was two or three years old, Tokyo Disneyland opened up," Tokumaru says, "My father helped work on the ad team, so I went to the opening. It had a massive impact on me; I watched tons of animation from Japan and America after."
That affection for whimsy has been a part of Tokumaru's music since his earliest recordings. One of the first people to hear his work was Marx, who struck up a conversation with Tokumaru during a show. "Shugo played guitar in a backing band for a solo artist I knew," Marx says. "I somehow started talking to him randomly about the Beach Boys. He perked up and said, 'Oh, I love the Beach Boys.' Next time I saw him, he gave me his demo CD, Fragment."
Marx sent ripped files of Fragments to a friend in New York, Trevor Sias who ran a label called Music Related. Smitten, Sias wanted to put it out, but Tokumaru wanted to record something more polished. The result was Night Piece, his debut, which was released by Music Related in 2004. That's when the praise from Western writers started coming in.
Merch for this release:
Vinyl LP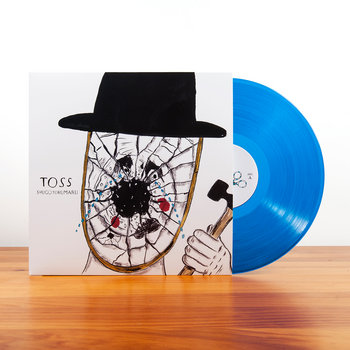 "The moment I knew Shugo would be huge is when I met some random American tourist in Japan a year later, and she had Night Piece on her iPod," Marx says. While subsequent albums continued winning fans abroad, Tokumaru remained relatively unknown in Japan. Then, one of his songs soundtracked an ad for a Sony touchscreen computer and exposed his sound to the Japanese audience for the first time. Night Piece made a surprise appearance on Japan's album charts. Since then, he's appeared at some of the nation's biggest festivals, toured large venues, and had the chance to launch his own label, Tonofon, which grew out of a blog where he would showcase new music. Tonofon grew even further in 2011, when it became a proper music festival.
For all these new challenges, Tokumaru is already eyeing his next move. He's changed up his schedule, recording at night until 5am and waking up at noon. He doesn't share specifics, but he's once again pushing himself to try something different.
"There were times I didn't want to do it anymore, because of how difficult it could feel," he says. "For me, I always tend to choose more difficult paths to making music, as a way to challenge myself."
—Patrick St. Michel