FEATURES
Shopping Translate Stress and Anxiety into Jittery Post-Punk
By Maura Johnston · January 16, 2018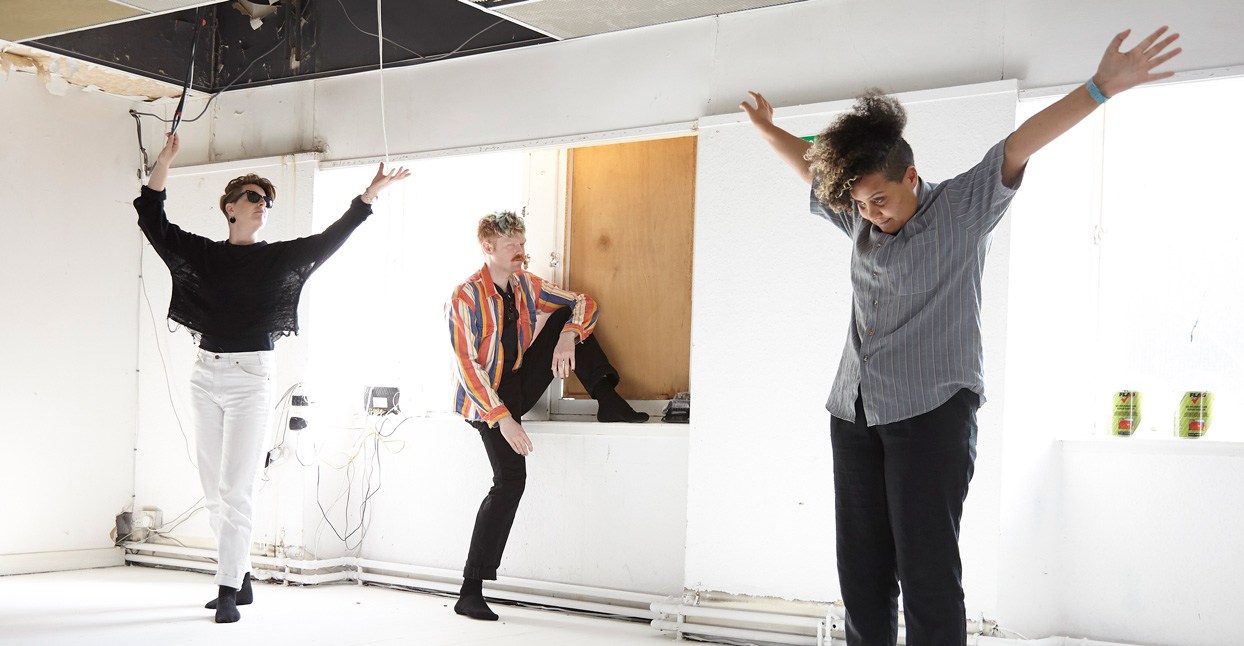 The British jitter-disco trio Shopping last toured the United States in late 2016, between the Brexit vote (in favor of Great Britain's break from the European Union) and the presidential election. "There were Hillary flags and there were Trump flags," says drummer-vocalist Andrew Milk. "It was still Hillary versus Trump. I feel like everyone had the same mentality—like, 'OK, this is feeling fucked.' It feels fucked back home, as well. At least we're all feeling the same."
Shopping's music has always had political undercurrents (and overtones). A product of London's DIY scene, their songs bristle at the rubbish aspects of modern life and sound like a proof of the time-worn maxim that dancing is an essential part of revolution. But the urgency of their third full-length The Official Body is even more pronounced—both a product of the fraught moment as well as some internal logistical concerns.
In late 2015, the London DIY space Power Lunches, which the band had used as a home base, shut down. According to a post on Facebook announcing the closure, the four-year-old venue had become "financially unviable." Shortly after that, Milk decamped from London to Glasgow. Guitarist-vocalist Rachel Aggs (also of Sacred Paws) and bassist-vocalist Billy Easter visit the Scottish city often, but the lack of a set space to converge forced the band to streamline their process.
"I think it was good for us," says Aggs from Manchester, where Shopping is prepping for a BBC session. "It made us focus—we are definitely more aware of the fact that it costs money to make music, and that time and space costs money. That's useful for us in terms of the stuff that we write about. It's good to be a little bit frustrated and stressed when you write."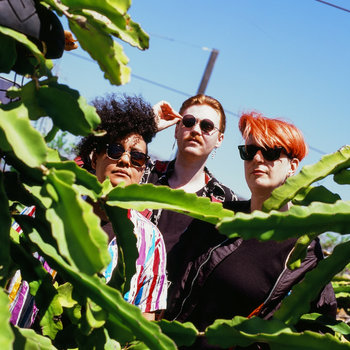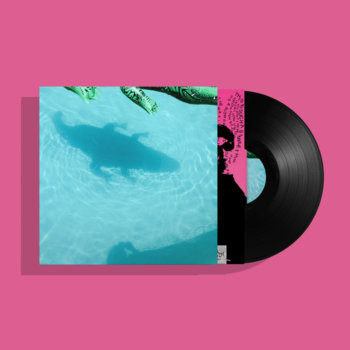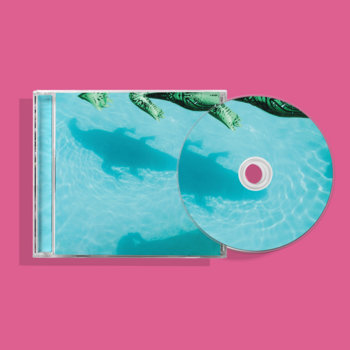 .
00:10 / 00:58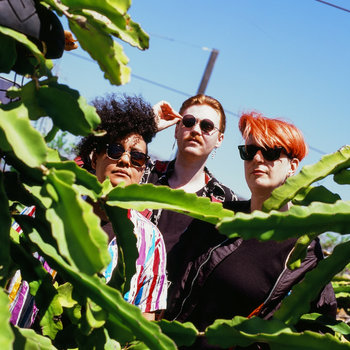 Merch for this release:
Vinyl LP, Compact Disc (CD)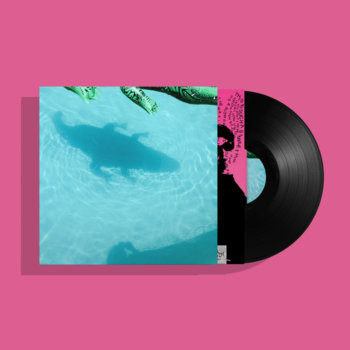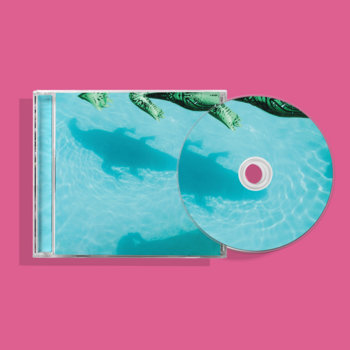 The stress lurking behind the album's creation manifests itself in hollered vocals and spindly guitar lines that offer catharsis through chaos. Songs like the rumbling "My Dad's a Dancer" and the agitated "Asking for a Friend" are tense and kinetic, while the stomping "Discover" echoes the lyrics' existential crisis with droning synth bass. The band's shout-along vocals, meanwhile, feel like rallying cries. "[When we] make music, we're behaving like we have to play it, and replicate the exact energy," says Aggs. "That's probably why they interlock like that—it feels rhythmic," notes Easter. "We're coming up with [the vocal parts] as we're coming up with the music, and [whatever we decide on] has to be playable live."
Shopping recorded The Official Body at Clashnarrow, post-punk legend Edwyn Collins's bayside studio in the Scottish Highlands. "His studio is amazing," says Aggs. "He has a whole entire wall that's just windows, and you can look out at the [bay]—I had never been in a studio that even had a window, so it was amazing."
"The lap of luxury," Milk interjects.
"[Collins is] just so full of this unending enthusiasm for music," continues Aggs. "It was really inspiring."
Collins's contributions were often subtle—"He'd put that little tweak in, and you'd go, 'Oh!'" says Milk—but they reverberate throughout The Official Body, which expands on the band's bass-drums-guitar setup in thrilling, off-kilter fashion. "We just decided we wanted to play about with adding different elements—bass on a synth rather than on a guitar, a pad with percussion samples to open up percussive options," says Milk.
The biting "Wild Child" does away with the guitar altogether; Easter's manic bassline is a counterpart to Aggs's withering vocal, although the prospect of singing while not playing guitar was a bit daunting. "I just hadn't really considered how I was going to just sing," says Aggs. "It was actually quite scary."
But taking that leap made the song work. "The bass part was so good, and [it] filled up so much space," Aggs says. "I was playing atonal [riffs] to it, and it was just crap. I was just dancing around in the practice space, and I was like, 'I don't really want to play anything.'" Aggs contributes jagged synth lines, but the sparseness of the song is startling, and invigorating. "A lot of our songs, I think, the drums and bass are the core," says Aggs. "So it was really fun to just give them loads of space and then just play a little bit of synth. When we were [practicing] it, I definitely was like, 'Oh, this is going to be fun to do live,' but it was scary. Really."
The Official Body doesn't mention any of the world's current political woes specifically, although songs like the dizzying "New Values" and the hip-shake "The Hype" touch on the aftereffects of the late 2010s' chaos. But the resistance is still very much present in every yelped lyric and finger-twisting bassline.
"I remember, when we were writing, thinking, 'Oh God, what if these songs got really serious and sad?' Because we were all feeling a bit like that," says Aggs. "As a band, it's really important for us to laugh, and have fun, and to be really silly—that, in itself, is a defiant act. If all you make is really earnest, depressing music, then you've been defeated."
-Maura Johnston